The Haymore family meets off-road every year and competes for who's got the best rig.  If there's a family that has more truck campers, or is more passionate about truck camping, we haven't found them.

In the near-decade that we have been publishing Truck Camper Magazine, we can count on one hand the number of families with more than one truck camper.  We know a few of father and son truck camper owners, but never had we heard of father, son, son, and son – and a couple uncles – all having truck campers.  That is, until now.
Bruce Haymore raised his four sons on regular hunting, fishing, and traveling trips in a 1968 Siesta hard-side pop-up truck camper he bought in 1980.  These truck camping adventures created some of the best memories the family had during those formative years.
It would be an understatement to say that the Haymore sons followed in their father's tire tracks to become truck campers.  Jeremy, Jason, and Neal Haymore not only own truck campers, but have upgraded, modded, and remodeled their rigs in ways their dad probably could not have imagined thirty-six years ago.  Jason has even remodeled the 1968 Siesta ensuring its status as a Haymore family heirloom.
To get the complete picture on this extraordinary truck camping family, we asked each of the Haymores to submit their side of the story.  You're about to find out how this all got started, how it led to the biggest truck camping family on Earth, and which brother thinks he's dad's favorite.
Bruce Haymore, 2002 Alaskan Camper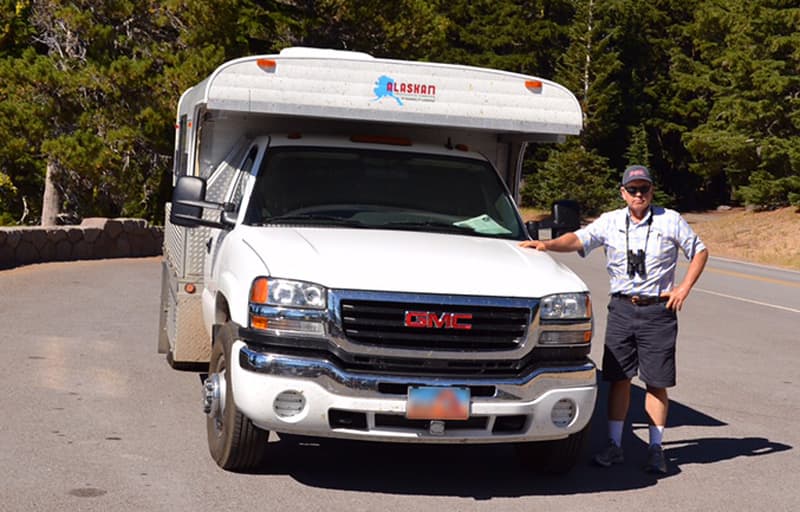 Above: Bruce Haymore with his Alaskan Camper and GMC truck
I was born in 1952.  In 1956, my Dad bought a 1956 Ford pickup truck.  He built a camper for the truck and off we went hunting, fishing, and traveling.  Then, in 1963, he bought a 1963 Ford truck and built a new camper.  I was old enough to help with the construction.
I purchased a 1968 Siesta camper in 1980.  This camper was on a 1972 Ford and then later a 1987 Ford.  My four boys grew up camping with the Siesta.  I gave the truck and camper to my son Jason in 2001.  That camper has been in our family for 36 years.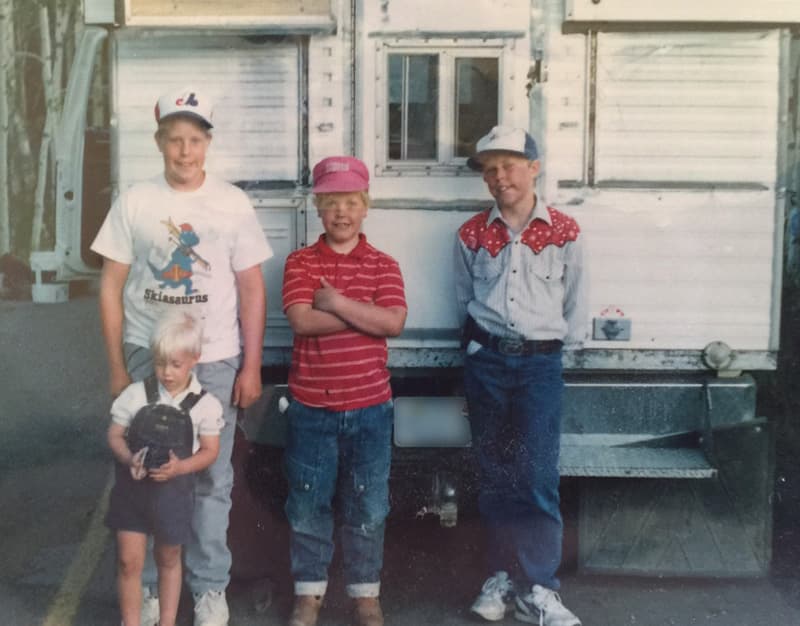 Above from left to right: Jeremy (tallest), Nathan (in overalls), Neal (in red shirt), Jason (cowboy shirt)
Some of our happiest days are camping, so I am not surprised that my boys are also into truck campers.  The boys plan most of the trips now.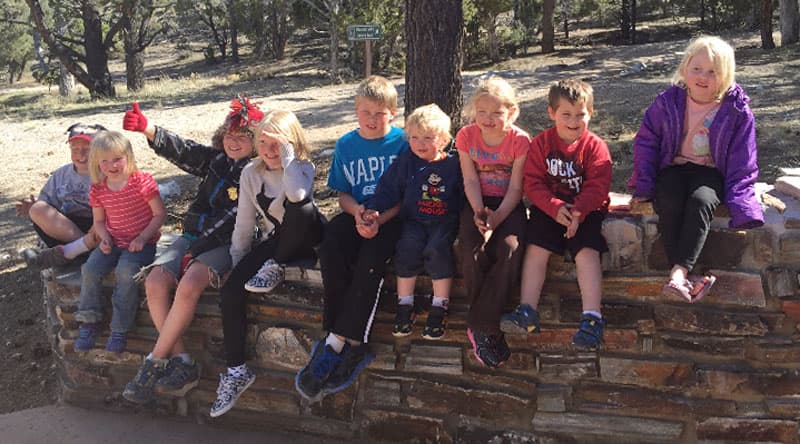 I enjoy meeting up with them.  I also get to see all my grandkids!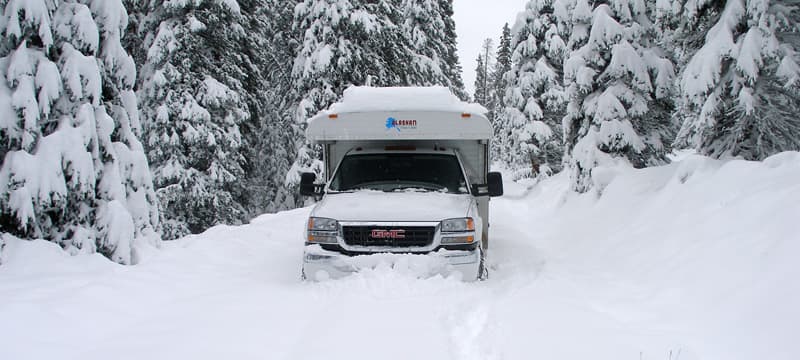 I chose the Alaskan for the quality of their construction and their willingness to build what I wanted.  I had the aluminum bed built to match the camper and truck.  I wanted the aluminum storage bed for space and a maintenance free life.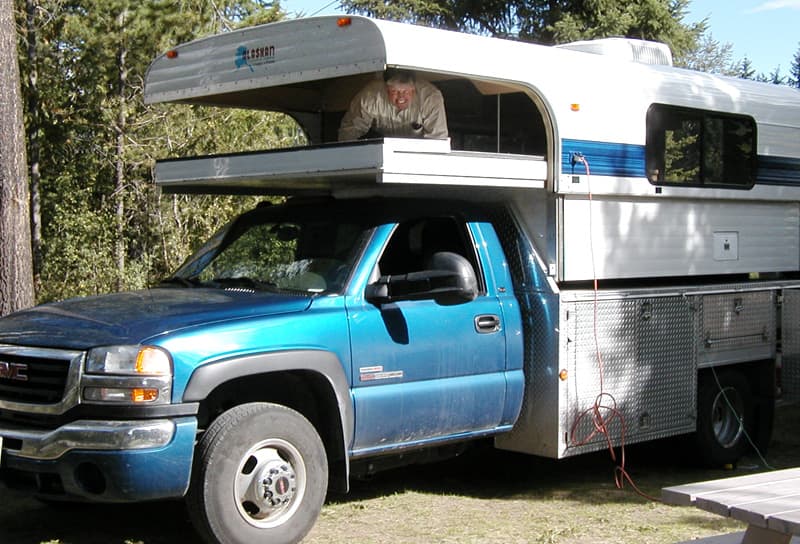 The Alaskan was originally on a 2000 GMC, and then a 2007 GMC.  When the 2007 GMC wears out, I will mount the Alaskan on a new truck.