Northern Lite has launched a video highlighting their production and management teams, many of whom have been with the company for decades. Come meet the crew!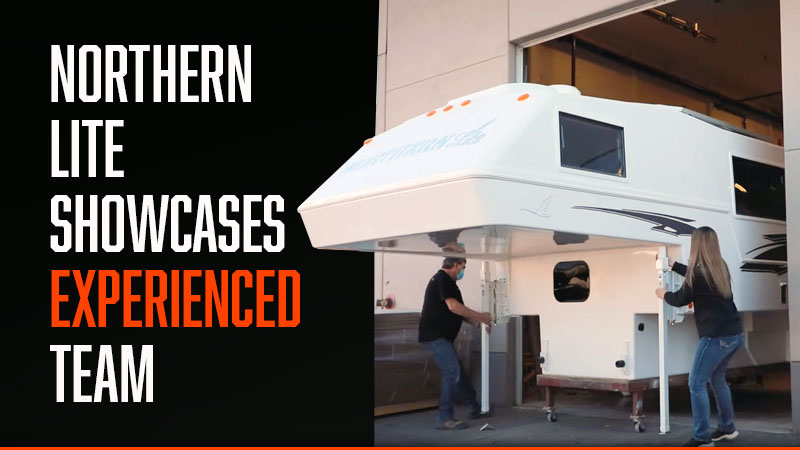 Brad Trites, Marketing Manager for Northern Lite, has produced an excellent video showcasing the production and management teams at the Kelowna, British Columbia truck camper company. As the title states, "Experience makes the difference."
Since we were last at Northern Lite (pre-pandemic) there have been a number of new hires, but it's remarkable how many team members have been with the company since we first visited in 2007.
The video also gives a glimpse into Northern Lite's facility. Northern Lite has always been one of the best organized and streamlined truck camper manufacturers, but both attributes were taken to another level when they completed a new factory in 2015. For a deeper dive into their factory and how Northern Lite builds campers, check out our factory tour article.
Nicely done, Brad. Keep the videos coming.
For more information on Northern Lite, visit their website at northern-lite.com.  Click here for a free Northern Lite brochure.