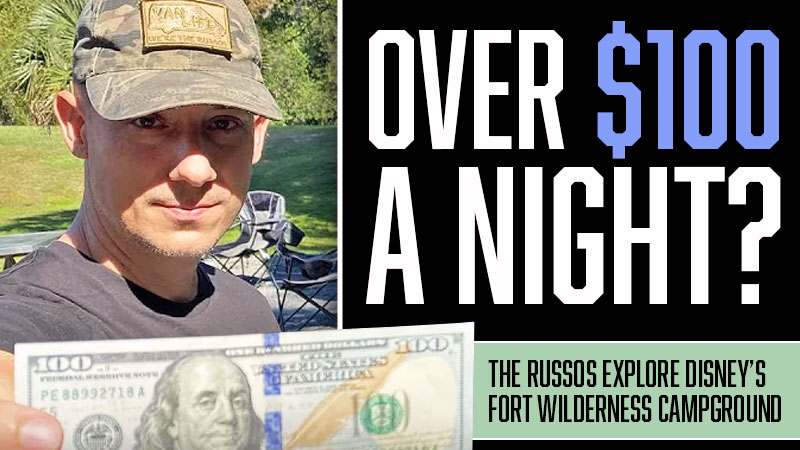 After nearly losing my mind with the 2024 Chevy Silverado EV announcement, I was relieved to see that the Russos are (of We're The Russos) back in their Four Wheel Camper with a report on Disney's Fort Wilderness Campground in Orlando, Florida.
This relaxing video showcases why this campground is easily one of the best and most sought-after camping destinations in the country. Never mind the proximity to Disney World, Fort Wilderness is one of the most beautiful and beautifully maintained campgrounds we have ever seen.
And that's before you consider what has to be the nicest campground bathrooms on the planet; four-star hotel nice and clean. Seriously. Whether or not it's worth $100+ dollars a night is up to you, but you can see where the money is going.
The Russos take us on a calming (thank you) walk around the campground, reveal some tips, and then catch the holiday lights from their November stay. One of the Class A motorhomes has a Christmas display that would put most residential light set-ups to shame. As the Russo's ask, "Where do they put it all?" As Four Wheel Camper owners, they're practically speechless!
We visited Fort Wilderness in 2014 for a North-East Truck Camping Jamboree and wrote up a full report. That article includes a NASA rocket launch, Mikeee's now-famous fairy mooning, and even more tips for camping at Fort Wilderness. Snarf alert on that one.
Thanks for the calming vibes, Russos! So glad to see that you are back in your truck camper.  Check out We're the Russos on YouTube.