Are your camper cushion covers worn and tired? Do they look more 1975 than your modern hip vibe? Don't stand for that sloppy sit. Re-cover those camper cushions!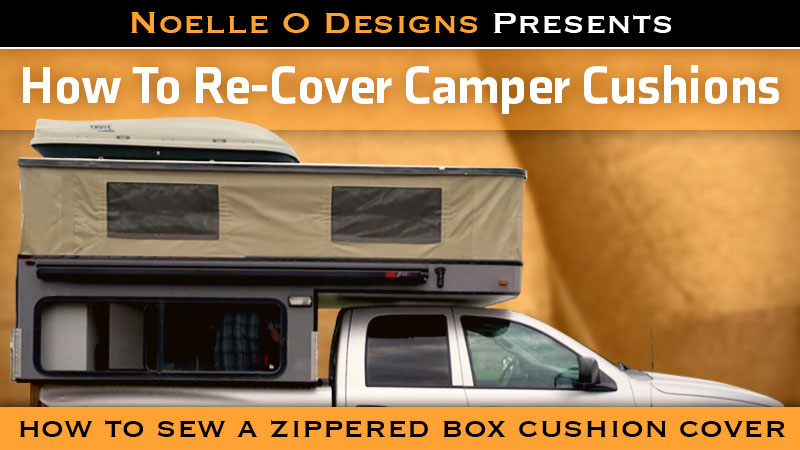 This winter we embarked on something of a makeover project on our nineteen year old truck camper. The exterior was rebuilt and painted after our 2018 car accident, but the inside was really starting to show its age. The cabinetry and cushions in particular were worn and tired; some of it embarrassingly so.
With our theme of following spectacular disasters with remodeling work, this winter we had the interior of our condo patched and painted after Hurricane Ian. The painter did a great job for a fair rate and asked if there was anything else he could paint. We were up to our necks in magazine work and thought, "Well, how about the interior of the camper?"
Long story short, we had the camper's cabinets and walls painted, but we ended up needing to paint two more coats on the cabinets ourselves. We caulked to fill in the gaps, sanded with 220-grit paper, and painted the cabinets again and again. It was a way bigger job than we anticipated. If anyone is considering painting wood camper cabinets, here's an in-depth article about the real scope of work.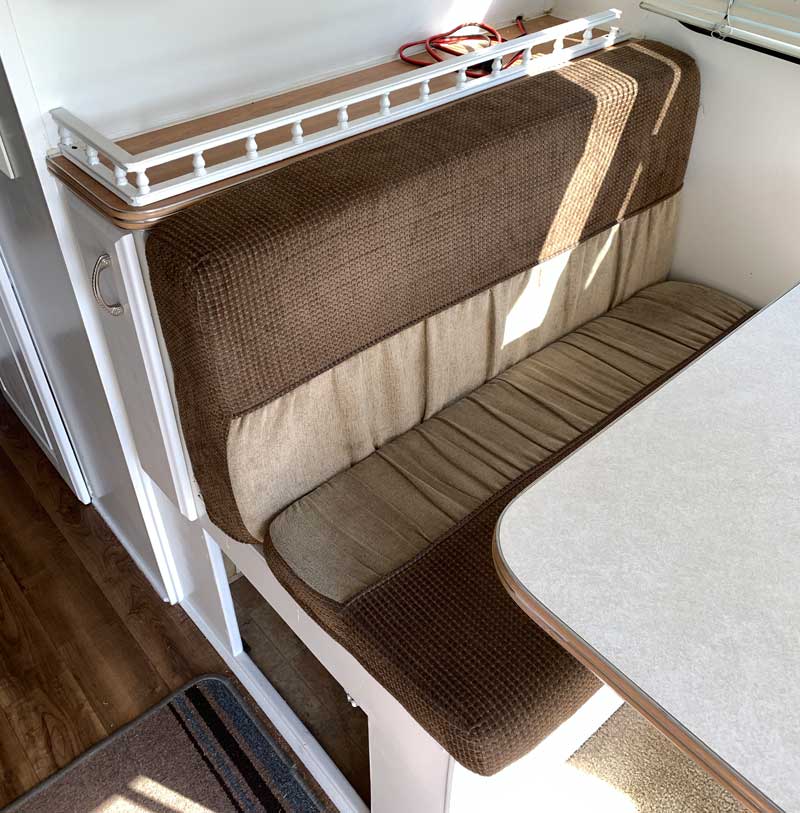 Above: The 19-year-old brown cushions in our camper
When the painting was done, Angela turned her attention to the ratty and faded cushions. Most campers use zippered box cushion covers, which require some specific techniques to execute.
The most helpful video Angela found was by Noelle O Designs showcasing a Four Wheel Camper rebuild.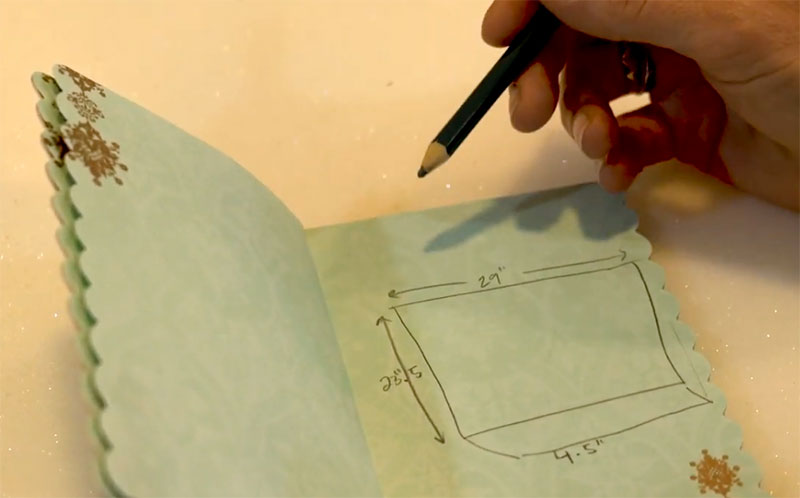 In her video, Noelle presents a step-by-step process.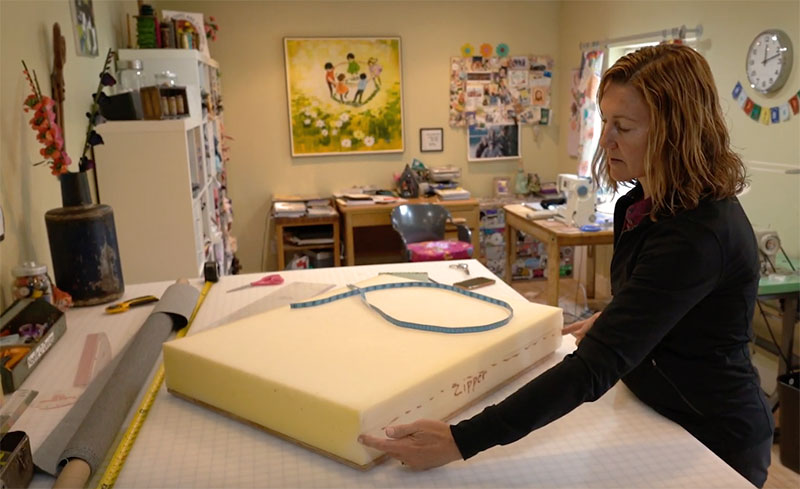 She shared important tips like figuring out how much seam allowance is needed, creating a measurement plan, getting the corners perfect, and using the existing zipper. Always save the zipper!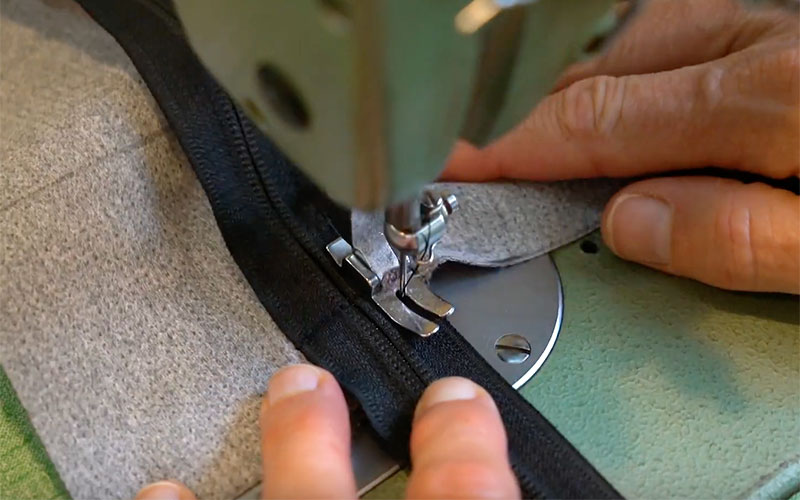 With Noelle's helpful tips, Angela recovered our camper cushions to match the now brighter and more modern aesthetic. The end result doesn't even look like the same camper. It's a world better.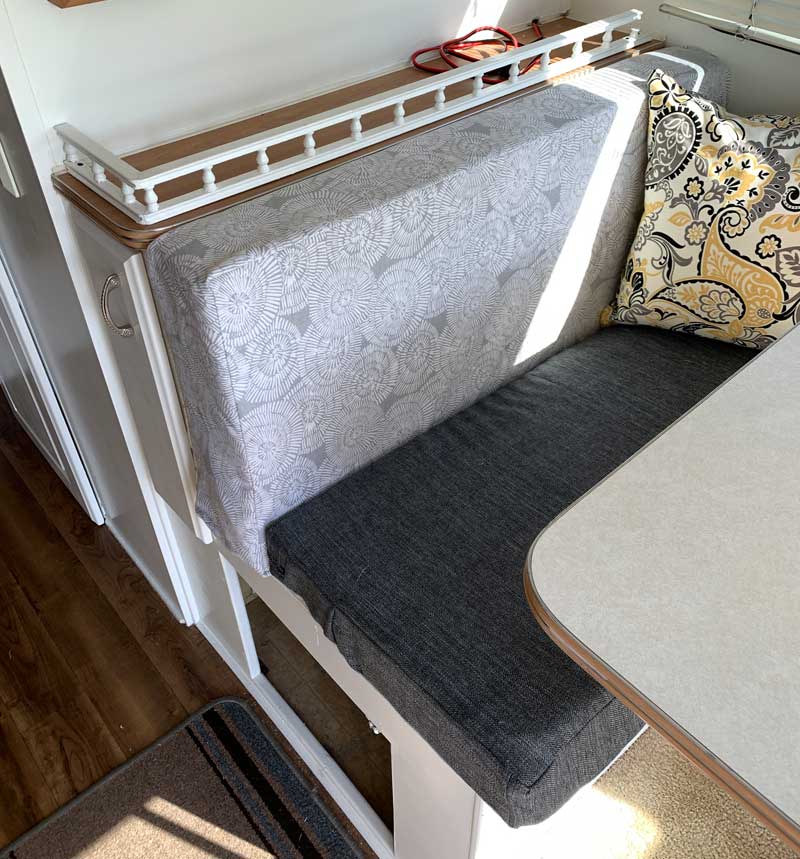 Above: Our new camper cushions and pillow
And to anyone out there who thinks sewing projects like this aren't as impressive as the "hammer and nail" variety, watch the video. There's a lot of planning, strategy, measurements, design work, and precise execution that goes into these sewing projects. Sewing and stitching aren't for sissies!
Don't miss the refurbished Four Wheel Camper at the end of the video.