This Ford Maverick pop-up truck camper is easily one of the most professional one-off custom builds we've ever seen.  Think a well-featured truck camper couldn't possibly work in the Ford Maverick? Think again!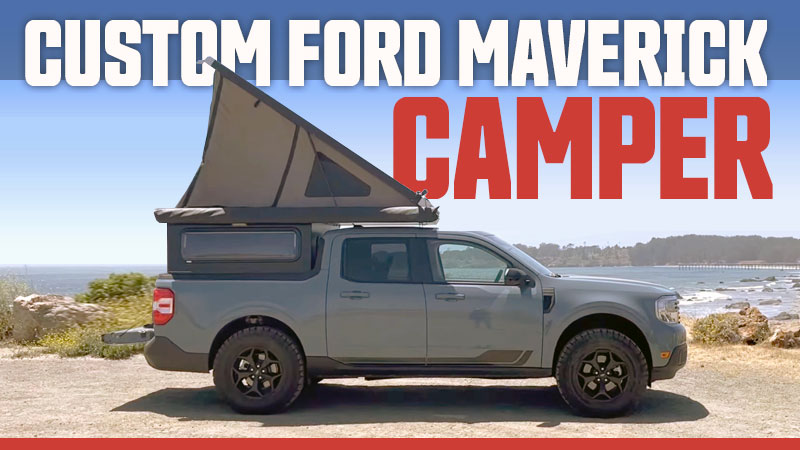 When the Ford Maverick debuted in June of 2021, I was skeptical that the all-new compact pickup could be considered a truck camper candidate – at least for anything currently in production. With a 4.5-foot bed and 1,500-pounds of maximum payload, the vehicle seemed more like an SUV with a bed than a real truck.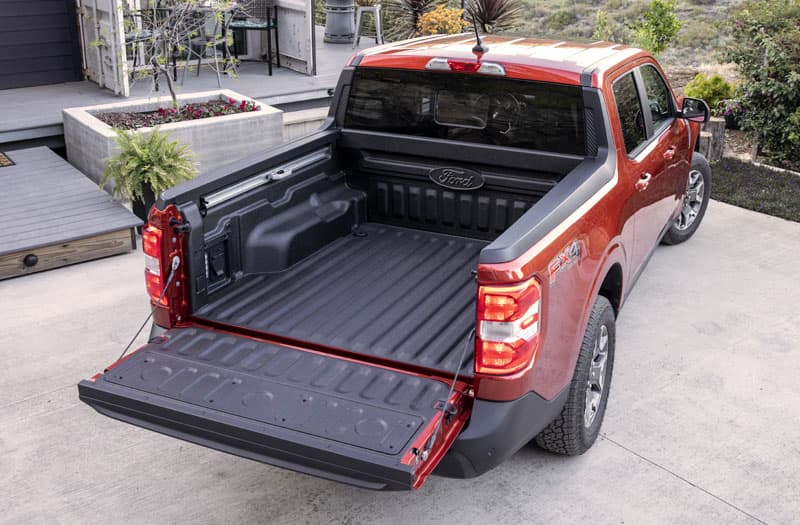 In light of the popularity of Ford pickups, and the gobsmacking 40-MPG highway and 500-mile range of the available hybrid, I concluded that the Maverick – despite its puny capacities – represented an opportunity. I added, "The opportunity is too big. It will happen."
And it has, kind of.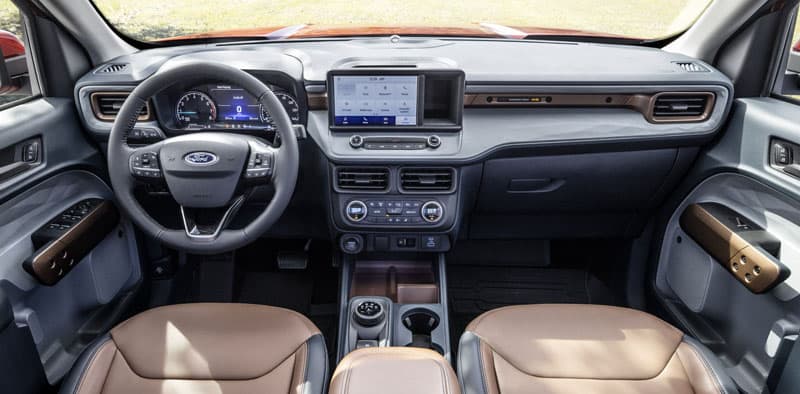 Out of nowhere, Justin and Amber of, "WanderingTheWeekend", have posted a stunning CNC laser-cut aluminum, TIG welded, powder-coated pop-up truck camper build for their 2022 Ford Maverick. From the video, this camper looks every inch like a product from a major camper manufacturer, but it's a personal one-off custom project.
Justin and Amber's truck is a 2022 Ford Maverick Lariat, 2.0L Eco-Boost (non-hybrid), AWD with an 8-speed automatic transmission and the First Edition Package. While we do not have the payload capacity for this specific build, the maximum payload for the Maverick is the aforementioned 1,500-pounds. That probably means this fully-featured and optioned example has significantly less.
Above: Don't miss the video tour of this impressive one-off camper
Justin and Amber's video notes state the weight of the camper is 700-pounds complete without gear. I'm assuming that's a round number estimate and not a real certified scale number, and doesn't include the full (14-gallon) fresh water tank. Even so, the materials, design, and build suggest a camper that could be within the limited capacity of a well-optioned Maverick. Impressive? You bet.
Speaking of features and options, the custom camper includes a full Redarc RedVision system, 400-watts or solar panels, an Arctic Tern window, Webasto diesel furnace and water heater, propane cooktop, Iceco dual zone 12-volt refrigerator, Thetford porta-potty, and more. For a small pop-up camper, it's fully featured.
What's unbelievable is the level of design acumen and tolerances on display in this camper. Note the lack of visible seams on the bodywork, the rounded cabinetry doors, the smoothed edges, and the overall fit and finish.
At the end of the video, Justin and Amber showcase the "cardboard aided design" they employed to test the three-dimensional computer models (also shown). This is exactly the kind of design and engineering approach the major manufacturers employ. Incredible work, Justin and Amber!
Thank you to TCM reader, Mark Obert, for bringing this video to our attention.