Shannon and Dave of The Way We Did It reveal why they switched to a truck camper rig, and how they chose the right truck. Don't even think of buying your next truck without watching this inspiring video.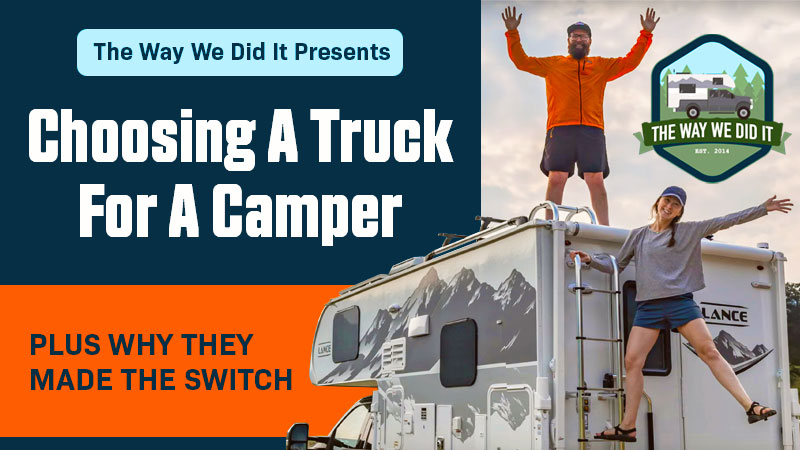 After towing travel trailers for a few years, and renting a Lance 650 truck camper rig from Cruise America, Shannon and Dave of The Way We Did It switched to a truck camper.
Along the way, they did all current and future truck camper owners a huge favor by documenting not only their reasoning for switching to a truck camper but the process of choosing the right truck.
Of course, we have numerous articles about choosing a truck and the process of properly matching a truck and camper, but there's something about a personal story that puts it all together and brings it home.
Shannon and Dave do a great job of presenting what can be an overwhelming topic and making it fun and approachable. It goes without saying that we appreciate their focus on staying within payload and assembling a safe rig.
By purchasing a used truck, and buying a non-slide camper, they also kept their overall cost in check. And their Lance rig looks sharp! Thank you, Shannon and Dave. You made a wonderful video and resource for the truck camper community.