Here's exactly why 11 fellow explorers chose a truck and camper over every other RV option.  Why do people go truck camping?  It's not one thing, Curly.
Over 30 readers answered the big question and shared their passionate reasons for truck camping.  Since some of the responses are longer than a typical Question of the Week, we are publishing the first eleven today.
Here's proof that we are a remarkable and diverse community.  If you'd like to share why you go truck camping, click here.
Mark Combs
2016 Ford F-350
2018 Adventurer 89RB
As far back as I can remember, I have loved looking at maps.  I recall following along as my parents drove on vacations.  That led to an interest in geography.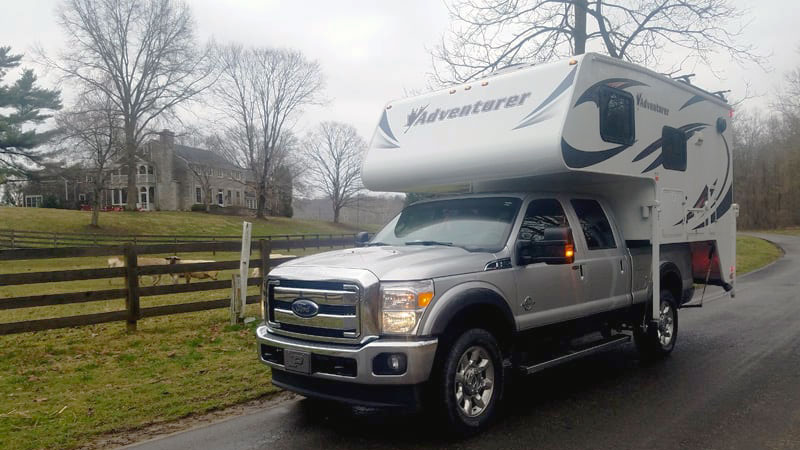 In my late teens I would head out into the countryside with a full tank of gas, not really caring where I was going.  Left, right, left, right.
"That way looks interesting.  What's over that hill, around the bend?"
My theory was, if you have gas and time, you're not lost.  And the kind of vehicle didn't matter.  In 1975, I rode a moped from Ohio to Florida and back, at 20-miles per hour.  I saw a lot of things that my friends had no clue were out there.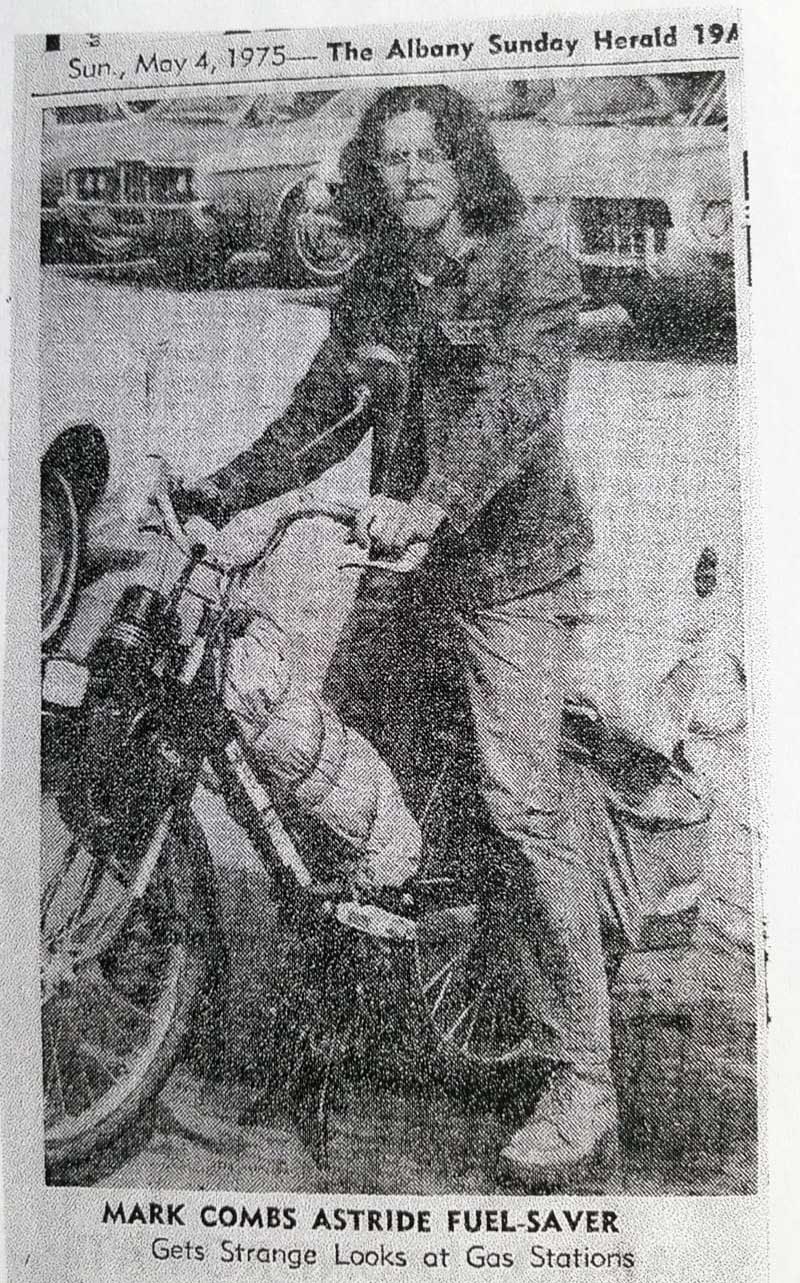 Later, I drove a tractor-trailer for many years.  I know what America looks like from the interstates, and even many major US and State Routes.  I've met interesting people and have had memorable experiences.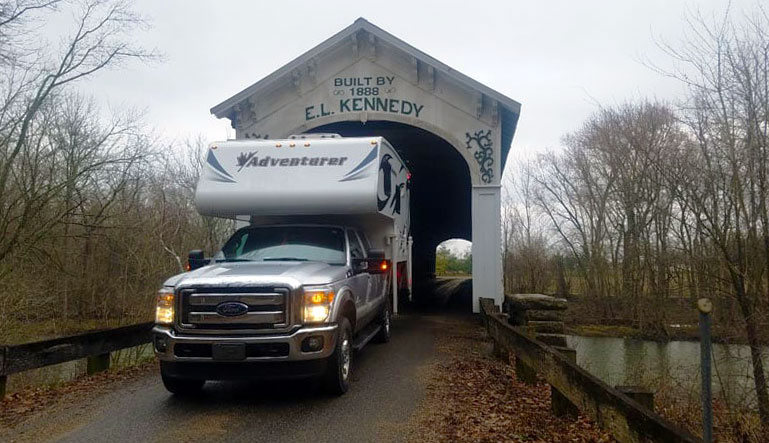 I'm retired now and just getting started with truck camping.  It's time to see what America looks like between the highways.  For me, truck camping is truly is about the journey, not the destination.  That's why I go truck camping.
Derek Anderson
2014 Ford F-250
2012 Lance 835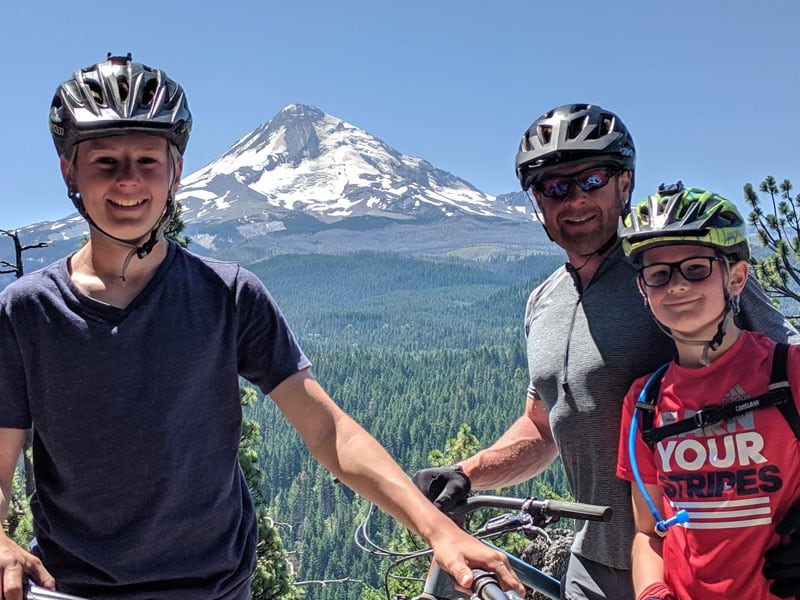 Above: Derek Anderson and family at Mount Hood, Oregon
When I go truck camping, I go mountain biking, rock climbing, windsurfing, fly fishing, hiking and I visit cool places without being bound by a rigid schedule.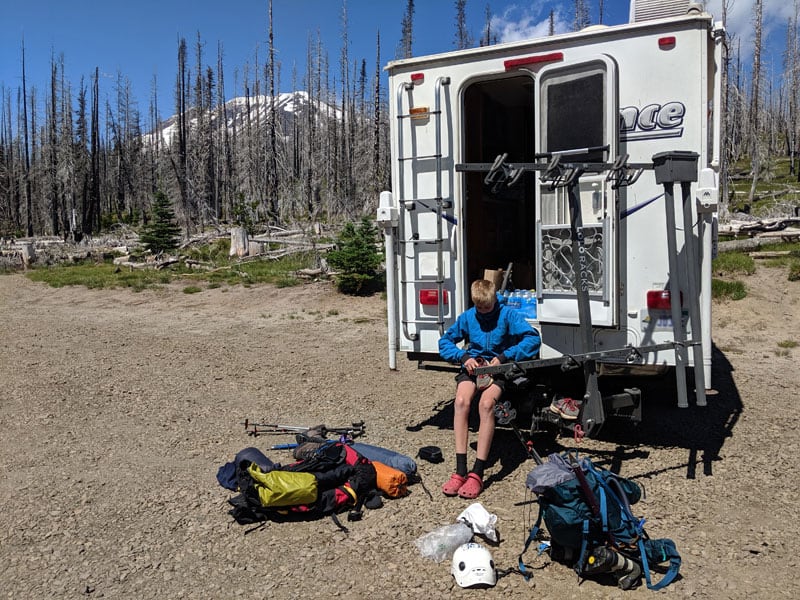 Bike racks for four bikes with a truck camper is a challenge, especially when you have a rear door.  To answer this challenge, I have a great set-up: 24-inch hitch extension with anti-rattle clamp, Kuat pivot and a Lolo bike rack.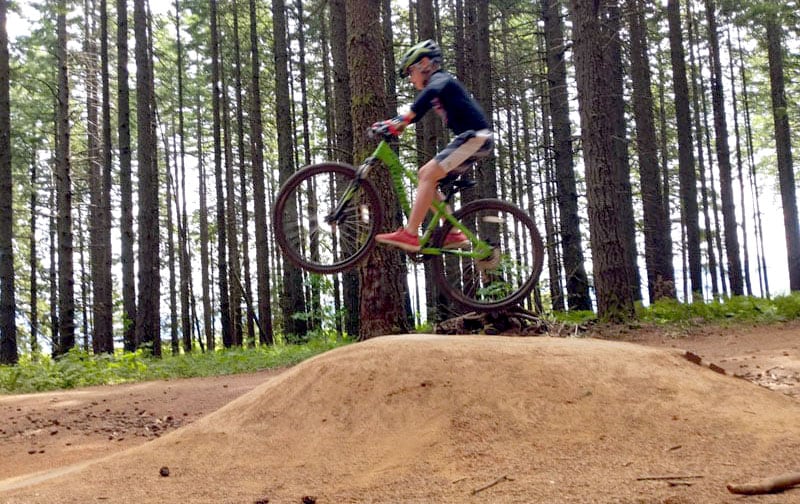 I have enjoyed traveling with my truck camper to the Hood River in Oregon, Moab in Utah, Fruita in Colorado Red Rocks in Nevada and Copper Harbor in Michigan.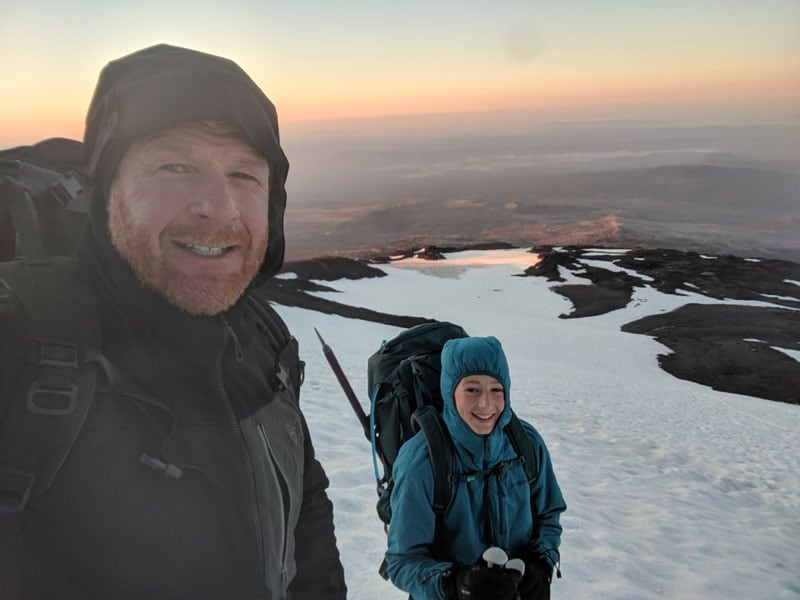 Above: Hiking Mount Adams, Washington
Bruce Smith
2018 Ford F-150
2000 Shadow Cruiser 720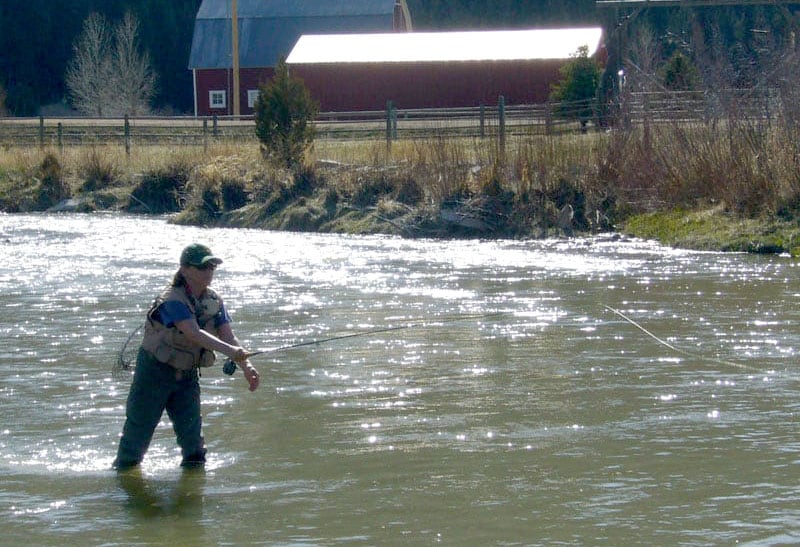 We use our camper when fly fishing on streams in the Rocky Mountains.  We also enjoy birding and observing wildlife in remote habitats, places that also offer beautiful and unique settings for undeveloped campsites.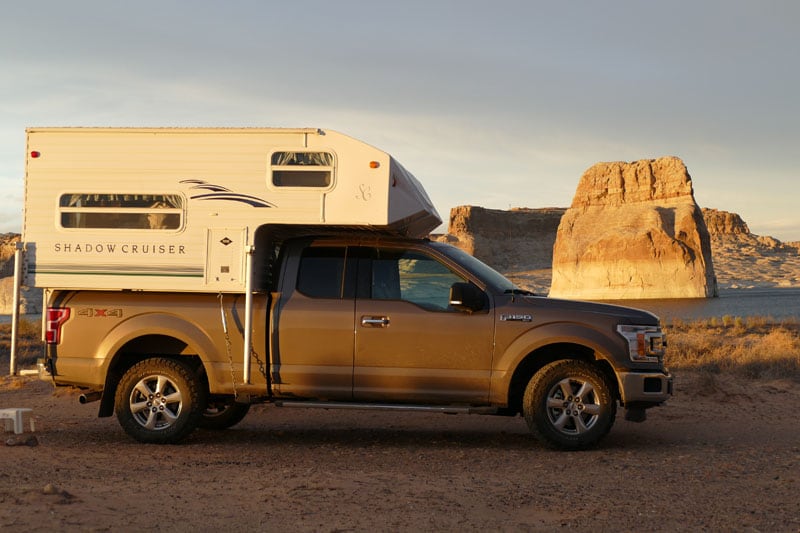 Our 2000 Shadow Cruiser is a basic hard side camper.  There is no bathroom and no water heater (sun showers do the job nicely).  We have just the basics.  We camp to be near nature and outdoors, not to bring the trappings of civilization along.
Most of our camper trips are to undeveloped areas on public lands and sometimes to national and state parks.  The majority of our camping is accessed by unpaved roads and tracks.
Marc and Linda Wilde
2017 Ford F-350
2017 Adventurer 89RBS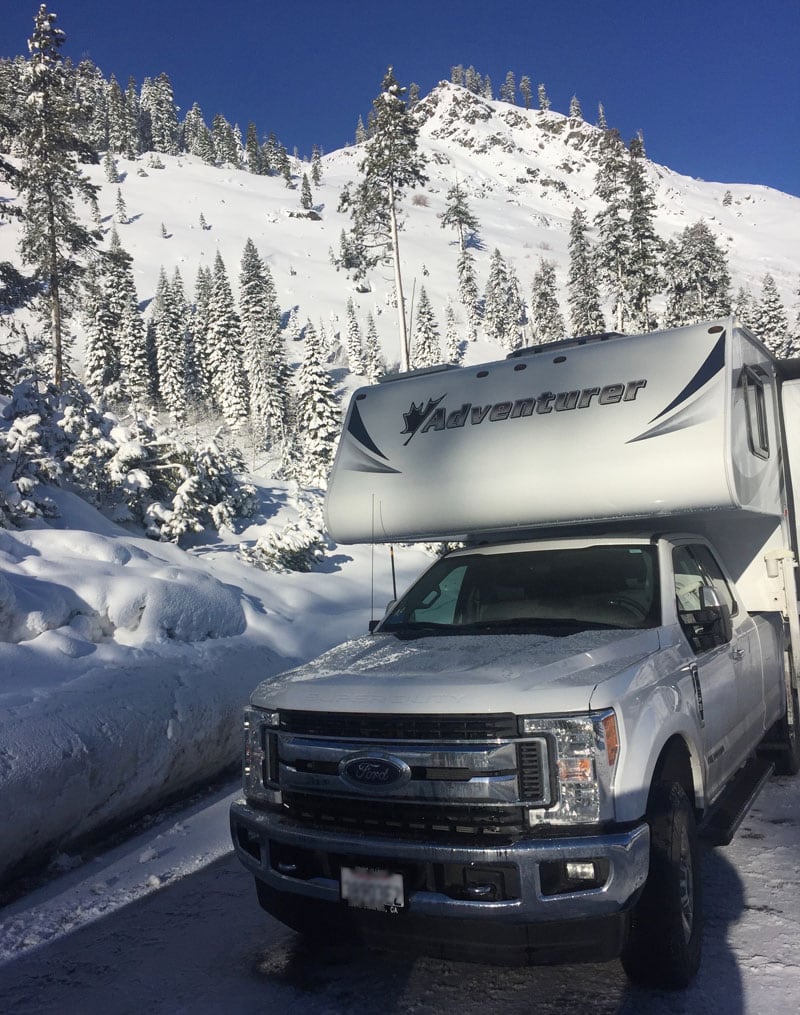 Above: Alpine Meadows at Lake Tahoe
Two years ago as my wife and I were approaching retirement, I asked her, "So what are your plans for our retirement?"
Without missing a beat, she replied, "Well, let's buy a camper and travel." I thought for about a quarter of a second and said, "Okay, let's do that!"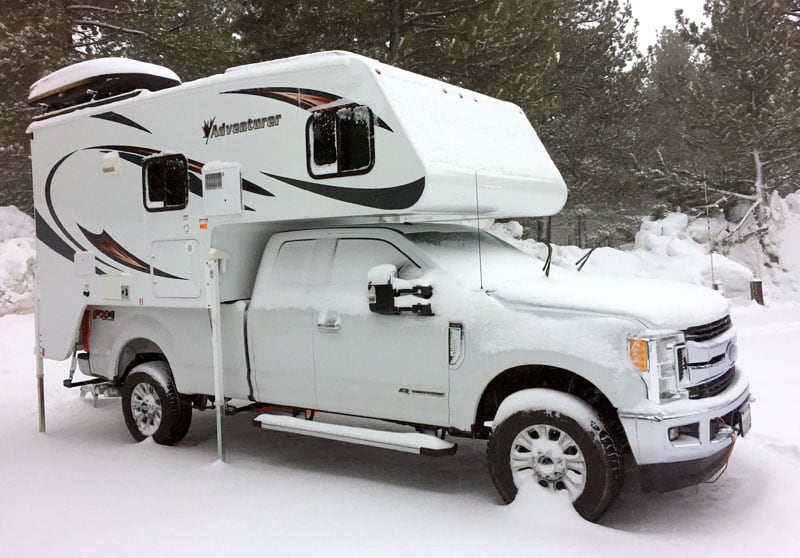 Above: Fresh snow at Mammoth Lakes, California
We've made changes and upgrades to our truck and camper, but nothing unique.  We did add a Yakima carrier for our snowboards in winter, and a Thule swing away bike rack for summer.
We're snowboarders and, so far, have stayed mostly in California where we live.  We have visited Mammoth and June mountains, Big Bear and Snow Summit, and Squaw and Alpine Meadows in Lake Tahoe.  We hope to get to Mount Bachelor this winter.
We've also traveled about in California, Nevada, Oregon and Washington.  We have plans for all of the western states, Canada, and Alaska.  That should keep us busy for awhile.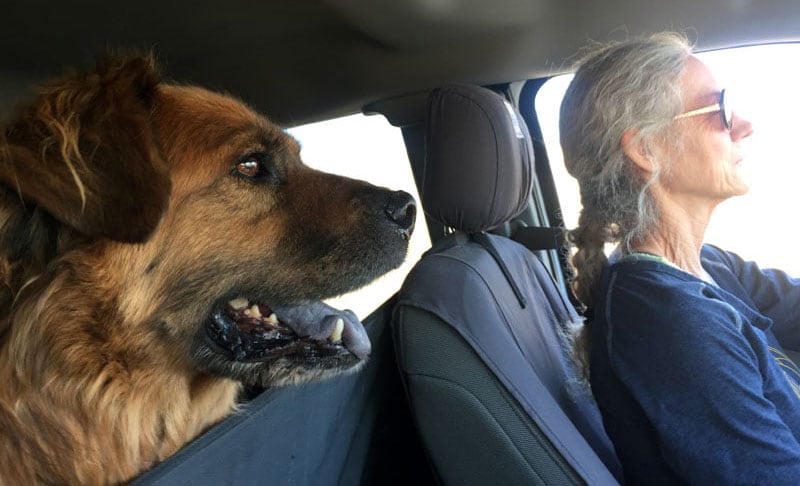 Backseat driving has been our biggest challenge.
Hugh Redmon and Marci Coots
2007 Ford F-350
1998 Lance Legend 990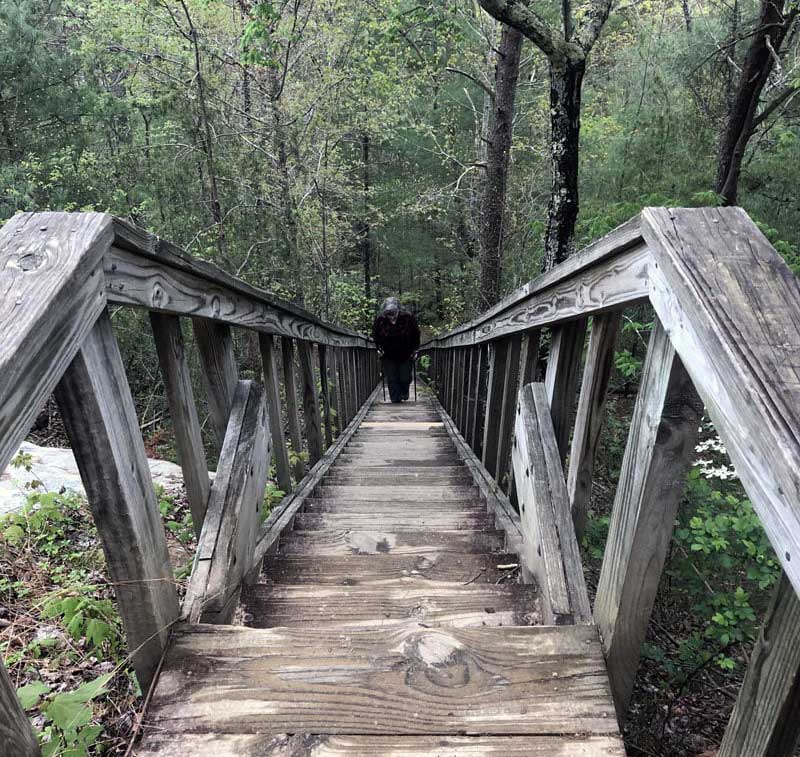 Above: Red River Gorge area of Daniel Boone National Forest in Kentucky
We love hiking as much as we love truck camping.  We have been to many places across the United States, hiking magnificent trails in Glacier National Park, Yellowstone National Park, Rocky Mountain Nation Park and lots of places in between.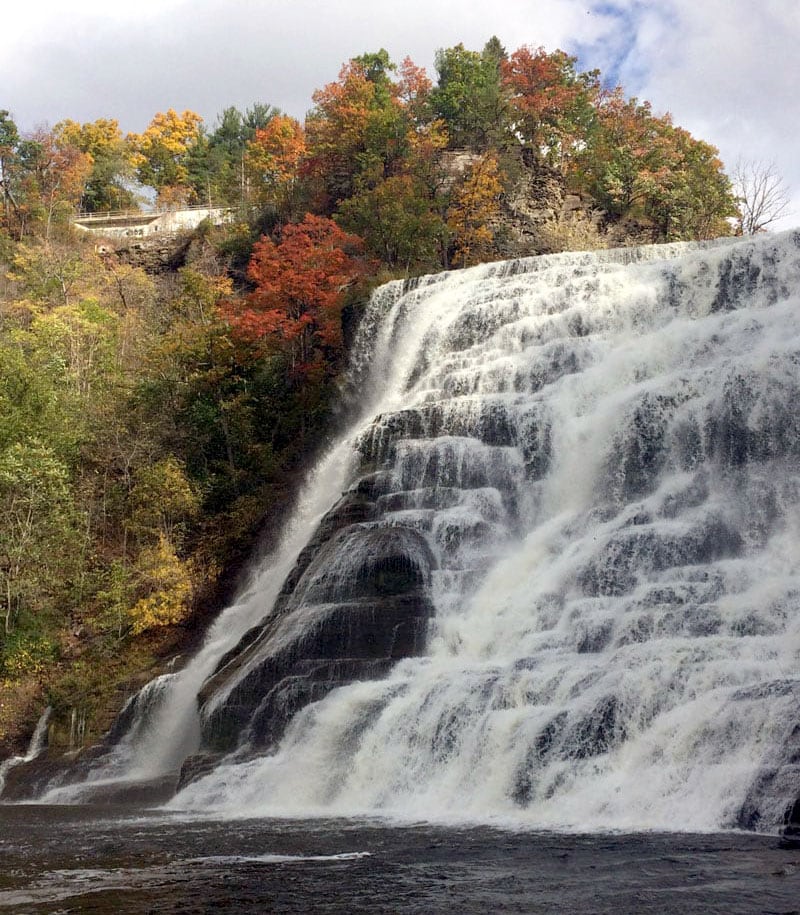 Above: Waterfall at University Hill in Ithaca, New York
Some of our favorite hikes were in Ithaca, New York where we visited all of the waterfalls scattered throughout the city in a single day.  Hiking is what we love and truck camping gets us there!

Our rig is an older model 1998 Lance Legend 990.  We have updated a few things in the camper and installed 400-watts of solar, a 2,000-watt inverter, various storage mods, USB charging ports and a 12-volt holding tank heater.  We also removed the propane generator to use the compartment an extra battery in parallel.
We put all of this on a 2007 Ford F-350 Lariat super cab with four-wheel drive and dual rear wheels.  The truck features onboard air with Firestone's Air Command System.  We installed a Blue Seas ACR between the truck battery and camper batteries for charging.
For hiking, we spend a lot of time in the Red River Gorge area of Daniel Boone National Forest in Kentucky.  The trails are spectacular and, when camped at Koomer Ridge campground, many of the trails are accessible from trail heads there.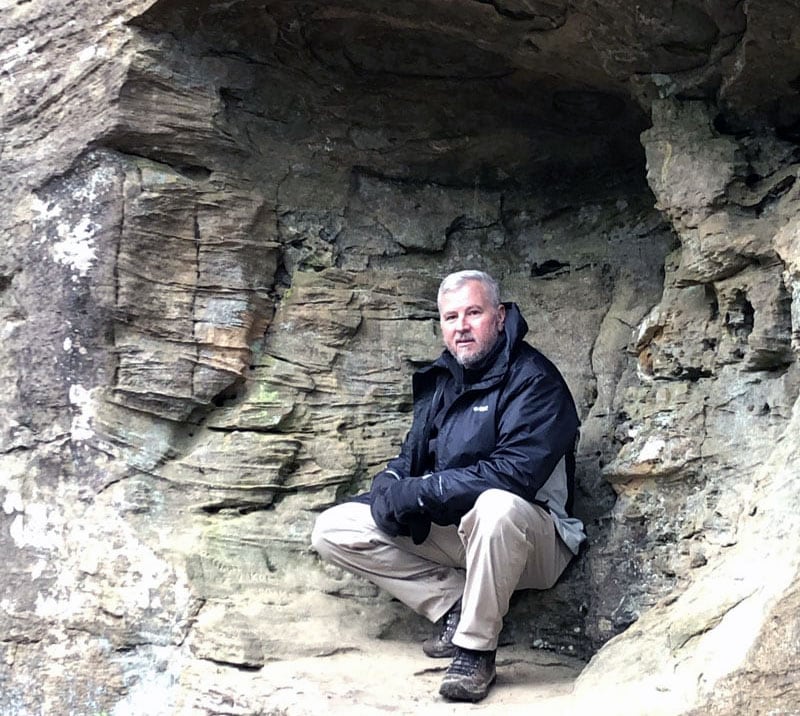 Above: Hugh in the Red River Gorge area
The gorge is amazing.  I would never have believed such a place existed in my home state.  It's breathtaking and quite spectacular!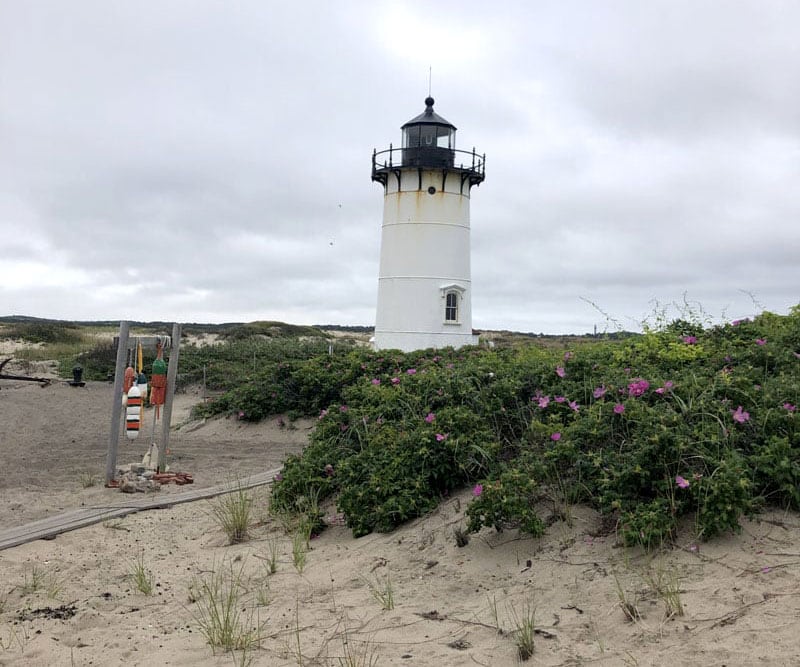 Above: Race Point Beach on Cape Cod, Massachusetts
We also camped at Cape Cod this past spring.  We were able to get a permit to camp on the beach, but were unable to do so since the beaches were closed do to the piping plover nesting season.
Instead, we were allowed to camp in a designated area of the parking lot at Race Point Beach for seven days!  We were so close to the beach that not being able to drive on the beach did not disappoint us.
We did a lot of beach hiking and made it all the way out to the Race Point Lighthouse which is only accessible by beach or over sand vehicle.  We also visited lots of places on the Cape, including the JFK museum.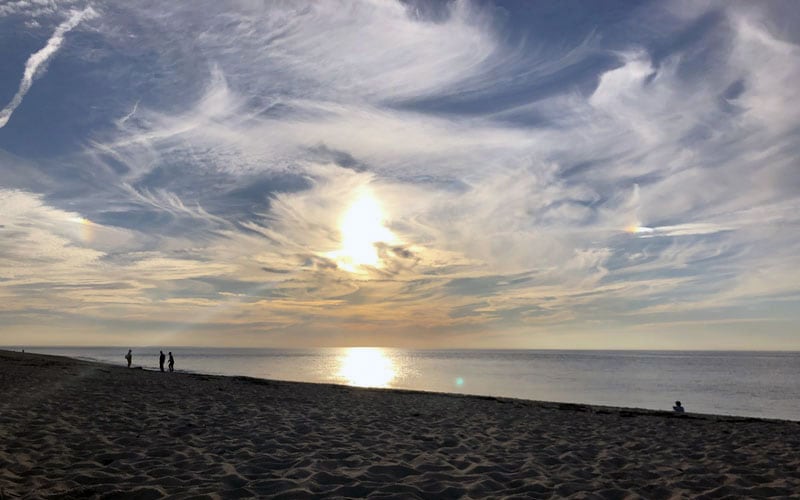 Above: Race Point Beach on Cape Cod, Massachusetts
We love finding out of the way places to camp and our four-wheel drive truck helps keep us moving forward.  The next big trip we are planning will be to Utah and Idaho.  I have been to both places, but my wife hasn't so I am excited to take her there!
We prefer to boondock whenever we can.  Having solar along with the 2000-watt inverter means we can use the microwave, make coffee and use a hair dryer without the need of a generator.
Esther Fiddes
2001 Chevy 3500
2005 Lance 915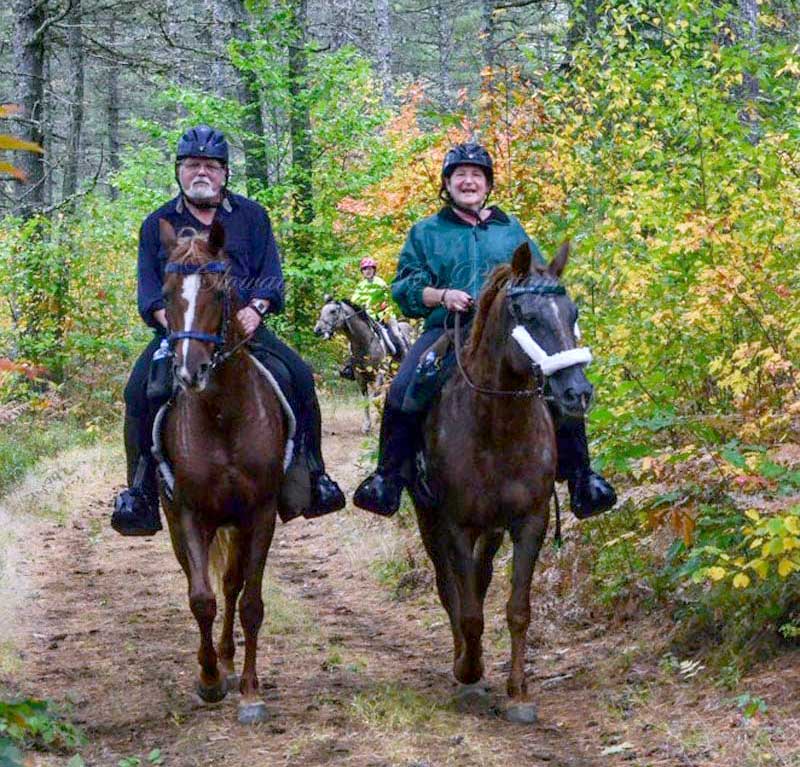 We compete our horses in long distance events.  We also love going horse camping.  Our truck camper on our four-wheel drive truck makes this possible.  We are comfortable with all our creature comforts.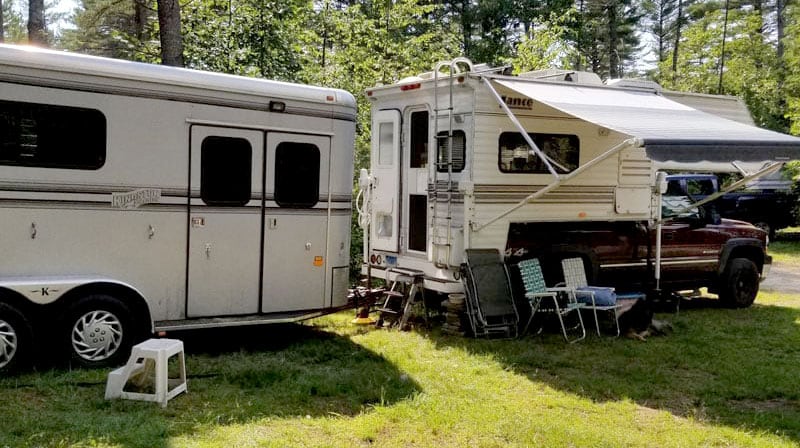 The rest of the time, we have full use of the truck.  It's perfect for us, and we love our Lance camper.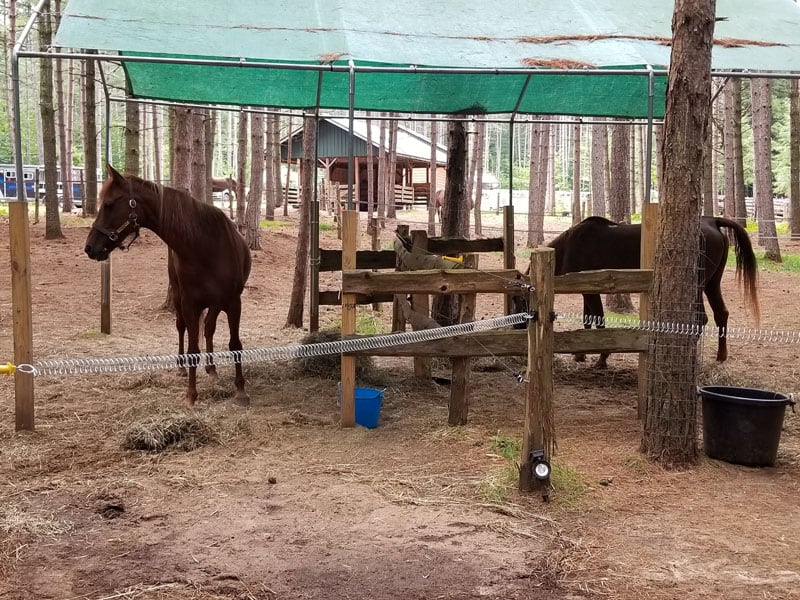 We compete all over from Maine to Pennsylvania to New Jersey.  We horse camp in the Adirondacks and Massachusetts.  Our truck camper gives us the freedom to inexpensively pursue our lifestyle in comfort.
Bill Tex
2006 Chevy 3500
2013 Eagle Cap 850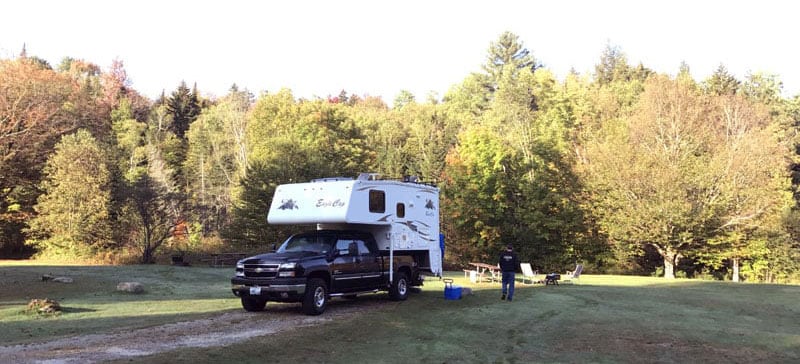 One of the primary uses for our truck camper is as a base camp for hiking and backpacking.  But, we go truck camping for many other reasons, too!
I spend lots of time in the White Mountains of New Hampshire, but also all over the northeast hiking.  I have also taken the camper cross-country two times.
We went with an Eagle Cap for the large holding tanks and great storage.  The generous capacities allow for extended time off-grid.  Our truck camper makes getting away so easy!  And we're comfortable!
Ted Berger
2019 Ford F-250
2015 Northstar Laredo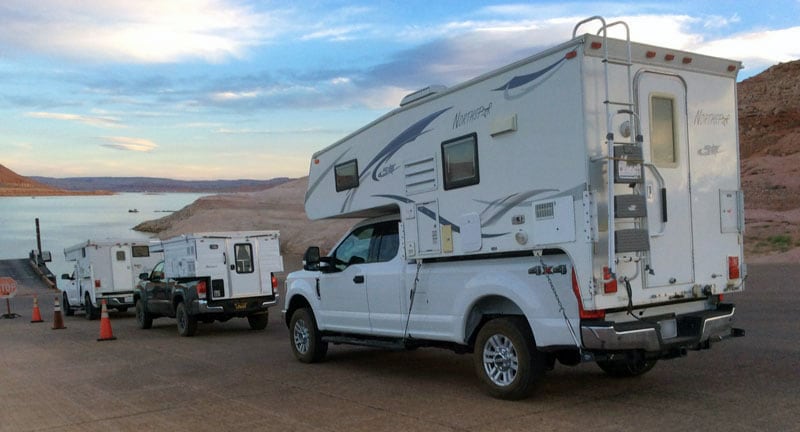 We go truck camping for several reasons.  I like to spend quality time with the family, sightsee and hike.  I usually go to Oregon and Washington to see family at least once a year.
We go to the Desert Explorers Rendezvous every year at a different location and go to Death Valley every year for Thanksgiving.  We also like to go off-roading on 4×4 roads.
Marlin Marx
1999 GMC Sierra 2500
1968 Owatonnan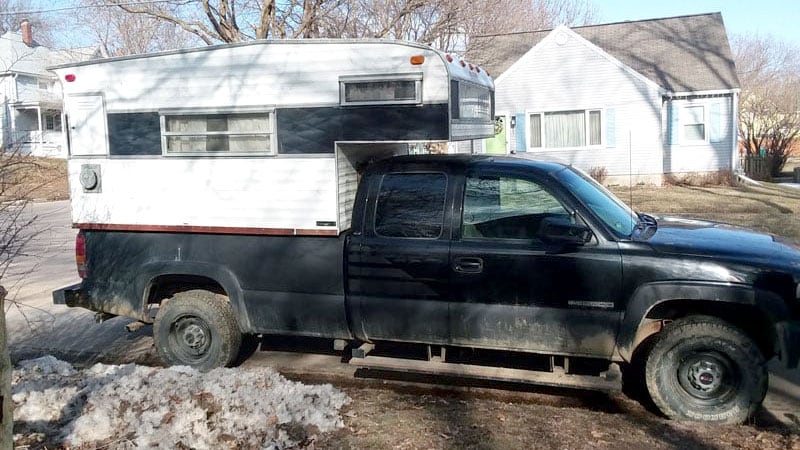 One of the things I do to make a living is tow an equipment trailer to remote locations and work there, sometimes for days at a time.  I need many tools with me all the time, as well as a port-a potti, kitchen, and bed.  What better solution than a truck camper?
When I was looking for a truck camper, I wanted a narrow body, wide entry door, lots of floor space and low weight.  I was very lucky and found a nice, lightweight 1968 Owatonnan 8-foot, insulated, fully equipped pickup topper with a wide door for $300.
It took some work to get it to fit snugly and safely, and I can't just conveniently slide it out, but I don't have bulk of traditional campers, and my truck is still a truck.  And an RV!
It's part of who I am.  No one would know me if I took it off!
Donald Fox
2015 Ford F-450
2018 Arctic Fox 990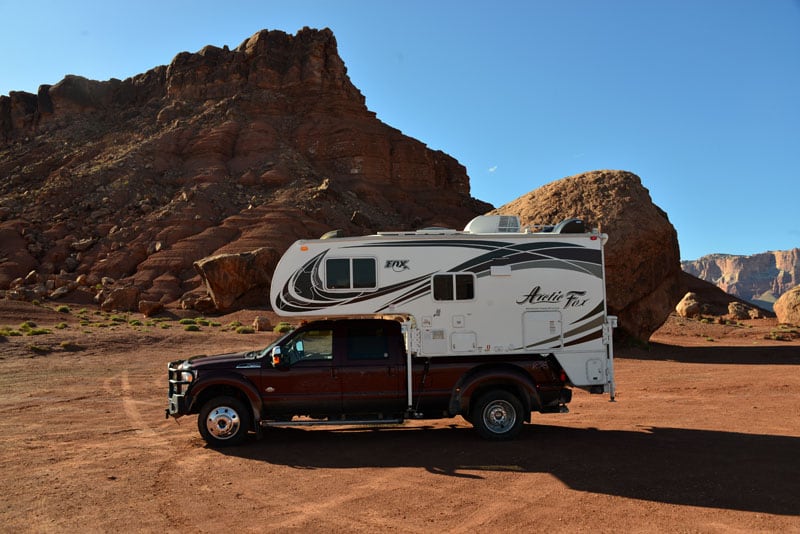 My wife and I are getting older.  Our truck camper allows us to get close to almost everything and have our camper available, as needed.  Truck camping is not about hobbies for us; it's about the travel and adventure.
Temperature permitting, we prefer to boondock as much as possible.  Our camper allows us to go down a dirt/gravel road to locate a potential boondock site.  We enjoy national Parks, especially out west where you can find boondocking locations nearby.
I had a double slide that was heavy and I traded it for a slightly smaller camper; the Arctic Fox 990.  Now it is easier to get to our preferred boondocking locations.
Joanne Hall
2014 Chevy Silverado 3500
2014 Lance 1172
We wanted a truck camper mainly for the flexibility.  We can go just about anywhere with our rig.  And we can drop the camper whenever we want or need to.  Traveling with the truck makes towing unnecessary.
We are rockhounds and spend a lot of time on rough dirt roads.
Since we were full-timers for the first two years after we retired, we needed a rig with comfortable seating.  We bought a double slide Lance with a back slide sitting area.
The provided sofa was uncomfortable so we ripped it out and bought two Euro-style recliners with ottomans.  The ottomans ride on top of the recliner seats.
My husband made two platforms that lay in front of the lift to even the floor for the ottomans.  They slide forward and fit under the side slide when we travel.
If you'd like to share why you go truck camping, click here.