Scott Ellis launched a Fastgun. James Schumacher tore hair-thin wires. And Ross Griffiths heard a bang he'll never forget.  Read this important three-part memo, or risk ripping the cord!
Never Leave Your Turnbuckles Hanging
Submitted by: Scott Ellis, 2012 Chevy 3500, 2019 Northern Lite 9-6SE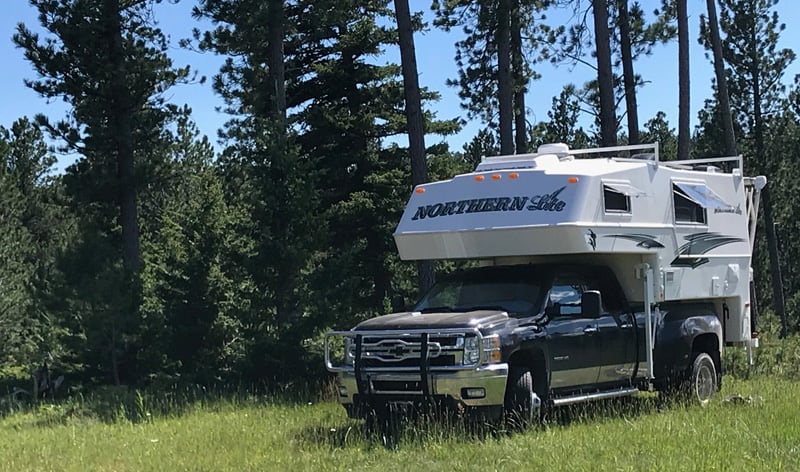 One of the first times I took the camper off our truck, I unhooked the Torklift Fastgun turnbuckles from the tie-downs and let them hang from the camper anchor points. I was planning to put the camper right back on after an oil change.
I lifted the camper up on its jacks, checked that everything was clear and started to ease the truck out. It wasn't rolling easily, but I wrote that off as rain softening my gravel pad. So I pushed the gas a little harder.
Suddenly there was a crack – like a rifle shot. I saw in the side mirror something go shooting off into the neighbor's yard. In the rear view mirror I saw the camper rocking back and forth.
Somehow one of the rear turnbuckles had managed to insert itself back into the tie-down hole. The thing in the neighbor's yard was part of the Fastgun handle. By failing, it saved everything else from even worse damage.
After much cussing and a long inspection, I finally concluded that the broken turnbuckle was the only damage done. I got really, really lucky.
The Camper Memo
First, always take the turnbuckles clear off when unloading. And second, it something feels wrong, stop and find out what it is before proceeding.
Don't Forget To Unplug Any Electrical Connections
Submitted by: James Schumacher, 2007 Ford F-350, 2008 Lance 1131
I forgot to unplug the twist lock connector from our backup camera connection and ripped it off while unloading. I have often wondered how many fellow truck campers have done the exact same thing with their backup cameras.
The permanently-mounted truck side of the connection was not damaged. The camera itself was not involved, only the connector.
After the accident, I went on a trip without a rear view camera. It was also no fun wondering if my towed Jeep was still back there.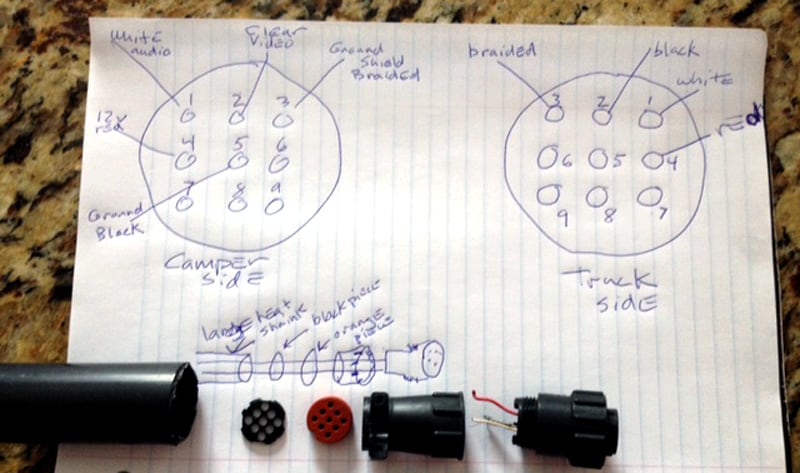 Soldering the hair-sized wires to new 26-gauge pins and inserting them into a new amp connector wasn't my idea of fun. That said, I successfully repaired the connection to my own amazement. Now I hope the arm I broke trying to pat myself on the back heals quickly (joking about the arm).
The Camper Memo
Always remember to unhook your electric connections from the truck before pulling out from under your camper. Unplug, check that you unplugged, then check again.
Continually Add To Your Loading and Unloading Checklist
Submitted by: Ross Griffiths, 2018 Ford F350, 2018 Northern Lite 10-2 EX SE
No humor here. Just remember to add every step to the 'removing camper from truck list'.