Gary and Liz Gray sent in a trip summary about their western trip out on the road in their 2008 Ford F350 and 2011 Travel Lite 1100RX.  Thanks, Gary and Liz, for sharing your adventures with us.
Two Aussies Travel Lite and Far
By: Gary and Liz Gray
We made a base of sorts in Great Falls, Montana.  We stored our truck and camper there and traveled to our son's wedding in New Orleans.  A week later we made a quick trip to Australia to attend to a few matters.
Upon our return, we headed south, through wheat farming land, and eventually picturesque mountain scenery near the Missouri River Headwaters.
We had become fascinated by the Mississippi River and equally so with the Missouri.  The Missouri River joins the Mississippi about half way into its journey to the ocean and, in reality, is the longer of the two.
With snow on peaks all around us, and local falls predicted in southern Montana within days, we hastily motored south eighty miles to Yellowstone National Park.  Yellowstone National Park, an extinct volcano caldera, is thirty by forty-five miles.
Yellowstone is a hissing, steaming, spurting, gurgling, and gas emitting place with interesting moonlike surfaces in parts.  The main feature, the Old Faithful geyser, was a little underwhelming to folks like us who have seen volcanic activity in Rotarua in New Zealand.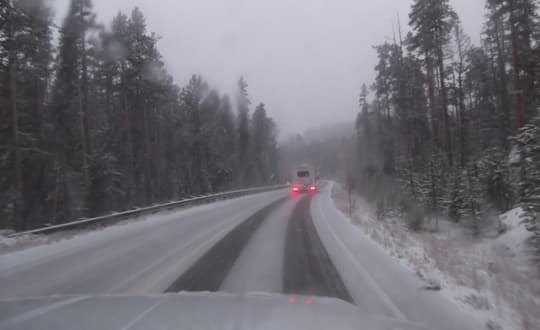 The snow and soaking rain predicted for the region the following day arrived right on cue and literally forced us to leave the Yellowstone, bound for Utah.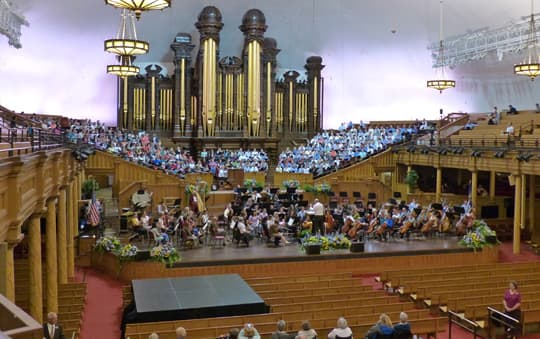 In Salt Lake City, we traveled on the light rail into the city center to see and hear the (360 strong unpaid volunteer member) Mormon Tabernacle Choir along with the orchestra rehearsing from 7:30 to 9:00pm.  We even heard an organist in the Conference Center playing for a short time.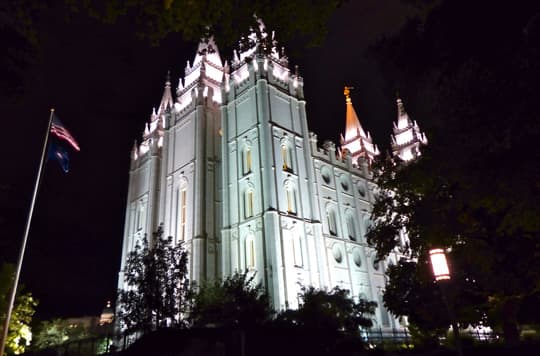 The whole thirty-five acre Mormon presence in and around Temple Square in the city was impressive to say the least.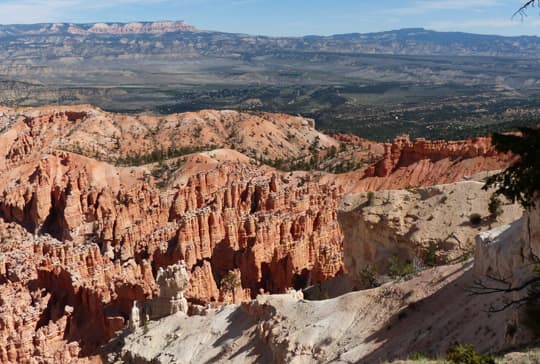 Further south we enjoyed visiting Bryce Canyon National Park.  The two mile walk around the rim gave us spectacular views and photos.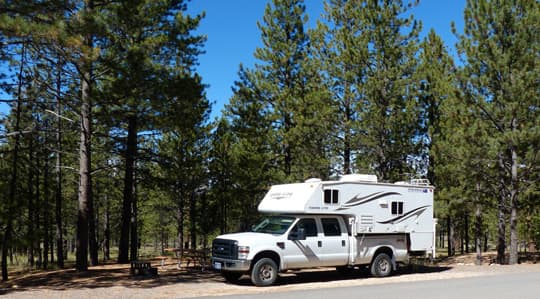 Zion National Park is different than Bryce and the Grand Canyon in that the sandstone cliff faces are much smoother.  The other big difference was that we were able to walk the Zion canyon floor until it narrowed to only a few feet.
The day after we visited Zion National Park, the shutdown of all national parks and monuments began (and lasted for two weeks) delaying our plan to visit Death Valley and Yosemite National Parks.
After an agreeable stopover in Pahrump, Nevada, where we participated in the grape stomping festival, we headed north to San Francisco.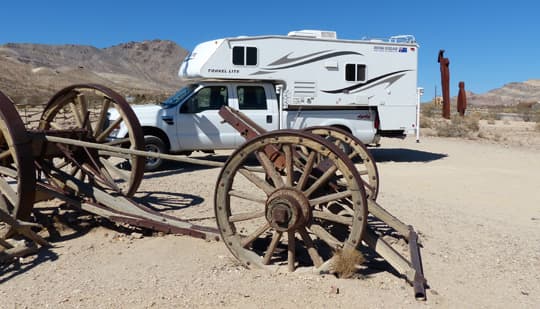 We visited the ghost town, Rhyolite, one of the many casualties of the mining boom and bust cycle in Nevada.  Today Rhyolite is a few sad, lonely, crumbling stone and timber buildings.
Literally just down the road, among the sage bush, rocks, rattlesnakes, and dust, was this decidedly different outdoor museum.  It is a sculpture site that originated in 1984 with the creation and installation of a major sculpture, "The Last Supper", by Belgian artist, Albert Szukaiski.  This and a dozen or so other sculptures are back-dropped dramatically by south facing views across the Amargosa Desert.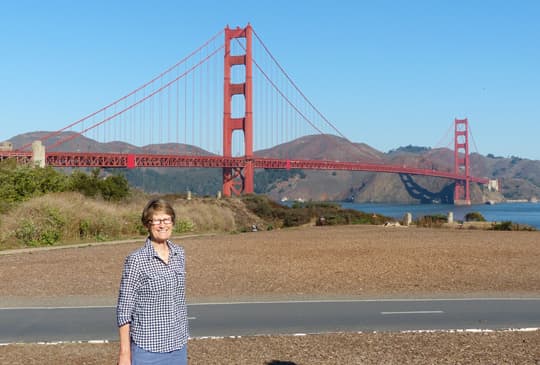 It was with much excitement that we arrived via ferry from the northern side of San Francisco Bay.  It was dull start to the day only seeing the Golden Gate Bridge, Alcatraz, and the city skyline through the mist.  By the time our fifty minute ferry ride was over, there the city was in all her glory.
During our time in the city, we took a bus tour, and rode the F-line street car to visit Dolores Mission.  We walked to the Haight Ashbury area and Alamo Square to look at more unique San Francisco houses.  The queues to catch cable cars were so long we could have spent hours waiting.  With the little time we had, we chose to hoof it and were pleased we did.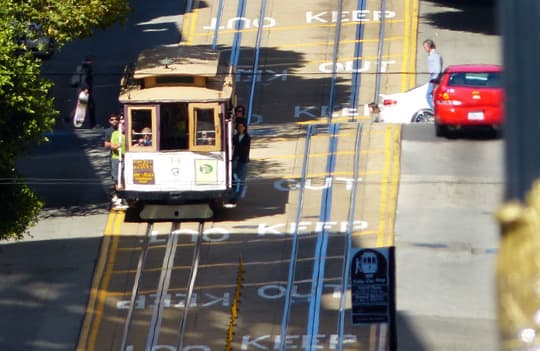 Alcatraz (being a national monument) was still closed, but we did pass it on our ferry trips.  We also had a really close up and personal look at the Golden Gate Bridge, the epitome of a real icon.
Our departure south from San Francisco was via the San Joaquin Valley.  Our next destination was San Diego.  The California Aqueduct follows this route down as far as Los Angeles.  The valley itself is intensively farmed and, beyond the farms in the hills, the terrain is virtually desert.
We explored Balboa Park in San Diego.  It's a landscape of art and culture combining stunning Moorish and ornamented Spanish-Renaissance architecture.  This architecture  is the legacy of the 1915-1916 Panama California Exposition (commemorating the opening of the Panama Canal) and the 1935-36 California Pacific International Exposition.
In Balboa Park there are several performing arts venues, museums, gardens, a botanical building with 2,000 plants, fountains, sculptures, restaurants, shops, a zoo, pedestrian walkways with buskers, plazas and recreation areas.  We also spent a few interesting hours on the USS Midway moored in San Diego's harbor, a floating maritime museum.
During the past fifteen months, we have seen most of Canada, a little of Iceland as a side trip, Mexico, and Belize.  We have traversed the United States diagonally and vertically.  We now have thousands of miles to travel the United States horizontally to meet a deadline in Jacksonville, Florida.
We will be placing the truck and camper on a Roll-On/Roll-Off (RORO) ship bound for Argentina and will fly down to meet it there.
On our way thus far, we have caught up with friends in Thermal, California and Tucson, Arizona and revisited a friendly campground in Deming, New Mexico.  We have also retraced some territory in southern Texas, one of our favorite states.  It is with great anticipation that we wait for our next big adventure.