This week we received a copy of Soaring Magazine in our mailbox. Soaring Magazine is a publication of the Soaring Society of America, an organization that supports the vibrant glider/sailplane community.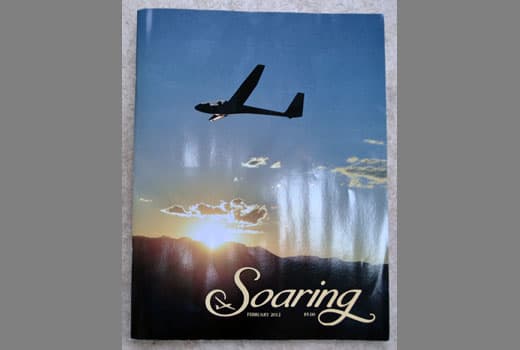 Opening it up we saw Mitch Polinsky, a past Truck Camper Magazine interviewee, and his Four Wheel Camper. Tom Hanagan, President of Four Wheel Campers, is also in the article.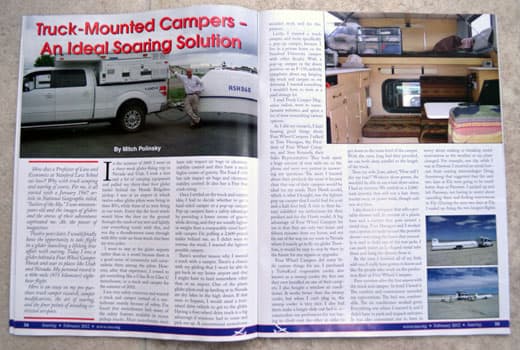 The article was sourced from our article with Mitch, "Mitch Polinsky: Soaring Like a Hawk".
Congratulations Mitch and Four Wheel Campers!