One of the biggest bottlenecks in the truck camper industry and marketplace is shipping.  Put simply, multiple truck campers are awkward to ship from point A to point B.  Most truck campers don't fit into a truck box or shipping container.  That means no sea or air shipping.  And it's far too inefficient to deliver campers one at a time on pickup trucks.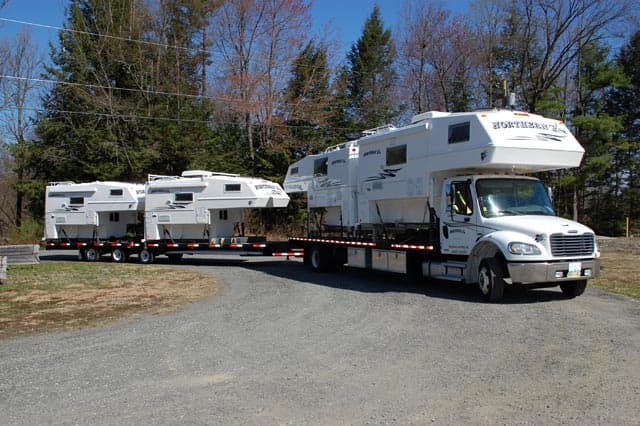 With no other solutions available, the truck camper manufacturers load campers onto trailers they had designed and built for this purpose.  Nearly every truck camper manufacturer owns at least two or three custom trailers that stay on the road almost year-round.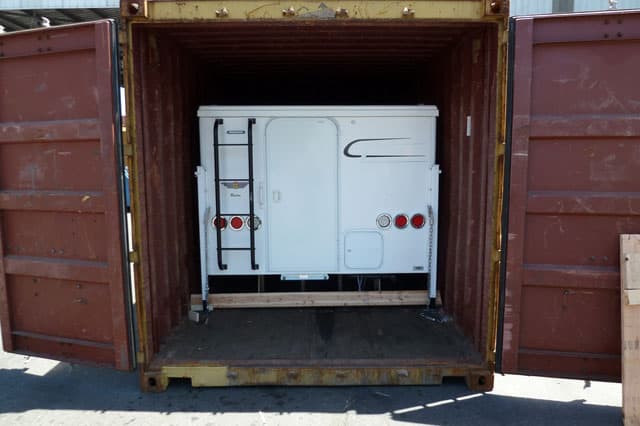 Thankfully, that's not the entire truck camper shipping story.  Over the years, we have seen a number of Truck Camper Magazine readers showcase their truck camper rigs being shipped all over the world.  Some rigs were designed from the ground-up to fit in shipping containers.  Others use the roll-on roll-off services available on rails and ships.  As they say, where there's a will, there's a way.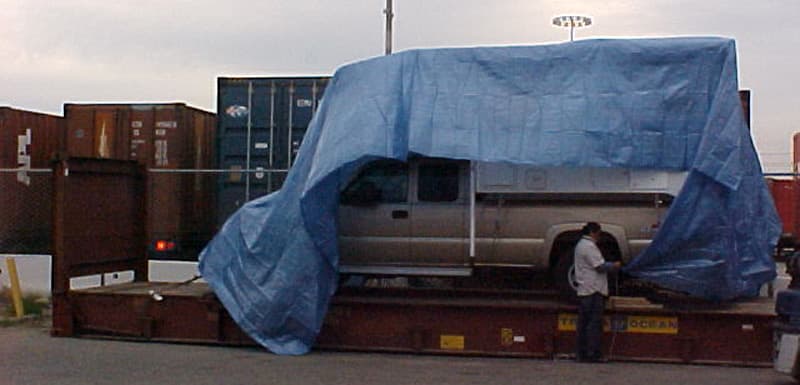 Above: Tarping a hard side camper on a flat rack carrier for roll-on, roll-off shipping
For this week's Question of the Week, we want to hear from anyone who's shipped a truck camper rig.  Specifically, we want to know how you shipped your camper, and what you needed to do with your rig prior to shipping it.  Finally, tell us why you shipped your camper.  That's the real story!
This week's Question of the Week is, "Have you shipped a truck camper rig?  If so, what was that experience like?"  As a bonus, tell us why you shipped your camper!
This QOTW is closed.  Click here to read the reader responses.