Beyond cell range, Deanna Schrell learned a tough lesson about spare tires, tailgates and her Toyota Tundra.  How many of us haven't followed this Camper Memo?
Deanna's Spare Story
Submitted by Deanna Schrell, 2006 Toyota Tundra, 2012 Palomino Bronco 800
I have a small Palomino Bronco pop-up truck camper on a Toyota Tundra.  I leave the tailgate on the truck to use as a step and table.  As a small person, the tailgate is too heavy and awkward to take on and off without help.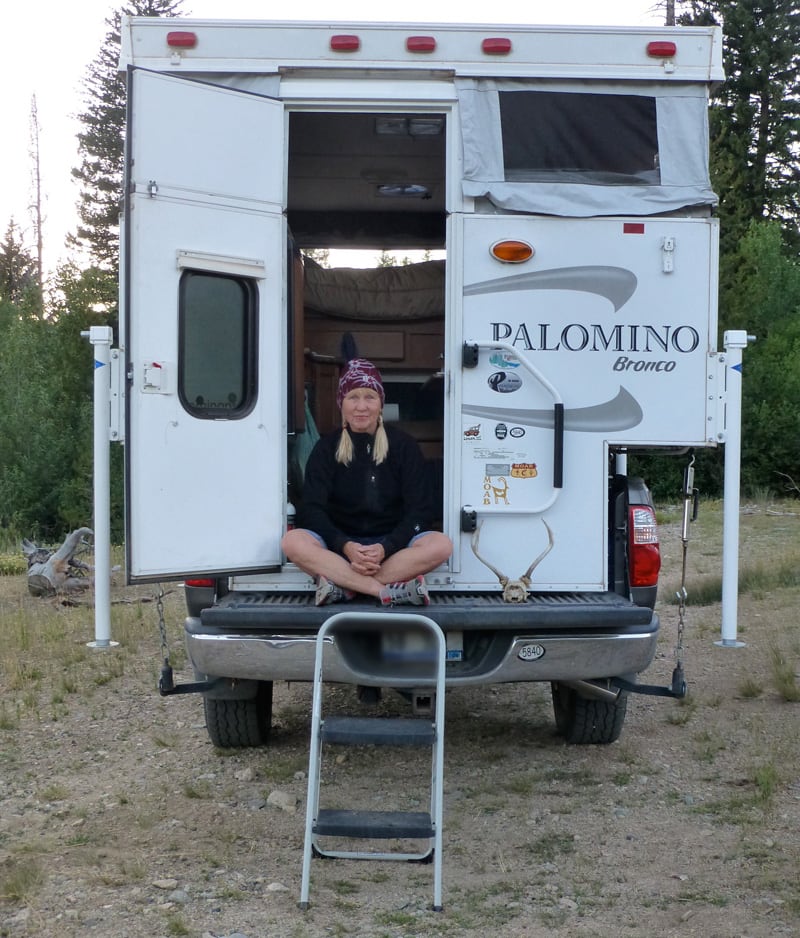 One day I got a flat tire where there was no cell service.  Luckily, I wasn't far from a town.  Someone came by and tried to help me change the tire.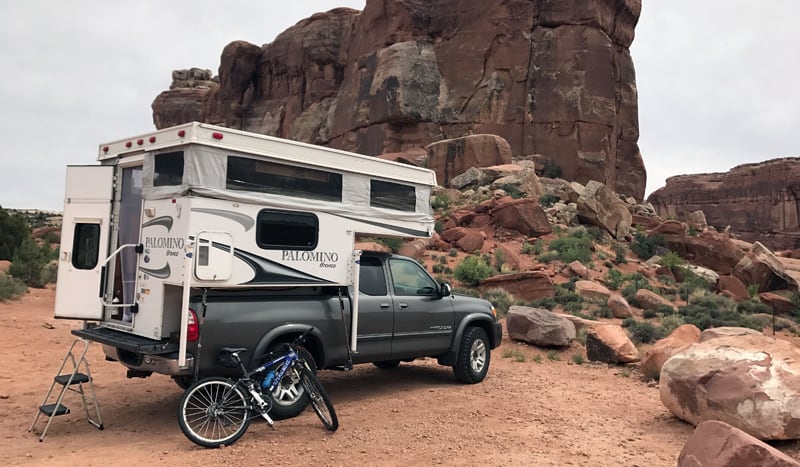 Through this we discovered that you can't access the crank hole to lower the tire with the tailgate down.  No matter what we tried, it wasn't going to happen.
The person then went into town where they could access cell service and call a tow truck.  The rig was towed into town where they fixed the tire.  Later I went to a Toyota dealer and they modified the truck so I can get the tire without the tailgate being lowered.
Camper Memo
Make sure you know how to access the spare tire on your truck camper rig.  You never know when you might need it, and that's not the time to learn about a problem.
Submit Your Teachable Moment
If you have experienced a teachable moment while truck camping (aka, a Camper Memo), please click here to share your story.