When I call my 88 year old Grandmother, I always ask, "How are you feeling?"  She always answers, "Old!"  To that I always respond, "Yes, but it sure beats the alternative!"  She always laughs, and agrees.
None of us will live forever, but most of us would prefer to stay active and healthy for as long as possible.  Unless you're blessed with longevity genes on both sides of your family, your best shot at staying active and healthy is to eat a balanced diet and exercise regularly.
"But Doctor Gordon, that's no fun!"
Yes, I agree.  However, being unhealthy is even less fun.  And what follows is even worse.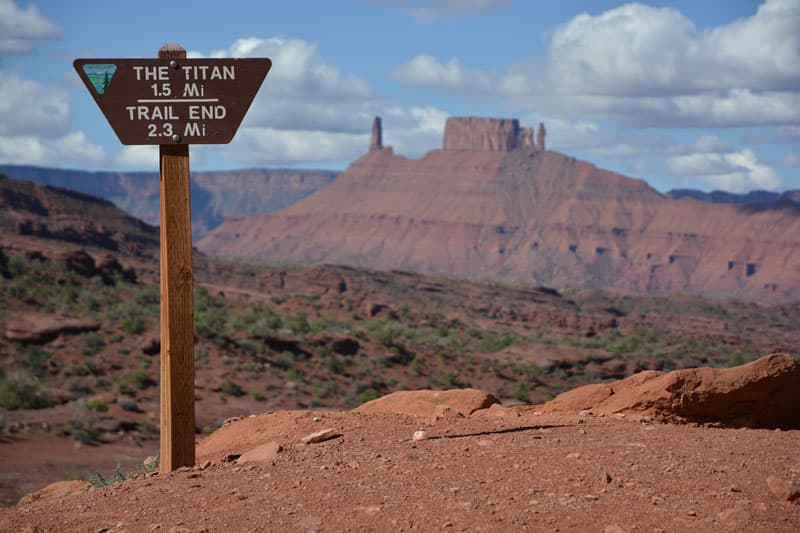 Above: Exercise?  Take a hike!  Photo from Fisher Towers hike, Utah
I could also argue that staying healthy and active is a critical part of truck camping.  For example, the National Parks are full of hikes that require the ability to walk, climb stairs, and navigate terrain to see the best vistas and natural features.  If you're out of shape, these trails will either be difficult, or impossible.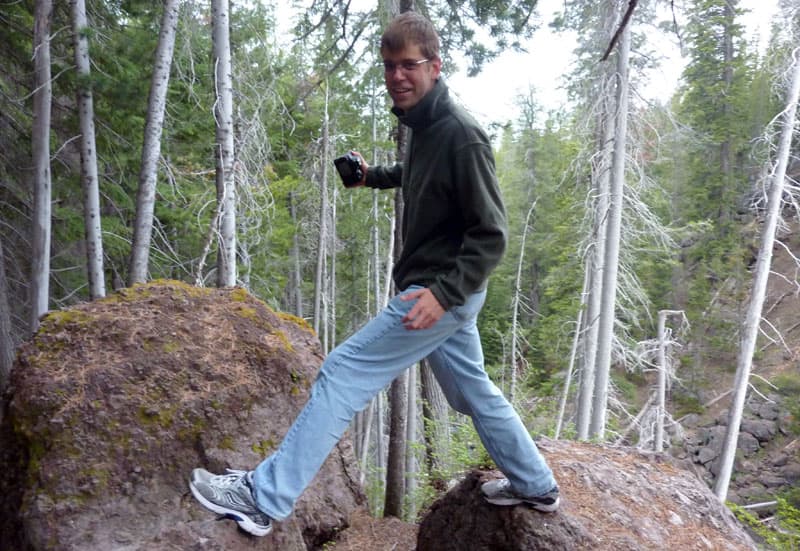 Above: Staying active is one thing, but being fashionable is equally important.
Truck campers themselves have entry steps to ascend and cabovers to climb.  Getting in and out of the truck itself can be a pull and a step.  Staying physically active and fit with a healthy diet and exercise can make these required motions easy, and keep the National Park trails and vistas on the itinerary.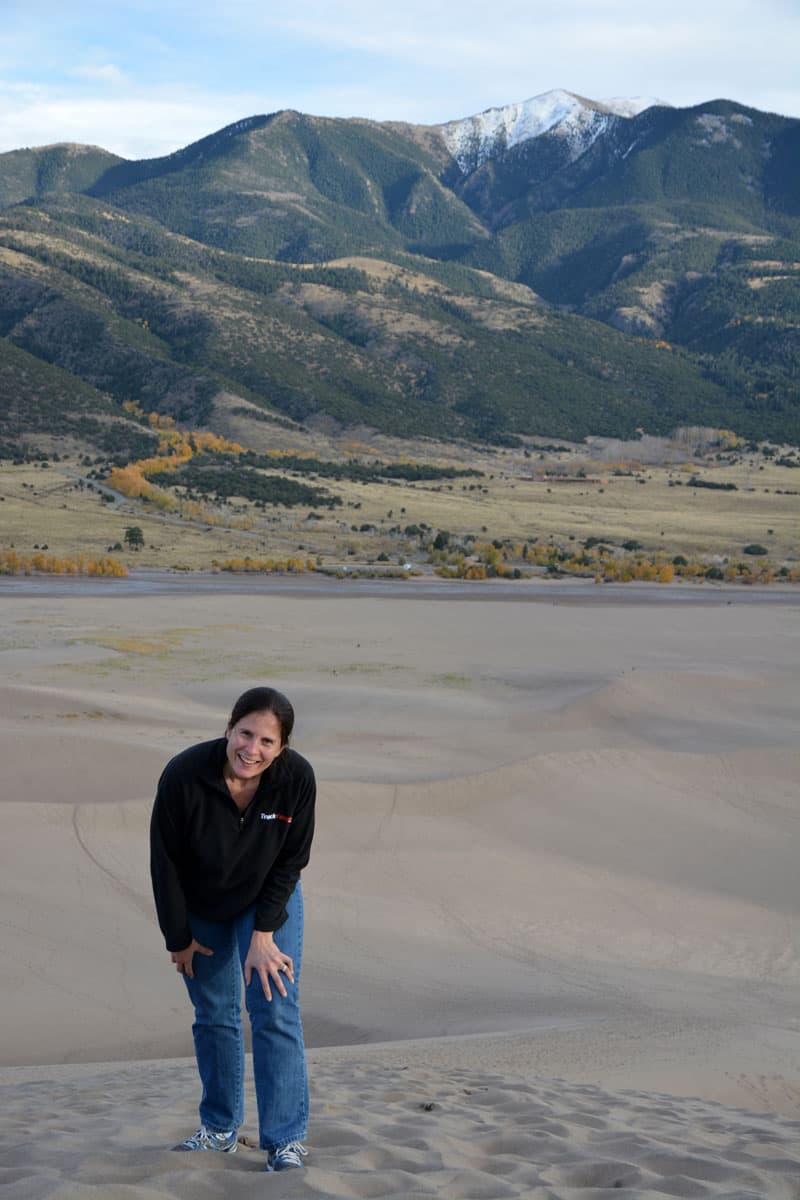 Above: Climbing the sand dunes in Great Sand Dunes National Park is quite a work out.
In my experience, working out is all about having a plan and making it routine.  At a certain time of the day, you get up and go for a run, or ride your bike, or start an exercise program, or hit to the gym.  There's no debate or thinking about it, you just go.  That act of going, in my opinion, is actually the hardest part about exercise.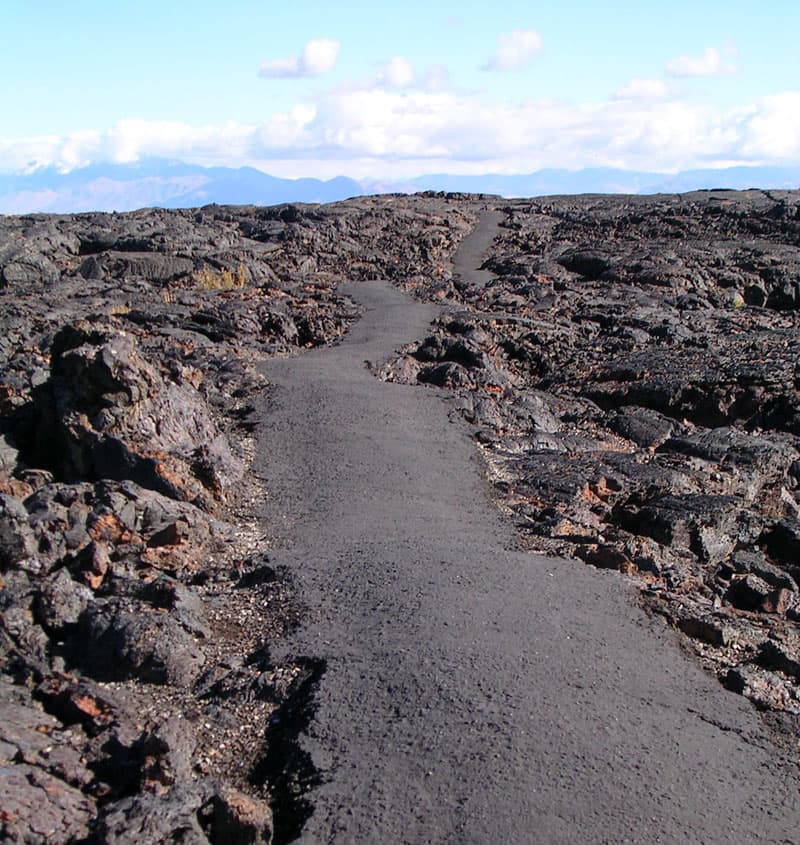 Above: A fantastic hike at Craters of the Moon National Monument, Idaho
Eating right is also about having a plan and making it routine.  When you're at the grocery store, you buy healthy foods.  For breakfast, lunch, and dinner, you eat the healthy foods with an eye on portion control.  All of this is common knowledge, but man is it hard to start and maintain.  As many of us know all to well, that's the real challenge.
Then you add the variable of being on the road and all heck breaks loose.  Far from your home grocery store, home kitchen, and home exercise facilities, you might quickly fall out of your healthy eating and exercise routines.  Worse, you might also struggle to get back into those routines when you return.  We sure do.
This week's Question of the Week is, "How do you stay healthy on the road?"
Specifically, we want to know how you eat healthy and/or exercise when you're truck camping.  Do you bring exercise equipment with you?  Do you have a healthy diet that you can source food for on the road?  Do you go for a run every morning?  Tell us how you stay healthy and fit while truck camping.
Please share by filling out the form below. Thank you!