This is a subject that I believe gets talked about a lot by truck campers, but doesn't make it to the forefront enough.  In a nutshell, the interior LED lighting in modern truck campers is generally too bright.
It's as if some of the manufacturers think we might be conducting emergency surgeries in our dinettes – or interrogating spies.  "Where were you on October 18th, 1972? And hand me that scalpel!"
Another after dark dilemma is how harsh the color of the LED lighting can be.  Where most of us prefer a soft warm light color at night, some LEDs are very white – almost blue in color.  While this day-light color is fantastic in a Home Depot or Walmart, it's a bit intense at night in a truck camper.
On balance, the main interior LED lights in truck campers have improved dramatically in intensity (less) and color (warmer) over the past few years.
That said, there are still too many companies putting bright white LEDs in their units.  Angela is particularly sensitive to bad LED lighting at night.  It's a major pet peeve of hers.  If she was Queen Ruler of the Truck Camper Universe (a title she wholly deserves) every truck camper would feature soft and warm ambient lighting for night time use.  It might also come with a kitty cat.
Anyway, about two-years ago Angela strung a battery-powered LED light strand in our cabover.  With four C-batteries, this LED light strand provided soft ambient lighting for about a year before the batteries began to fail.  Four new C-batteries brought the ambient lights back online.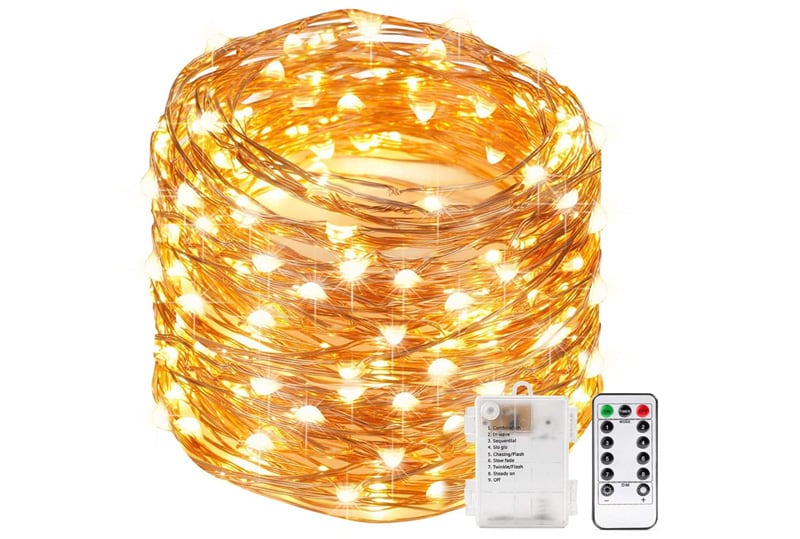 It's amazing how much better the ambient lighting makes being in our cabover at night.  It's a major difference that we both wouldn't want to be without.  Highly, highly recommended.
This week's Question of the Week is, "Do you have or want ambient lighting in your truck camper?"
If you have ambient lighting from the factory, do you use it?  Do you like it?  If you added ambient lighting, how did you do it?  Do you think the truck camper industry needs to incorporate ambient lighting in their campers?  Light the way.
This QOTW is now closed.  Click here to see what the readers have to say in "Camper Ambient Lighting Poll Results and Feedback".