Off-road is for sissies!  If you want to really challenge your truck camper rig, try taking it down your local highway at 62 miles per hour.  You'll likely encounter an endless buffet of cracks, craters, and crevices that will shake and rattle your precious rig as you roll down the road.
It makes me sick to say this, but the United States has allowed too many of its once world-class roadways to become an unavoidable obstacle course that only your local dentist, chiropractor, and tire shop could love.  I'm making light of this situation, but it truly is upsetting.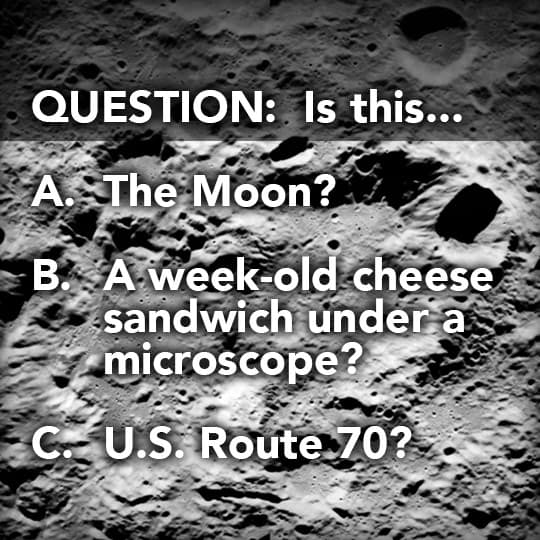 Since we can't steer around the road ruins, or single-handedly repair the ruts, we have to do our best to make our rig rough-road ready.  In other words, we need to prepare our truck to endure these deteriorating conditions so the bumps and butt-breaking bounces don't damage our camper, or make us nuts.
When Angela or I are in the passenger's seat, we would also like to be able to read, write, and generally work on Truck Camper Magazine without needing Dramamine and a barf bag.  Heck, it would be nice to be able to reach the radio controls while driving without feeling like an astronaut in vibration training.  Can you tell this makes me crazy?
As of right now, our truck only has Torklift Upper StableLoads for after-market suspension enhancement equipment – everything else is stock from the factory.  We needed the StableLoads to engage the overload springs sooner, making the truck level.
With the StableLoads, the rig handles beautifully.  In fact, the only complaint we have is that it would be nice to tighten the handling up a little bit, and do something to absorb and soften the impact of the gosh-dang roads we need to drive.  Based on the advice of some fellow truck camping friends, we have been seriously considering a significant upgrade to our shocks for exactly these reasons.
This week's Question of the Week is, "Have you upgraded your truck's shocks?"  If you have, tell us what brand and model you bought, and what the results were.
Did the upgraded shocks help tame the potholes, seams, and depressions, or did it leave you feeling like your money went to pot, seemingly for nothing, making you depressed?
Here are the responses about shocks from fellow TCM Readers.