RV Pro has published an in-depth article on Rieco-Titan Products.  The story includes numerous Rieco-Titan camper jack insights from Doug Bakker, Rieco-Titan's Operations Manager, and exclusive team and production photography.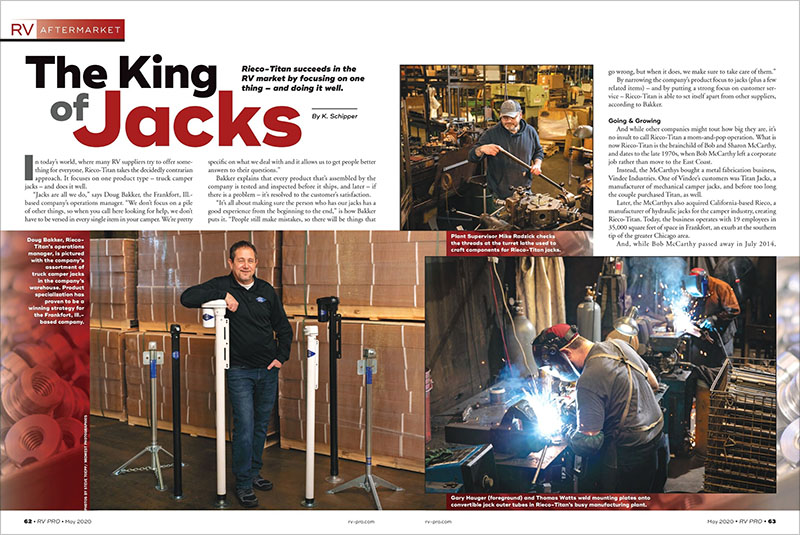 CLICK HERE FOR THE FULL RV PRO ARTICLE ON RIECO-TITAN
Note: The link above opens an online version of RV Pro's print publication. It may be easier to read on desktops, laptops and tablets.
Even though we have known Doug Bakker and the Rieco-Titan team for many years, we learned a lot about their company history and products from this story.  For camper owners with Rieco-Titan jacks, or anyone who enjoys a good American business success story, it's well worth a read.
Thank you to author, K.Shipper, photographer, Steve Toepp, and RV Pro Magazine for continuing to show a sincere interest in objectively and accurately covering the truck camper marketplace.  Well done.