Welcome to the fourth entry in May's Mega Mod Contest.  One Mega Mod will be published in every Email Alert in May.  At the end of the month, we'll hold a reader vote to determine May's winner.  Click here for information about the 2023 Mod Contest, including how to enter.
Jon Williams, Park City, Montana
Rear Deck, Steps and Pocket Sliding Table
2012 RAM 3500
2012 Northern Lite 9-6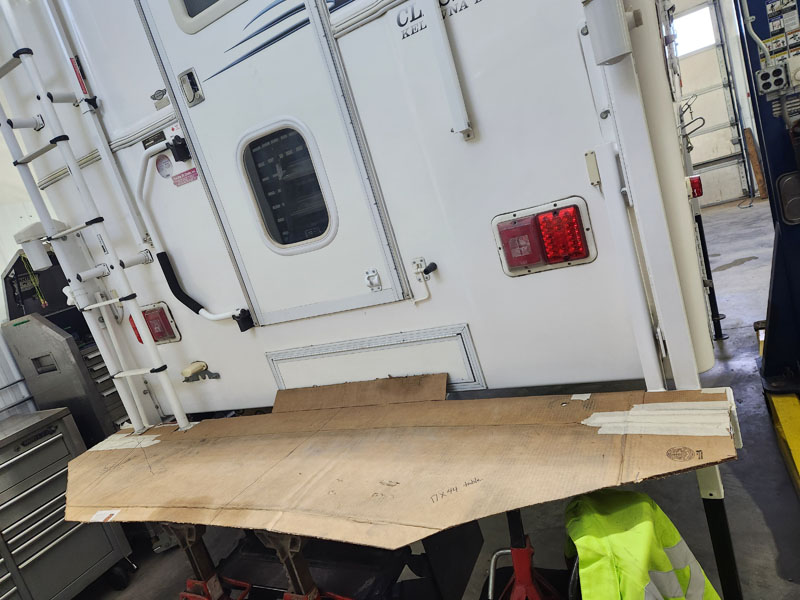 We wanted stable steps and more exterior storage. First, I made a cardboard template as seen in the picture.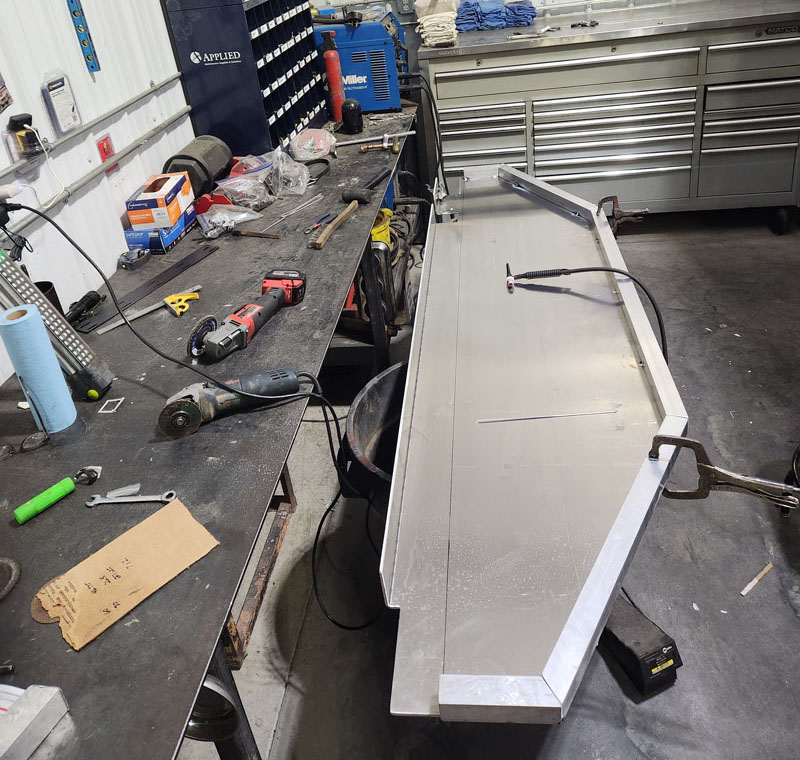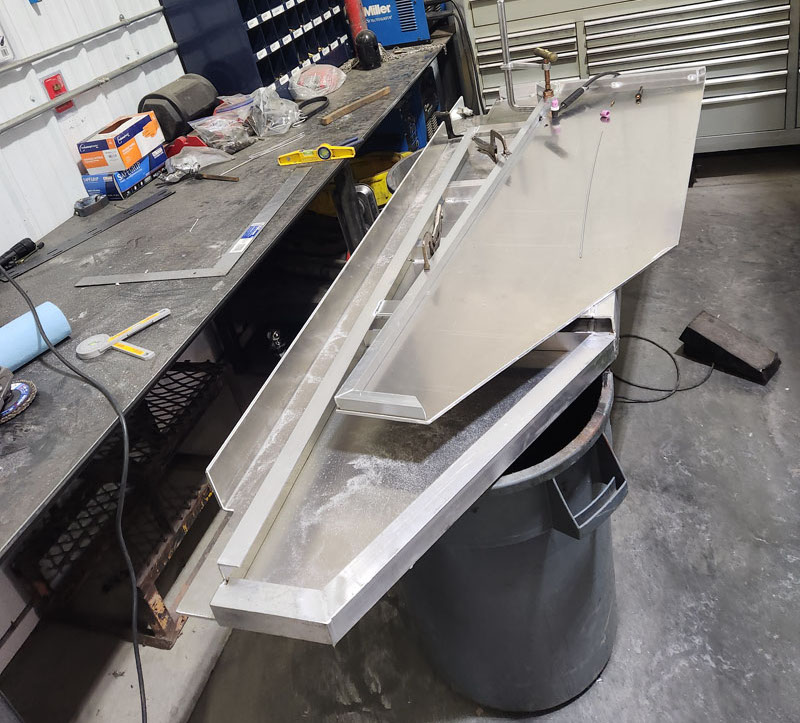 Then I made the platform framing out of a .250 aluminum plate and a square aluminum tube. The sides are angled for getting around, and for the turning radius when pulling my boat.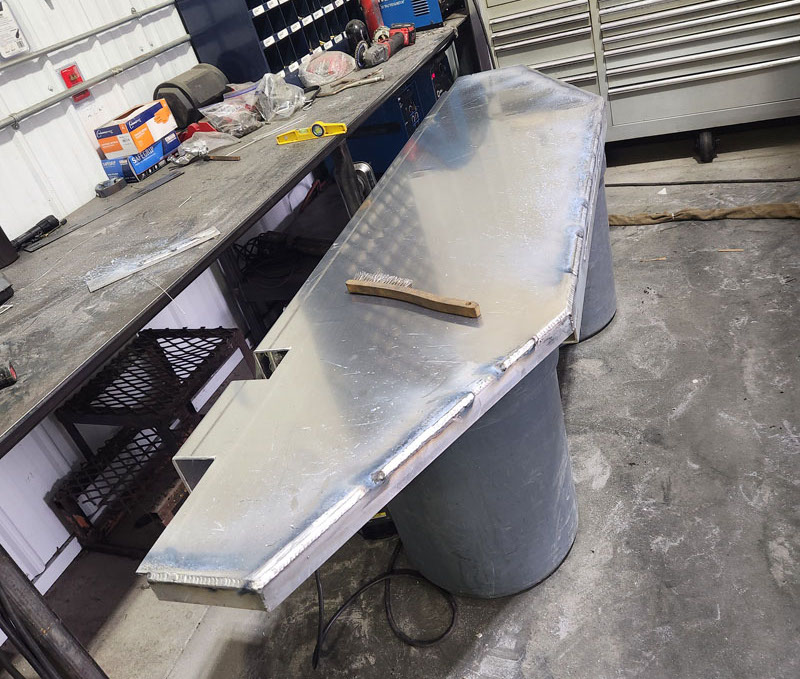 The platform features a metal brake around the bumper and an aluminum wire feed was welded.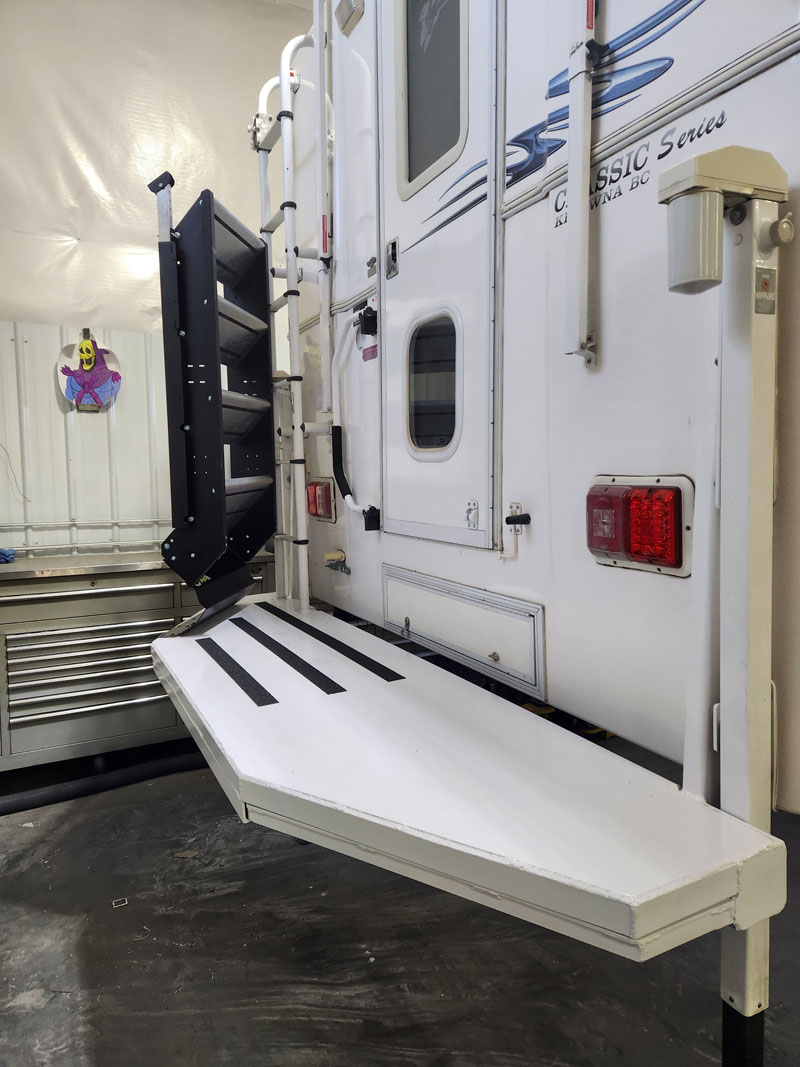 The steps are Lippert solid steps and are bolted to the platform. I made an aluminum latch that secures the steps when traveling. Non-slip tape is on the platform. We can also use Torklift GlowSteps. Unfortunately, I don't have a picture of the GlowSteps installed.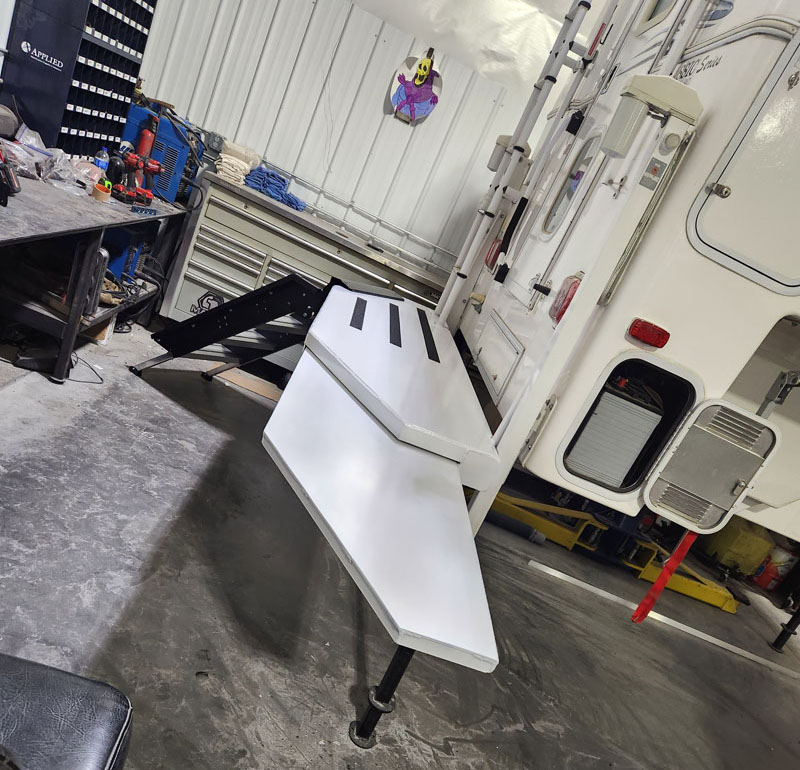 The sliding table was my wife's idea. I decided to make a slide, like a pocket door, that is secured when traveling. The table is made of .250 aluminum plate and slides in and out and stores under the platform.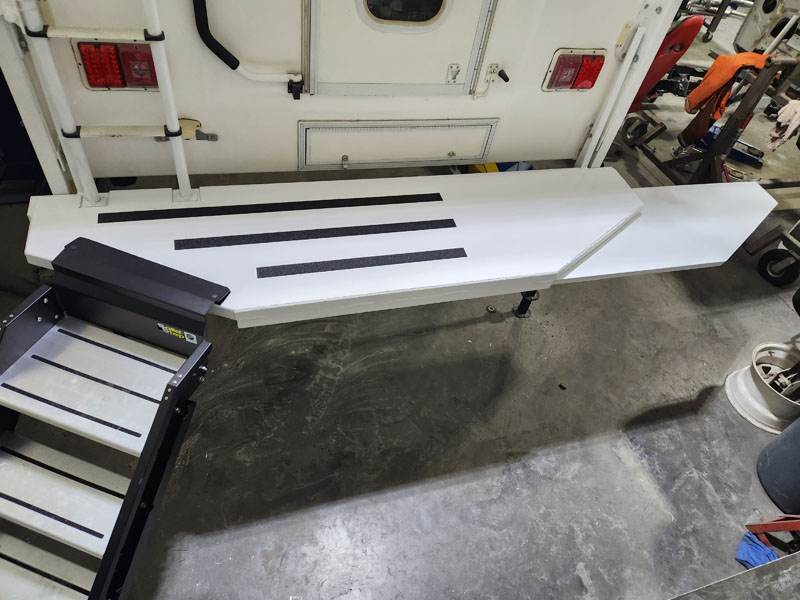 The mod is working out great the few times we've used it this year.
Materials Needed:
1 – 4×8 .250 aluminum plate – $900
1- 1.5×1.5 aluminum tube – $60
1- 1.5x .187 aluminum angle – $60
Lippert stable steps – $300
Torklift GlowSteps – $300
It took me about 30 hours to complete this modification and cost me $1,700 minus labor, welding, and fabrication. In my opinion, the skill level of this modification is extremely hard.
Disclaimer: The modifications above are submitted by Truck Camper Magazine readers. It is your responsibility to make sure that any do-it-yourself modification project you undertake is safe, effective, and legal for your situation.
Enter Your Mods Now!
If you'd like to enter a modification you've done on your truck camper, click here. You can enter as many mods as you want, at any time.  Good luck mod makers!