There are many truck camper owners who swear up, down, and sideways that they never step foot in a campground.  No state, federal, public, or private campground will ever collect a penny from these proud off-the-grid, dry camping, Walmart hopping, back road boondockers.  Their motto; Free Camping or Death!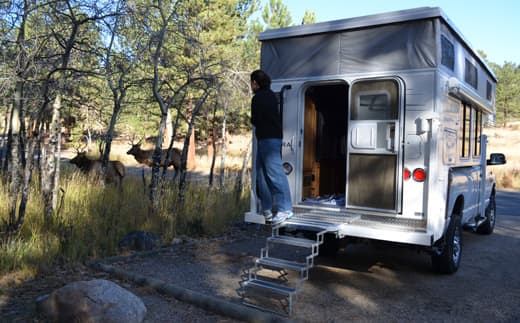 Above: Camping in Rocky Mountain National Park
For the rest of us, campgrounds of many descriptions are sometimes a necessary evil, or a welcome respite from the road.  There are places in this world, many of them spectacular, where the only way possible to stay on location is in a campground.  The National Park System is often a good example.  Yes, you could possibly camp for free at a nearby Cracker Barrel or pull off, but you're not going to wake up with Elk like we did in Rocky Mountain National Park.
If we accept campgrounds as a natural part of the truck camping experience, then it makes sense to share our favorite campgrounds with each other.  Whether they be state, federal, public, or private, tell us which campgrounds you would happily return to again and again.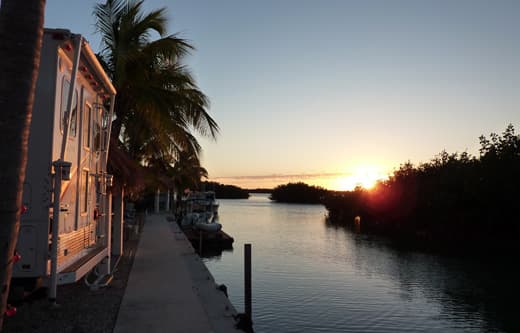 Above: Geiger Key Marina, Florida
For the record, we have indulged in a campground or two and can name quite a few favorites; Geiger Key Marina RV Park in Geiger Key, Florida (right on the water in tropical paradise), Monument Valley (feels like you're in a Western), Kanab RV Corral in Kanab, Utah (clean and perfectly located for Buckskin Gulch slot canyon, Bryce National Park, and Zion National Park), and 4J+1+1 in Ouray, Colorado (right on the raging Uncompahgre River and walking distance to town).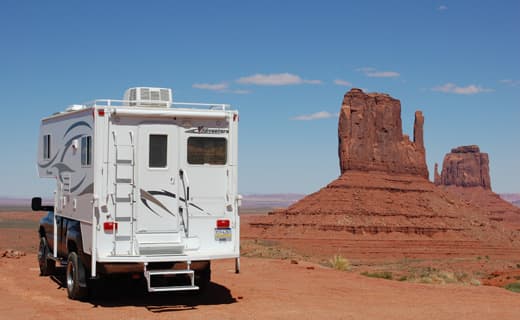 Above: Camping in Monument Valley
This week's Question of the Week is, "What is your favorite campground?"  Please include specific campground names and what state or province the campground is located.  If you have pictures of your truck camper at the campground, please include them.
Here is the list of readers' favorite campgrounds.