At a truck camper rally way back in 2009, half the rally was stumped over an odd power outage in a truck camper at the event.  The problem turned out to be exactly what Dave Miller says, and not what you might expect.
Hidden GFI Outlets Discovered
Submitted By: Dave Miller, 2015 Ford F350, 2002 Bigfoot 10.6E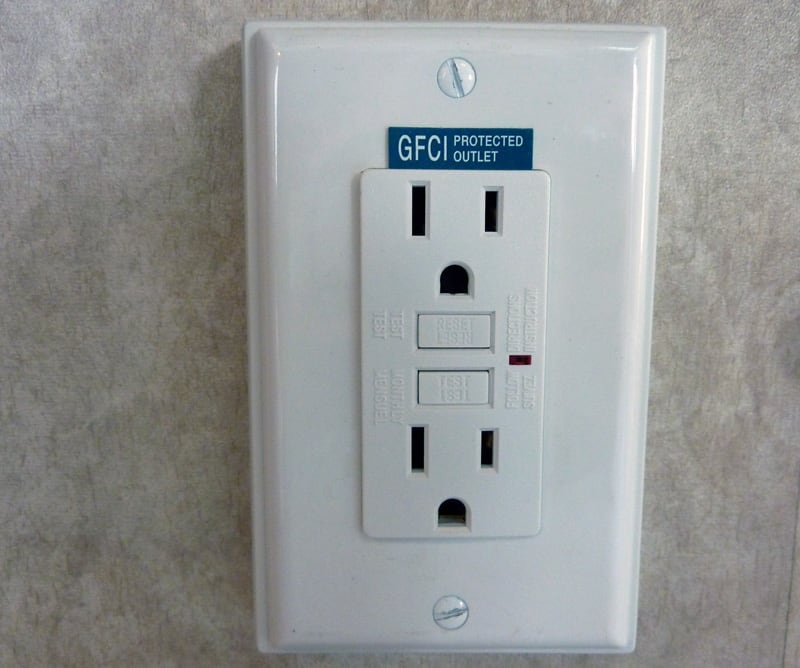 This doesn't quite fit in the, "happened to me" column, but this tip has helped five different campers with electrical problems.
During conversations with fellow truck campers, it has come up that some part of their 110-volt electrical system is not working. It's usually limited to one side, or a general area of their unit.
The circuit breakers are not tripped. Making matters more confounding, the related GFI outlet is not tripped. What could it be?
After a good inspection, another "hidden" GFI outlet is discovered. It's usually tucked away under a cabinet or behind a fold-down counter extension where it's hard to see.
Lo and behold, that GFI is tripped, and the source of the power problem.
Camper Memo
If you have a 110-volt power outage and your circuit breakers are not tripped, search for a hidden GFI outlet under a cabinet or extension.  Then click it to fix it.
Submit Your Teachable Moment
If you have experienced a teachable moment while truck camping (aka, a Camper Memo), please click here to share your story.