The January 2015 issue of Petersen's 4-Wheel & Off-Road has just arrived with a big article on Larry Wittman's 1978 Chevy K10 and 2011 Phoenix Custom Camper rig.
Check out his rig in the top right corner of the magazine cover.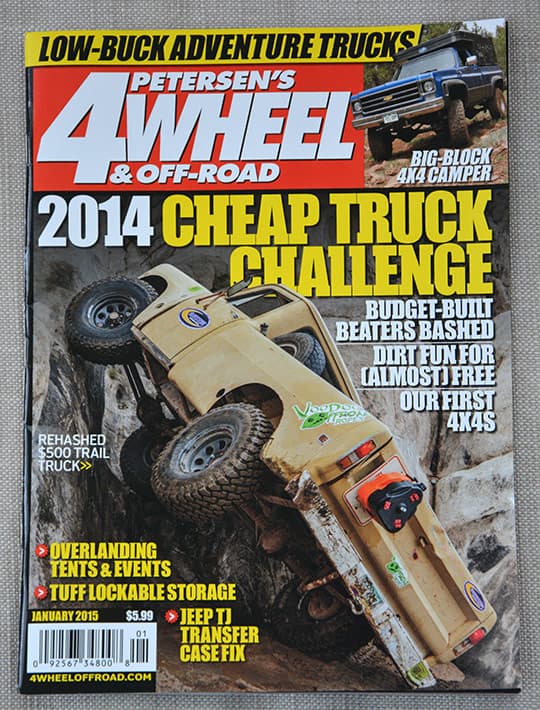 Larry has been featured in Truck Camper Magazine several times including his first article, "Phoenix Rising on the Jeep Trails" and in the following TCM video from Overland Expo 2013.
Congratulations to Larry on the well deserved star treatment!