As stated in our Frequently Asked Questions, Truck Camper Magazine reviews are wholly independent and posted without notice or review by the industry until publication.
However, the manufacturers are invited to submit a manufacturer's response to be immediately published, without edit, the following publishing date.
Rex Willett, President of R.C. Willett, Co. (Northstar Campers), sent in the following manufacturer's response to the Northstar Liberty Review.
Northstar's Response:
Thank you for the report on the Northstar Liberty. I wanted to pass along features not mentioned in the review that I think are really nice.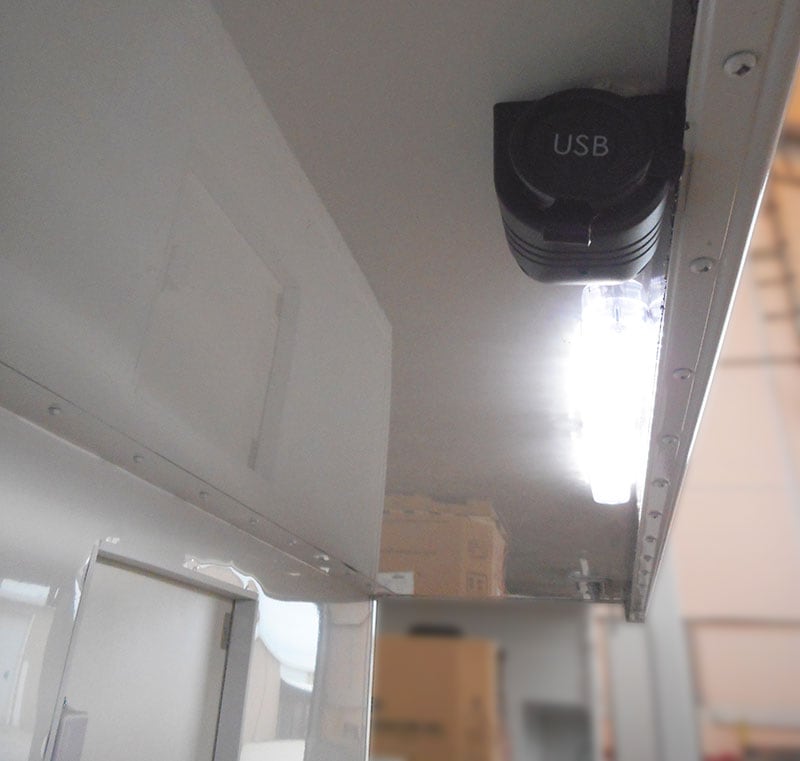 First, all Northstars have an exterior USB charging port under the wing on the passenger's side.
All hard walls also have LED lights under each side wing. These are essentially exterior ambient lights and are much more pleasant than glaring LED Patio lights. The side wing LEDs also switch on and off right inside the door.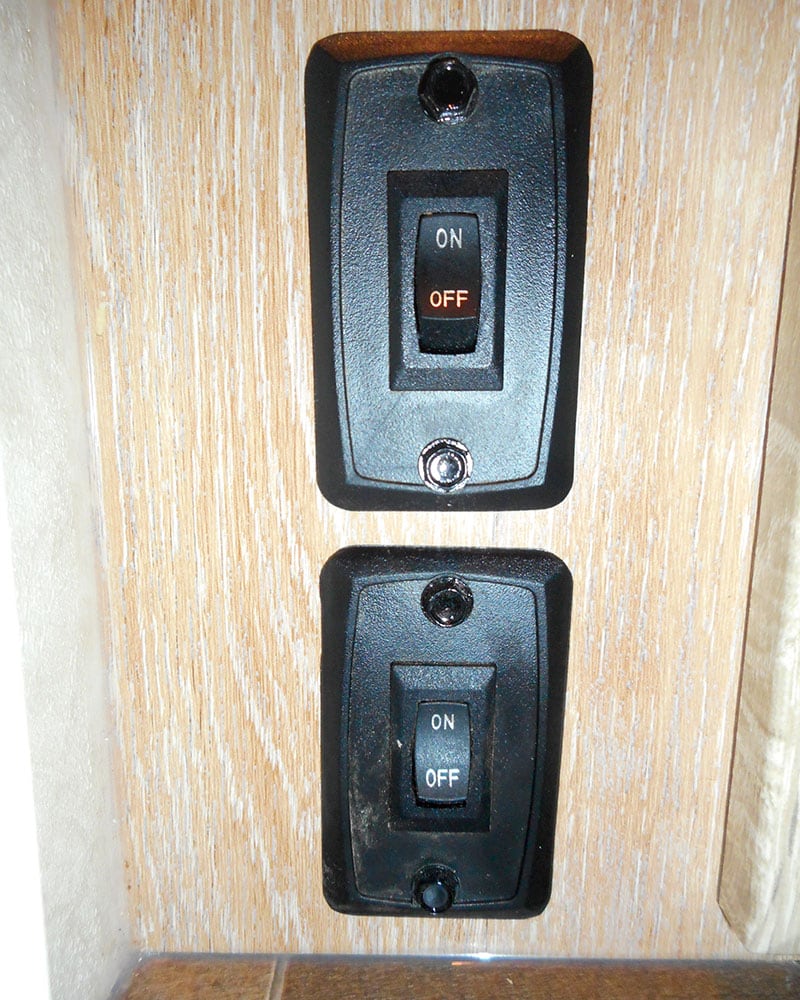 On all hard side models, the door lights can be turned on or off by a low switch just inside the entrance door. That switch is very handy so you never go into a dark camper or exit a dark camper. That really helps to see where you are stepping or even hitching up after dark.
I like reading the cons, some of which are very well noted. We have lengthened the hamper doors or made them longer by three inches – which was important to get done. We have looked at it again, and believe we can lengthen them an additional 3-inches more.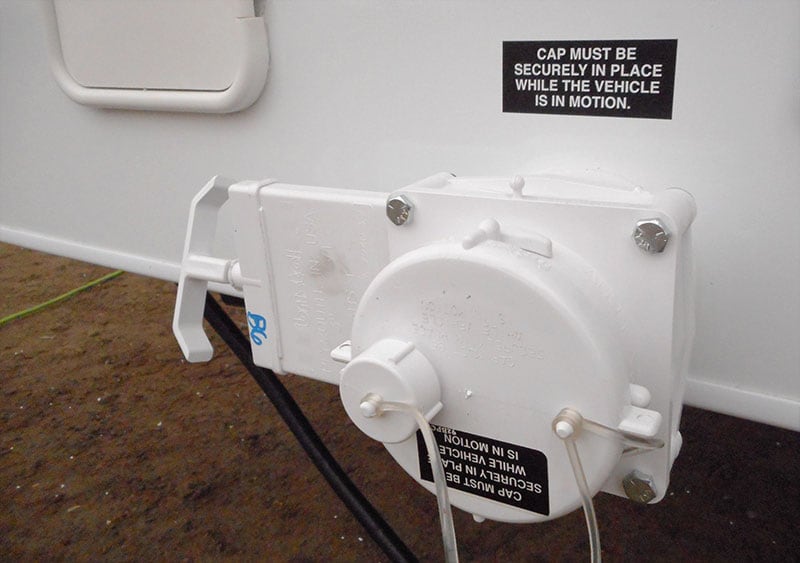 We have a garden hose fitting on our grey water waste tank. This makes it easy to carry a piece of older garden hose, hook it up, and let out your used grey water.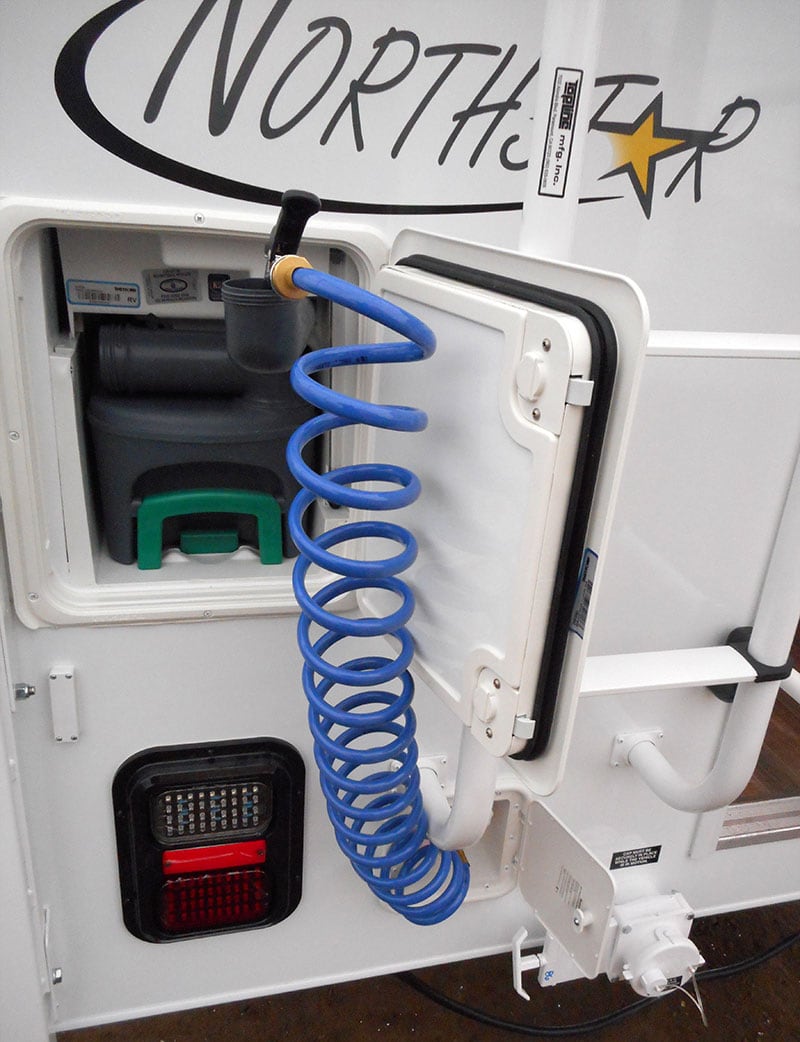 The exterior shower's location allows you to easily fill your cassette toilet's reservoir.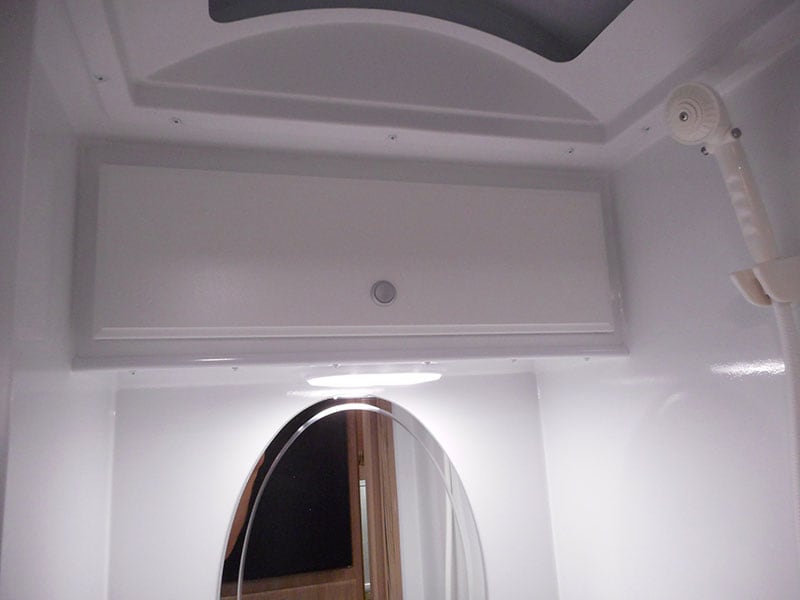 New for 2020, we have a new gel-foam mattress, a new fiberglass cabinet in the bathroom, and a new and improved two-burner glass top stove with Piezo ignition.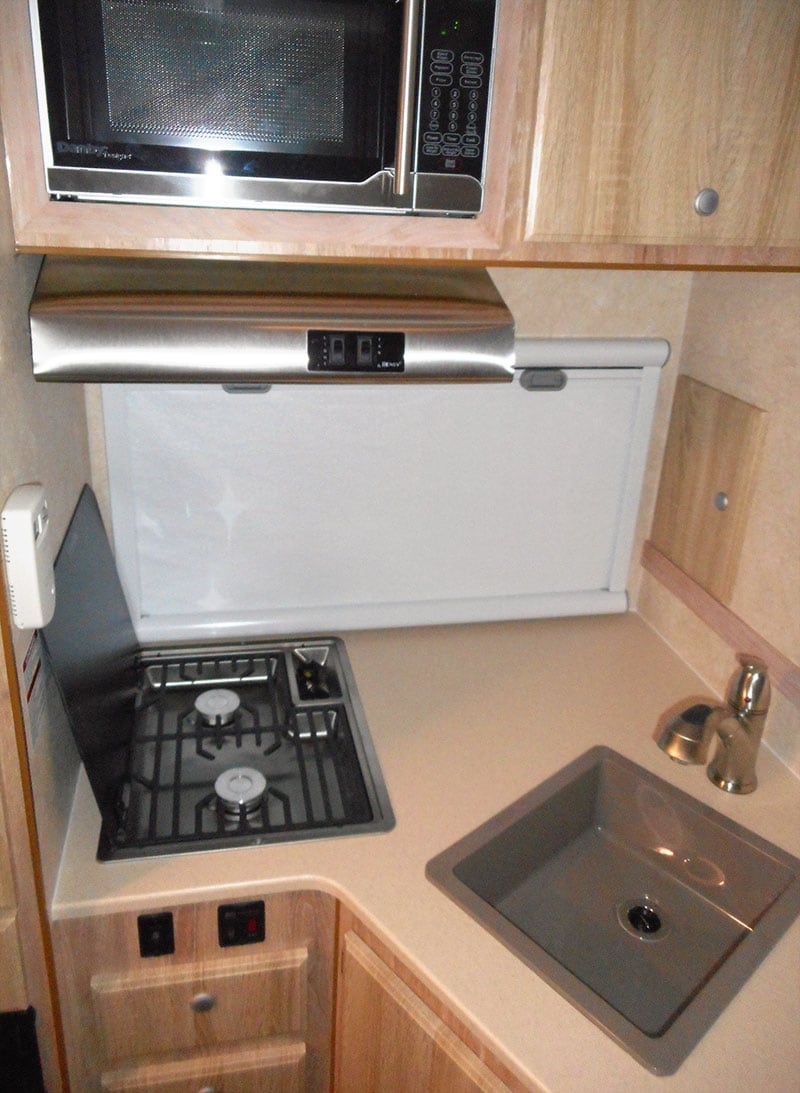 All Northstar hard wall campers are fit for AGM glass mat sealed batteries that do not require ventilation. We are trying to eliminate cold intrusion wherever we can.
Thanks again for the article in helping people understand Northstar truck campers. We are listening.
Rex Willett
President, R.C. Willett, Co.
For more information on Northstar Campers, visit their website at northstarcampers.com. Click here to request a free Northstar Camper brochure.