As stated in our Frequently Asked Questions, Truck Camper Magazine reviews are wholly independent and posted without notice or review by the industry until publication.
However, the manufacturers are invited to submit a manufacturer's response to be immediately published, without edit, the following publishing date.
Scott Hubble, CEO of nuCamp, sent in the following manufacturer's response to the 2018 Cirrus 920 Review.
nuCamp's Response:
It was a real privilege to have you review the Cirrus 920.  We were all very excited to read the review and were delighted with the degree of insight and analysis you offered.  It is our goal to be the benchmark in terms of quality and innovation.  We are always seeking to improve so it was particularly helpful to see both the questions and cons.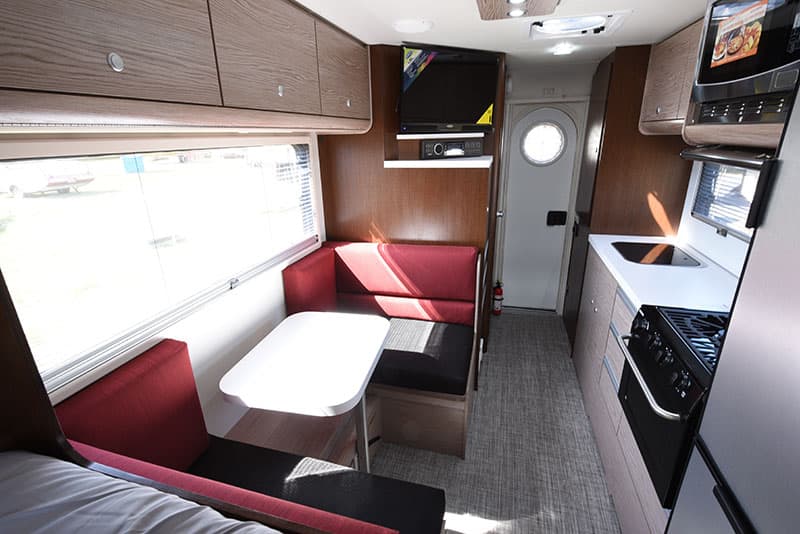 What follows is our response to some of those comments.  We know we aren't perfect, but that is our aim!  Thank you for getting us closer to the mark!
Update to Cirrus 820
There are plans to update the 820 in a series of two waves.  The first wave is somewhat subtle – including an additional Fantastic Fan and a new entry door.
The second wave will be more of a wholesale change, largely because we are finishing out our commitments with our Italian cabinetry supplier.  As that winds up, we will begin building all cabinetry in-house as we do for the 920 and all other units we manufacture.  Doing this will allow for reconfiguration of the kitchen appliances and other options.
Bathroom Sink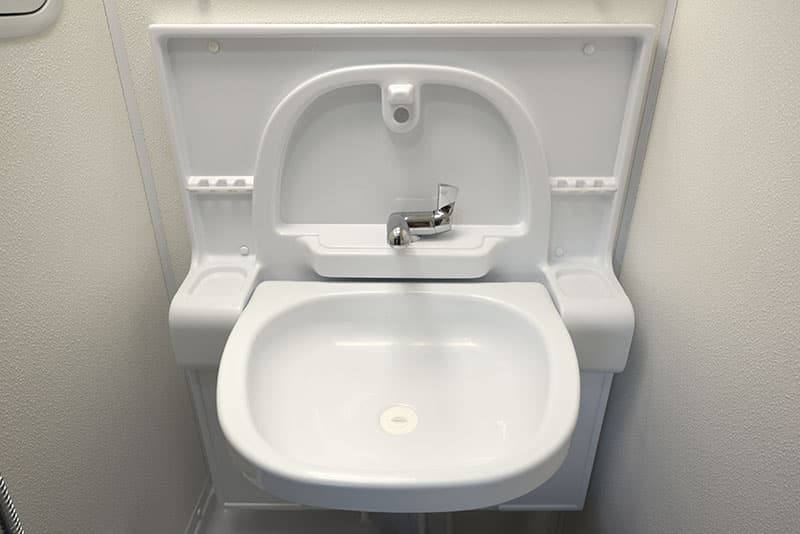 I certainly understand the take on the sink.  In fact, those observations were on our radar from the inception.  In the end, we felt the innovative features it offered trumped the drawbacks.  That said, we are going to be introducing a new flip-down sink in the upcoming months.  I hope you love it, Gordon, but it won't be able to accommodate your 5 toothbrushes as well as Angela's one.
Lagun Table & Dinette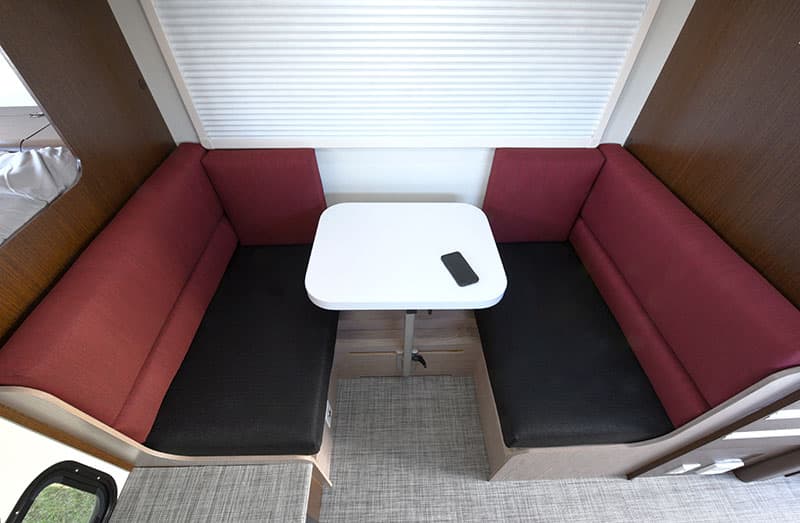 The Lagun table system is currently an option in the 920.  It was originally launched as the standard feature, but we went back and made structural modifications so that the FAWO rail mounted table top is the default table.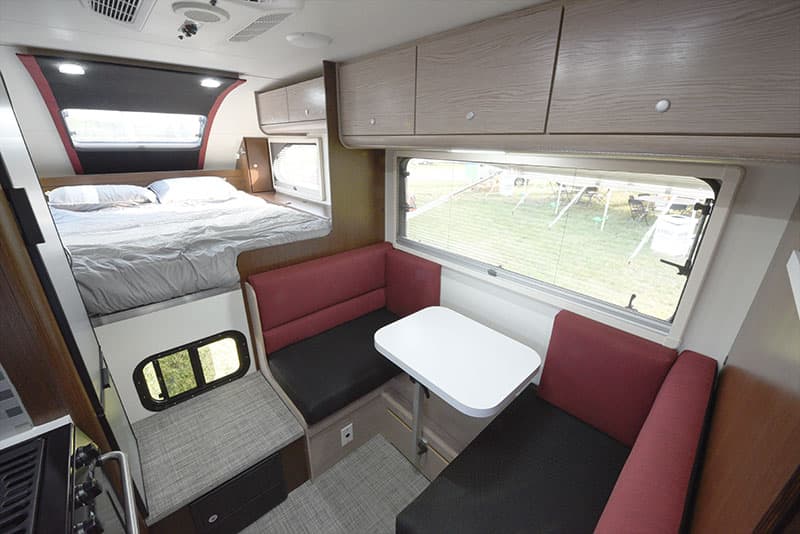 The height of the booth is being examined and will be adjusted.  Currently the distance from the floor to the base of the seat is just over 15 ½-inches and the distance from the floor to the top of the cushion is 20-inches.  While that comes close to falling in line with the general chair seat height of 18-inches we recognize the cushion likely only adds an inch or so when sat on, thus falling just shy of standard seat height.
Loose Wire Under Dinette