The early days of LED interior lights in truck campers were brutal.  Some LED-lit truck campers were so bright that police departments were reportedly using them for successful interrogations.
Other LEDs were so blue, green, or some shade of puke yellow that people were mistaking their spouses for a Sleestak from Land of the Lost.  It was a truly terrifying time!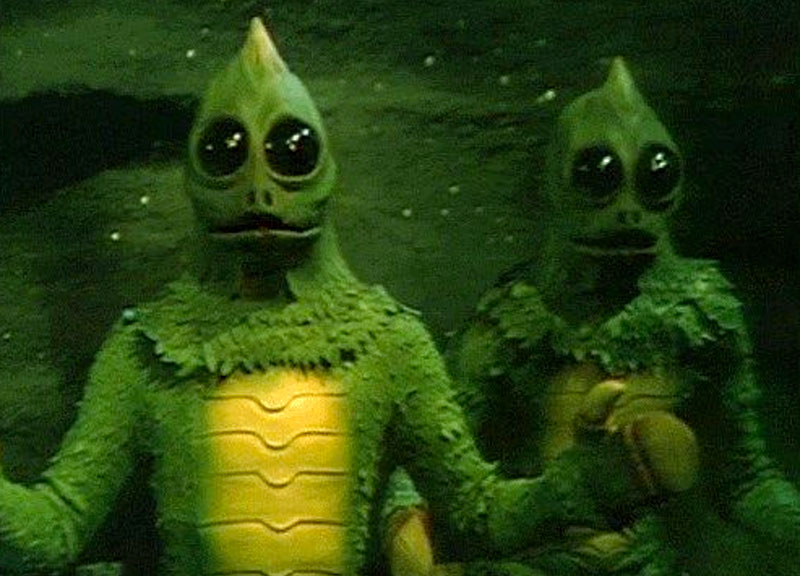 Thankfully, LED lighting in truck campers has improved dramatically since then.  Most LED interior lights now emit a light quality and quantity closer to ye old incandescent bulbs of yore.  To think that some truck campers had Humphrey indoor propane gas lights in the 1950s and 60s.  We've come a long way.
This week's Question of the Week is, "What LED lighting products do you use on the interior or exterior of your truck camper?"
We are well aware that most truck campers now ship with all-LED interior lighting.  That's not what we're interested in.  What we want to know is whether you have either upgraded your incandescent lights to LED, or upgraded your factory LED lights to something you like even better.  We're also interested in any other LED products you're using to light your truck camping life.
Here are two LED light examples from our project camper: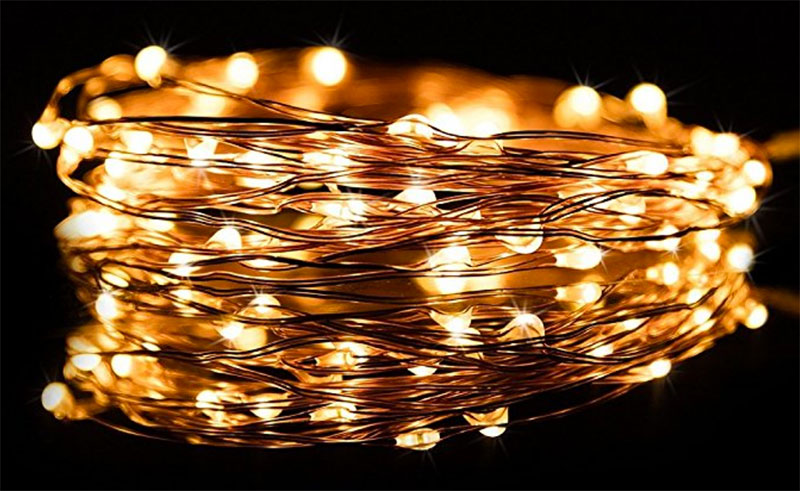 LED Rope Lights
After seeing a few truck campers with LED mood lighting, Angela installed a battery powered rope light in the cabover of our project camper.  Honestly, I was fairly incredulous of this idea, but she went ahead and installed the lights with nothing more than two C batteries and a set of 3M Command Hooks.
Almost a year later, the original C batteries are still powering the LED lights nearly every night in our camper.  It's just enough light for watching television or reading on a device without hurting your eyes.  Angela frequently reminds me of my doubts about her mod.  I have to admit, it was a bright idea.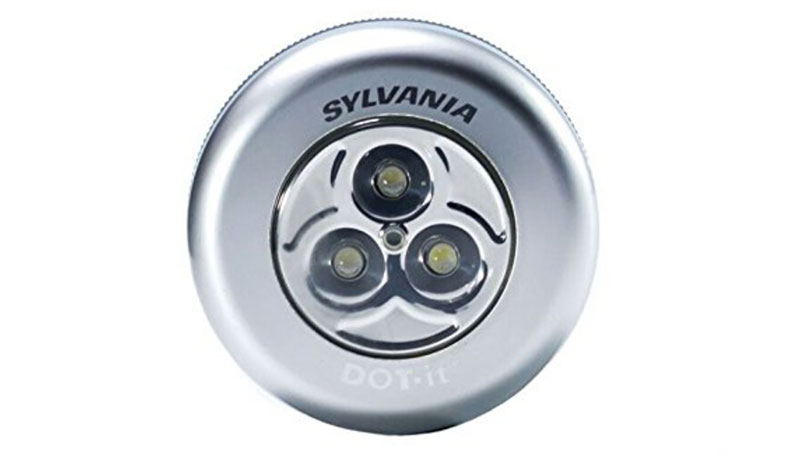 LED Puck Light
Fellow truck camper and mod mastermind, Charlie Coushaine, gave us a Sylvania Dot-It LED puck light.  Charlie, as it turns out, was named Inventor of the Year in 2010 at Sylvania for his work on residential LED light products and automotive LED lighting solutions.  Would you believe he has 184 granted individual patents to his name?  And we thought he was just a swell guy.
We use Charlie's Dot-It as a LED night light in our camper's bathroom.  The Dot-It is a great way to light the bathroom just enough to take care of business, without waking up the nearly dead.  The three AAA batteries last about a year.  It was a perfect addition to our camper.  Thanks Charlie!
This QOTW is now closed.  Click here to read about LED lights TCM readers prefer.