Truck Camper Magazine readers reveal clever niche LED products as well as some creative applications for LED lighting for RVs and campers. You don't have to put out the red light, but maybe you should.
This week's Question of the Week was:
What LED lighting products do you use on the interior or exterior of your truck camper?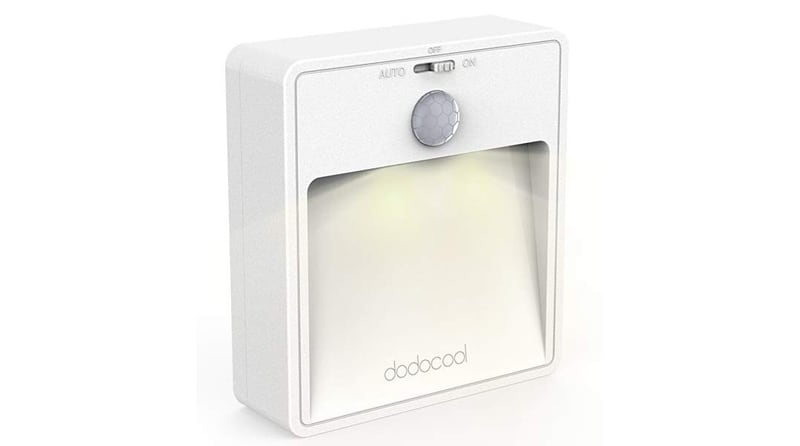 "Our 2016 Palomino HS-2911 truck camper came with all-LED, but I added motion sensor LED lights to the closets and storage areas under the dinette. It greatly helps in those dark areas. With the motion sensors, we don't have to turn the lights on and off." – John Leslie, 2017 Dodge Ram 3500, 2016 Palomino HS-2911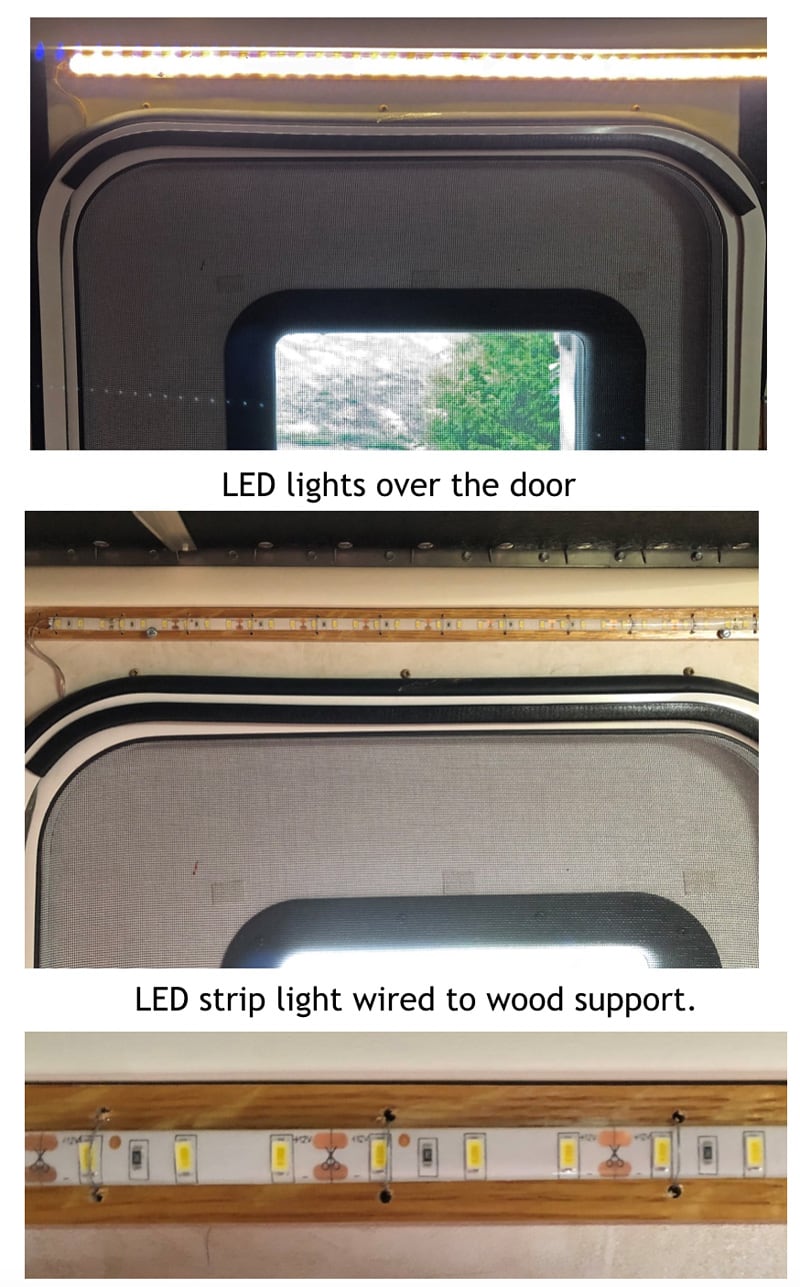 "We added stick-up LED lights that we bought from eBay (no particular brand). They are over the door, and under the cabinet. Even though the lights worked fine, the adhesive was not strong enough and kept coming loose.
Howard drilled holes in a thin strip of wood and wired the strip to the wood. He then hung that to the cabinet and over the door with screws. It is great having the extra light in the camper." – Laurel and Howard Wilson, 2018 Ford F350, Four Wheel Camper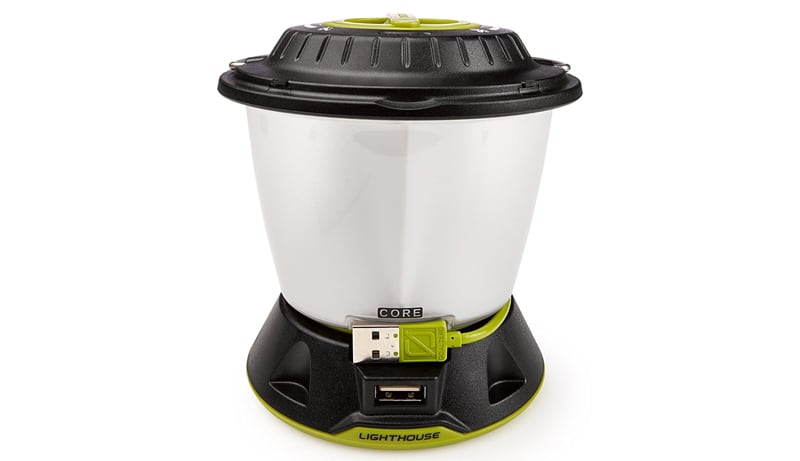 "The factory LED lights on my camper were too harsh, so I bought some transparent yellow film to stick onto the covers to soften the light. This was supposed to be a temporary measure, but it is still working for me.
For mood lighting and a bedside lamp, I was using my Coleman LED lantern. After a few months of use it would no longer charge.
After much research, I replaced it with the Goal Zero Lighthouse Core Lantern and USB Power Hub. I'm happy with it. It is smaller than the Coleman, and it gives a pleasant soft light. Its recharging cable is built in so I won't lose it. The light level is also very adjustable." – Christine Dyer, 2012 Chevy Silverado 1500, 2016 Four Wheel Camper Hawk shell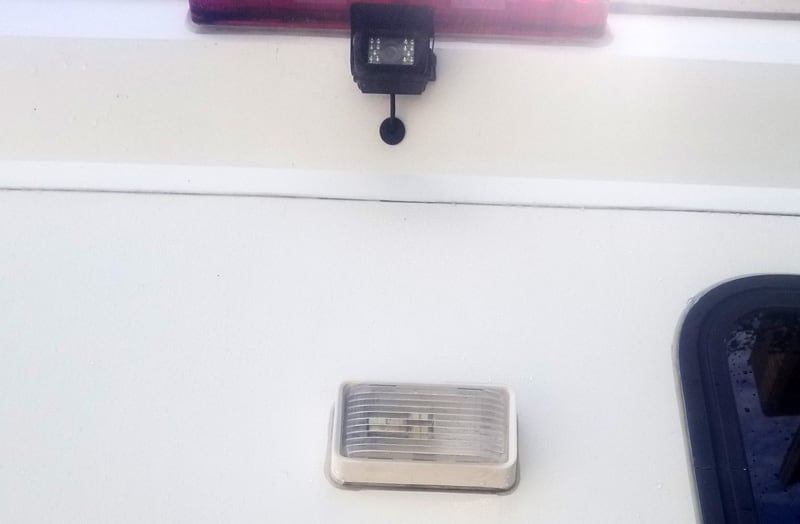 "Years ago I installed LED replacement bulbs. Then about two years ago I changed most of the fixtures. They were yellowing and looked old.
I have a DC shunt with a DC amp meter in my camper. There is a huge power consumption difference between the incandescent bulbs and LED lights. I like the the new LED fixtures. You can get any combination of lumens (amount of light) you want." – Gary Raymond, 2014 Ram 3500, 2006 Lance 1191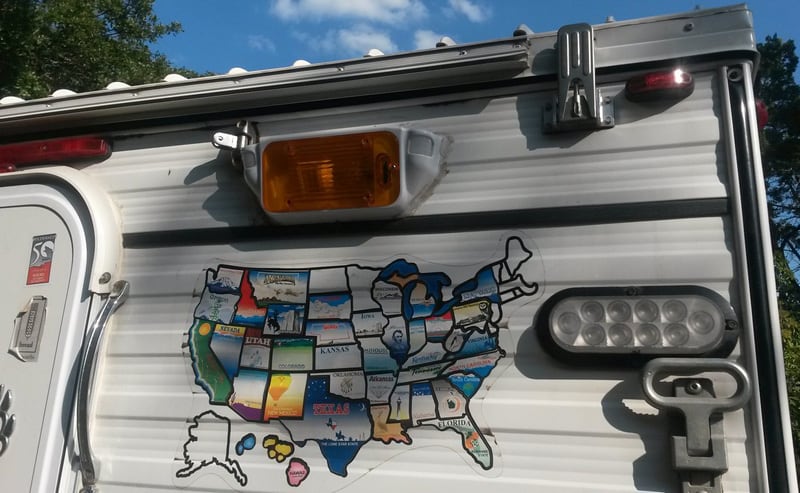 "My 2013 Four Wheel Camper Hawk came with LED lights. However, they were blueish. I replaced them with LEDs that were much more pleasing to the eye.
The exterior porch light was incandescent. I first replaced it with an LED bulb then an LED motion sensor light.
The Four Wheel Camper factory installed two exterior side lights. They were LED back-up lights, mounted vertically. It was really good for digging in the ground or raccoon hunting, but not so great for lighting around the campsite.
I replaced those original LED side lights and added standard LED surface mount backup lights. I sprayed the exterior-down lights with a red tint and added an LED red step light below the door.