Hellwig Products is offering a 'Spring Into Spring' $25 or $50 mail-in rebate program for Hellwig Helper Spring purchases through May 31, 2023. Get some spring suspension support.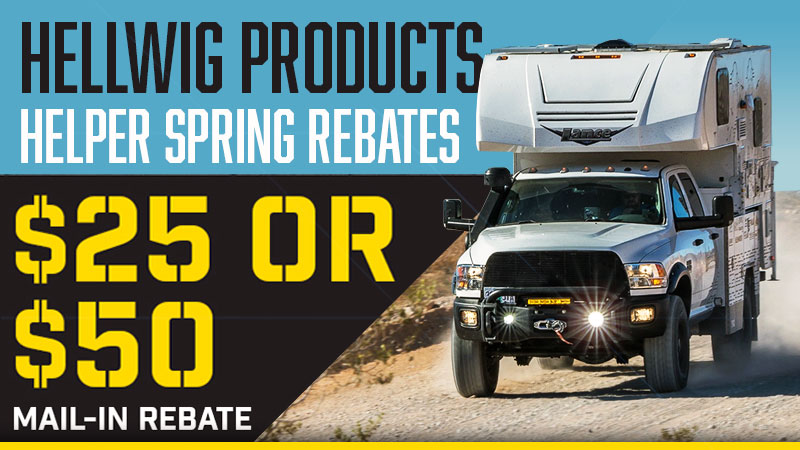 Through the end of May, Hellwig Products is offering a $25 (for helper springs between $200 and $299) or $50 (for helper springs above $400) mail-in rebate. The rebate is available only to retail customers in the United States and Canada, on qualifying Hellwig Products through authorized Hellwig dealers only. All claims must be postmarked on or before 30 days from the date of purchase.
Last September interviewed Mike Hallmark, Marketing and International Sales Manager for Hellwig Products about the pros and cons of helper springs in a truck camper application. If you're considering an aftermarket suspension upgrade, Mike's interview is a must-read.
Click here to request more information about Hellwig helper springs. For more information on the Hellwig helper spring rebate program, visit hellwigproducts.com.