Keith Donkin, General Manager for Northern Lite, has officially accepted the Triple-Dog Dare to go truck camping. Here's what he'll be doing, and the exact rig.
Keith stated, "I will be camping off-grid above Summerland in the Okanagan Valley, British Columbia in mid-August. For my truck camping experience, I will be going into one of the small lakes up there."
Kieth continued, "Access is challenging and will probably require a chain saw to clear the road in. I might be taking a couple of quads to explore the area. This is definitely truck camper country!"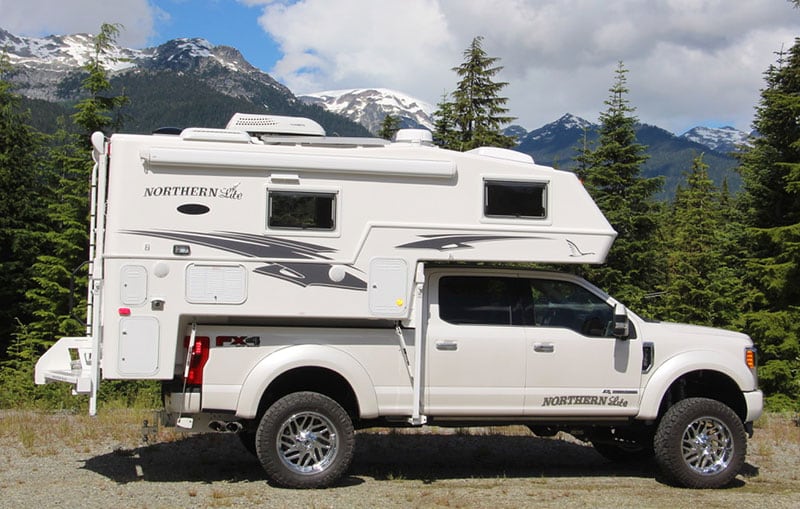 Keith will be taking a 2020 Northern Lite 8-11EX Limited Edition wet bath on a Ford F-350.
Congratulations Keith! You are the second industry leader to accept the truck camping dare. We will hold you to it, and look forward to hearing about what you learn about Northern Lite products on your adventure. Have fun!
Industry Leaders: How To Accept The Dare
Any Industry Leader who wants to accept the dare needs to email Truck Camper Magazine with their, "dare accepted" announcement.
With your announcement, please include the dates you plan to go truck camping, and the truck and camper you plan to take out.  We will publish your acceptance message in Truck Camper Magazine.
For more information, click here; Truck Camper Manufacturer Triple-Dog Truck Camping Dare.