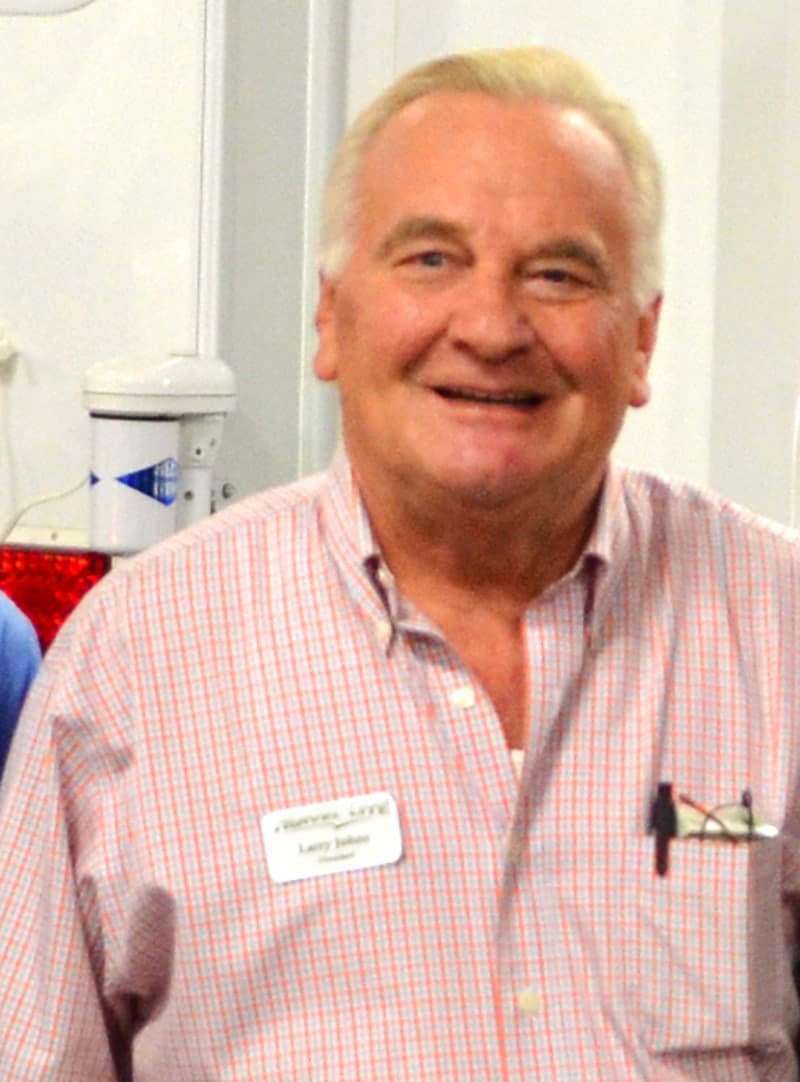 Larry P. Johns, 73, of New Paris, Indiana passed away Wednesday, September 6, 2017.
Johns is survived by his wife, Linda; children, Larry Paul (Anne) Johns Jr., Cincinnati, Ohio, Teresa (Mark) Eads, Plymouth, Dustin (Lindsey) Johns, Goshen, Keith (Tara) Troyer, Nappanee, Tami Vance;  eleven grandchildren;  three great-grandchildren; brothers, Casey (Judy) Johns, Cowansville, Pennsylvania and Danny (Joann) Johns, Fenelton, Pennsylvania.  He was preceded in death by his parents; and a grandson.
Johns was born January 31, 1944, in Pittsburgh, Pennsylvania to Ray and Mary (Bowser) Johns.  He later moved to Nappanee, Indiana, and worked at Liberty Homes, Fairmont Homes, Holly Park and Tiara Motor Coach, before purchasing Travel Lite in New Paris, Indiana.
For Larry John's obituary, click here.
Troubleshooter and Entrepreneur
Larry's interest in manufacturing started at a very young age.  "From about age ten I was amazed that mobile home manufacturers could build one home every hour and ship it down the highway," he told Truck Camper Magazine during a February, 2008 interview.
Years later, Larry followed up on his interest and went to work for Boise Cascade Manufactured Homes in the late 1960's.  He was then transferred to Elkhart, Indiana in 1971.  "You really can't be in the mobile home manufacturing industry without being aware of the RV industry" Larry explained.  It was with his manufactured home experience that Larry made the move to RVs.
"I started my own van conversion company and then was a Vice President with Tiara Motor Coach until the owner sold the company.  Along the way, I got the reputation of being a troubleshooter.  Companies would bring me in for 90 to 120 days to solve marketing or product problems."
It was in this capacity as a respected troubleshooter that Larry came to work for Travel Lite in 2000.  "I told them the product was wrong, the price was wrong, and they needed to completely change to attract more dealers."
Larry added, "They were literally less than thirty days from shutting down when I came in."  When Larry contacted Travel Lite's dealers, he received feedback that would set Travel Lite on the high-value, highly-competitive path the company is known for today.
"What they really wanted was something they could retail for $5,995 and make $1,000.  After talking with our vendors, we found that we could do that.  I used my own money and took the campers around to the dealers, got more orders, and sold the demos."
After righting the ship, Larry bought Travel Lite Campers from the original owners.
No-Nonsense Businessman
Larry had a very straight-forward, no-nonsense approach to RV manufacturing.  As he explained to Truck Camper Magazine, "There are three key ingredients to being successful; sales, production, and purchasing.  If you have good personnel in sales management, production, and purchasing, 90-percent of your problems are solved.  It's real simple."
Larry enjoyed maintaining an approachable management style at Travel Lite.  "We're a small company and I keep the communication very open.  When I walk the production line it's, "Hello Larry" and, "Good morning, Larry."  I like it that way."
In describing his day-to-day activities at Travel Lite, Larry said, "I also work on new products, and oversee operations in the shop.  Everything that goes on here goes through my desk.  I believe that too many managers filter you from what's really going on."  There was never a doubt that Larry had fun running Travel Lite.
On a personal note, Larry was a huge supporter of Truck Camper Magazine from the very beginning.  He became a sponsor just thirteen days after launching the magazine and would call me on an almost weekly basis about something I needed to know about the industry.  When the recession began towards the end of 2008, our conversations intensified.  He really cared that I understood what was going on inside the RV industry, and offered invaluable feedback on what we were doing.
Larry was also full of life.  When we talked he would say, "Well hello Gordy!"  Nobody but my grandfather called me Gordy, but I was more than happy to have Larry use the name.  He also had a fun sense of humor, and a positive way about him.  Larry will be greatly missed.
Larry's son, Dustin, is the current President of Travel Lite RV.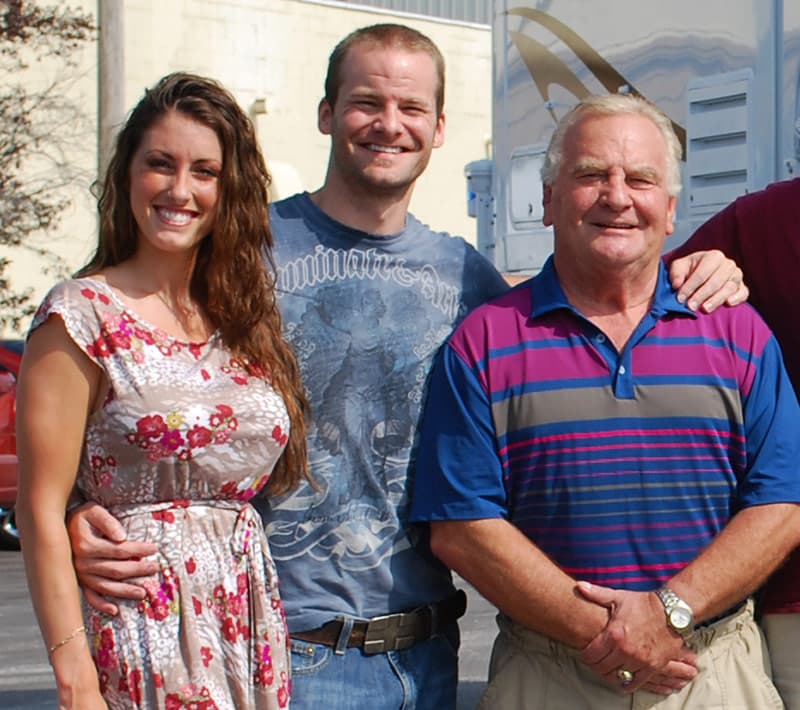 Above: Lindsey Johns, Dustin Johns, and Larry Johns