Riley Mitchell, Organizer of the Boothbay Craft Brewery Truck Camper Rally, has sent us information about his 2nd annual event.  Come join in the fun.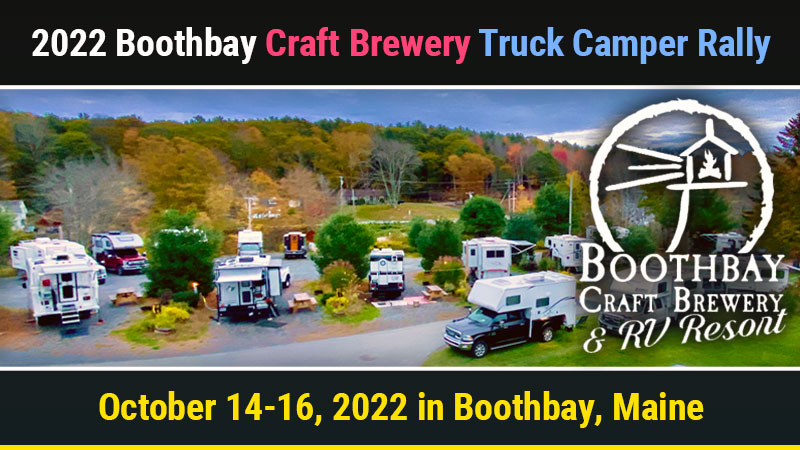 2022 Boothbay Craft Brewery Truck Camper Rally
Boothbay Craft Brewery, 301 Adams Pond Road, Boothbay, Maine 04537
October 14 – 16, 2022
Cost: $150 for the first person, $50 additional person
Cost includes: Two nights of dry camping, Brew With Us, Brewery Tour, Smoked BBQ Platter, Q&A Seminar, T-shirt or hat, sticker, water, dump station
Full-Hookups: $50 for weekend
Nearby Attractions: Boothbay Harbor, Maine Botanical Gardens, Maine Maritime Museum
Organizer: Riley Mitchell – 207-633-3411 Ext 2
Last year Riley Mitchell from the Boothbay Craft Brewery Truck Camper Rally kicked off the world's first and only campground and brewery truck camper rally in Boothbay, Maine. Needless to say, it was a big hit.
For 2022, Riley has upped the ante with more available capacity and a good number of dry camping sites at a lower cost.
We met up with Riley this past month and he was very excited about hosting the rally again. Riley is, after all, a Cirrus camper owner who can't wait for the opportunity to go truck camping. How can you not admire a fellow truck camper with his own brewery and campground? Oh, and the beer and pizza were outstanding.
Here is Riley's report on this year's rally: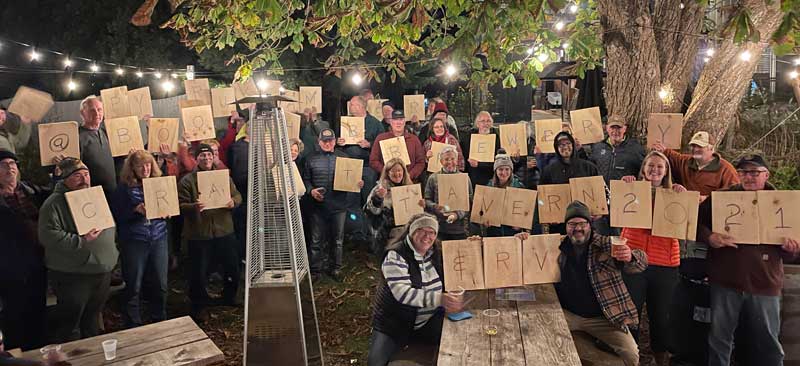 "The second annual Boothbay Craft Brewery Truck Camper Rally will be held from October 14-16, 2022 at the Boothbay Craft Brewery in Boothbay, Maine.
To sign up for our rally, please call us at 207-633-3411 Ext 2.
The price includes two nights of dry camping, a brewery tour, a smoked BBQ platter, Q&A seminar, rig walkthroughs, a 'Brew With Us' experience, a T-shirt or hat, sticker, fresh water, and a dump station.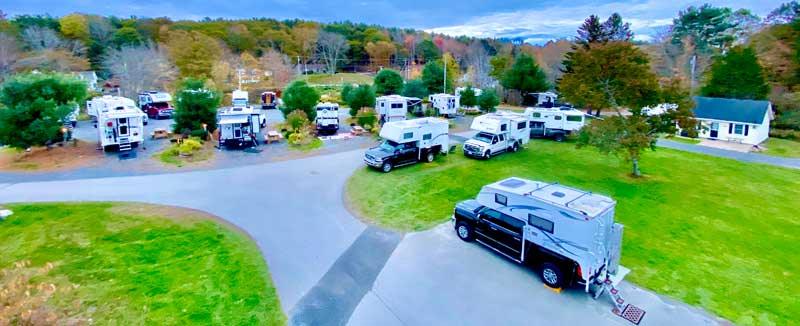 Our first truck camper rally was last year with twenty-five rigs in attendance. Attendees represented nine states: Maine, New Hampshire, Vermont, Massachusetts, Rhode Island, Connecticut, New York, Texas, and Washington State. The weather was spectacular for a late fall weekend.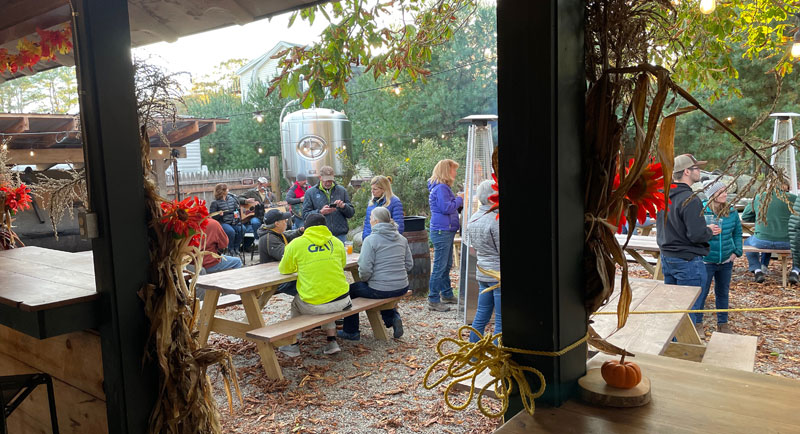 Truck camper owners were free to explore the area Saturday morning having received a packet that suggested local businesses to check out as well as local hiking trails and scenic drives.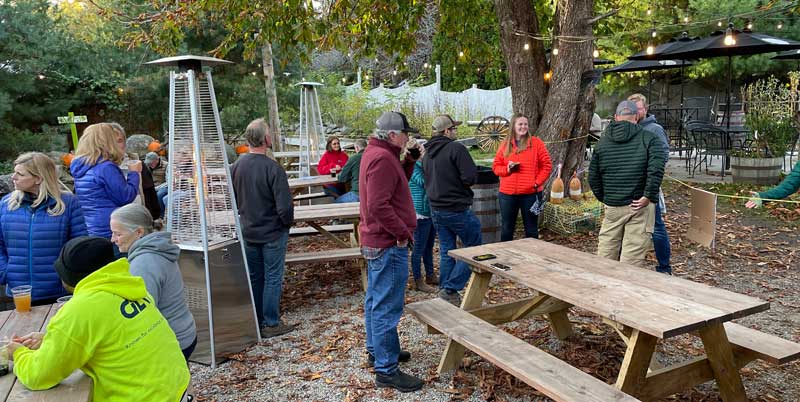 We also had rig walkthroughs. The walkthroughs were enlightening due to the twelve truck camper brands represented, plus one homebuilt custom rig. Owners showed off various mods they had done and inspired storage hacks and packing tips.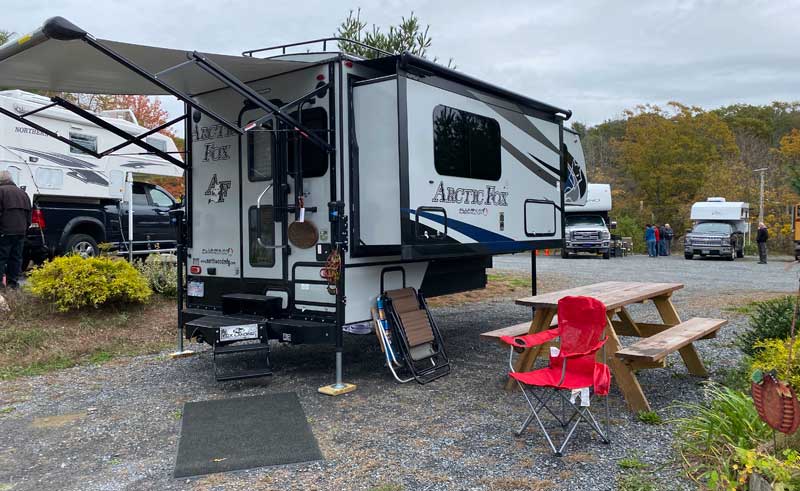 Brett gave brewery tours. Cody, Win, Lori, and Tancy prepared to serve a wonderful smoked BBQ platter. I had a post-dinner seminar on trip planning with a make-your-own s'mores buffet available.
We are very excited about this year's rally. We have the capacity to double the size of the rally with up to fifty rigs. Something new we are doing for 2022 is letting participants participate in a 'Brew with Us' experience. Participants will get to assist and learn from our brew team.
To sign up for our rally, please call me at 207-633-3411 Ext 2. More information can be found in our Boothbay Truck Camper Rally Flier and on our events page on Facebook. We hope to see you there!" – Riley Mitchell