For Behind the Shot Part 5, we are featuring photos and stories from Moab, Utah, Wahweep, Arizona, Owyhee River Road, Oregon, Lake Placid, New York and many more! Click here to participate in the 2020 Truck Camper Magazine Calendar Contest.
Bill Bergstrom
Moab, Utah
1957 Chevy 3800
1958 Alaskan 8' non cab over
Camera Used – Phone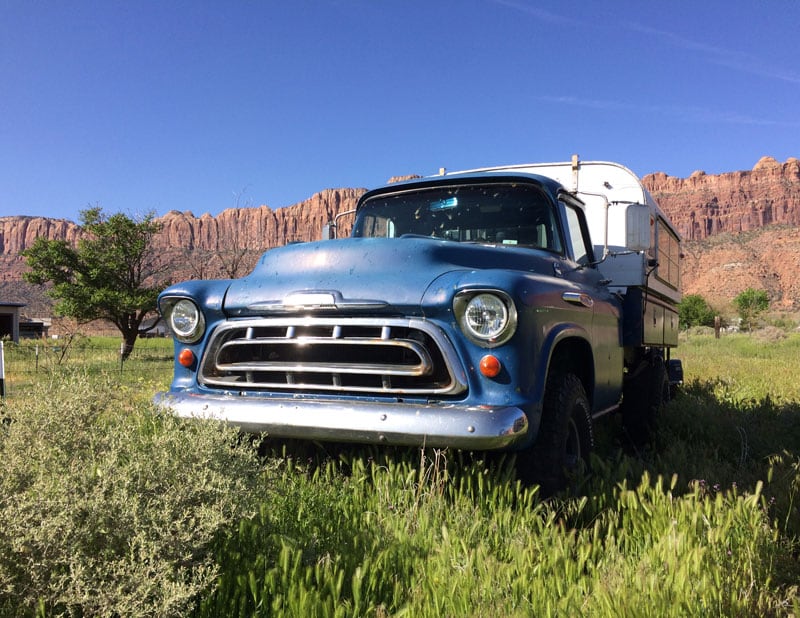 It was a beautiful spring in Moab, Utah, with all the snow and rain we'd had. I really liked the contrast of the tall grass with the red rocks in the background.
Cindy Wallis
Outside Wahweep, Arizona
2002 Ford F250
2018 Lance 650
Camera Used – iPhone 7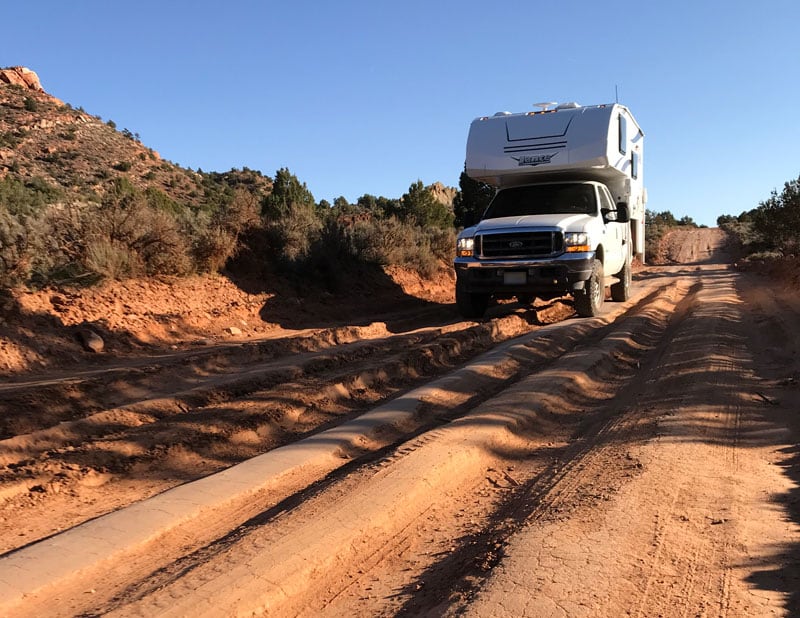 We wanted to access a slot canyon we had heard about, so we ignored the signs warning of flash floods and an impassable road if it rained. We thought sunny thoughts the whole way!
Pamela Foster
Owyhee River Road, Oregon
2017 Ford F350
2017 Arctic Fox 1150
Camera Used – iPhone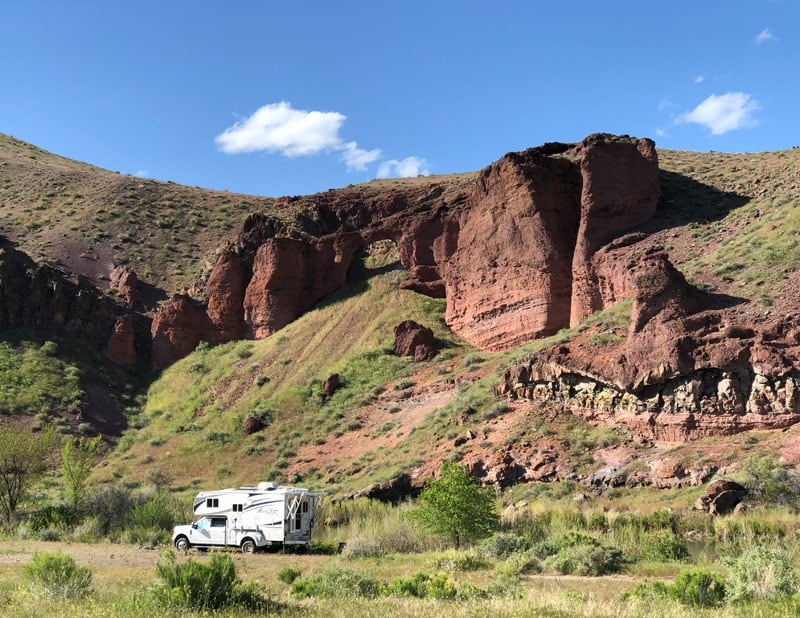 We spent a few nights camping on the Owyhee River Road in Oregon during the Spring this year. We were excited about seeing some of the areas we had seen before in late fall. There was so much color this Spring. This camp was one of our favorites because we got to spend hours watching a beautiful golden eagle across the river.
Emma Smith
Lake Placid, New York
2019 GMC 3500
2019 Northern Lite 10-2EX
Camera Used – iPhone
We are taking the time to get away as often as possible and see what we can find. Adventure Journey!
Randy Pike
Panguitch, Utah
2011 Ram 3500
2018 Arctic Fox 811
Camera Used – Phone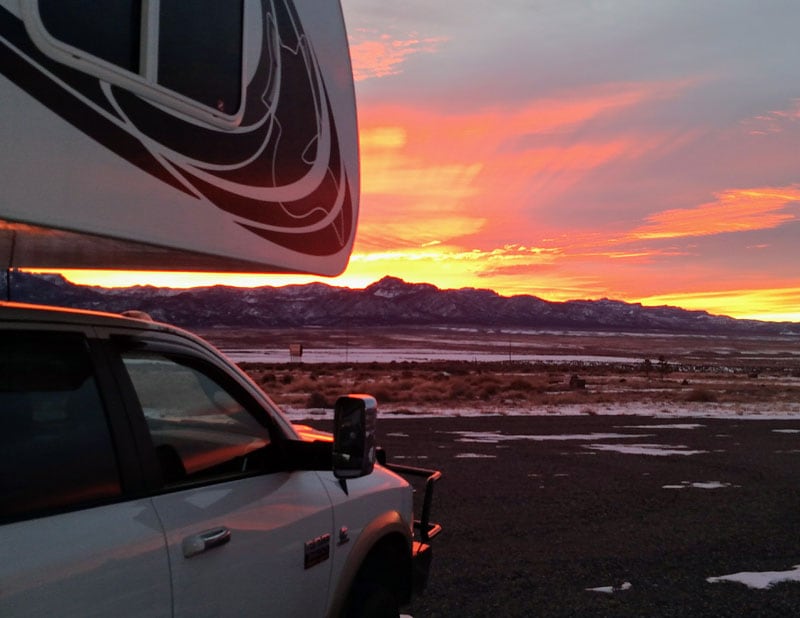 It was 19 Degrees in Panguitch, Utah.
Rosemary and Irwyn Doherty
Eromanga, Queensland, Australia
2007 VW Transporter
2015 Lance 825
Camera Used – iPhone 6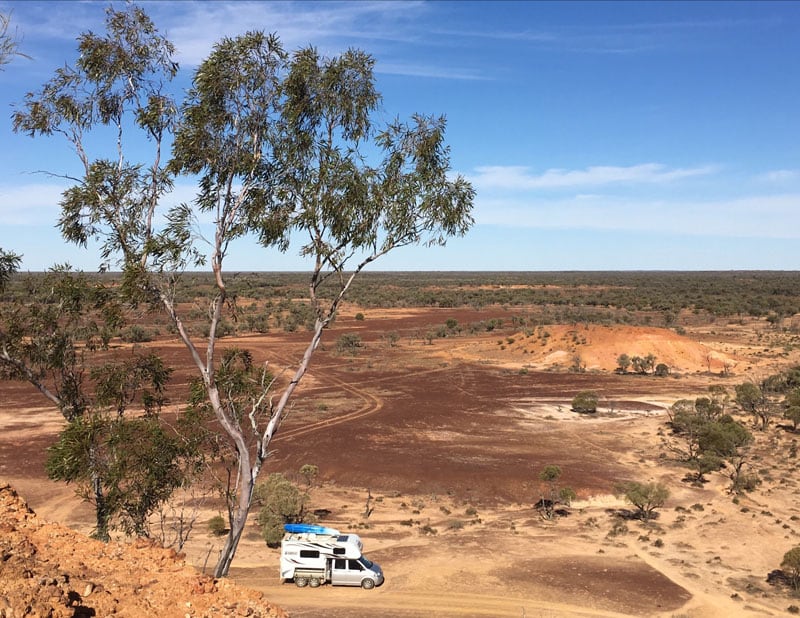 We were traveling throughout western Queensland which is dry and arid country. There is camping just about anywhere out there.
Nuno Vieira
Topsail Beach, North Carolina
2014 Toyota Tundra
2017 Adventurer 80RB
Camera Used – Galaxy S9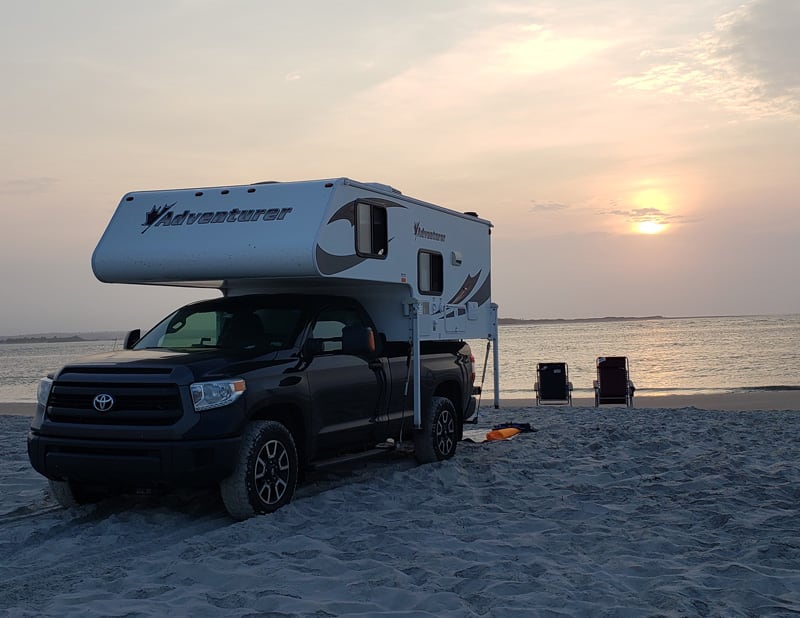 My wife and I just moved to North Carolina. We went on a weekend trip to the shore and found Topsail Beach, so we stayed the night there. The photo was a sunrise shot; a spur of the moment type of thing.
Rainer Mueller
River Mountain RV Park, Idanho, Oregon
2015 Ford F-350
2017 Host Mammoth
Camera Used – Fujifilm XT-H1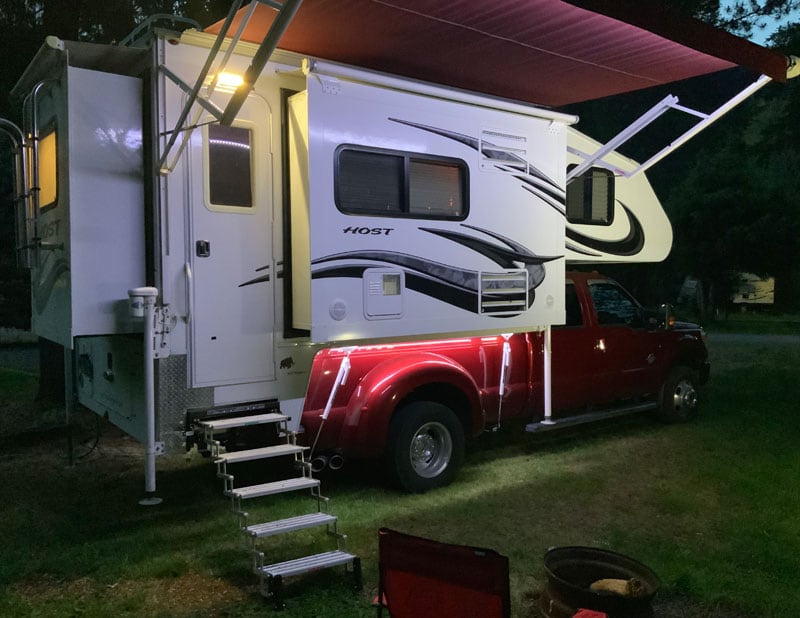 I've always wanted to get a formal shot of my Mobile Man Cave. The scenery at the Mountain River RV Park in Idanho, Oregon gave me the impetus to pull it off.
Keith Lavallee
Gaspé, Quebec
2017 Chevy 2500
2011 Lance 850
Camera Used – iPhone 8 Plus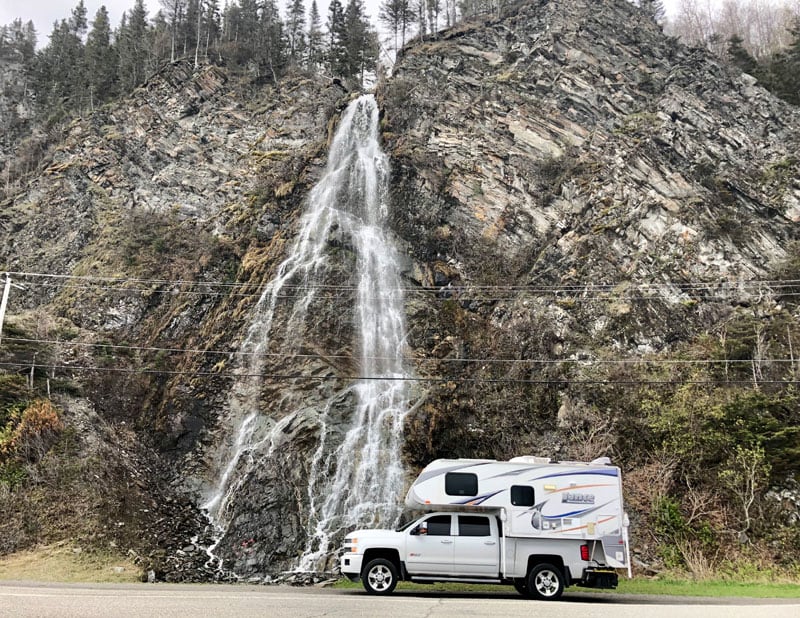 I traveled by this waterfall in the winter while I was snowmobiling. I wanted to get a picture of it in the spring. On our week vacation camping around Gaspé we made a stop to take a photo along our journey. It is on the north shore of Highway 132 alongside the gulf of the St Lawrence. Beautiful peaceful travels.
Gary Usher
Cape Lookout, North Carolina
2017 Ford F350
2015 Lance 1172
Camera Used – DJI Phantom 4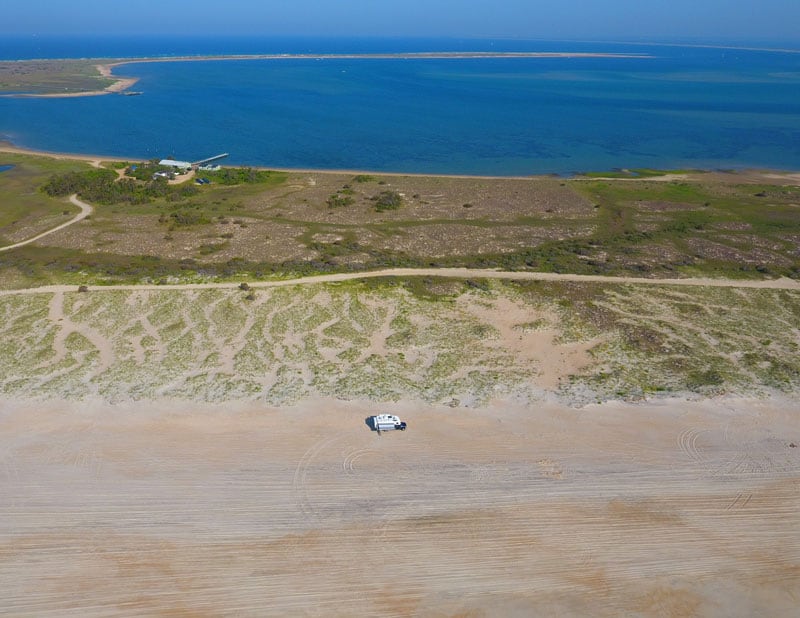 I spent nine days at Cape Lookout National Seashore. Even during Memorial weekend, there was little traffic.
Andy Schauer
Little Colorado River near Petrified Forest National Park, Arizona
2007 Ram 2500
2018 Northstar 650SC
Camera Used – Samsung Galaxy S7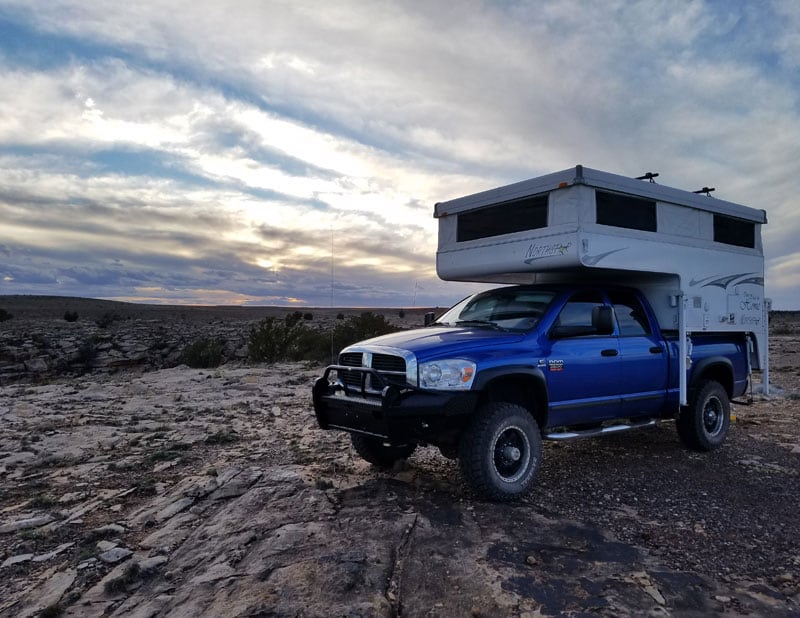 We wanted to see the Petrified Forest but we are not fans of civilized campgrounds. We took off on dirt roads to find a nice primitive spot outside the park. This location on the banks of the Little Colorado River was perfect. We had it to ourselves and that evening's sunset was amazing.
Click here to see all of the photos entered so far in the 2020 TCM Calendar Contest. Enter your truck camper photos today!