For Behind the Shot Part 2, we are featuring photos and stories from Mustang Island, Santa Elena Canyon, Trona Pinnacles, Diablo Dam, and many more!  Click here to participate in the 2020 Truck Camper Magazine Calendar Contest and be considered for a Behind the Shot feature.
Gaston Belanger
Pony Springs, Nevada
2017 Ram 3500
2017 Northern Lite 9-6 Q SE
Camera Used – iPhone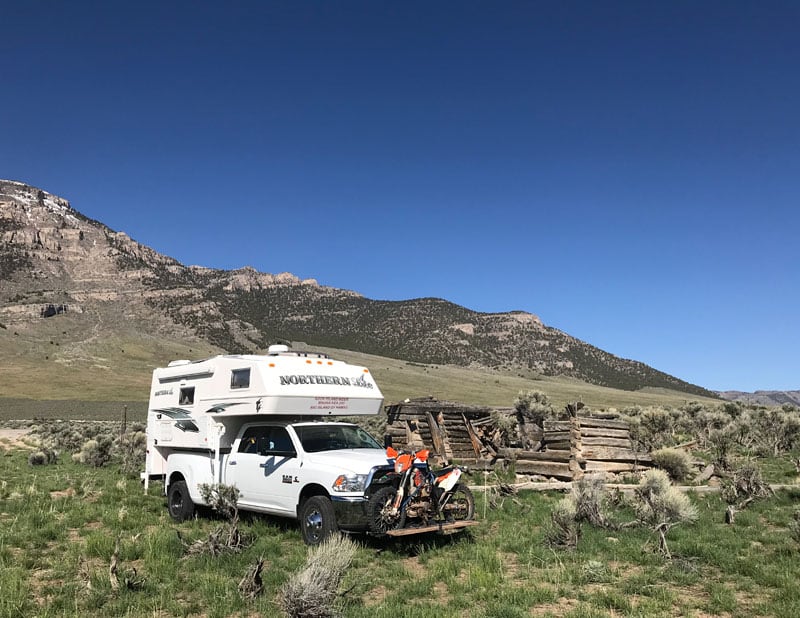 Four wheel drive off-road exploring in Nevada's Great Basin Desert I came across this big timbered log cabin.
Bryan Burgess
Big Bend National Park, Texas
2018 Ford F-150
2018 Capri Cowboy XL
Camera Used – Fuji XT2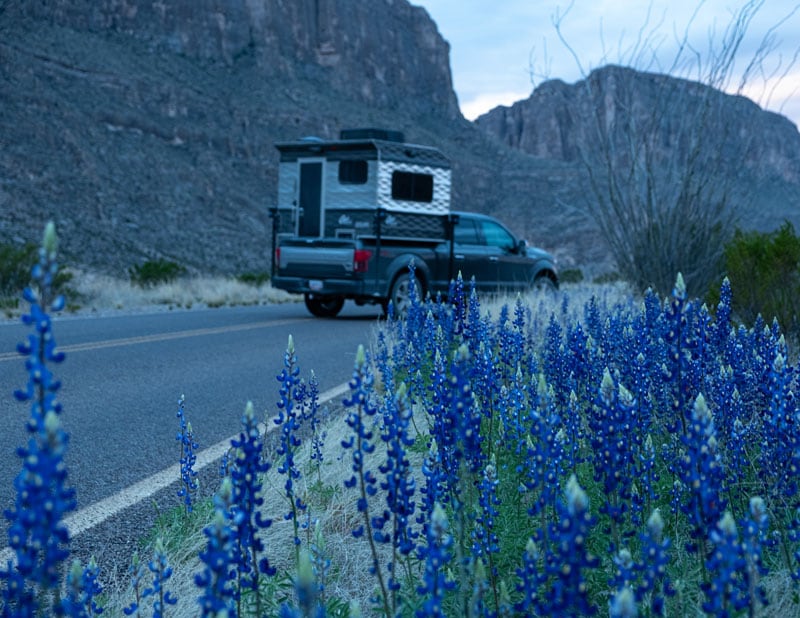 In February 2019 I toured miles and miles of Texas including Big Bend National Park where the Chisos Blue Bonnets were in spectacular bloom. This photo was taken at sunrise on the way to Santa Elena Canyon.
Winn Adams
Trona Pinnacles, Trona, California
2019 Ford F550
2014 Lance 1052
Camera Used – iPhone 6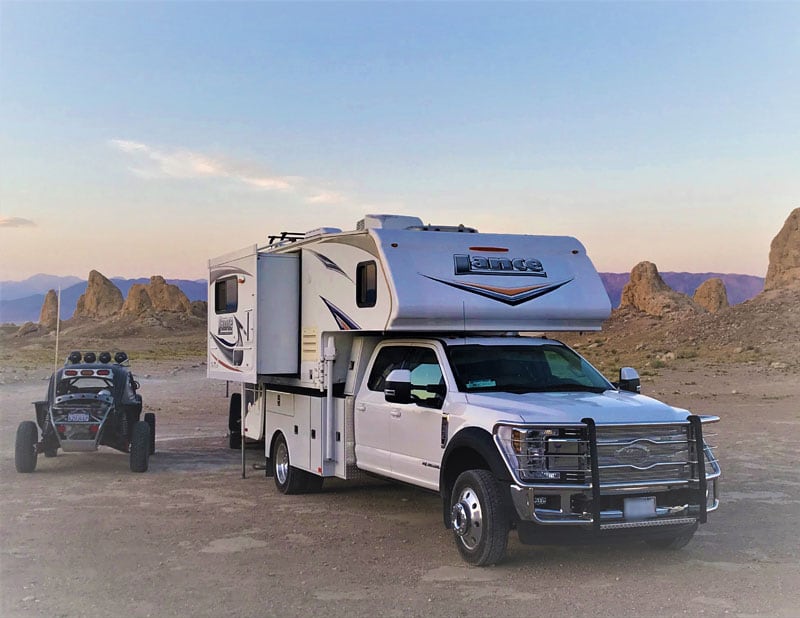 Just a spare of the moment trip. Trona is only a couple hours away from our house. This was our second trip with this truck. What a joy to drive. We are 2000 pounds under weight. No airbags, no trussed hitch, no Rancho 9000s. Plenty of torque, but more important, lots of stopping power.
Jeff Wallin
Mustang Island, Texas
2013 Ford F350
2013 Lance 1050s
Camera Used – iPhone 7s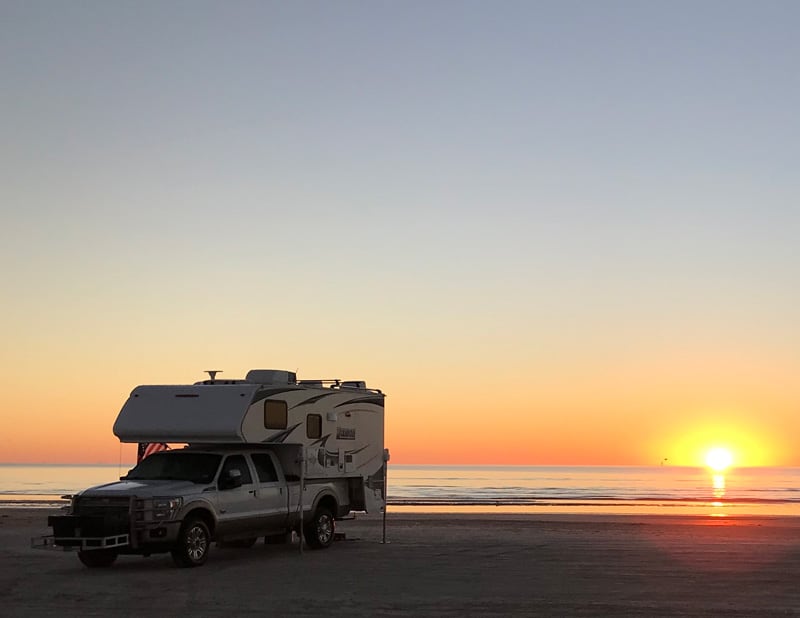 We were camping at Port Aransas RV Park on New Years for our anniversary with our camping friends. We decided to go camp on the beach our last night there. I woke up early to take pictures.
Ed and Connie Spertzel
Sanford, Virginia
2018 Ford F250
2009 Lance 835
Camera Used – iPhone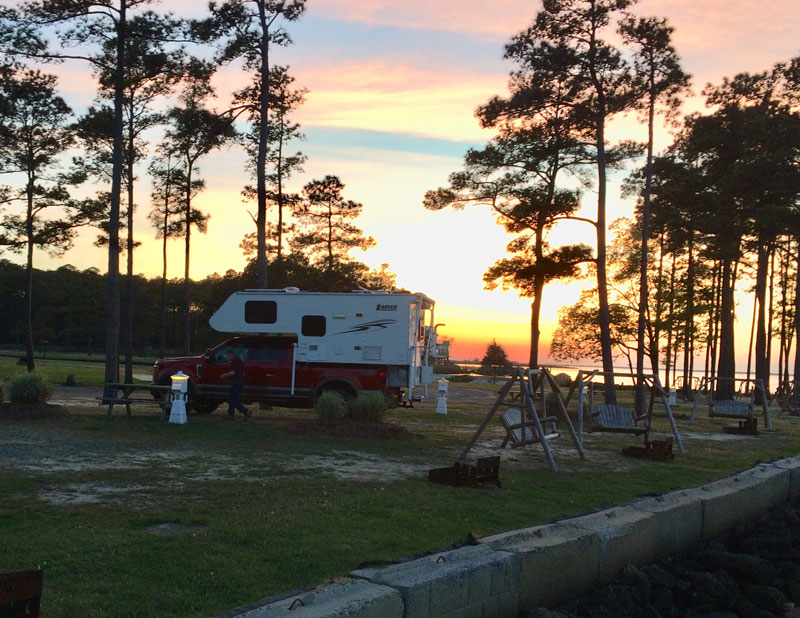 Sunset after a beautiful day by Pocomoke Sound near small town of Saxis, Virginia.
Heather Ferrie
Sierra Nevada Mountains, California
2015 Chevrolet Silverado
1995 Shadow Cruiser
Camera Used – Phone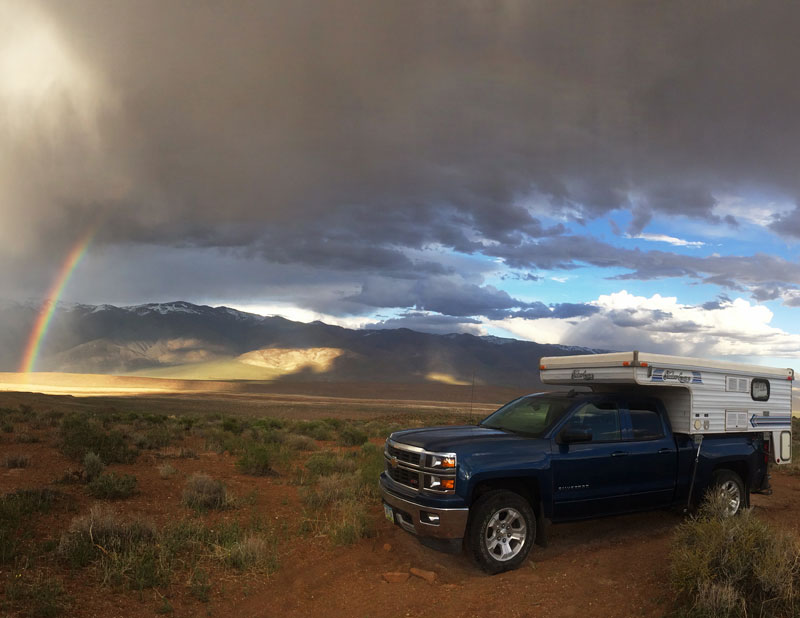 We were camping in the one of our favorite locations in the Sierra Nevada Mountains with a great view into the White Mountains on the border of California and Nevada.  Suddenly, a thunderstorm rolled in with violent winds.  We hustled to get the camper popped down, which is not an easy task when it's windy!
Then we huddled inside to ride out the storm.  Suddenly, the winds, rain and thunder stopped.  We looked out the camper's window to discover the most beautiful sight – a double full rainbow panorama in front of the White Mountains.  We realized the lesson here: you have to ride out the storm if you want the rainbow!
Jordan Pawley
Diablo Dam, North Cascades National Park, Washington
2004 Chevy 2500
2009 Outfitter Apex 8
Camera Used – Blackberry Key One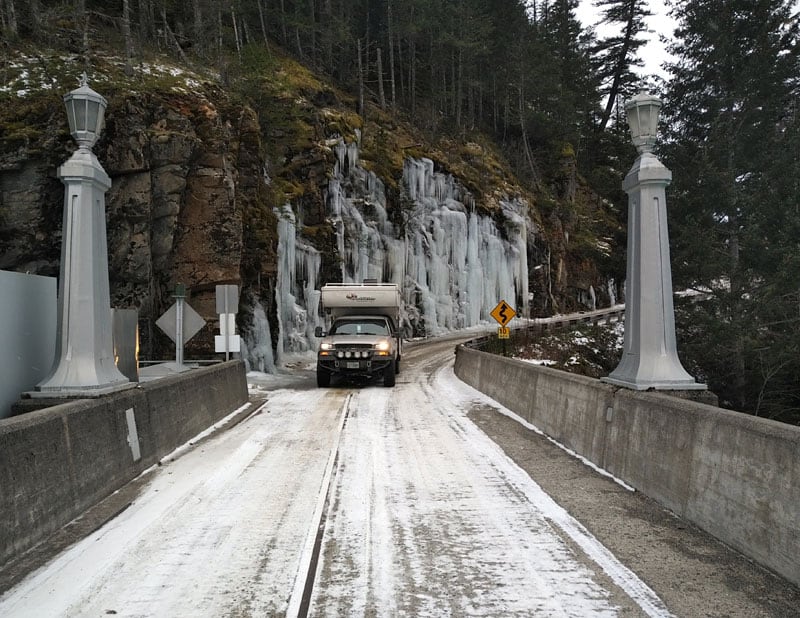 I was headed up for two weeks of remote medical training and recertification in the Northern Cascades. I had to drive across this dam to get to the destination.
Sarah Lynch
Sand Flats, Moab, Utah
2015 Ford F350
2015 Eagle Cap 960
Camera Used – Samsung phone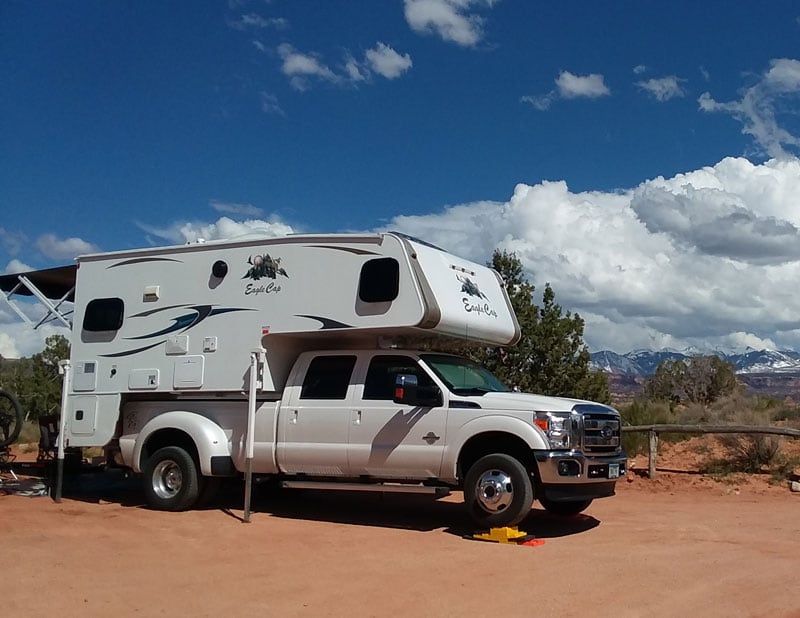 One of our favorite places is Moab, Utah and the La Sal Mountains.
Joy Bertman
Valley of Fire State Park, Nevada
1999 Ford F-250
1996 Northland
Camera Used – iPhone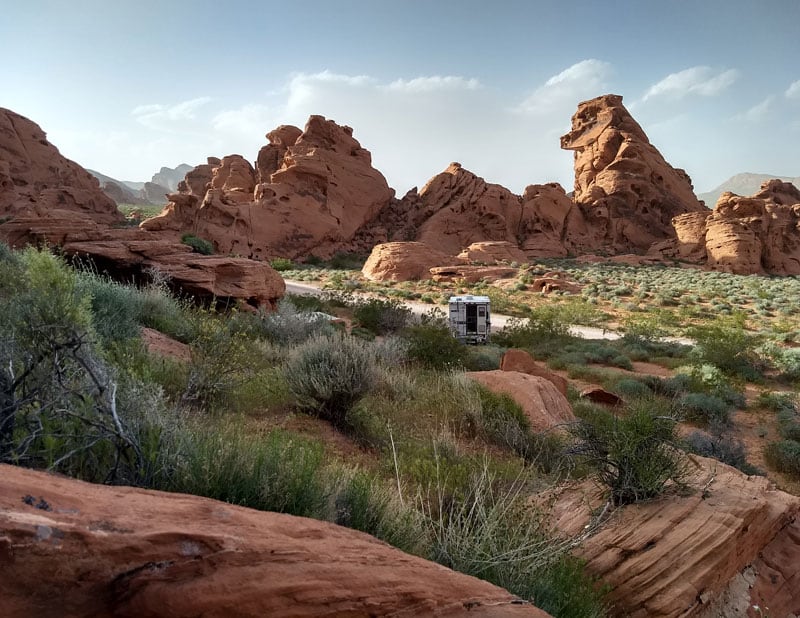 Valley of Fire State Park Nevada is a wonderful place to stay. The rock formations surround you and the beauty of the desert is all around.
Click here to see all of the photos entered so far in the 2020 TCM Calendar Contest.  Enter your truck camper photos today!