For Behind the Shot Part 3, we are featuring photos and stories from Escalante in Utah, Tonsina River in Alaska, Long Key in Florida, North Padre Island in Texas, Santa Rosa Lake State Park in New Mexico, and many more!
Click here to participate in the 2019 Truck Camper Magazine Calendar Contest and be considered for a Behind the Shot feature.
Paul Kellagher
Coney Island, County Sligo, Ireland
2008 Landrover Defender 130
2009 Ranger Camper
Camera Used – iPhone 5 SE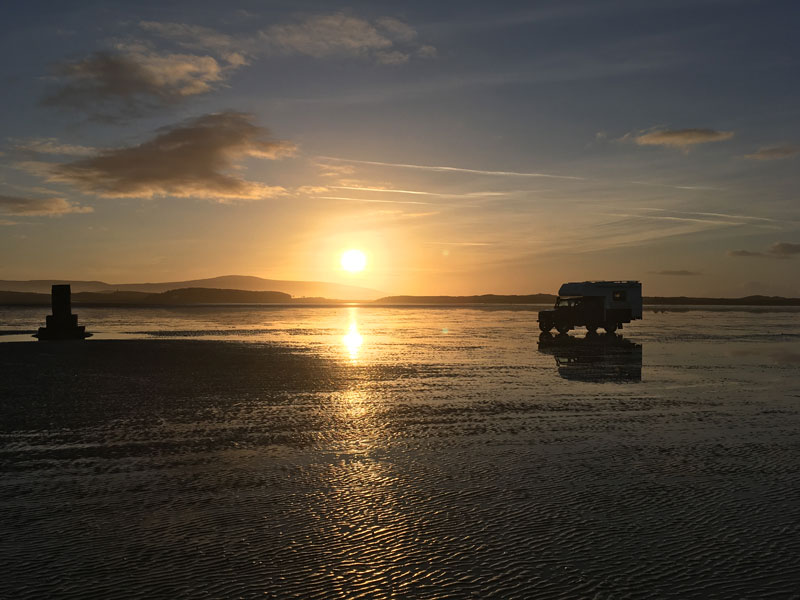 This is a stunning corner on the west of Ireland and an unusually calm day in January. We overnighted on the island beside the sea. You can only get off at low tide and there's a wonderful feeling of isolation.
Kim and Lori Oliver
Yosemite National Park, California
2015 GMC 3500 HD
2013 Adventure 86 SBS
Camera Used – iPhone 8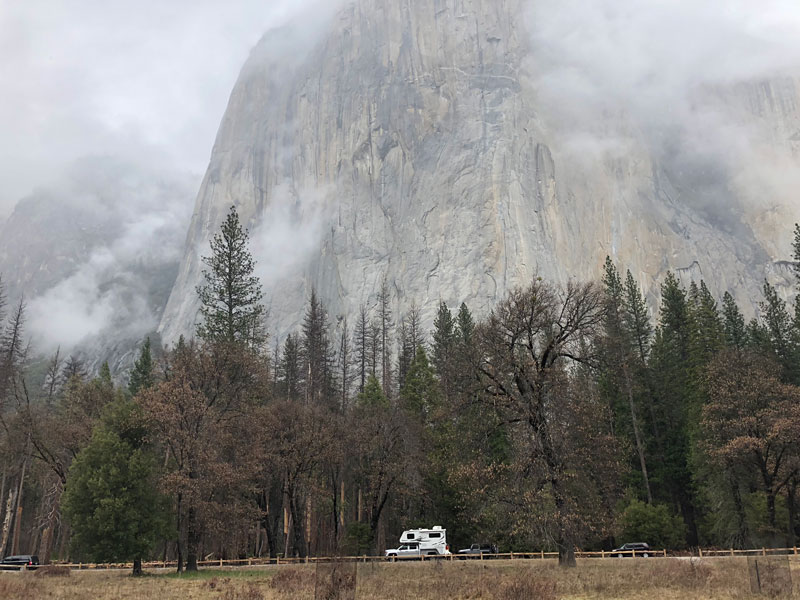 This is the iconic El Capitan in Yosemite National Park. It was taken on the way out of park as we were evacuated due to an impending storm on April 6, 2018. Our family tradition is to stop for a photo from this meadow.
Marjorie Geiser
Mark Twain National Forest, Missouri
1996 Ford F250
2019 Northstar 850SC
Camera Used – Samsung S9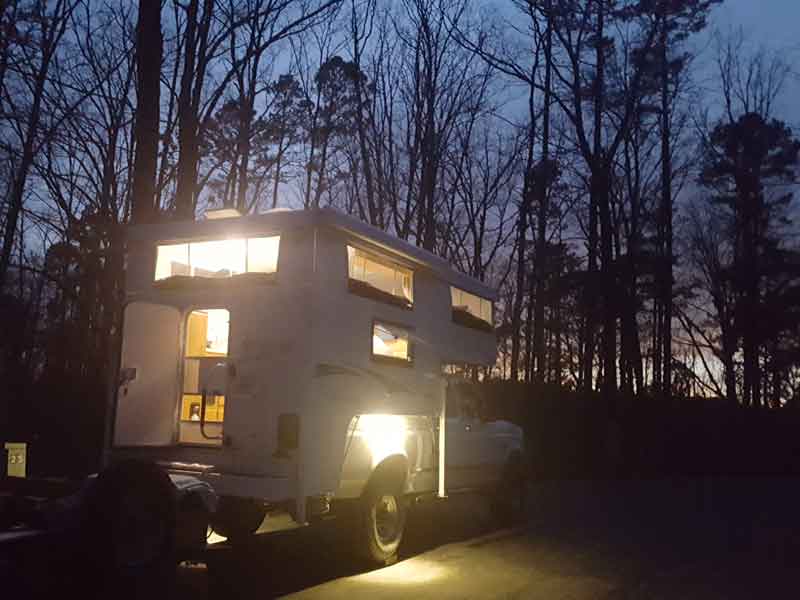 This was our maiden voyage after picking up our camper from the factory in Iowa. This campground had no one and was extremely quiet! Our first trip was 4,000 miles and included our two big dogs.
Susan Boettger and Jonathan Harris
Assateague Island National Seashore, Maryland
2006 Chevy Silverado 3500
2006 Lance 1191
Camera Used – iPhone 7 Plus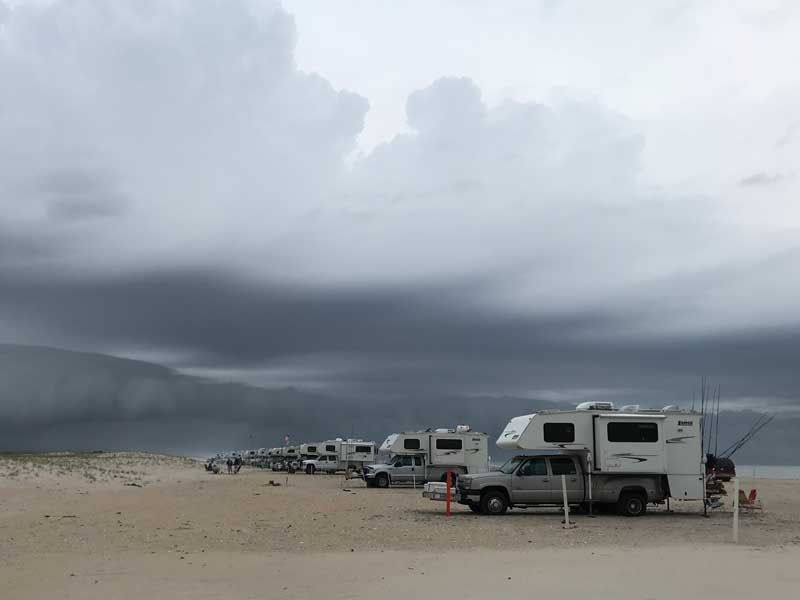 This picture was taken on Sunday, May 27, 2018. A storm was approaching and several truck campers converged on the Bullpen. We were on the OSV (Over Sand Vehicle) Zone at Assateague to get the safety of the dune instead of being at the water's edge. Our truck camper is the one on the foreground. It was neat to see the line of truck campers huddled together. There were nearly forty campers in the row all together.
David Franklin
Santa Rosa Lake State Park, New Mexico
2017 GMC Sierra 1500
2018 Four Wheel Camper Hawk
Camera Used – Canon SX730
We were planning on heading to Mills Canyon, New Mexico when we saw a storm on the horizon. Checking the forecast we decided to divert south of the storm to Santa Rosa, New Mexico. We ate dinner in town while the storm moved through. We arrived at the pictured location less than thirty minutes after the storm had moved on. The combination of being near sundown and the storm made the picture memorable.
Mike Brandl
Fiesta Key RV Park, Long Key, Florida
2014 Ford F-250
2013 Lance 865
Camera Used – iPhone 6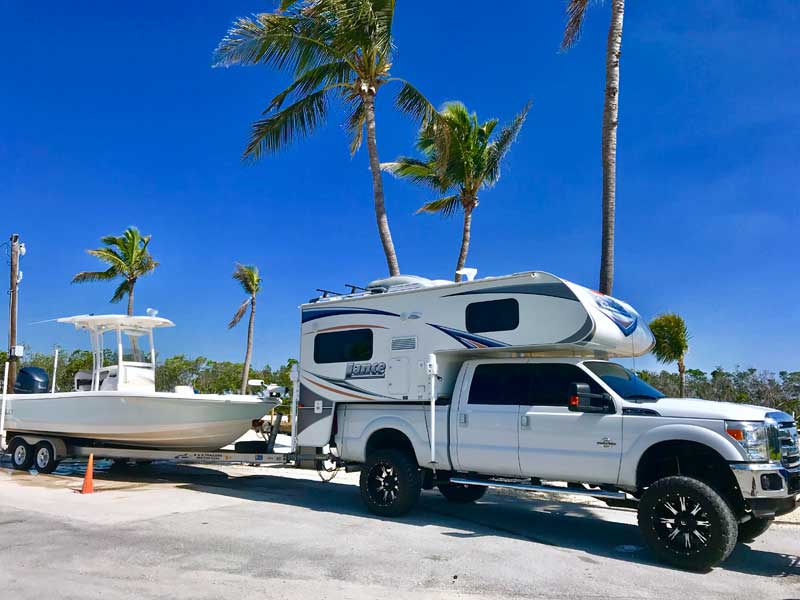 Neal Krantz