Fellow truck campers showcase an incredible assortment of stored items and functionality gained from fully utilizing their truck bed and wheel well storage space.  Looking for more exterior storage?  Oh well!  Oh well!
This week's Question of the Week was, "How do you use your wheel well space while truck camping?"
"I have two 6-volt batteries with a quick disconnect in my wheel well area. These give 230 extra amps of battery power. I also added a #2 cable from the truck batteries to the bed batteries to be able to charge while driving. I fused both ends and added a 200-amp solenoid that is switched when I turn on the lights. I added guide blocks in the truck bed to protect the batteries and help center the camper.
I did have four jack stands, but they got jammed when unloading the camper one time. I have to find a better way to secure them." – Tim Zeh, 2005 Chevrolet 3500, 2007 Arctic Fox 1150
"In my wheel well area I keep muddy and extra shoes, Cokes, bags of potatoes, onions, and fruit." – Kenneth Wright, 2005 RAM 2500, 2011 Travel Lite 890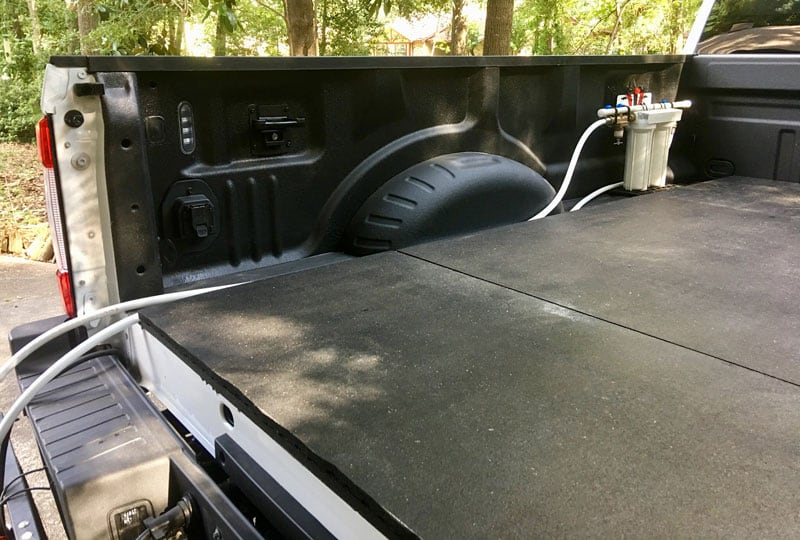 "We have a water regulator/filter set because we tired of unloading/loading the system each time we moved.
The criteria for this system was no (1) direct sunlight, (2) easy connecting to the water source and camper city connection, fresh fill, or water cans, (3) better security, (4) upright canisters, (5) easy removal of the canister/regulator for service or freeze prevention, and (6) installation location that freed up storage space.
The PVC tube on top of the canisters bracket is to help flexibly support the regulator. We travel on some rough roads.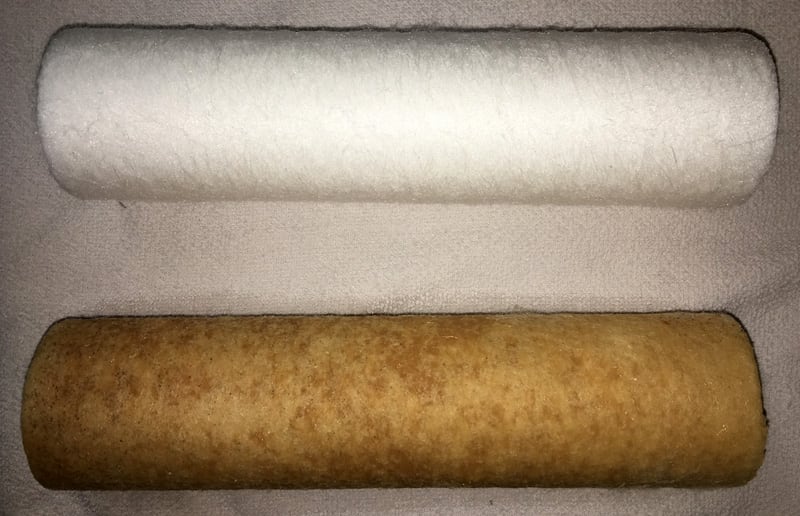 The first stage is 5-micron sediment. The second stage is KDF because we connect to water supplies in places with older water wells/pumping equipment and supply lines, and possibly questionable integrity.  We have seen all types of trash and interesting colors when we have flowed a water line to clear it out before we connect." – Bill and Kira Jones, 2017 Ford F-350, 2018 Northern Lite 9-6Q SE
"We have 5-gallons of extra fresh water when we dry camp for more than three days. We also pack two screw jacks and a 2×4 to stabilize the front of camper when it's off the truck." – Nancy Meiners, 2015 Ford F-350, 2016 Adventurer 116DS
"I put in two 6-volt batteries wired in series and then parallel to the two 12-volt batteries in the camper. The battery box is just above that wheel well so it was easy to drill a hole in the bottom of the battery box and run the cables up and to the existing batteries.
The 6-volts are very heavy, so it was nice to keep the weight down low. I put a 3/8-inch piece of plywood over the top of them and some foam above it. When the camper is lowered in place it holds the batteries firmly with no movement. That way they won't short out from the camper." – Frank and Lynn Niehus, 2007 Ford F-350, 2007 Arctic Fox 1150
"We store our fishing waders in the wheel well space." – David Warman, 2017 Ford F-350, 2012 Lance 850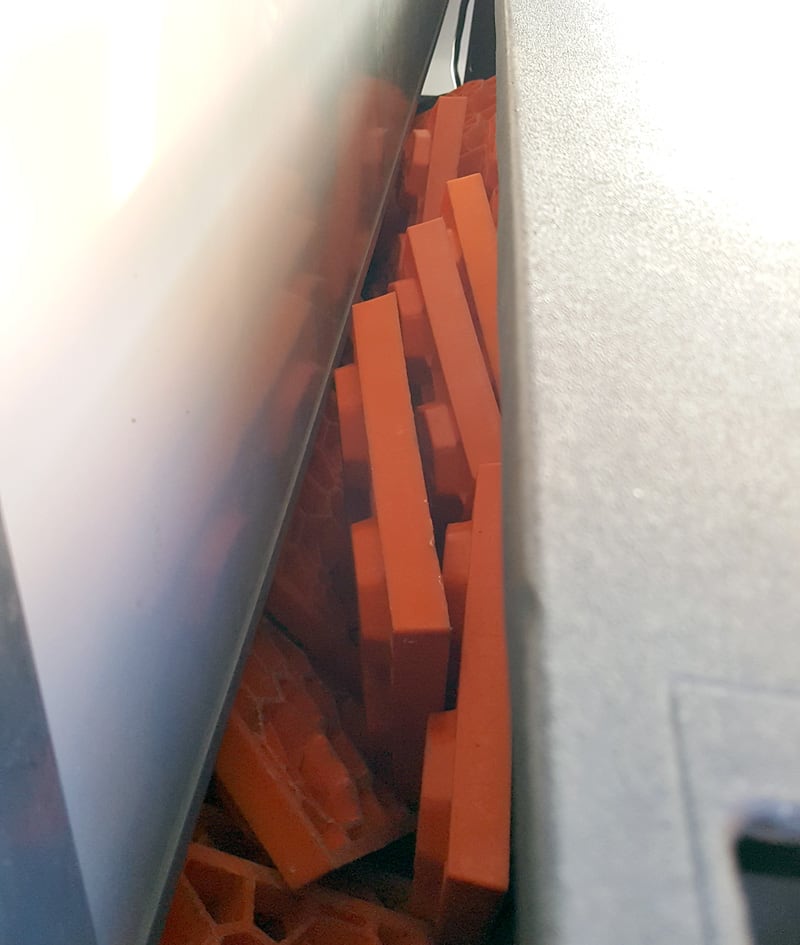 "Our camper sits high enough that we can reach into the wheel well area through the space between the bed rails and the camper's side. We drop our plastic leveling blocks in near the front. We slide our outside patio mat in over the wheel well area on one side and our door mat on the other." – Paul Neumann, 2013 RAM 3500, 2018 Cirrus 920
"We store two 25-foot water hoses on the driver's side and our ground mat rolled up on passenger's side. With our truck and camper combo, we have 5-inches of clearance above truck bed sides and the camper." – Gary Goyette, 2016 GMC 3500, 2011 Northern Lite 8-11 QC
"There are two 6-volt golf cart batteries, a 25-foot fresh water hose, inline water filter, 25-foot 30-amp extension cord, 30/50 and 30/15A adapters, and a 10-foot sewer extension circled on itself.
I also have two boxes; one with sewer connections, one with fresh water things like pressure reducer/gauge, flow meter, tees and back flow preventer. Pieces of 2x8s for leveling, a rubber mat for working outside, extra paper towel rolls, a bag of Walmart bags, cat food and litter.