Ten TCM readers head to the front of the class to share their truck camper toy stories.  One is perfect for all you stinky boondockers.  Two are stashed and geocached somewhere in the wilderness.  Another is a well-loved Buddy-L.
This week's Question of the Week was, "Do you have, or have you ever had a toy truck camper?"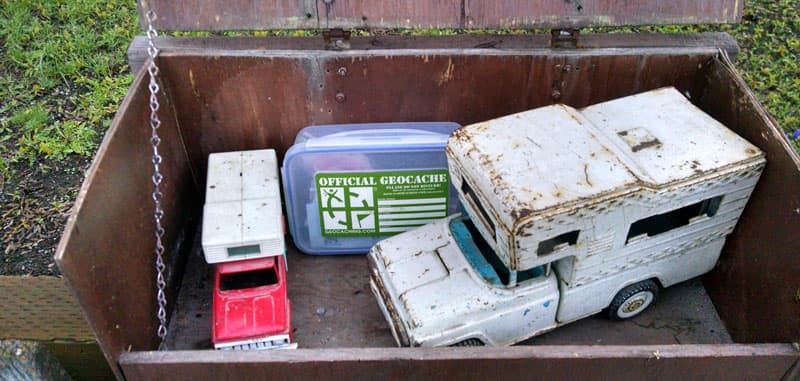 "I have three truck camper toys.  One is a matchbox sized 1972 Chevy C20 Cheyenne brand new in the original box.  That one sits on my display shelf.
The other two truck camper toys are outside in a box that I built for a geocache.  The box is locked and I have a geocache container sitting inside along with the two toys.  The lock code is available to cachers who read the page telling them how to get into it.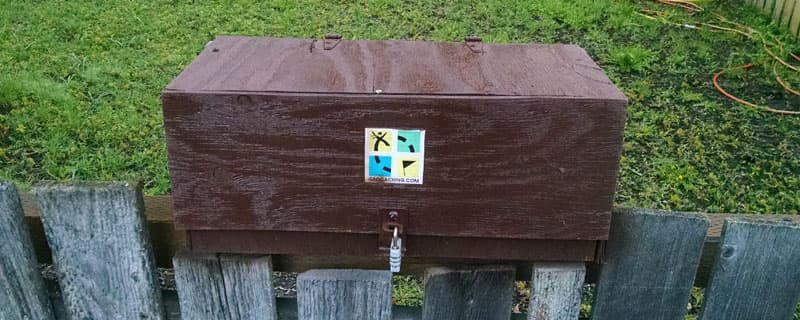 The toys are bolted down inside the box to insure they stay put.  Since I am known as "The TC Life" (The Truck Camper Life) it makes sense to have a cache that is truck camper related.  That is also my geocache name as well.  The cache code is: GC4QHPR
It took some searching to find the toys because there are not a lot of truck camper toys out there that I have found.  I do have one truck camper Christmas tree ornament as well." – Rich Bain, 2004 Dodge 3500, 2010 Adventurer 810
"Don't forget about the Avon green truck with wild country cologne and truck camper with talc powder.  It was my dad's and I have had it since the 70s." – Denise Barber, 2011chevy 2500, 2006 Lance 815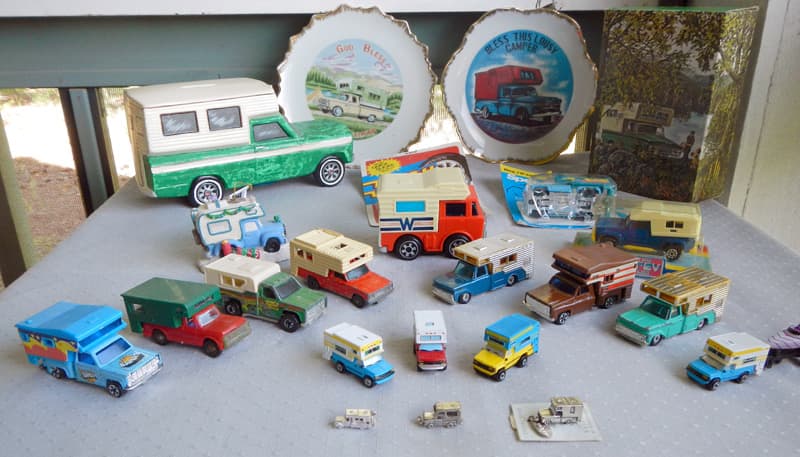 "Oh my!  I have several toy, jewelry, and other small truck campers.  They are packed away at home and I will try to dig them out and send you a photo.  I treasure them all!" – Sally Stomberg, 2006 Ford F550, 2006 Lance 1191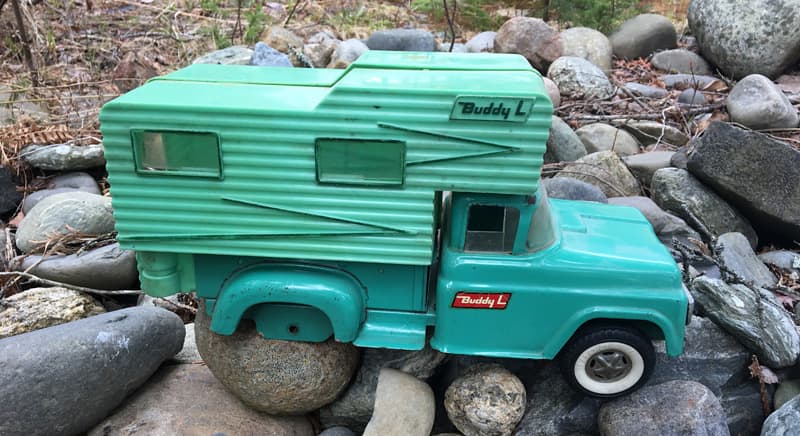 "I was a tomboy and loved horses, cowboys, and truck campers.  I drove this truck all over the neighborhood.  It was filled with little bowlegged cowboys and their horses in the camper.
I received the truck one year as a Christmas present – no dolls for me.  It had a rough life (guess I should have gotten the four-wheel drive model).  I have no idea where the back wheels are.  The fold down steps and flip-up door are also missing.  What fun seeing another Buddy-L in TCM." – Sue Graf, 2008 Ford F350, 2013 Arctic Fox 865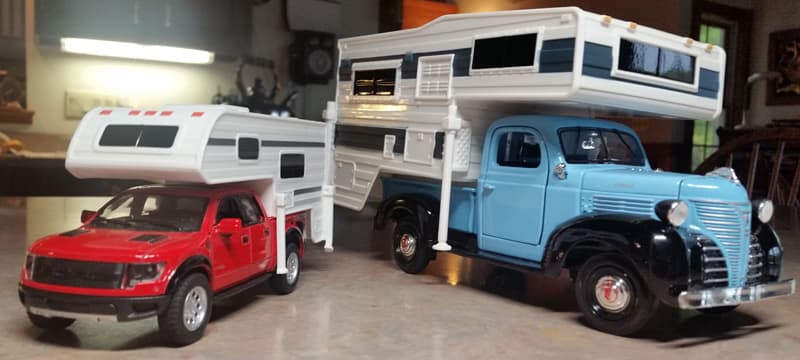 "Your recent article inspired me to shop for a new, larger truck and camper.  The old red one really was rather cramped.  After an extensive search, I pulled the trigger.  The new blue one is obviously much roomier!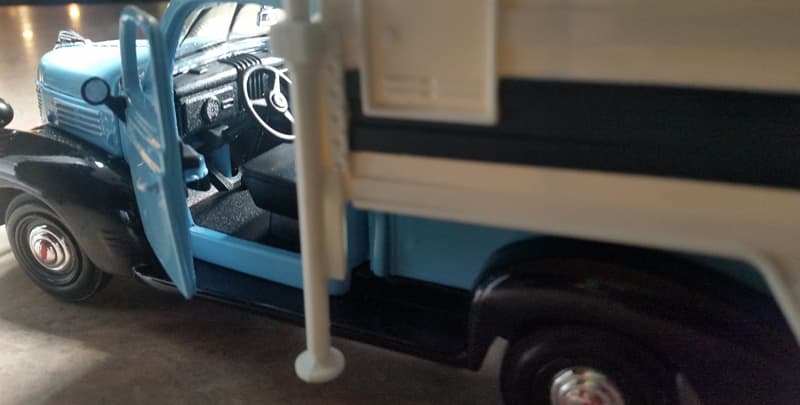 Not really super luxurious as far as interior appointments, but we're not fancy folks anyhow…