We struck a serious nerve with this week's question on bathroom access and slide-outs.  How serious?  140 responses in over 23 pages!  Listen up industry!  This is a major make or break topic for future truck camper purchases.

Due to the volume of feedback, we have split the responses into two equal parts.  To be blunt, Google, WordPress and most of human kind don't want to absorb 12,256 words in a single sitting.  So we took out our sharpest Ginsu and cut through the middle.
Part 1 is incredible.  Part 2 is equally compelling.  Industry, get out your design notebooks.  Assumptions are about to be challenged.
The Question of the Week was, "Is bathroom access an important factor when you select a truck camper for purchase?"
"Our Lance 921 has a dinette slide, but you can access the bathroom with the slide in. Lance even put a small angle notch in the step so that, when the slide is in, the bathroom door opens.
When we went to the Canadian Maritimes last summer, there were no rest areas along the highway. You just pull over in a wide spot. This is the reason we wanted slide in bathroom access.
We are in the process of looking at replacing our 17 year old Lance. It is very hard to find a unit with slide in access to the bathroom, so much so we have started looking at the small Class Cs (24-foot). Even some of those have limited slide-in bathroom access." – Erwin Greven, 2002 Chevy 2500 HD, 2002 Lance 921
"Bathroom access with the slide in is one of the things we love about our 2008 Lance 1191. We can not only access the bathroom, but the entire camper.
There have been times when we have slept in the camper with the slide closed due to wind or a narrow site. It is also nice to pull over for lunch without deploying the slide." – Cindi and Jim Goodrich, 2006 Chevy 3500, 2008 Lance 1191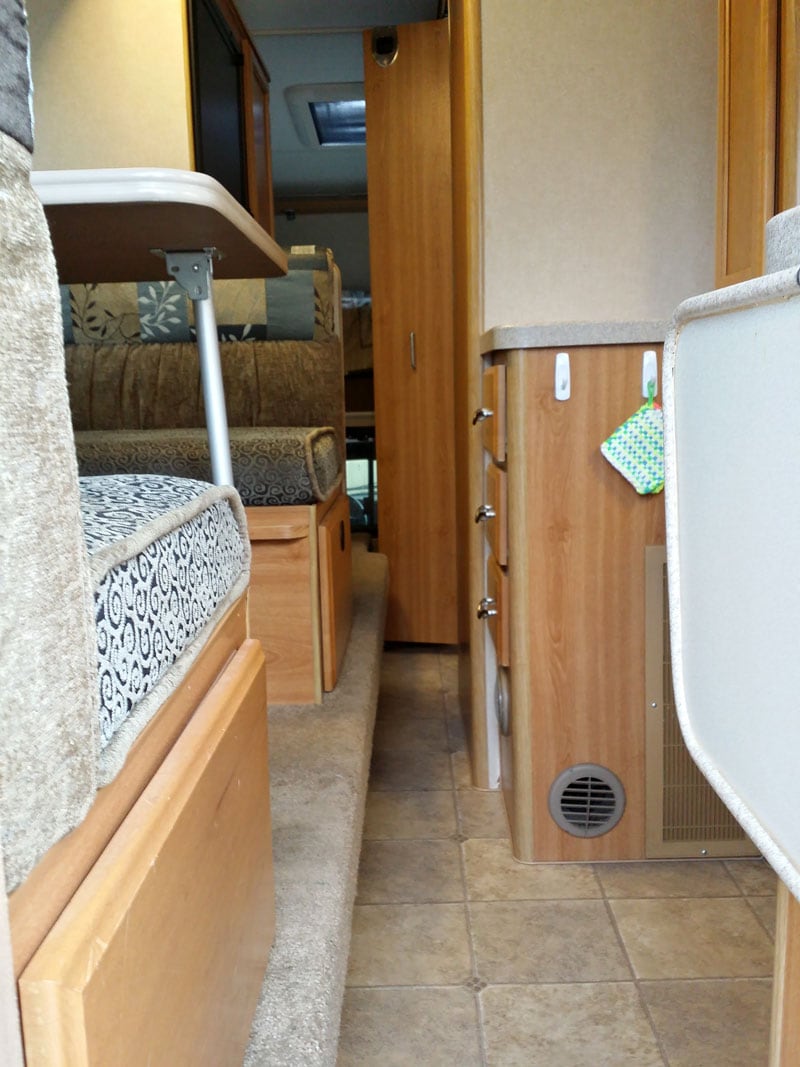 "Being able to access all features of our truck camper with the slide-in was critical. We chose an older (2005) Lance 1181 because the fridge, bathroom, bedroom, and kitchen can all be accessed and used without opening the slide.
I just spent ten days traveling 4,000-miles across fifteen states to visit family. At each destination I demounted the camper and opened the slide. But, while traveling, I never opened it.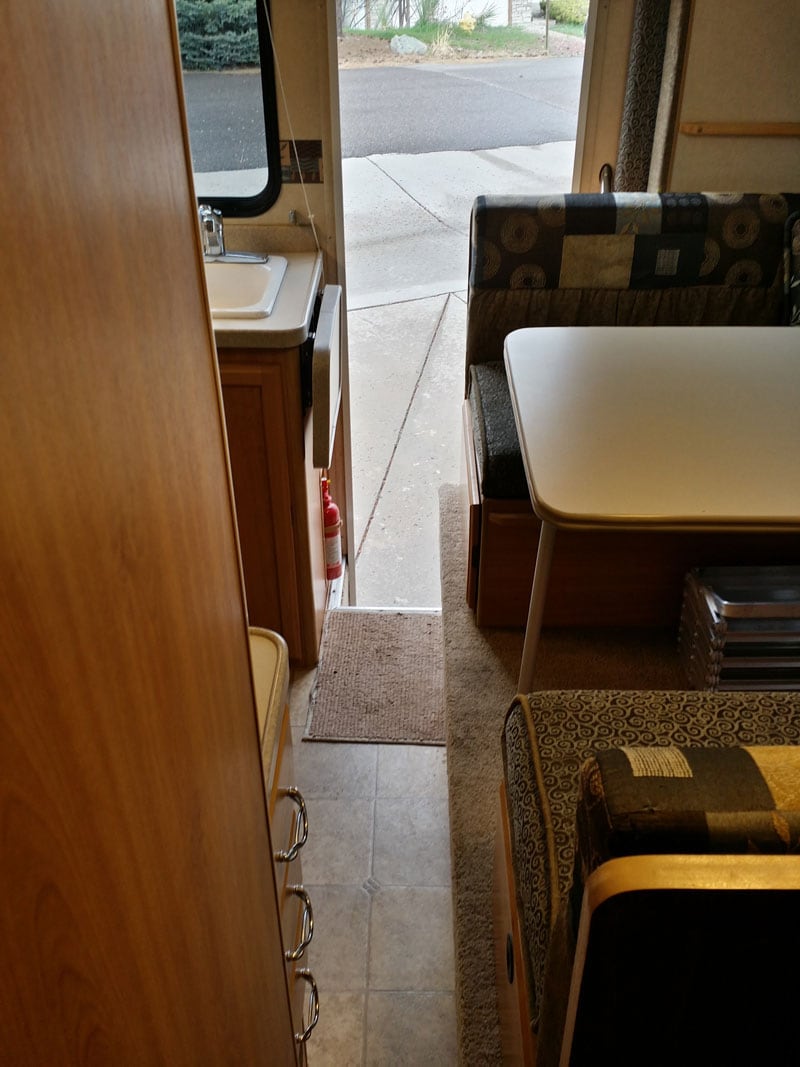 Sure, the camper is smaller with the slide-in, but everything works just fine. For me, the convenience of a truck camper means that it needs to be 'convenient' to use in all situations. Yes, folks say that it doesn't take but a few seconds to open a slide but I don't have to worry about any sort of problem keeping me from using my camper." – Mark Joslin, 2006 Ram 3500, 2005 Lance 1181
"Yes, bathroom access is important. This is our second truck camper. Our first camper did not have a slide and access to the bathroom was great. Now, major squeezing by the slide to do anything in the camper becomes a concern.
We love the room when the slide is out. We have had to enter the camper several times while it is in storage to do some maintenance. Reaching the control panel and switches by the bed area requires a major contortion act to get into the camper.
This camper will make our third driving trip to Alaska in a few months. After a few months of squeezing we may reconsider having a slide!" – Dean Larson, 2016 Ford F-350, 2019 Arctic Fox 990
"Having sold an Adventurer DS116 prior to purchasing my current Lance, bathroom access is very important to me. The Adventurer provided great access to the inside while slides were closed. That was the main reason I purchased it.
However, as y'all have taught us, there is nothing better than a properly matched truck and camper. I'm very happy now with the ride. With no slide, bathroom access is quick and easy." – Dixon Boggs, 2015 GMC 3500, 2016 Lance 850