After visiting an alligator farm and an illegal castle in Colorado, we asked our readers about the craziest places they have visited in their truck campers.
"Traveling along I-90 in Montana we stopped in Clinton, Montana.  This little town is known for its annual, Testicle Festival.  Yes, as the name implies the festival features USDA inspected bull testicles, also known as Rocky Mountain Oysters.  Also included are many events that are contests such as pitching the testicles into baskets as if one were playing horse shoes.
A delicacy to many, we passed on the meal offered and opted for a hamburger.  Local craft beer was cold and plentiful.  People watching was very interesting to say the least.  We have no plans to return." – Warne Todd, 2000 Ford F-350, 2005 Lance 981
"We visited the World War II vehicles abandoned alongside the North CANOL (Canadian American Norman Oil Line) in the Yukon Territory.  We traveled north past the Northwest Territory Border, 250 kilometers beyond Ross River, the last fuel stop on an unmaintained road.  The scenery was spectacular, but the road was in terrible condition.
The Canol Road starts at Johnson's Crossing on the Alaska Highway near the Teslin River bridge, 126 kilometers (78 miles) east of Whitehorse, Yukon and runs to the Northwest Territories border.  The highway joins the Robert Campbell Highway near Ross River, Yukon, where there is a cable ferry across the Pelly River, and an old footbridge, still in use, that once supported the pipeline." – Steven Gasser, 2013 Ram 3500, 2003 Adventurer 90FWS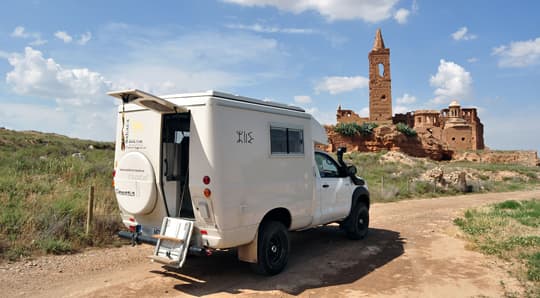 "The Belchite ruins in Spain.  There are accommodations in the cursed town of the Spanish civil war, N 41º 18′ 10″ W 000º 45′ 02".  Elevation of 451 meters.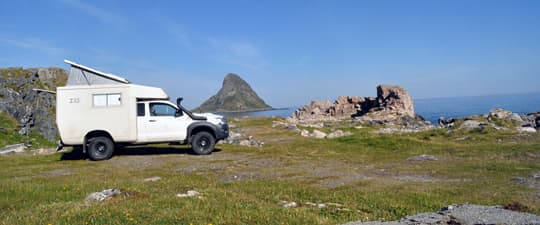 Another place is Bleik Beach in Vesterålen, Norway.  There is a viewpoint of the sunset and the Northern Lights, N 69º 15′ 53,6″ E 015º 54′ 43,3".  Elevation of 7 meters." – Frederic Amorós, 2011 Toyota Hilux, 2011, Azalaï – PSI (Fix Cell, France)
"The craziest place in resent times has got to be the Yoopers Museum in Ishpeming, Michigan.  Link: http://www.roadsideamerica.com/story/10890
Where else can you see a V8 powered chainsaw, a wood powered John Deere, the largest rifle in the world, and many other great things?  These are all free unless you buy something in their gift shop." – Jim Bollman, 2000 Ford F250, 2005 Shadow Cruiser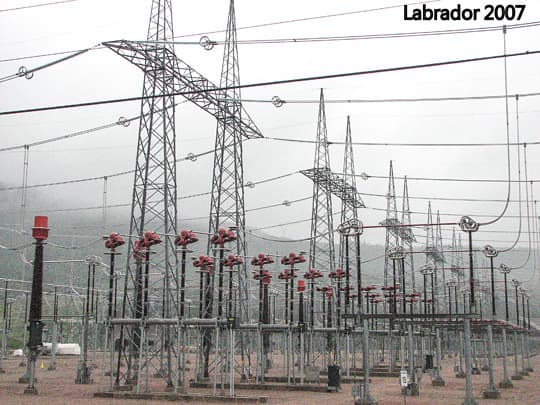 "In 2009, we ventured to Labrador, Canada on 1,000 miles of gravel road!  There is one main road in Labrador.  In some places we could drive fifty miles per hour, and other places were pretty bumpy.
At the time, the road ended at Goose Bay, and we had to book a thirteen hour ferry ride to catch the rest of it.  Then the road ended in southern Labrador, and we took another ferry ride to Newfoundland.
The northern Canadians are such gracious people.  We enjoyed visiting with them.  We shopped at a Wal-Mart in Labrador City.  We toured the world's deepest generating station, which is 1,000 feet underground." – Shelley Pike, 2009 Ford F-350, 2006 Lance Sportsman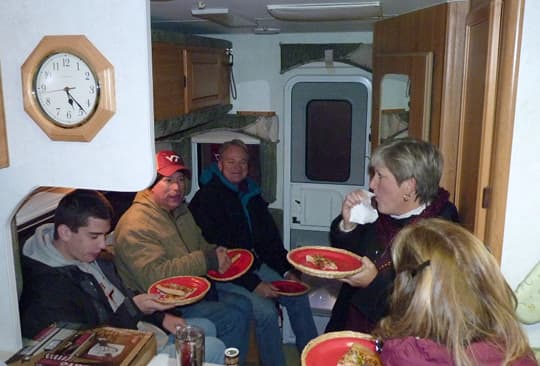 "The craziest place we go has got to be a Virginia Tech tailgate.  We park our truck camper right in the regular lot, not the RV lot which costs extra.  When weather gets really bad, we've been known to move six adults inside to tailgate!" – Wade and Becky Johnson, 2004 Ford F-350, 2003 Lance 1130
"Nitwit Ridge in Cambria, California." – Mike Gaffaney, 2001 Chevy 2500 HD, 2003 Lance Lite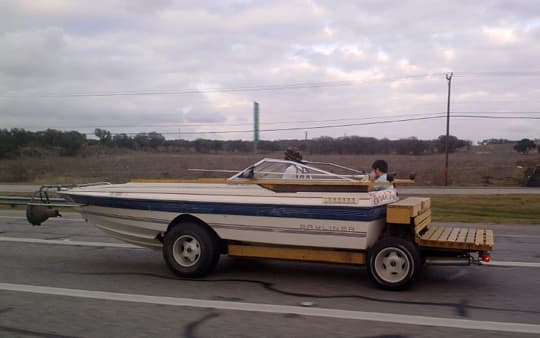 "Not exactly a place I have been per say, but rather what I saw passing us as we drove.  We were in South Texas on a house hunting trip.  On I-10 in San Antonio, Texas this passed up.  The make, model, and year, I have no idea, but street legal it was." – Donald Pryor, 2015 Ford F-350, 2009 Arctic Fox 1150