We have always wondered if truck camper people preferred eggs or bacon.  Well, now we know, and we also have a better idea of which rally events and activities they prefer.
Here are the results of this week's vote for our favorite truck camper rally activities.
How Many Rallies Do You Attend Each Year?

For reasons we aren't quite sure of, there was low participation with this vote.  Where 252 readers participated in our "You Pick What We Fix" survey last week, only 89 folks voted for their favorite rally activities.
Furthermore, many of the folks who did participate were not the core truck camper rally goers.  Only 21.83% said they go to three truck camper rallies, or more.
Favorite Truck Camper Rally Activities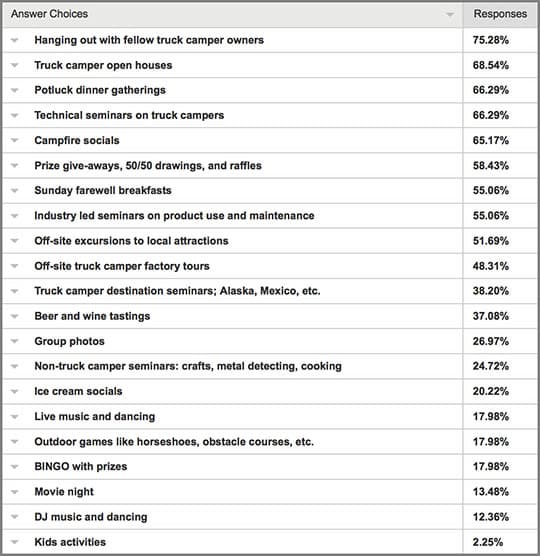 We will be interested to see if these results change as more truck campers vote.  There are some clear stand-out activities at this point.  For example, it's no secret that most of us go to rallies to hang-out with fellow truck campers.
Hook-Up or Boondock?

Full hook-ups came out on top, which is exactly what we see at most truck camper rallies.  It seems truck campers enjoy being off-the-grid while traveling by ourselves, and plugged-in when it's time to hang out together.  This mirrors our own truck camping behavior as well.
Bonus Round: Eggs vs. Bacon!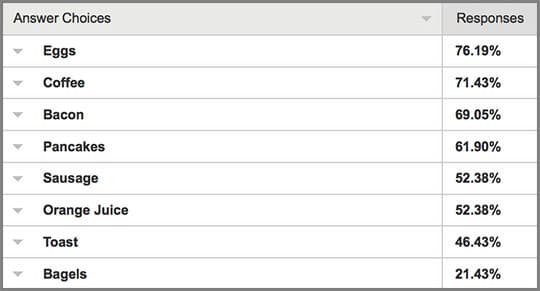 Maybe we should have titled these results, "Eggs Eek Out Win Over Coffee, Bacon in Third", or, "Bagels Beat Down to the Bottom, Eggs Rule the Day".  I am personally shocked that Pancakes didn't do better, but I won't get all syrupy over it.  Okay, enough of that.
If we get a significant surge of vote participation, we'll publish a follow-up in TCM.  Otherwise, we will make sure the rally organizers get the updated information.  Once again, we want to thank the rally organizers for their hard work.  We really appreciate their efforts.
Anyone who's interested in possibly starting a truck camper rally should read Mike Tassinari's excellent article, "How to Run a Truck Camper Rally".