I will take along my boating, fishing, hiking, horseback riding, and skiing (backcountry, cross country and alpine) gear.  I will also need a trailer to haul everything up there.
There are plenty of campgrounds to choose from, but given the four seasons I will choose the Tunnel Mountain Campground in order to have full hookups for the winter months and perhaps move out to one of the more remote sites for some summer solace." – Steven Gasser, 2013 Ram 3500, 2004 Adventurer 90FWS
"Glacier National Park because of the natural raw beauty with lakes, rivers, streams, glaciers, and abundant wildlife.  It probably looked the same 100 years ago." – Gerald Kato, 2012 GMC 2500HD, 2017 Cirrus 820
"Glacier National Park.  It is the most beautiful spot in the Lower 48.  The mountains, the waterfalls, the lakes, and the bears!" – David Clardy, 1997 Chevy 2500HD, 2010 Northstar Igloo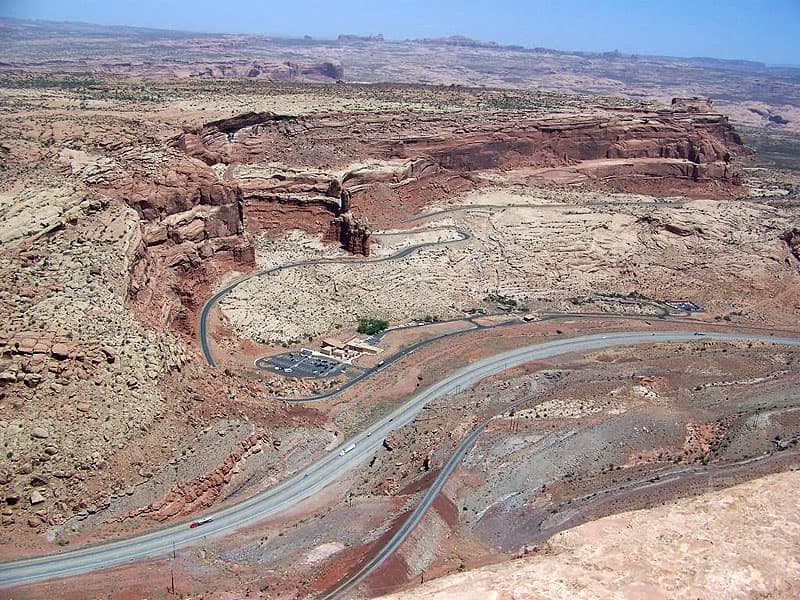 "Arches National Park.  From the brutal heat of summer to the bitter cold of winter, the landscape tells the story of time.  Whether you hike, bike, or off-road RV, there are always things to do and places to go." – Roger Scott, 2012 Silverado 2500HD, 2006 Lance 9SC
"What a weird but intriguing question.  Even if I'd been to all of them, it'd be a difficult choice.  Crater Lake National Park is nice.  Who'd argue with any of the Utah quintet or Yellowstone's beautiful diversity and historical significance?  But I'm a California boy and I'm going to have to say John Muir's jewel, Yosemite National Park.
Valley floor, open meadows, and Alpine escarpment provide scenic variety and four-season weather extremes.  Ample paths and walkways make for exploratory treks.  Granite monoliths call out for climbing.  But I'm going to modify Gordon's premise.
Truck campers and truck camping are not about full-timing or staying in one place for a long time.  They are about being mobile and partaking of diverse activity.  As a wise man once said, "Go Anywhere. Camp Anywhere. Tow Anything" (probably coined by Angela).
So, having towed my motorcycle or sidecar (heck it's make believe, so why not both) with me, I'd take day trips challenging the great Sierra Nevada pass roads nearby.  I'd drop the camper and roll over to San Francisco, or maybe Lake Tahoe when I needed a vacation.  I might even escape the crowds for a night or two at nearby Sequoia and Kings Canyon National parks.
How d'ya like them apples?" – Mark Obert, 1999 Ford F250SD, 1999 Lance 920
"Why live in one National Park for the rest of your life when there are so many to see.  Surely that in itself could easily occupy a lifetime." – Terence Disley, Chevy 1500, 2000 Hallmark Milner
"I live full-time in my camper because I can't live in one place all the time.  I have always either been on the road or plotting my next adventure.  I could probably live the rest of my life going from one national park to the next in an eternal round of new roads." – Maggie Karam, 2011 Dodge Ram 3500, 2002 Lance 1130
"I haven't been to all of the national parks, so it would be hard to pick one.  I have been to Hawaii and so far that would be my choice." – Charlie Young, 2013 Chevy 2500HD, Palomino SS-1200
"Hells Canyon National recreational area and Boise National Forest." – Neil Steirer, 2008 Ford F350, 2015 Lance 1172