To celebrate the US National Park 100th anniversary, and the 150th anniversary of Canada's Confederation, Truck Camper Magazine did something a little different.
We asked our readers, "If you had to live in one National Park for the rest of your life, what National Park would you live in?"
Readers had just three days to choose which United States or Canadian national park they would spend the rest of their lives.  One national park, till death do they part.
Naturally, they would be able to take their truck and camper, and have full privileges within the national park, but under no circumstances would they be allowed to leave.  All needed food, clothing, and supplies would be available, and visitation is not restricted.  Not a bad way to live out your golden years, right?
Of the 19 named national parks, Yellowstone National Park was the number one choice with 22.5-percent of folks choosing to live among the geysers, bubbling mud, and buffalo!  Glacier National Park and Yosemite National Park both got 8.5-percent, and Grand Teton, Zion, Smoky Mountain, and Acadia each got 5.7-percent.  The rest received 2.8-percent each.
By the way, for Truck Camper Magazine readers that did not select a National Park, one has been selected for you based on your last name, date of birth, and wherever the dart landed.  Your escort arrives in a few weeks, so please pack your truck campers now.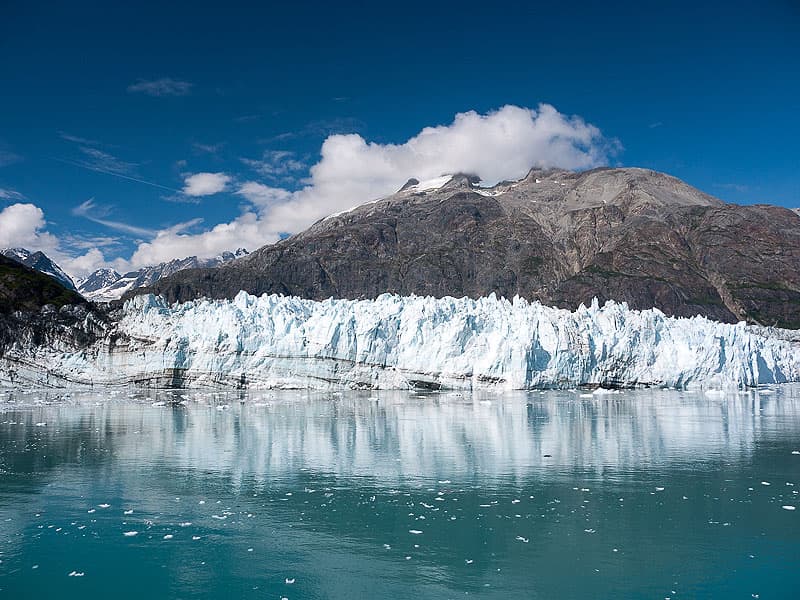 "Hands down, it's Glacier Bay National Park in Alaska!  I lived in Alaska for three years and it continues to pull at my heart and soul.  I have been there several times and would love to experience the raw and rugged beauty of the park year-round and re-trace John Muir's footsteps exploring the glaciers, moraines, and shorelines of the park." – Dan Kehlenbach, 2013 Toyota Tacoma, Hope to get a camper soon
"Yellowstone simply because I would have all the quiet of the wilderness for backpacking getaways and yet all of the conveniences of the commercial enterprises within the park." – John Addu, 2015 Ram 2500, 2016 Lance 650
"I would choose Rocky Mountain National Park because of the weather, proximity to other parks and recreation; skiing, boating, fishing, biking, snowmobiling, hiking, cities/towns and more.  Also the park itself is beautiful!" – Kevin Maynard, 2014 GMC 3500HD, 2014 Lance 855S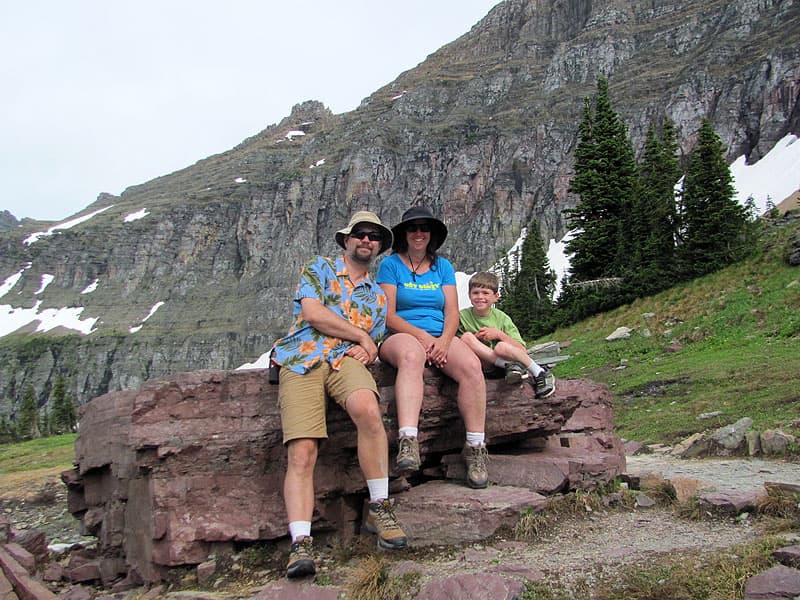 "That is a very easy question for me; Glacier National Park.  In all the visits I have had in the park there are still miles and miles of trails for me to hike.  There is a lifetime of new trails, maybe not if I live to a good old age, but enough.
Of course there are so many trails I have hiked already that I would love to do over and over again.  Glacier is a park designed to get you out of your rig and hike.  While the views by the road are amazing, that is nothing compared to the backcountry.
I do love a couple other national parks too, but Glacier has my heart.  So when does this adventure start?" – Rich Bain, 1999 Chevy c3500, 2010 Adventurer 810
"Without a question it would be Isle Royale National Park, but there's a problem.  The park is an island about 20 miles from the US/Canadian border out in Lake Superior.
I would have to get going with my amphibious camper carrier boat (ACCB).  I couldn't think of a better home than my Bigfoot.  The winters are cold and the ice is thick, but the camper would be warm and cozy.
Isle Royale has held a special place in my heart for over 50 years and is only accessible by water or air.  It is closed all winter, so this is only a dream.  Our boat is very similar to our truck camper as far as the systems.  So, by land or sea, we are ready to go.  Keep it simple." – Dave Miller, 2015 Ford F350, 2003 Bigfoot 10.6E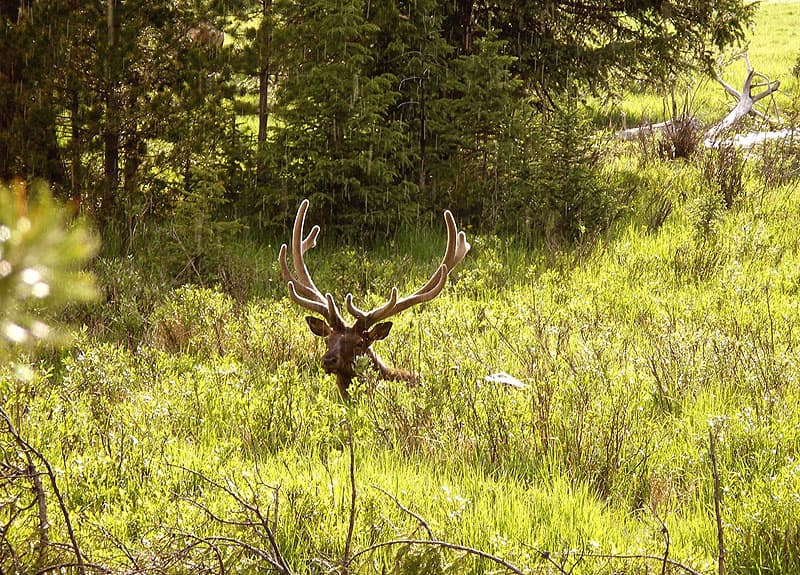 "Yellowstone because there are huge areas to hike, explore, and discover.  It has great fly fishing in multiple rivers, streams, and lakes.  Yellowstone is beautiful in all seasons.  There is lots of wildlife to watch and photograph.  There is nothing like soaking in a natural hot spring and looking at the stars." – Fred Stanley, 2012 Ford F350, 2015 Northern 8'11" Q Classic Sportsman