Truck Camper Magazine readers reveal their off-road recovery gear.  These are required tools you need to get unstuck when you're off-road, off-grid, and beyond cell range.
There are a select number of recovery tools that the majority of responders reported having; an air compressor, axe, bottle jack, duct tape, front-mounted winch, Hi-Lift jack, jumper cables, shovel, snatch strap, tire repair kit, tool kit, tow strap, and traction mats (MaxTrax).  If you're looking to assemble your own recovery gear kit, consider starting with these items.
The most important recovery tool is knowledge and experience.  If you're a newbie, we recommend leaving pavement with an experienced friend, and taking some of the excellent off-road classes offered at the Overland Expo (East and West).  The Expo classes are not only helpful, but loads of fun.
There are also several companies that specialize in off-road driving classes including Overland Experts in Connecticut and Bill Burke's 4-Wheeling America in Colorado. There is no substitute for knowledge and experience in a real off-road recovery situation.
This week's Question of the Week was, "What off-road recovery equipment do you carry, and why?" Thank you to Jason Haymore for suggesting this excellent Question of the Week.  By the way, your brother, Neal, answered the question.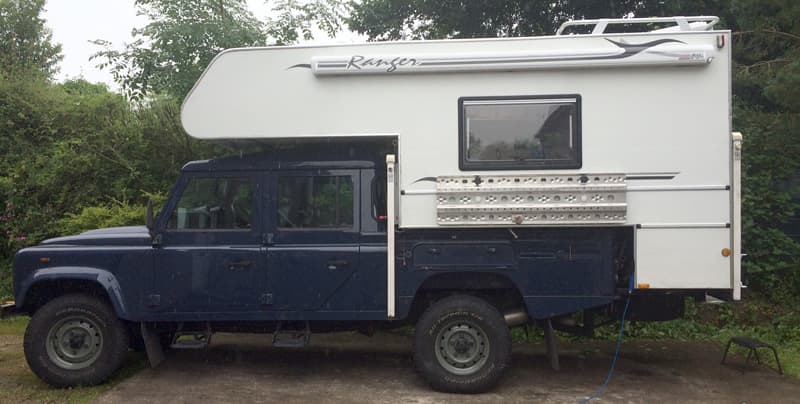 "I have sand plates and a shovel for the beaches in Donegal.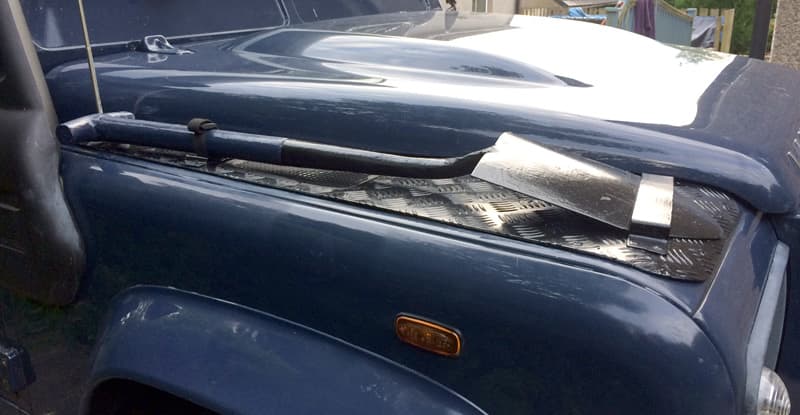 I also have a Hi-Lift jack and five ton winch up front." – Paul Kellagher, 2008 Landrover Defender, 2009 Ranger Camper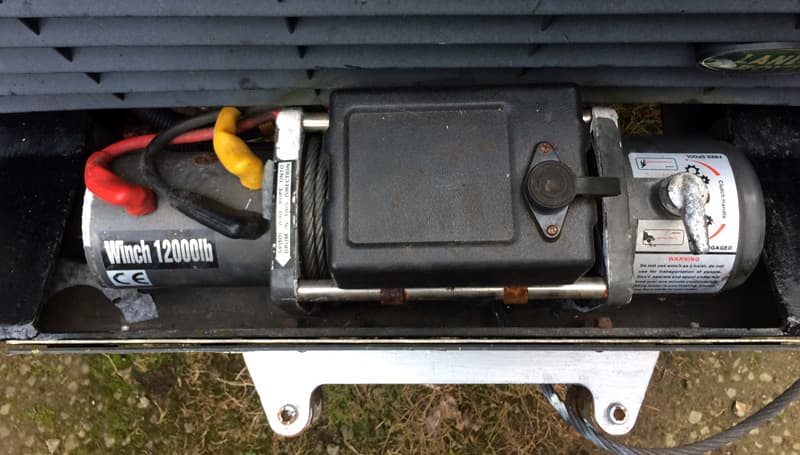 "I don't do any serious off-road travel, but I do travel to semi-remote areas and carry some basic rescue/repair gear. I have a very strong tow/recovery strap, high capacity bottle jack, ropes, ample tool kit, tire plug kit, portable air compressor, pressure gauge, 120 volt impact wrench with sockets for the truck and trailer lugs, and a portable house (truck camper) in case I have to spend a night or two." – Allen Jedlicki, 2012 GMC 2500HD, 2014 Wolf Creek 850SB
"I always have some things with me, even when the camper is off the truck. I always have the winch; it's kinda permanent. I also carry a tow strap, tree saver, snatch block, a clevis or two, and a tool called a TNT tool designed for fire rescue. It's a combo axe, sledge, pry bar and has a hook on one end. I have used this tool at work and it's amazing as a multi-purpose tool.
I also have a tow hook mounted on the rear receiver. In the winter, (I live where it snows, sometimes a lot) or when I have the camper on and am going off road, I add a shovel, tire chains, traction mats aka Max Traxs, a Hi-Lift jack, and a length of chain.
Some of this might be overkill, but I've used each item at one time or another either for myself or helping another driver on a trail or in the ditch off a snow covered road." – Jim Plesko, 2006 Chevy, Northstar 650SC
"We have a four-wheel drive truck with very heavy front and rear bumpers, a Warn 16,000 pound winch (to pull our truck and fully-loaded camper) with straps and a block. We also have a shovel and axe mounted on our Hallmark camper.
We travel to remote locations and have never used our equipment for ourselves. We have used it to help fellow truck campers and off-roaders out of sticky situations. I've also used my winch on my small farm to pull shrubs or hold fencing while I make repairs." – Rick Guffey, 2012 Ram 2500, 2013 Hallmark Everest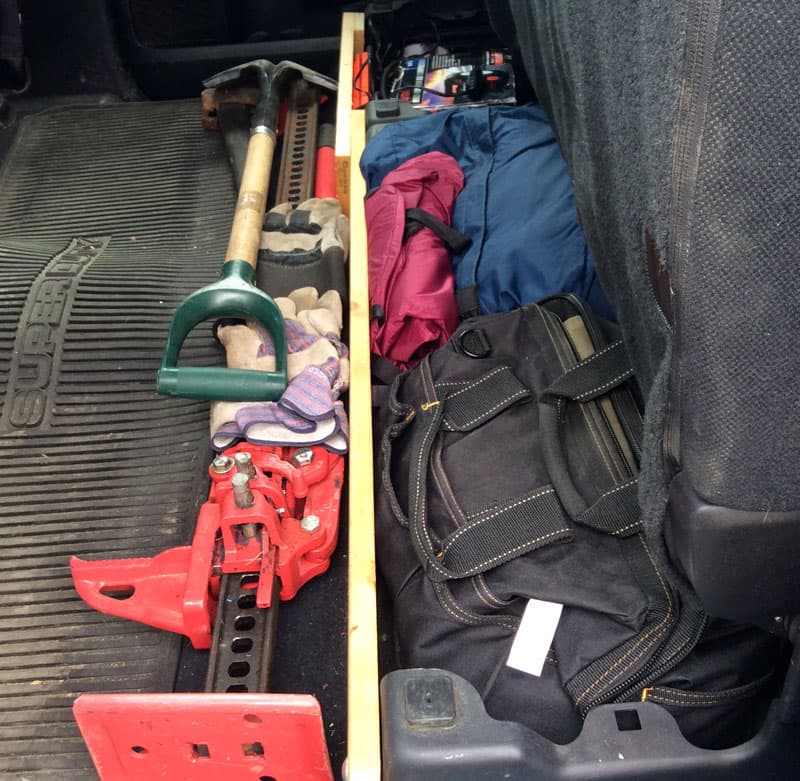 "I have a real jack, shovel, and some tools in the cab of the truck. I have many tow ropes, tow hooks, and more tools in the basement of the camper.