Over two dozen Truck Camper Magazine readers reveal their dash cameras and dash camera experiences.  Some of the following stories will have you seriously thinking about getting a dash camera in your rig.  We certainly are.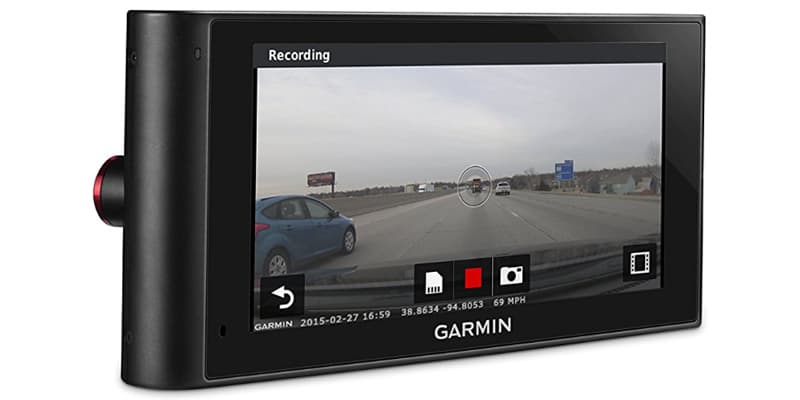 "My Garmin Nuvicam has a built in dash cam.  It is also my GPS and backup camera – all in one unit.  It helped when I hit a deer.  The resulting video sped up the investigation.  I have also used it to relive memorable camping trips.  And it catches some of the goofy conversations my wife and I have." – Mike Getson, 2017 Ford F350, 2013 Adventurer 89RB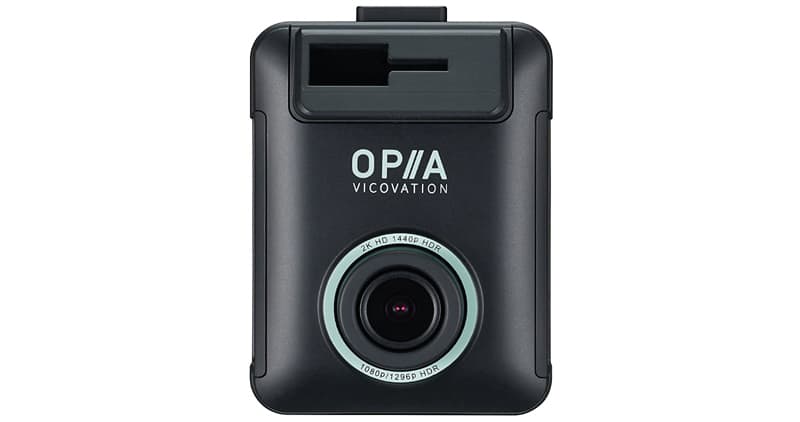 "We were traveling through a construction zone in Nevada in September when some asphalt fell off a construction vehicle.   My Vicovation Marcus 4 dash cam captured the scene.  My new camera is an Opia 2.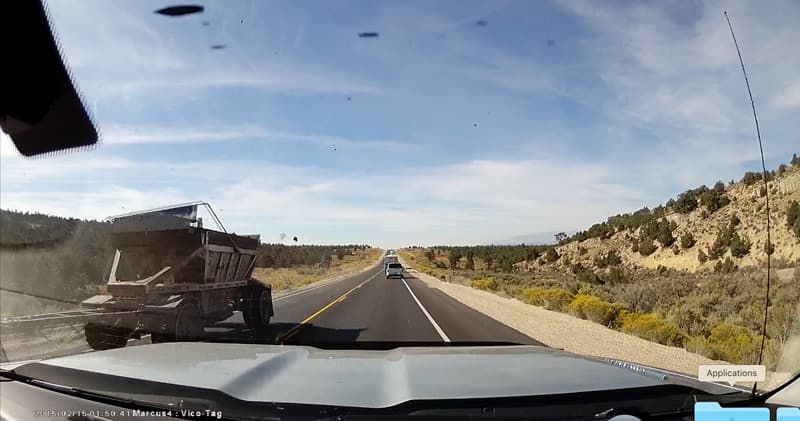 The Nevada highway patrol was at the construction area.  We showed them the damage and sent the officer a copy of the video.  The resulting $3,800 repair (windshield, new bumper, repaired and repainted hood) was covered by the construction company's insurance.  The dash cam video was irrefutable evidence." – Rick Brundrige, 2015 Chevy Silverado 3500HD, 2000 Bigfoot 9.6
"I have a Transcend dash cam in each vehicle.  We live in a rural area with lots of two lane roads.  People seem to think the double yellow line is a track for their tires, or just doesn't exist at all.
I selected the Transend unit based on its features and picture quality in case I have to enlarge the picture.  For me there are too many alerts, but you can select those.  I think a dash cam is worthwhile." – John Powell, 2004 Dodge 2500, 2009 Eagle Cap 950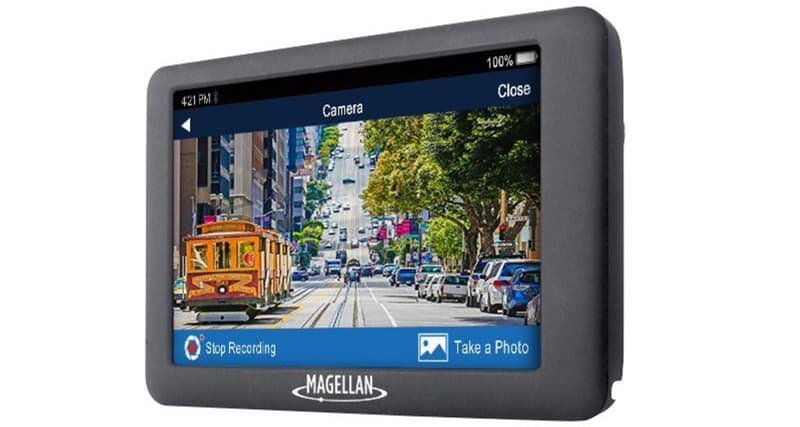 "I have a Magellan Roadmate with a built-in dash cam and a high capacity SD card.  It records constantly when I'm driving.  Is it just me or does it appear that Russian drivers almost all have broken windshields?" – Daryl Davis, 1997 Ford F350, 2014 Palomino SS1500
"I have a Garmin combination dash camera and GPS.  The following story is one of the few times I did not think I needed a dash cam.
We did not have the camper loaded and were heading about seven miles from the campground.  There was a main street in town with a 55 mile per hour speed limit.
My wife was driving about 54 when a pickup truck passed us on the right.  We were preparing to make a left hand turn at an intersection just up the road.
As we approached the intersection, over a quarter mile back, the pickup seemed to accelerate.  The stoplight was green, but there was no way the other guy could possibly make the light.  The light turned yellow, then red, and the truck seemed to just speed up.  I literally prayed that the intersection would stay clear.
As the truck entered the intersection, another truck appeared in front of him.  Then, another truck appeared as the red truck was clobbered and that third truck got hit as well.
The offending truck had the whole front end ripped off right back to the engine.  It spun around and coasted to a stop heading in the direction it had come from.  Suddenly, the intersection was full of people trying to help the elderly couple in the red truck.
When the cops showed up, they could not make any sense out of what had happened.  I was the only person who had witnessed the weird accident.
The two victim trucks had seen their own green light ahead of them and just passed through the intersection at the speed limit.  I did what I could explaining the whole thing.  Boy, did I regret not using the dash cam that day.  Now, I am very faithful to install it, even on a trip to the grocery store." – Michael Turner, 2007 Ram 3500, 1988 Lance