As you might imagine, I love photography.  The fact that I sometimes get to take pictures as part of my job is just awesome.  The opportunity to travel in a truck camper and take pictures for fun between assignments is even better.
My camera of choice is a Nikon D750.  The Nikon D750 is a full frame DSLR with enough controls to satisfy enthusiasts and professionals alike.  I have owned the D750 for about two years and still learn something every time I pickup the camera.
When photographing a truck camper factory, I use the D750 and the Nikon 24-120mm kit lens – a truly excellent walk-around camera and lens setup.  For most folks who want to get deeper into photography, a Nikon D750 and the 24-120mm lens is likely all they will ever need.  Just be prepared for a highly rewarding learning curve.
When it's time to photograph the inside of a camper, I use Nikon's 14-24mm lens with the D750.  This ultra-wide angle lens is responsible for making the inside of wet baths look like small apartments.  It's an essential tool for our reviews, but I seldom use it for anything else.  Unless you're shooting inside phone booths like I do, it's not essential.
When I'm shooting for fun, I use the Nikon D750 and a Sigma 50mm Art prime lens exclusively.  The Sigma 50mm Art is so sharp that my other photographs often look out of focus in comparison.  I absolutely love shooting with this lens!  If you want to capture state-of-the-art images during your travels, the Nikon D750 and the Sigma 50mm Art prime is a killer combination.  It is highly recommended for the serious photography enthusiasts among us.
Just in case you think I'm a total camera snob, I also take about as many pictures with my iPhone 7.  It's so convenient to have a high quality camera with me all the time.  That said, the Nikon D750 and Sigma 50mm Art is at a whole different level.  To bad it's too big to fit in my pocket.
This week's Question of the Week was, "What smartphone, DSLR, or mirrorless camera do you use while truck camping?  And, what do you enjoy photographing on the road?"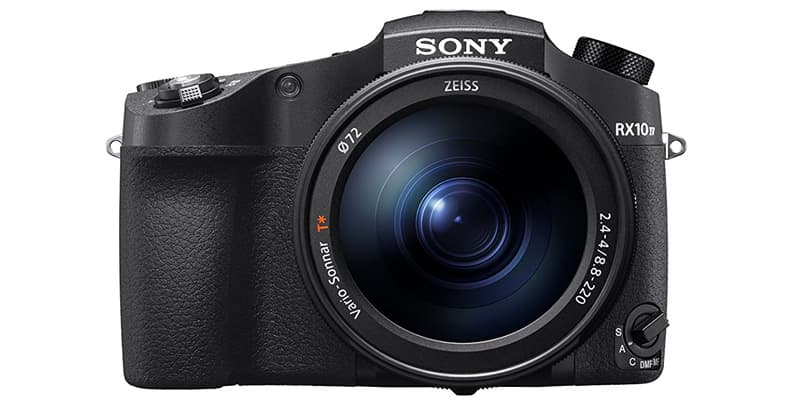 "I have a Sony A99 II, Sony A7R, Sony RX10 IV, and Samsung Galaxy S8+.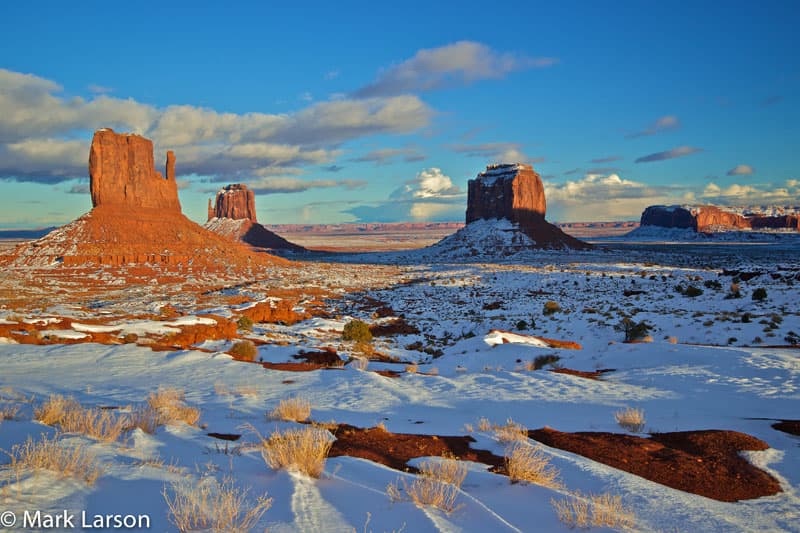 I like taking pictures of landscape, old churches, old cars, and wildlife." – Mark Larson, 2017 Ram 3500, 2016 Arctic Fox 811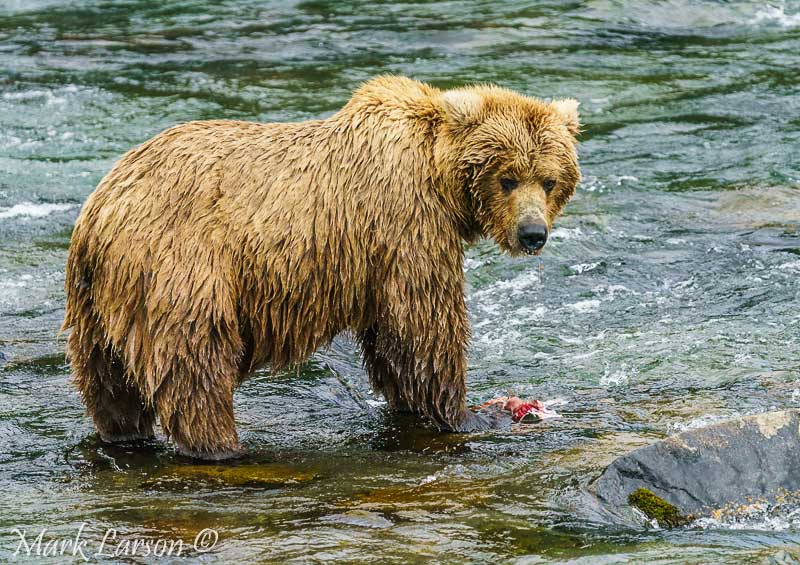 "I use a Canon EOS 7D and take pictures of critters and landscapes." – Ed Chauvaud, 1999 Ford F250, 2014 Northern Lite 9-6Q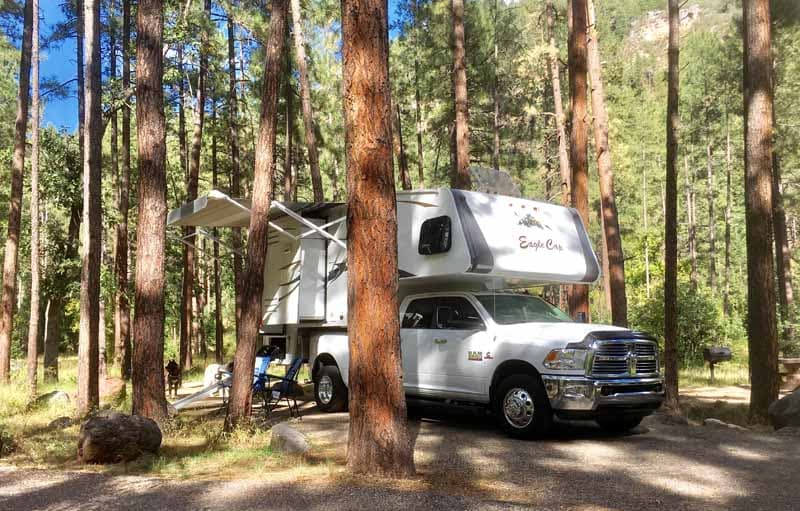 "We have only had our maiden voyage trip in our new truck camper.  I use an Olympus OM-D E M1 mirrorless four-thirds camera and several prime lenses.  I also use my iPhone 6 Plus smartphone camera occasionally.  I enjoy photography landscapes, nature, and wildlife." – Bruce Bowens, 2015 Ram 3500, 2017 Eagle Cap 1165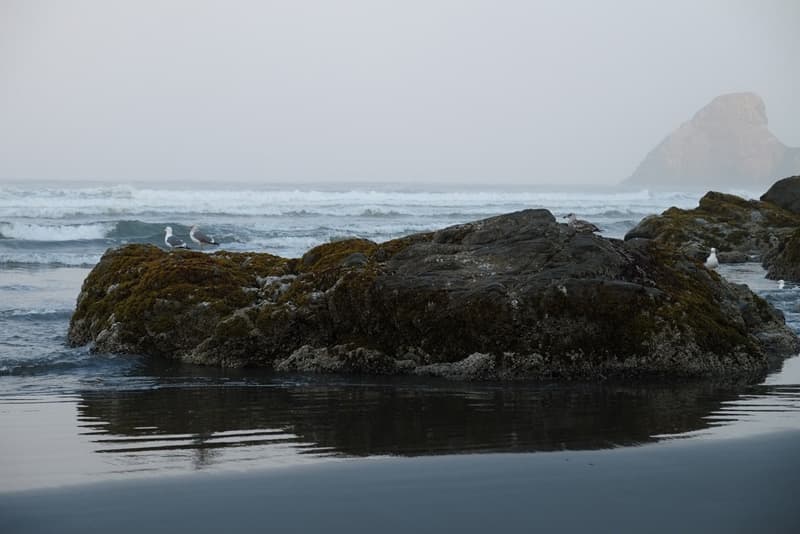 "I have a Fuji XE1 with 18-55mm kit zoom lens.  I like photographing landscapes, food, and whatever strikes me as interesting." – Tod Sukontarak, 2007 Chevrolet Silverado 1500LT, still primitive tenting it
"I use a Canon EOS M with an 18-55mm and a 55-200mm lenses.  This is a mirrorless system with image stabilization.  I especially like to photograph birds and commercial shipping." – Tom Scholtens, 2010 Chevy 2500, 2013 Bigfoot 25c10.4
"While truck camping all over the country, I usually make a video of each location we visit and the great sights we see along the way.  To that end, I have found that a good video camera is worth its weight in gold.  I have purchased a Sony HDRCX900/B Video Camera and its fantastic!  Not only does it take great HD video, but it also allows for taking a 20MP still image while recording – something that I do regularly.