Truck Camper Magazine readers reveal the best handheld vacuum cleaners for RVs and camping.  This week's Question of the Week was, "What handheld vacuum cleaner do you use, and do you like it?"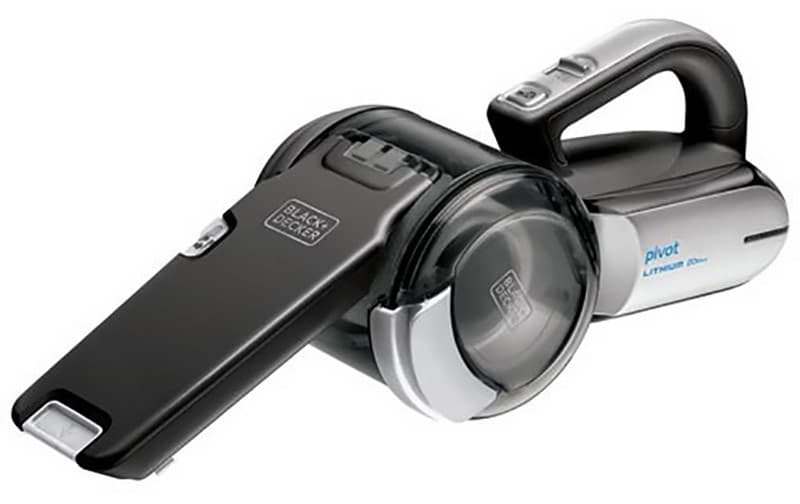 "I have a Black and Decker 20-volt lithium battery powered unit.  It's very powerful, and has worked for about two years now with no problems.  It's reasonably compact.  The 20-volt batteries also power flashlights and the chainsaw I take camping.
I do not know if the filter is HEPA, but it is effective and washable.  The only problem with the vacuum is that the exhaust blows downward and back, can blow around the debris you are trying to vacuum.  Also it's quite noisy, as any powerful vacuum will be." – Bill Peters, 2013 Chevy Silverado, 2013 Four Wheel Camper Hawk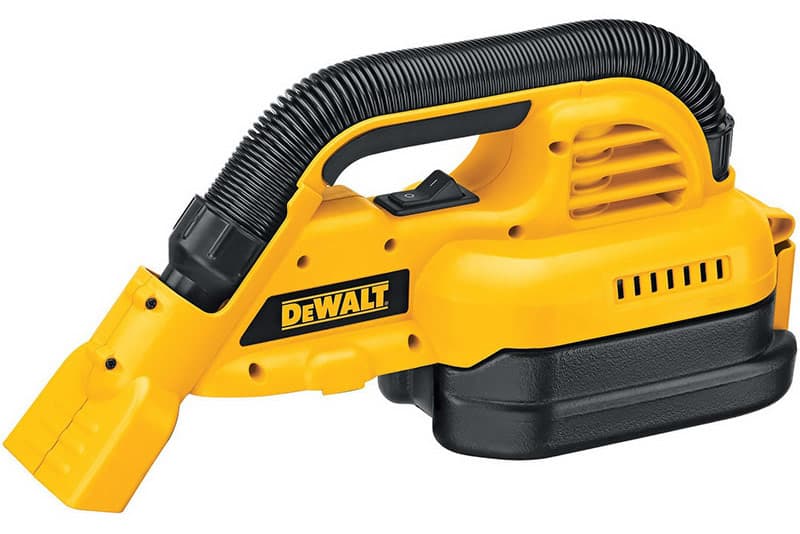 "I have an 18-volt Dewalt.  It's the best cordless I have used.  Remove the filter and it's a wet vac with a reusable filter.  It's easy to clean and dump." – Bruce Obrien, 2014 Ram 3500, 2000 Lance 915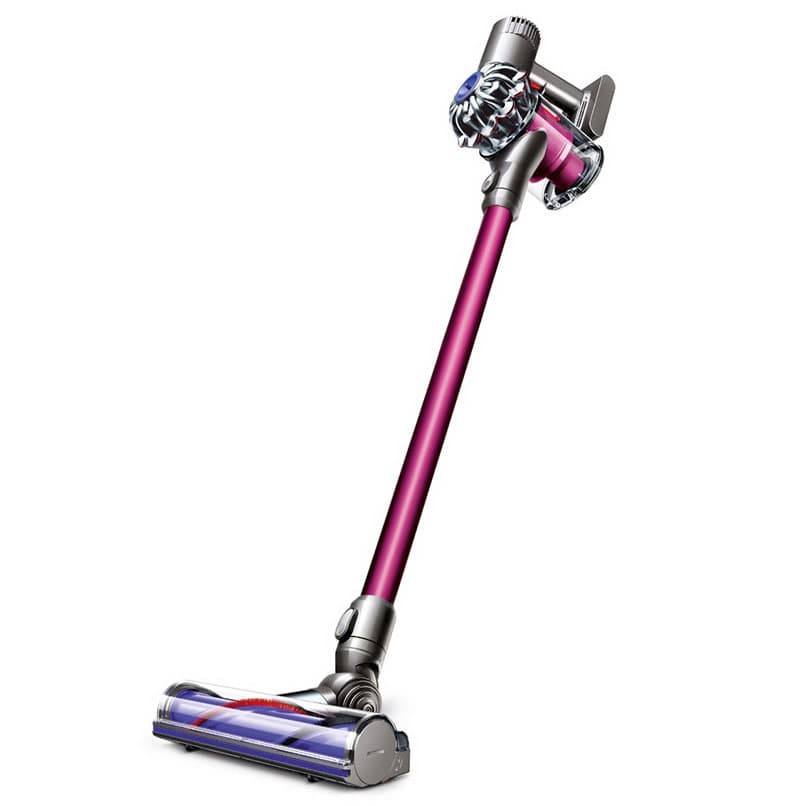 "I have a Dyson V6 handheld cordless.  It's powerful and supposedly cleans exhaust air cleaner than the outside air.  It runs about fifteen minutes on a charge, which is plenty of time to get the floor and bed.  We use it in the house when we are not camping.
I like the no-bag feature of the Dyson.  Just open the bottom trap door and dump into a trash can or plastic grocery bag for disposal." – Bob Ragain, 1994 Stewart and Stevenson M-1078, 2002 Alaskan 10′ NCO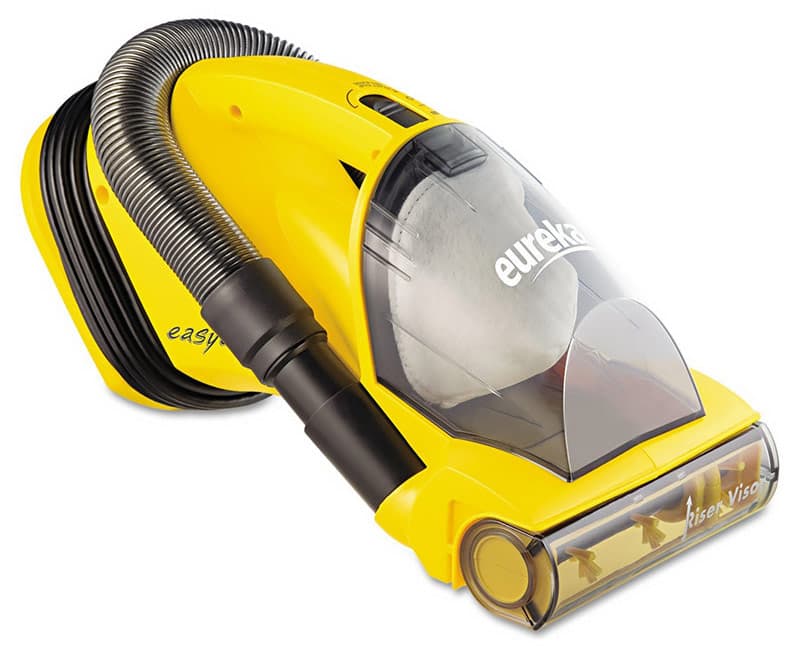 "My wife seems to like the Eureka Easyclean 71B.  It works well on our house steps also.  I like it for small jobs.  While this is a 120 volt model, I sure wish they made this in a battery rechargeable model also.  It works great for us." – Tom Bender, 2011 Ford F250, 2009 Sun Valley Apache Chief 8.65 WS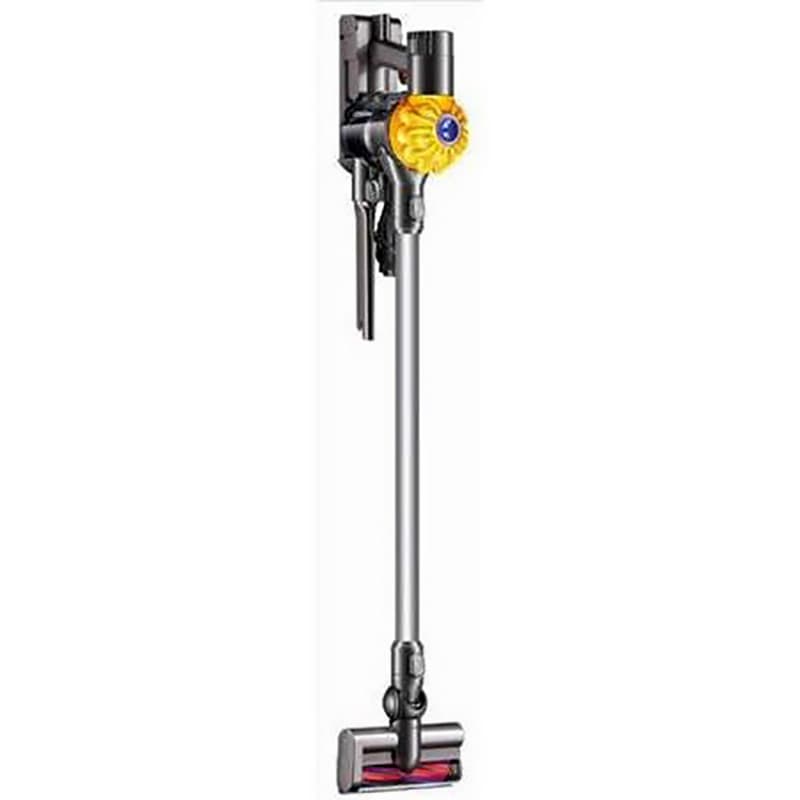 "I have a Dyson V6 Slim.  I've tried Dewalt, Ryobi and Craftsman.  The Dyson with the motorized brush for carpet is amazing!" – Michael Jakobsson, 2012 Dodge 3500, 2014 Lance 1050S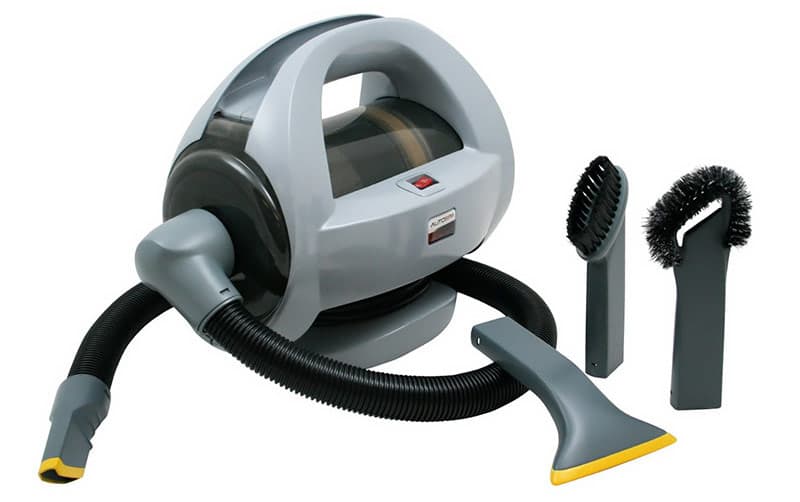 "I have a Carrand 94005AS AutoSpa Bagless Auto-Vac Hand-Held Vacuum.  It is small, has good suck, and is electric.  I was not pleased with any of the battery operated models.  It has limited capacity, but that is okay with a camper.  It dumps easily and has good tools that store on the vacuum." – Laurel Wilson, 2013 Ford 350,, 2000 Four Wheel Grandby
"I had a small Hoover upright that came with our used fifth wheel and fit under the bed. It is too big for a truck camper, but it works well." – Pete Haidinyak, 2016 Ram 5500
"We have never brought a vacuum with us on our trips as space and weight is at a premium.  An old fashioned broom gets us through the day just fine." – Tom Rybarski, 2014 Chevy Silverado 3500 DRW, 2006 Lance 1181

"So far the best I've found is the Milwaukee M12.  We normally travel with a small bag of M12 tools (drill, multi-tool) so adding the vacuum was an inexpensive way to get something that really sucks.  Other 12-volt DC units I've tried over the past fifteen years and four campers either didn't work well or were basically one-trip-it's-junk throw-aways.
The Milwaukee isn't the quietest beast, but it comes with a five year warranty, and will run for a good hour on a high capacity (2x) battery pack.  You can recharge via a small inverter in the camper or, in my case, the truck, which has two 150 watt inverters." – Duncan Crawford, 2016 Ford F350, 2015 Northstar 12STC
"After the deep cleaning I did after I bought the camper in 2011, it's kept clean by wiping down the walls and washing bedding usually twice a year.  I use a sleeping bag for the most part.  Then I use a Rainbow when I get home from a dirty camp trip to clean the walls and floors.  I just sweep out the floor and shake the throw rug while camping.  I do have a old Dirt devil that lives in the truck and have used it some." – Jeff Hagberg, 2002 F250, 2006 Travel Lite 800 SBX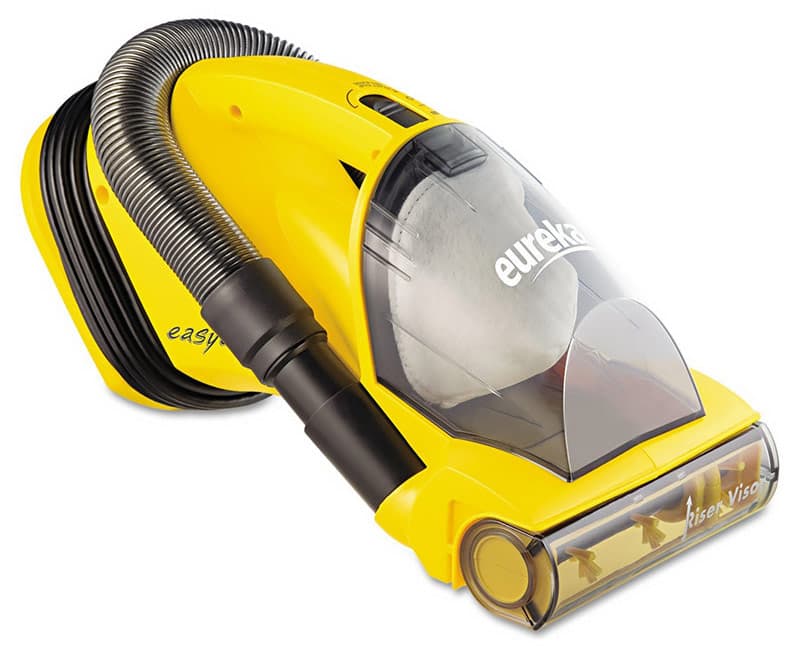 "The Eureka Easy-Clean vacuum is compact, powerful, versatile, and inexpensive (around $40 in yellow).  It runs on 110-volt with a 20-foot cord that stows on the unit when stored, three foot integral hose, crevice tool, as well as a two-way power brush for horizontal and vertical surfaces.
It's bagless with built-in washable filter and see-through dirt chamber.  It weighs less than five pounds.  There is plenty of power for carpets and upholstery.  We've had ours for three years and we don't go camping without it." – John and Marylou Wells, 2011 Chevy 3500, 2012 Chalet Ascent S100F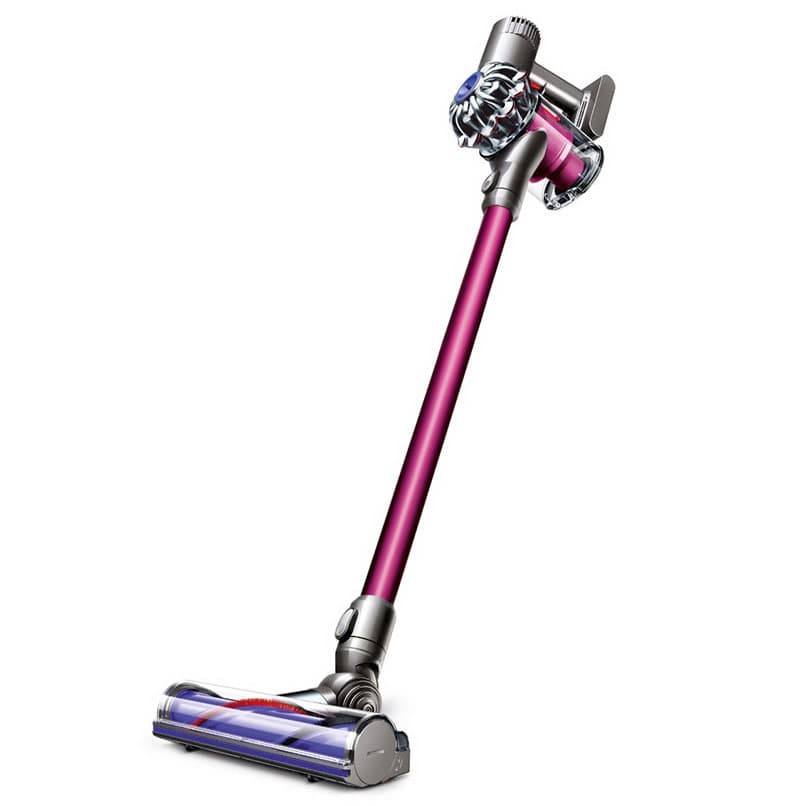 "I have the Dyson DC59 rechargeable cordless.  Awesome power, good filter, and every attachment you would possibly need.  It's expensive, but worth it." – Bob Rosehill, 2004 GMC Sierra, Custom built, homemade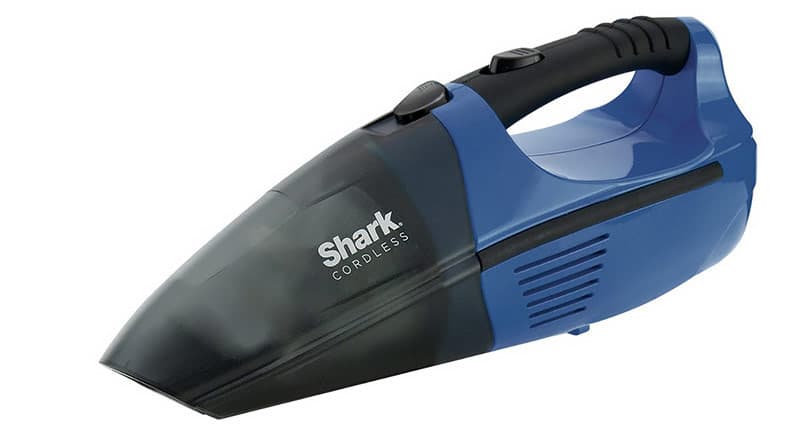 "I have the Shark SV75Z-N cordless vacuum.  It has attachments for rugs and crevices.  We vacuum at least one to two times a day to keep dirt and dust off the floor.  It takes about two minutes each time.  It will last several days without needing recharging, but does plug in.  We keep it in the bottom of the pantry.
I never thought about purchase of an air filter, so I am looking at that purchase now thanks to it being mentioned as a breathing help." – Donald Fox, 2015 Ford F450, 2016 Lance 1172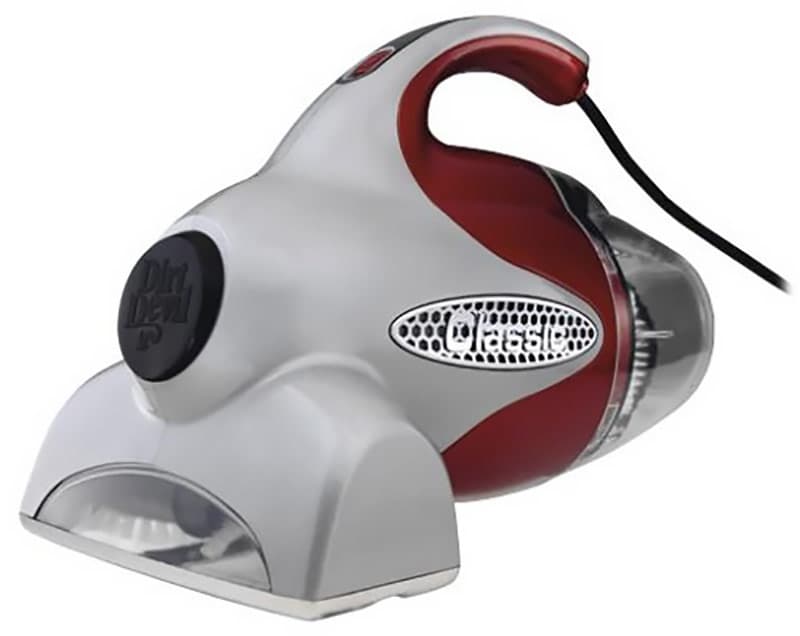 "I have the Dirt Devil 100 Classic 7-amp bagless handheld.  I opted for a corded model to get more power.  It only works when we are on shore power, but allows for clean-ups while on the road in lieu of waiting to get home.
The size is 6.5 by 11.75 by 8.5 inches, so it fits in a small compartment next to grey water tank.  A beater bar and powerful motor to get sand out of the carpet was a must.  At under $60 Canadian, it was a good deal.  The only drawback is no onboard tool storage." – Nanette Fliesser, 2013 Chevy Silverado, 2014 Host Mammoth
"I have an older model Shark vacuum and it works great!" – Daryl Sample, Ford F250, 1994 Lance 1110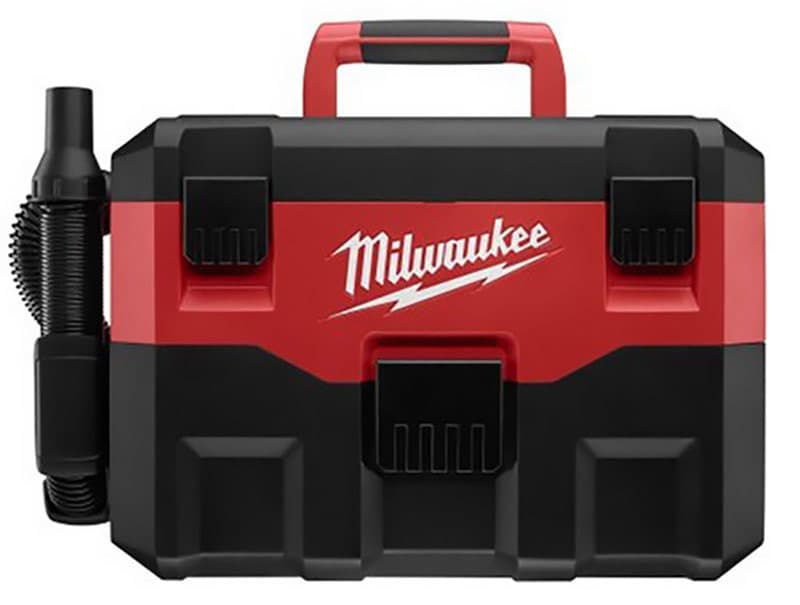 "I have a Milwaukee 0880-20 18-volt cordless Lithium-Ion two-gallon wet/dry vacuum.
I also carry a compact impact driver, Milwaukee 2656-22CT M18 18-volt cordless Lithium-Ion 1/4-inch.  I have a hex compact impact driver kit and a Milwaukee 23630-20 M18 18-volt cordless Lithium Ion LED lantern flood light.  They all use the same battery that comes with the impact driver." – Bernie Neale, 2005 Dodge 3500, 2016 Northern Lite 9.6
"We have a Eureka Easy Clean.  We also have a long hair dog and cat.  I couldn't be happier with this vacuum cleaner.  It's powerful, easy to use, compact, and stows away well." – Carol Schoenwetter, 2006 GMC 2500HD, 2005 Lance 1030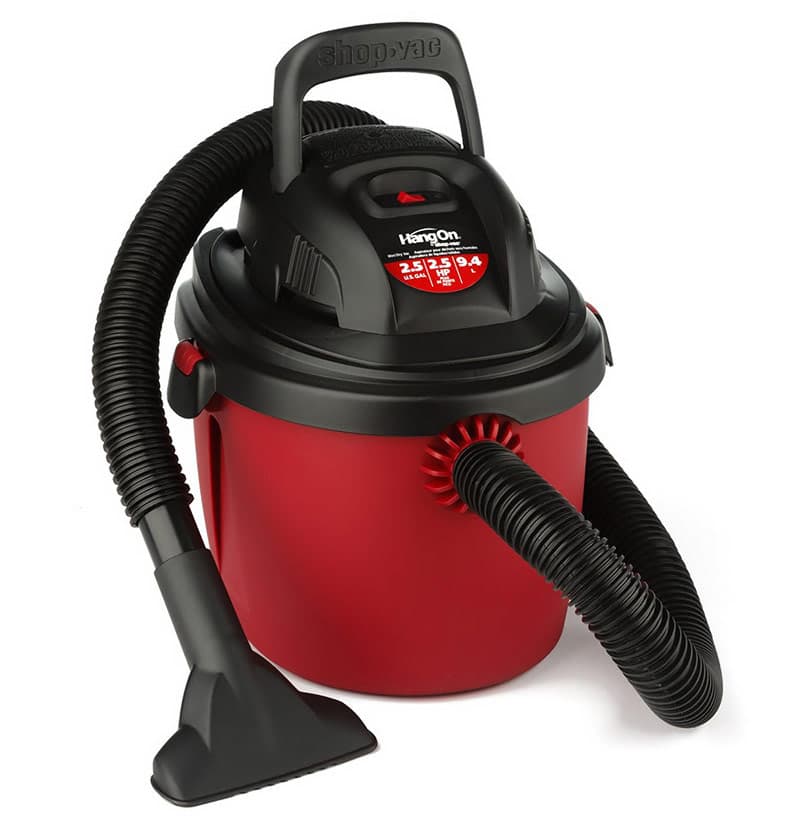 "We purchased a 2.5 gallon Shop-Vac with attachments.  It's nothing fancy, but it is powerful, cheap, durable, compact, and fits nicely under the bunk step where our battery box use to reside.
After the stock Group 24 deep cycle battery failed to impress, I converted our battery system via 6-gauge industrial sweeper quick disconnects with two parallel Caterpillar hybrid Group 31 175-4370's which fit beautifully in the unused front right bed corner space." – Jason and Katey Shook, 1989 Chevrolet K30, 2013 Palomino Real-Lite 1806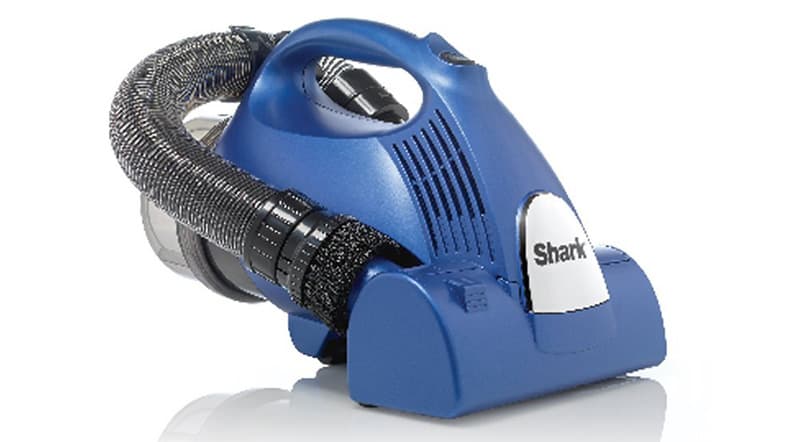 "We looked at the different compact handheld vacuums available at the time (2013) and went with the Shark Cyclonic Bagless Vacuum like the one TCM has.  We knew a cordless was not practical for our boondocking camping style.  We have a 2000-watt pure sine inverter with six 6-volt batteries and solar to keep them charged.  So using a plug-in vacuum is the way to go.  We bought ours from Walmart for around $40 three years ago and the price is still the same. It has the best of all features for a hand held vacuum.
The Shark is a bagless hand vacuum with an easy to clean dust cup, has cyclonic action for dirt separation, and a deep cleaning motorized brush.  It has a versatile 3-in-1 stretch hose with a crevice tool, upholstery brush, direct suction with a tap clean HEPA filter, easy-glide wheels, and a 15-foot cord." – Scott Elliott, 2007 Ford F350, 2013 Chalet TS116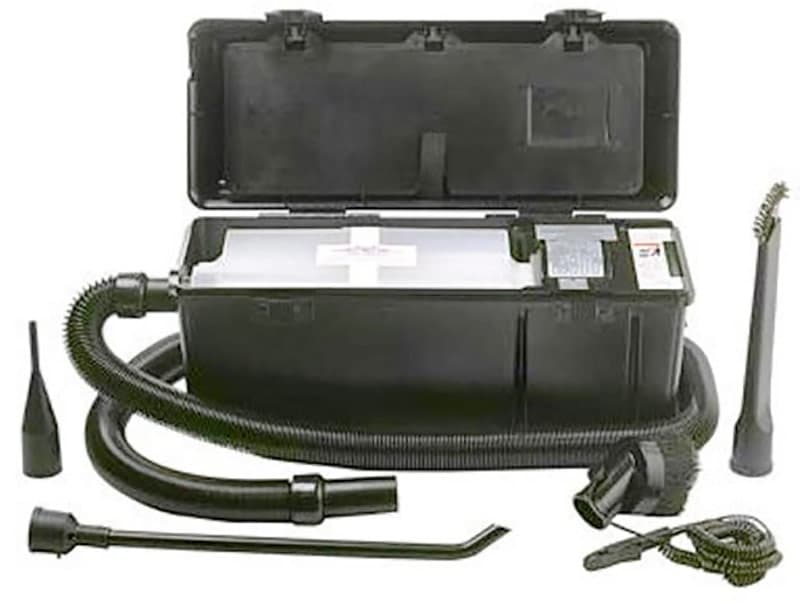 "I keep an industrial 3M 497 vacuum in the camper.  It's made for repair persons to use for cleaning machines, and the handle on top makes it easy to carry.  The power cord, hose, and attachments are tucked up inside the lid.  The filter is modular for easy no mess replacement.
My vacuum is probably fifteen or more years old and the suction remains amazing.  The vacuum, being made for heavy usage, is around $250 new, but I bought mine used for much less.  You said you wanted a vacuum that lasts, so I wouldn't be afraid to buy this vacuum used, if you can find one.  Good luck." – Jack Pavie, 1995 Ford F350, 1987 Real Lite 950
"After camping for 30 plus years and dealing with less than adequate cordless vacuums, I was less inclined to search out a cordless.  We do a lot of boondocking so this was a must with two white English labs.  I searched out all the brands, tried them before I made my choice, and I'm happy to say the Dewalt DCV580 cordless vacuum works for us.  There is plenty of suction.  The biggest plus is that it uses either the 18V battery or the 20V Lithium batteries, both of which I have used as I transition to the new style.  The biggest negative is its size.  I found a wand at the thrift store that I use with it.  A 5Ahr battery lasts a long time.  We took a two week trip with no charging issues.  I'm very happy with it." – Loren Jones, 2013 Ram 3500, 2013 Lance 850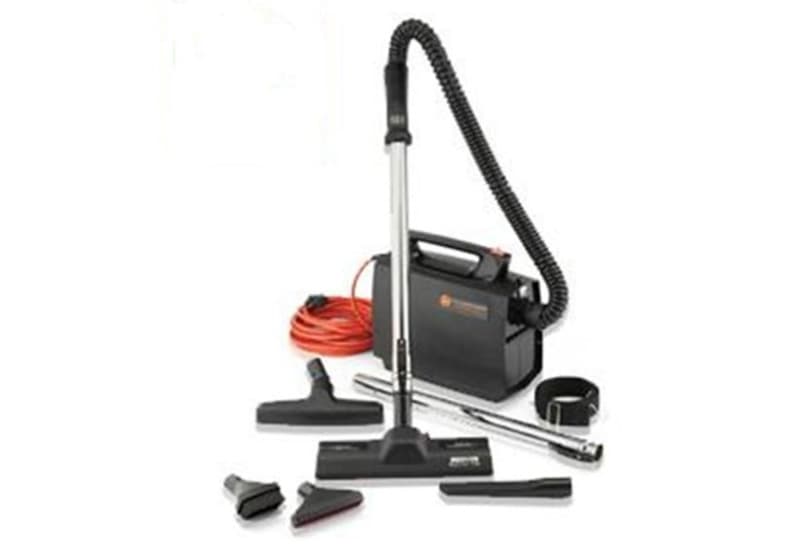 "I have a Hoover CH30000 PortaPower Lightweight Commercial Canister vacuum.  When looking for a vacuum we took a standard method – what do we own now that is old and still works great?  I've had this vacuum at work for 20 years and it is awesome.  Great suction, with or without HEPA, and a hose for those tough to get to places." – Bruce Heimbigner