Truck Camper Magazine readers reveal the best handheld vacuum cleaners for RVs and camping.  This week's Question of the Week was, "What handheld vacuum cleaner do you use, and do you like it?"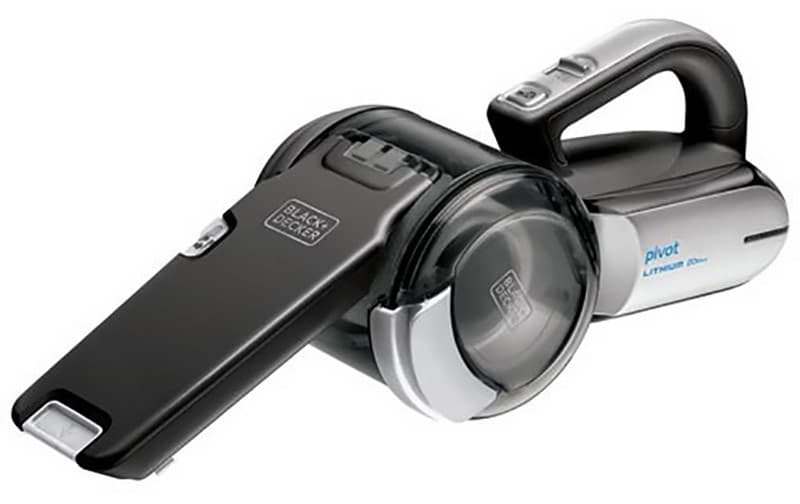 "I have a Black and Decker 20-volt lithium battery powered unit.  It's very powerful, and has worked for about two years now with no problems.  It's reasonably compact.  The 20-volt batteries also power flashlights and the chainsaw I take camping.
I do not know if the filter is HEPA, but it is effective and washable.  The only problem with the vacuum is that the exhaust blows downward and back, can blow around the debris you are trying to vacuum.  Also it's quite noisy, as any powerful vacuum will be." – Bill Peters, 2013 Chevy Silverado, 2013 Four Wheel Camper Hawk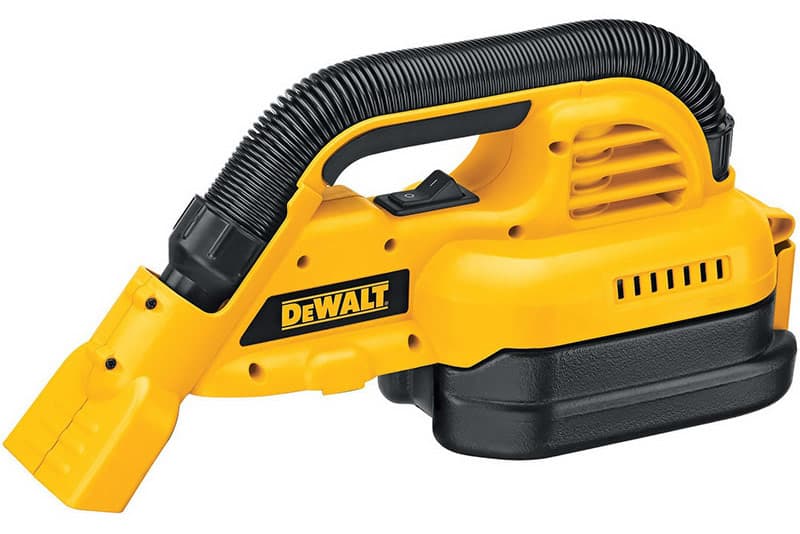 "I have an 18-volt Dewalt.  It's the best cordless I have used.  Remove the filter and it's a wet vac with a reusable filter.  It's easy to clean and dump." – Bruce Obrien, 2014 Ram 3500, 2000 Lance 915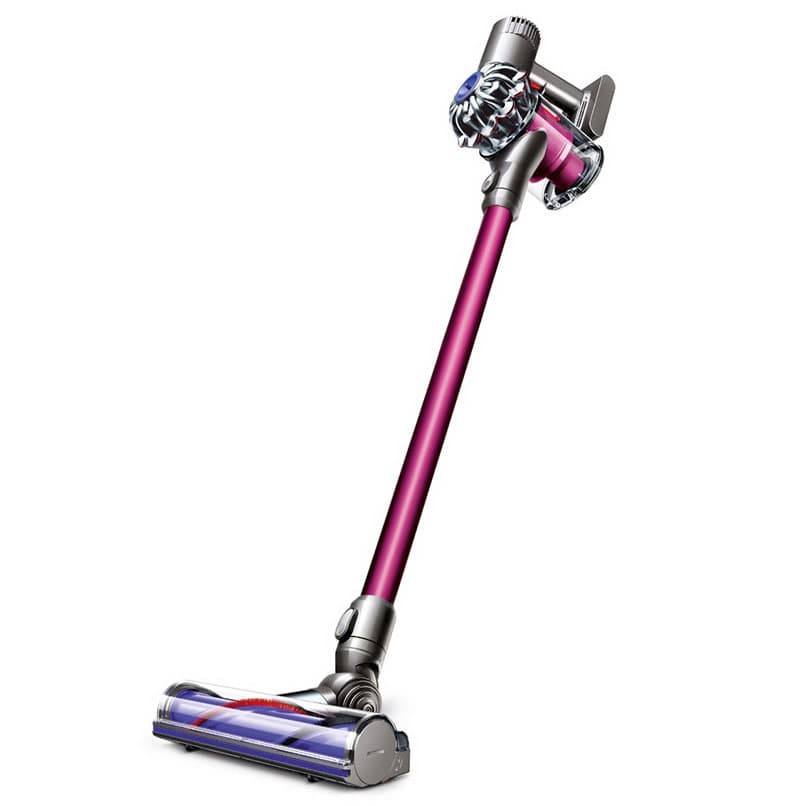 "I have a Dyson V6 handheld cordless.  It's powerful and supposedly cleans exhaust air cleaner than the outside air.  It runs about fifteen minutes on a charge, which is plenty of time to get the floor and bed.  We use it in the house when we are not camping.
I like the no-bag feature of the Dyson.  Just open the bottom trap door and dump into a trash can or plastic grocery bag for disposal." – Bob Ragain, 1994 Stewart and Stevenson M-1078, 2002 Alaskan 10′ NCO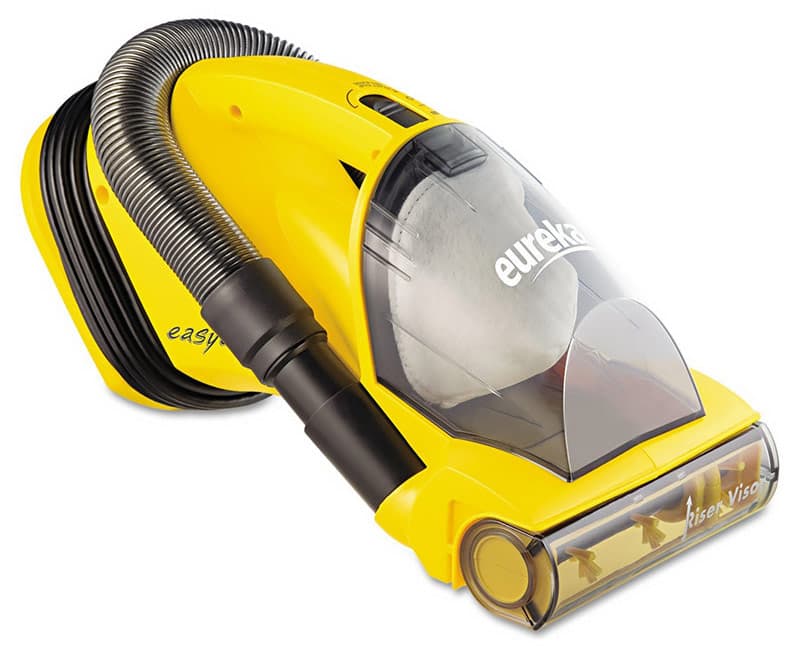 "My wife seems to like the Eureka Easyclean 71B.  It works well on our house steps also.  I like it for small jobs.  While this is a 120 volt model, I sure wish they made this in a battery rechargeable model also.  It works great for us." – Tom Bender, 2011 Ford F250, 2009 Sun Valley Apache Chief 8.65 WS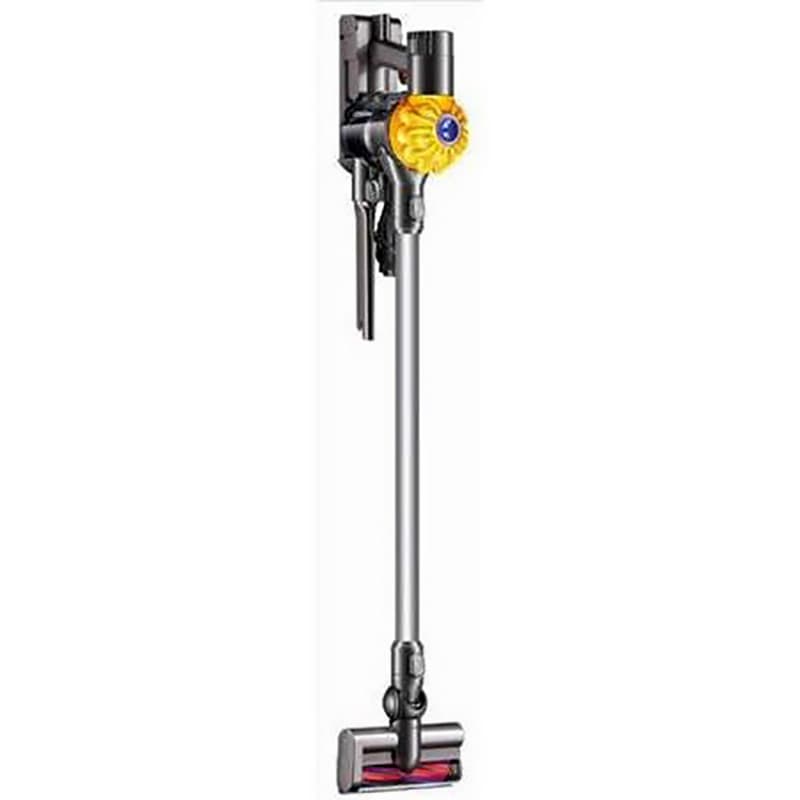 "I have a Dyson V6 Slim.  I've tried Dewalt, Ryobi and Craftsman.  The Dyson with the motorized brush for carpet is amazing!" – Michael Jakobsson, 2012 Dodge 3500, 2014 Lance 1050S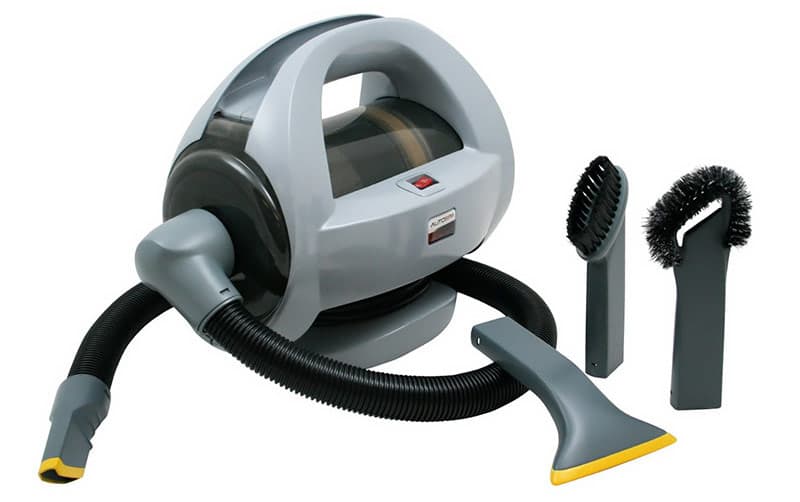 "I have a Carrand 94005AS AutoSpa Bagless Auto-Vac Hand-Held Vacuum.  It is small, has good suck, and is electric.  I was not pleased with any of the battery operated models.  It has limited capacity, but that is okay with a camper.  It dumps easily and has good tools that store on the vacuum." – Laurel Wilson, 2013 Ford 350,, 2000 Four Wheel Grandby
"I had a small Hoover upright that came with our used fifth wheel and fit under the bed. It is too big for a truck camper, but it works well." – Pete Haidinyak, 2016 Ram 5500
"We have never brought a vacuum with us on our trips as space and weight is at a premium.  An old fashioned broom gets us through the day just fine." – Tom Rybarski, 2014 Chevy Silverado 3500 DRW, 2006 Lance 1181

"So far the best I've found is the Milwaukee M12.  We normally travel with a small bag of M12 tools (drill, multi-tool) so adding the vacuum was an inexpensive way to get something that really sucks.  Other 12-volt DC units I've tried over the past fifteen years and four campers either didn't work well or were basically one-trip-it's-junk throw-aways.