Fifteen fellow truck campers confess the real reasons why they sold their truck camper, bought a different RV type, and then returned to a truck camper.  These tortured stories are sometimes hard to read – oh, the angst – but read them you must!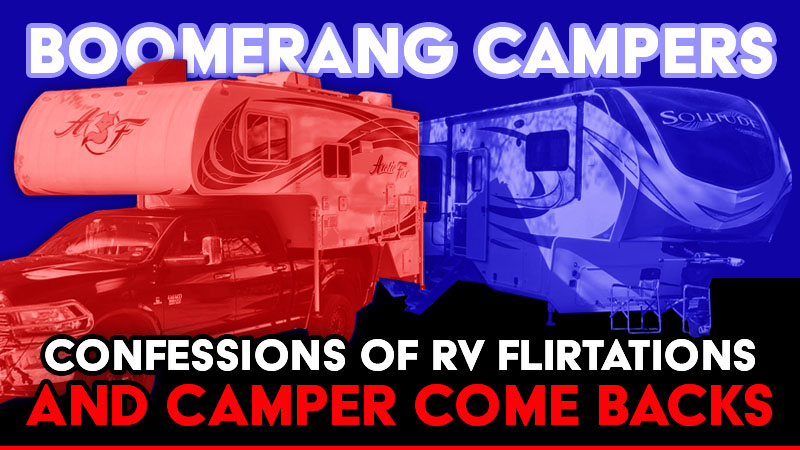 Sometimes we discover a new model or feature we just have to have.
Sometimes our life circumstances change and our current product no longer works.
Sometimes we just get bored and want something different.
Whatever the reason, we all sell stuff and buy different stuff.  We sell a house and buy a different house.  We sell a car and buy a different car.
Maybe you once sold your LP records and bought CDs, but I can't talk about that right now.  Seriously, please contact me before you sell your albums.  If one more reader tells me, "I had a ton of awesome LP records and donated them a few years ago" I'm going to go nuts.  Admittedly it's a short trip, but don't push me for goodness' sakes.
Anyway, for a myriad of reasons we all upsize, downsize, purge and replace our various belongings over time.  As a purely recreational product, RVs are particularly prone to this behavior.  We have personally known dozens of fellow RVers who seem to change RVs like underpants, or at least every other year or so.  For the record, please don't wear underpants that long.  Four rotations and in the hamper.
Earlier this week we showcased Jim and Janet Kaley's true story of trading-in a truck camper for a motorhome, only to return to a truck camper again.  If you missed it, take a moment and read their mind-boggling tale, "The $100K Truck Camper Question".  There's a bonus science fiction film with time travel and beer in the deal.
Along with the Kaley's story, we thought it would be fun to ask if you also had sold a truck camper, bought another type of RV, and returned to a truck camper.  We knew full well many of you had, and our email box subsequently blew up to prove it.
The most interesting part of these responses isn't what happened, but why they made the change, and what brought them back.  Perhaps reading these accounts will help inform a future RV decision.  You know, when you think, "I just have to have that new camper" or "We need more room / more storage / a dry bath / a third slide" or "I'm bored and want something different."  Yes, we can hear you.
This week's Question of the Week was, "Have you ever sold a truck camper, bought a different type of RV, and then returned to a truck camper?"
Mark Joslin
First Camper: 2007 Ram 2500, 199? Lance 830
Current Camper: 2006 Ram 3500, 2005 Lance 1181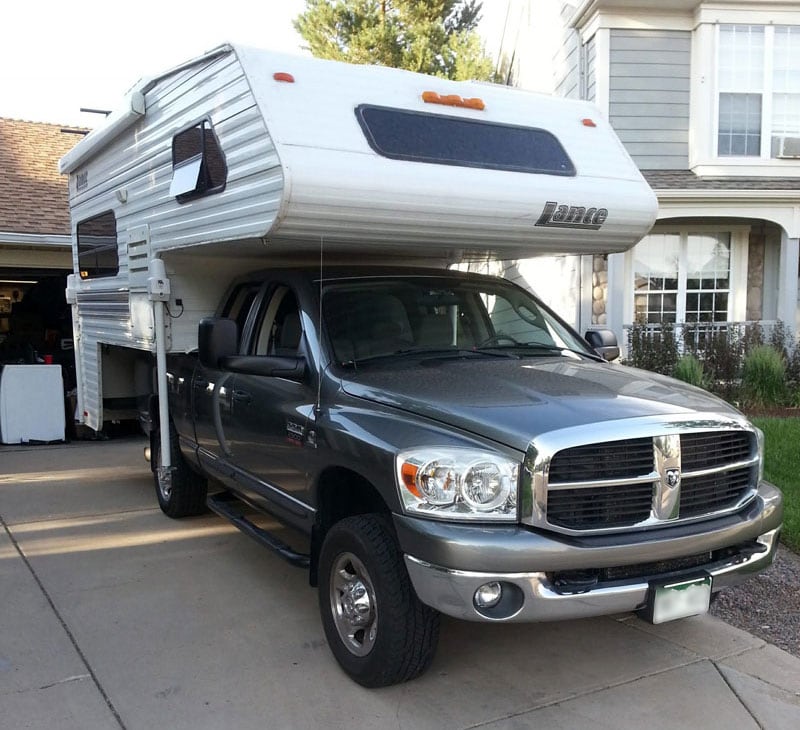 "We thought our first truck camper was too small for our family of five, plus a dog.  So we upgraded to a dually truck with a full-wall slide; a 2005 Lance 1181.  That worked great, but again, we thought the kids needed more space.
We were all very excited when I sold our 2006 Ram 3500 and 2005 Lance 1181 and replaced it with a 2013 Ford F150 Platinum and a brand new 2016 Lance 2815 travel trailer.  It had more space.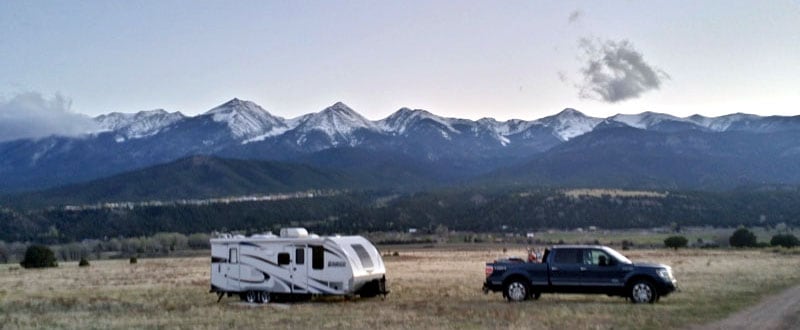 In use we quickly discovered a few shortcomings.  First, parking and leveling the trailer was a pain compared to the truck campers we had.  Even with the stabilizers down, the trailer was not nearly as stable as our truck campers.  The kids noticed that we couldn't get to the better campsites with the travel trailer.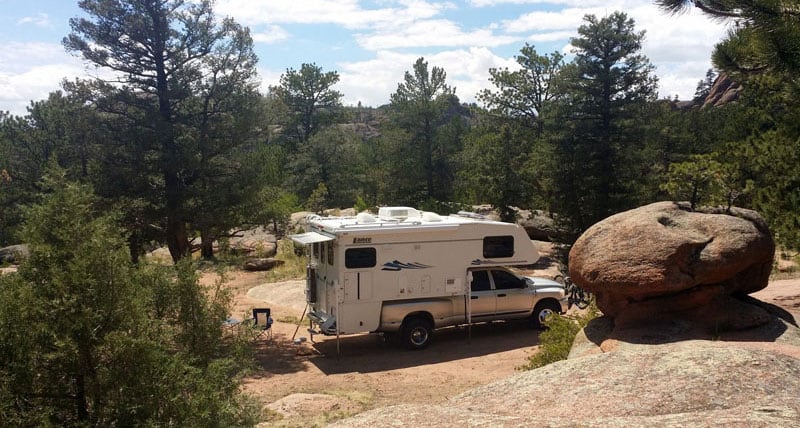 So we went back to the same year, make, and model truck and camper; a 2006 Ram and 2005 Lance 1181."
Perry Seegers
First Camper: 1994 Chevy 1500, 1957 Roaming Chariot
Current Camper: 2005 Ram 1500, 1970's unknown make and model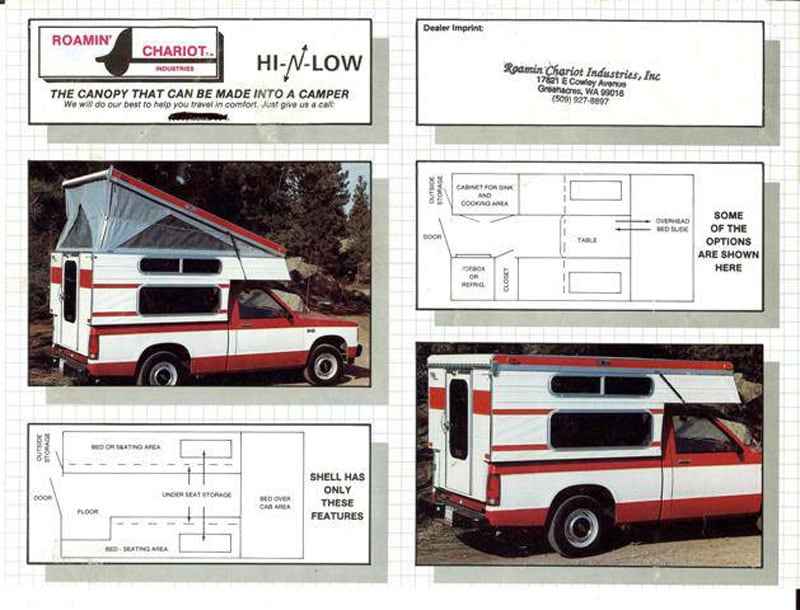 "I bought a 1957 Roaming Chariot truck camper and remodeled it.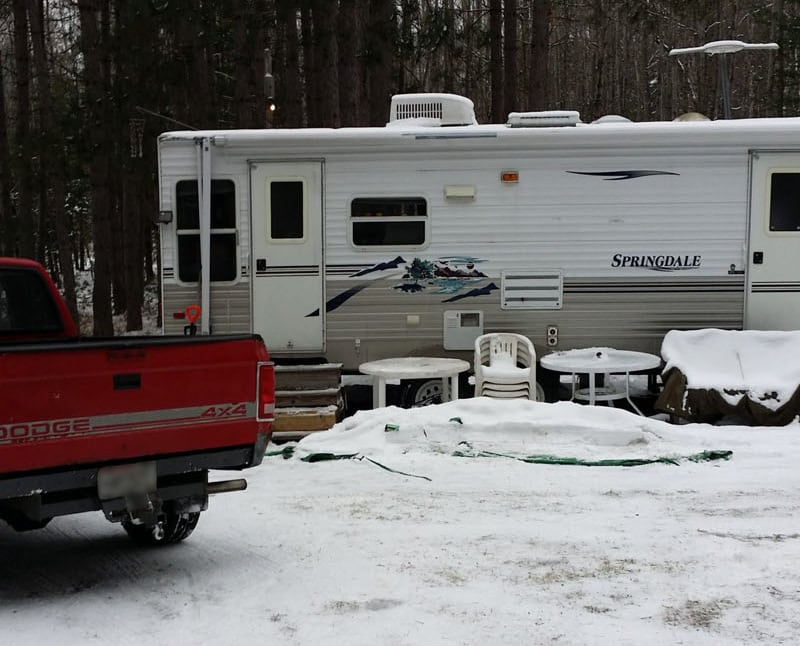 When the family got bigger I bought a 2005 Springdale 30-foot travel trailer, which we still have.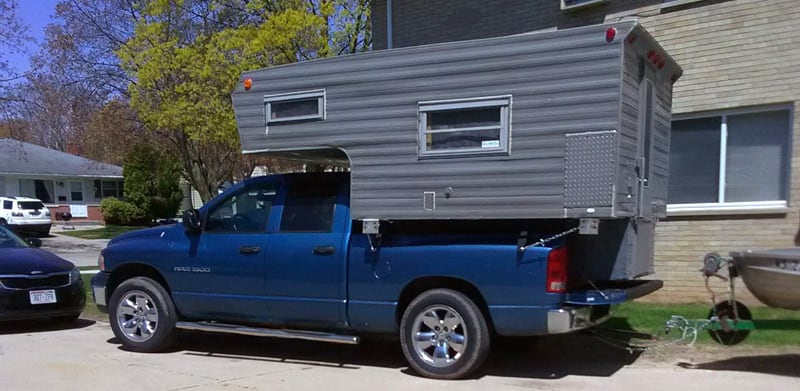 But, I missed my truck camper so I found another used one to remodel. I don't know the year of the camper because the owner before me removed the markings."
Angela Klinger
First Camper: 1992 Dodge Ram 3500, 1992 Lance 1191
Current Camper: 2018 Dodge Ram 5500, 2017 Arctic Fox 1140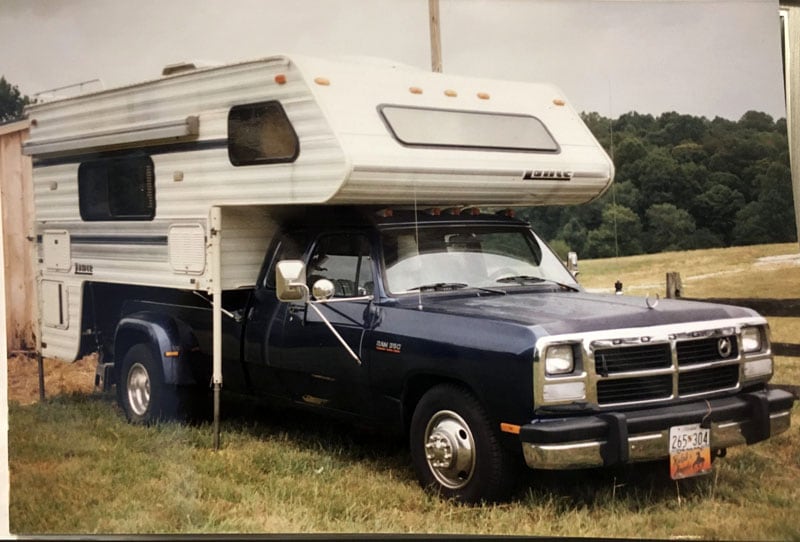 "We owned a horse farm in Frederick, Maryland. At that time we owned a 1992 Dodge Ram 3500 dually and a 1992 Lance 1191. For the next 13- years we took over 100 horse camping trips and loved our truck camper rig.
In 2005 we sold everything for the full-timing life and bought a 2004 Dodge Ram 3500 dually and a 2005 Holiday Rambler fifth wheel. We loved our rig and enjoyed our travels, but would often say how much we missed our old truck camper.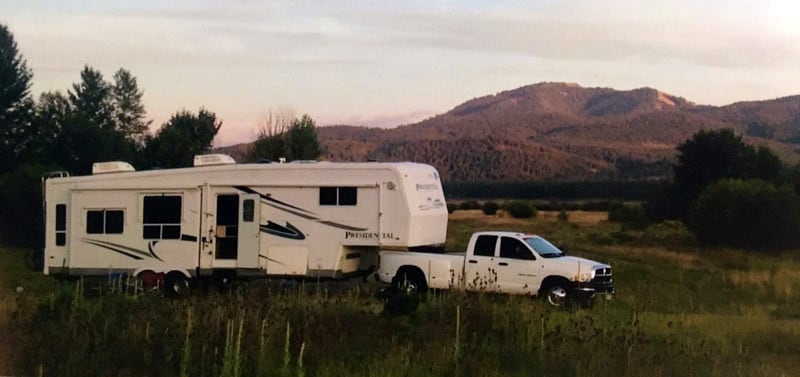 With our fifth wheel we were able to boondock, but not go way off-road. There were times we would be passing through towns and something would catch our eye. We were disappointed because we couldn't find a place to park our big rig. Then there were the times when only small sites were left in some USFS, BLM, and state parks.
Finally we decided to park our fifth wheel at an Escapees lot in Arizona where we are members. Now we travel seven months out of the year in our 2017 Arctic Fox 1140 and 2018 Dodge Ram 5500 with a Douglass camper utility bed.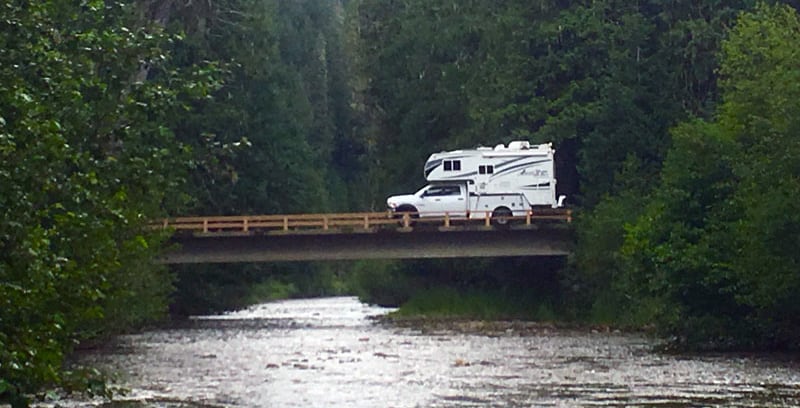 Now the real RV adventure has started!"
Mike Clark
First Camper: 2005 Ford F350, 2006 Lance 951
Current Camper: 2002 Chevy Silverado 3500, 2013 Lance 992
"My first truck camper was a 1996 Lance Squire 5000 with a 1995 Ford F250. I later upgraded to a diesel truck, 2005 Ford F350, and a 2006 Lance 951 with a slide-out.
I have always loved the freedom of truck campers. We like to go off the beaten path and exclusively dry camp. Campers also give us the freedom to tow ATVs and boats.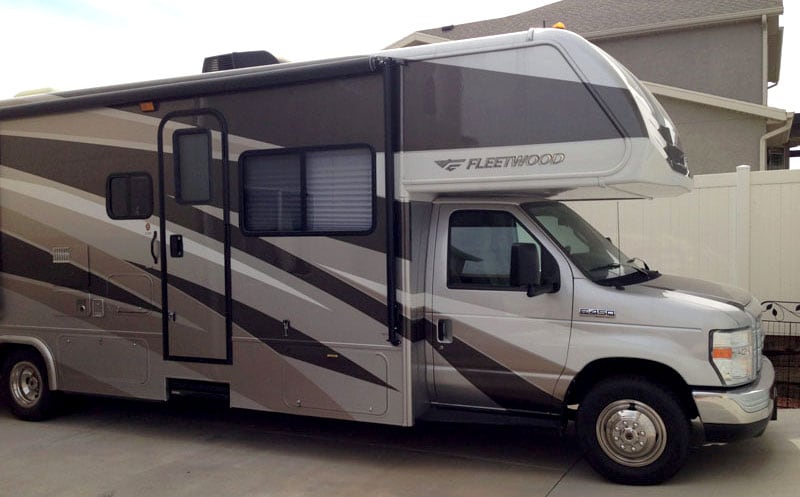 In 2012 we thought a Class C motorhome would suit our needs better. We had a toddler and we had a lot of extra gear to carry. We thought that the motorhome would be the best of both worlds; more room and still be able to tow.
We bought the motorhome and quickly learned it was a mistake. It was difficult to drive in windy conditions, would get stuck easily, and the passenger seating was not good.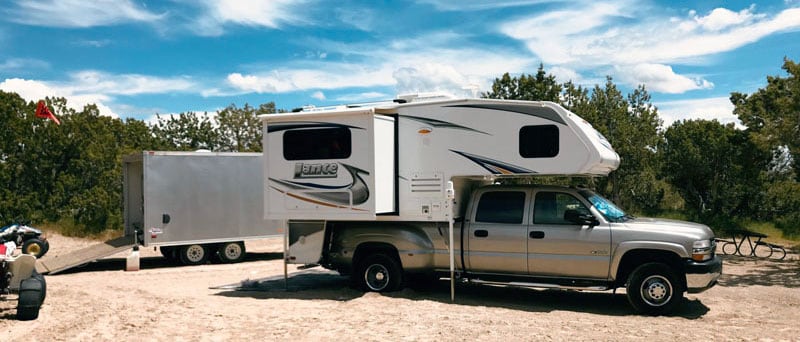 We sold the motorhome (and lost money of course) and bought our current rig. Since we bought the truck and camper used, we saved the money that we lost on the motorhome. We are happy to be back in a truck camper!"
Roger Rivers
First Camper: 1993 Chevy 3500, 1994 S&S 9.5
Current Camper: 2005 Chevy 3500, 2019 Lance 1062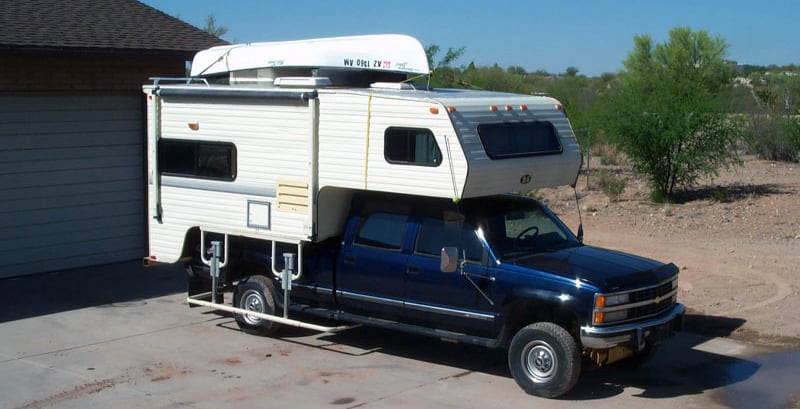 "I bought our first truck camper rig and set it up to pull a four-horse trailer to horse shows for my daughter. The camper was a place to stay and a place to change outfits for the different classes. That setup worked well for many years until the kids grew up and moved out.
My wife thought it would be nicer to travel in a motorhome. We sold the camper and bought a 37-foot Super C. With 150-gallons of water, we thought we could go anywhere.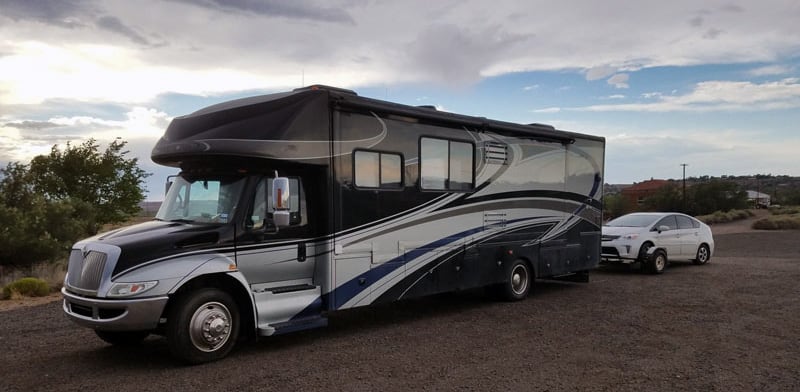 After a couple of years we learned that a 24,000-pound, 37-foot motorhome does not do well on dirt roads. It also wasn't well suited for boondocking. It was great for coast-to-coast travel, but we decided to go smaller.
We sold the Super C and bought a brand new 2017 Winnie View 24V motorhome. It was a nice rig. With 300-watts of solar, it was great for camping. At 16-miles per gallon, it was easier on the pocket for travel.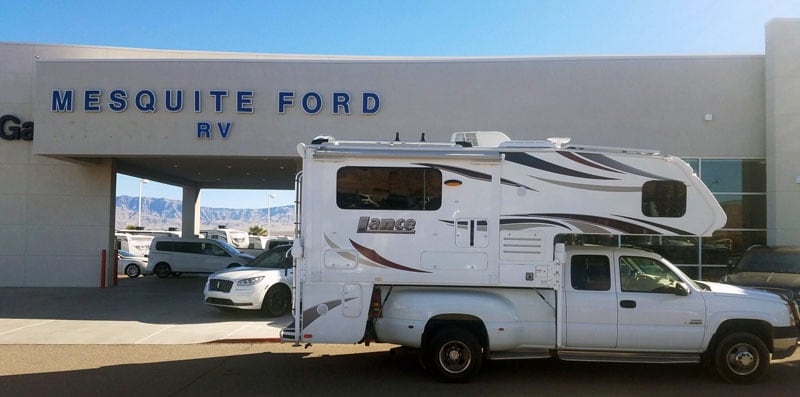 Then, during a December hunting trip with temperatures dipping to 10-degrees, it proved why it was a three-season rig. That cold camping trip was the straw that broke the camel's back. That's when we went back to a new Lance truck camper."
Bruce Colby
First Camper: 2004 Dodge 2500, 2004 Lance 835
Current Camper: 2018 Ram 3500, 2004 Lance 835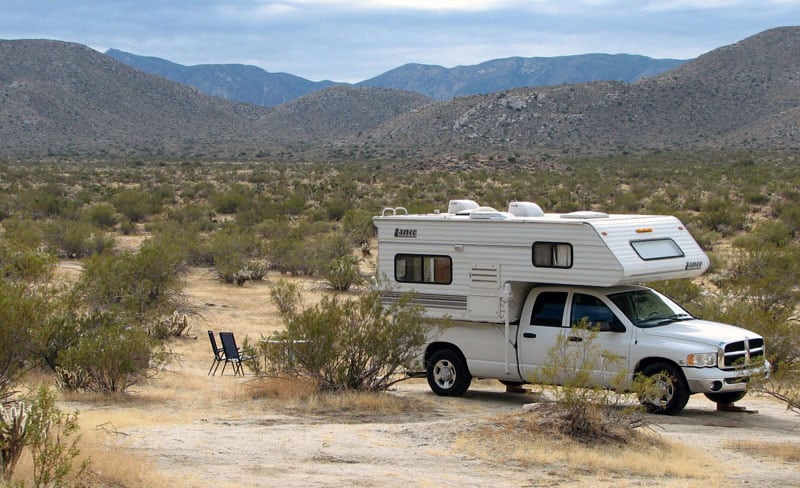 "The first truck camper was chosen because it allowed us to tow a box trailer and camp off-grid. It worked well for 14-years but, as we aged, the bathroom started getting smaller, and cold/rainy evenings sitting on the dinette became more uncomfortable.
Then we retired and a trip to Alaska seemed in order. Three-months in the truck camper seemed like it would be a challenge, so we looked for alternatives and ended up with a 22-foot travel trailer.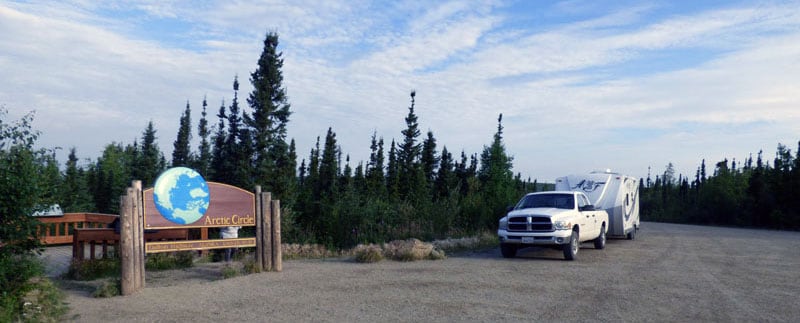 Alaska was a great trip, but we really missed our truck camper's flexibility. By the time we got home, we were ready to get back to our camper. Fortunately, we hadn't had time to sell it before we left.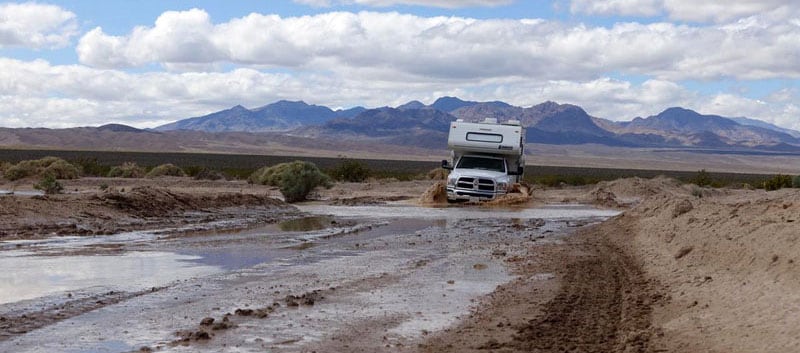 Now we have started looking at a slightly larger truck camper. We have decided on one and have acquired a truck to carry it; a 2018 Ram 3500. Unfortunately, the Covid issue has kept us from the actual purchase, but we are ready."
Jerry Smith
First Camper: 1974 Chevy, 1975 Great Divide Cabover 9-foot
Current Camper: 2012 Chevy 3500, 2013 Arctic Fox 992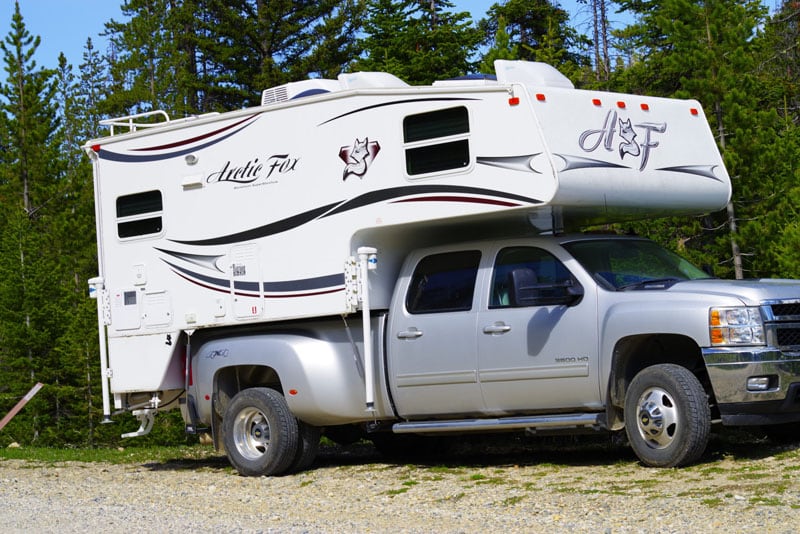 "I loved our first truck and camper. We could go anywhere with it, but our family outgrew it. We traded the camper in on a 27-foot Alumalite fifth wheel. It was okay and we took many trips with it. However, if we were not staying at a campground with full hookups, we found it was hard to heat and the tanks were too small.
My greatest love of camping is in the mountains or boondocking. The fifth wheel was hard to maneuver and turn around in many of the places I like to go. I finally sold the fifth wheel and bought my current Arctic Fox truck camper. My wife and I loved it. It is exactly what we wanted and needed.
Sadly my wife of 45 years passed away two years ago, but my love of camping has not gone away. I spend a great deal of my time in the mountains in my truck camper."
Pete Haidinyak
First Camper: 2000 Ram 2500,1980s unknown make and model
Current Camper: 2016 Ram 5500, Eagle Cap 1165
"We got our first truck camper because it was a cheap way ($3,000) to get into RVing to see if our family liked it. It turns out they liked the experience, but the rig was too small for four. So we got a 36-foot fifth-wheel bunk bed unit.
The fifth wheel worked well for traveling the country as the kids grew up. As the kids got older we downsized to a 28-foot fifth wheel.
As I started to think about retirement, I wanted a rig that I could take more places than a towed rig. I first tried a Lance 1172 on a Ram 3500 dually, but it was too heavy for that particular Ram.
Then I went about it the right way. I picked the camper I wanted and then found a truck to carry it. I selected an Eagle Cap 1165 because I felt I could travel in it for six months at a time without feeling closed in.
Since the Eagle Cap weighs around 6,000 pounds wet and loaded, I picked a Ram 5500 with a payload capacity of 10,500 pounds."
Barbara Chambers
First Camper: 1998 Ford F-150, Explorer Canadian Camper
Current Camper: 2007 Chevrolet 3500, 2003 Lance 1030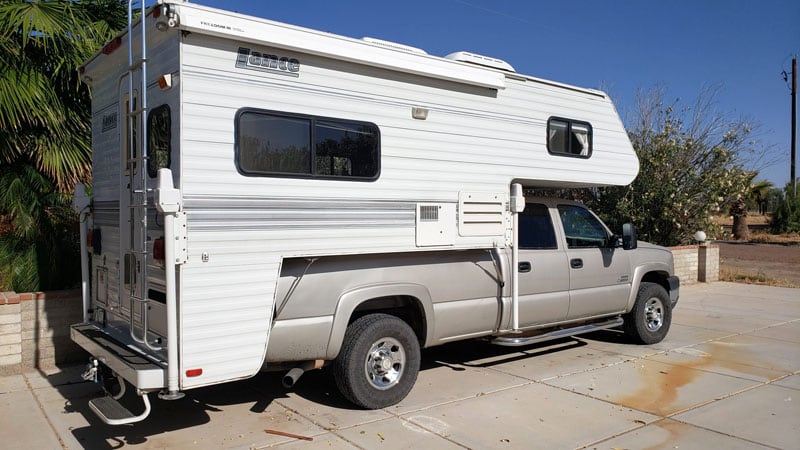 "I loved my first truck camper. It was small and it had a flush toilet. Then, we lived in our 40-foot motorhome for eight years, and still used the camper for places we couldn't take a big RV.
When my husband passed, I sold the motorhome and have been traveling in my truck camper ever since. I tow my car so I can camp and go anywhere without taking the camper off. I'm 85 so this makes it much easier for me."
Dave Riddle
First Camper: 1990 Ford F150, 8-foot unknown camper
Current Camper: 2015 Chevrolet 3500, 2017 Host Mammoth

"My first truck camper was a way to get started with truck camping. The camper had a bed, icebox, no heater, a pump water system, and a floor that had rotted out. I replaced the floor and we used it for a couple of years. I sold it for a small profit and bought a new Western Wilderness 11.5 non-slide camper and a new Ford F250.
I used that camper for several years then purchased a 34-foot Alpenlite fiver. I needed the fifth wheel for the work I was doing. It was great to live in for a year but, when the work was done, it was too big to take to the places we liked to go to. We also couldn't bring the boat along.
So we sold the fifth wheel and purchased a used 2007 Host Tahoe truck camper. When it was time to retire, we ordered a brand new 2017 Host Mammoth direct from the factory.
I have to admit I look at the motorhomes from time to time, but they always come up short for the serious boondocking that we enjoy and for towing the boat or the Canyon truck. Truck camping is it for us!"
Jerry and Janice Bonneau
First Camper: 1979 Ford F150 (farm truck), 1970s Lance
Current Camper: 1995 Ford F350, 2002 Lance 1061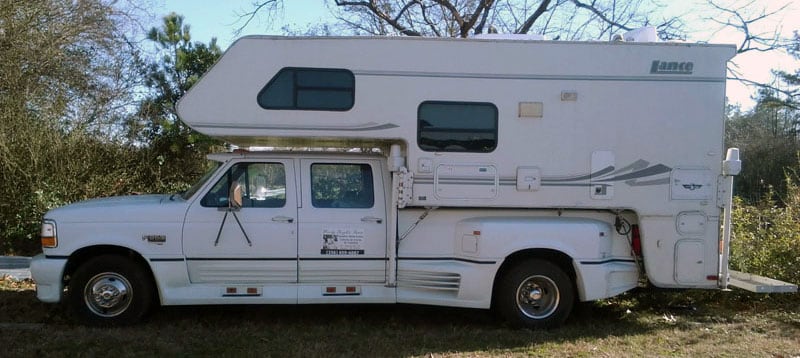 "In 1988 we were at an auction and we bought a worn-out, very heavy, Lance truck camper. We cleaned and fixed up the Lance and beefed up the springs and shocks on a poor old farm truck. When I look back, that Lance was too heavy for that pickup. But, boy, did we have fun!
The Lance was sold for $400 to be used as a hunting cabin. We thought we would like more room so we bought a 32-foot Sunrise travel trailer. Unfortunately, Hurricane Katrina killed her.
In 2006 we bought a 2005 Coachman 24-foot travel trailer and only used it twice. It was too much aggravation to hook and unhook. It was easier just to stay at a motel. Ugh!
In 2008 we passed by a Class A dealership and there she was, on a boat trailer in the back of the lot. Sitting there was a beautiful 2000 Lance 1130, so we just had to stop! The Coachman took her last trip with us to the dealership and the Lance came home.
In 2015 our barn burned down taking our 1130 Lance with it. So, we found a 2002 Lance 1061 which we still have now, and we're still having fun!"
Anne Brown
First Camper: 2013 Ford F-450, 2017 Host Mammoth
Current Camper: 2014 Ford F-450, 2020 Host Mammoth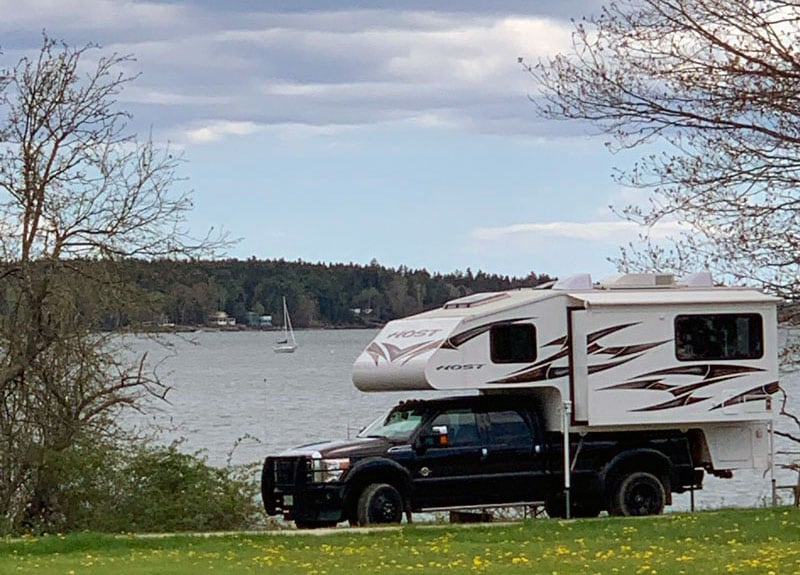 "In 2017 we had a Chalet triple-slide. On a trip to Texas we developed a slide problem that no one could fix, not even a full rally of truck campers.
We made it back to Truck Camper Warehouse and traded it for a Host Mammoth. Bill Penney eventually pulled the whole slide out of the Chalet, fixed it, and sold it to a happy camper.
We used the Host Mammoth for a year, but thought we were having problems getting up the stairs (advancing age and all that). Before we broke legs, we left our much-loved F450 and Mammoth on consignment at Truck Camper Warehouse and bought a 2018 Forest River Forester; a Class C motorhome.
The C, known as "The White Whale", was 32-feet overall, featured a V10 gas engine, and was actually quite comfortable inside.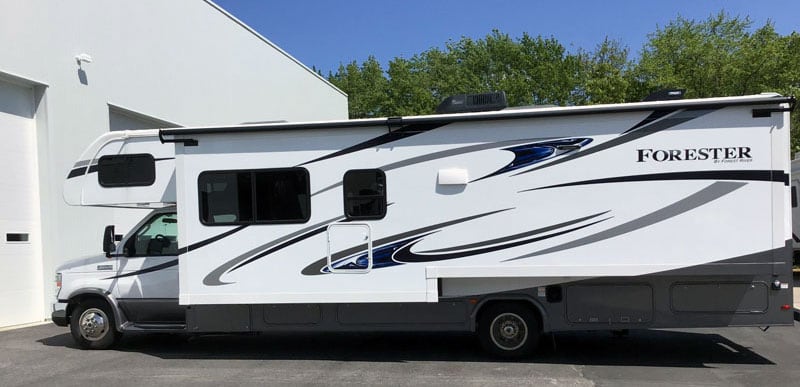 Then we rigged it up to tow our Jeep or ATV. That put our length at 52-feet overall. We had always laughed at the little old white-haired lady peering through the steering wheel driving a bus-sized RV down I-95. That would have been us.
We kept thinking of all the places we could no longer go due to length – back roads in Utah, woods roads in Maine, friends' driveways for camping in New England. You don't back up a C with a tow vehicle.
The pros for the Whale included one-step entry, large refrigerator, room to move around, lots of closet space, and a big bathroom. The cons were length, the V10 gas engine, it was not a good camper for really cold weather, the noise inside while driving, and having to take the whole camper to a grocery store instead of just a truck.
The Class C was a great rig if you wanted to go to a campground for a season. We just plain missed the truck camper and talked all the time about trips we had taken in one.
The Whale is now over at Truck Camper Warehouse on consignment and we are awaiting delivery of a 2020 Mammoth mid-June. We lucked into a super clean 2014 Ford F-450 with only 39,000 miles on it. It feels like home driving it again.
You will not be able to tell much difference in the before and after pictures. The truck color was Kodiak Brown. Our new truck color is Tuxedo Black. The campers look identical. It will be fun to eventually meet up with the New Englander who bought the last camper rig we had. They seem to be enjoying it a lot."
Scott Ellis
First Camper: 2003 Chevy 1500, 2008 Northstar pop-up
Current Camper: 2012 Chevy 3500, 2018 Northern Lite 9-6QSE
"We actually had two bumper-pull trailers before the Northstar truck camper. Once we had a truck that was up to it, a truck camper seemed more suited to our travel and camping style, so we bought the Northstar at a show.
Despite the dealer's assurances, the camper was too much for the half-ton, so we upgraded to a three-quarter-ton. That combination made a very nice rig.
However, as we got older, we wished for an indoor bathroom. Our Northstar did not have a bathroom, and no pop-up has one with enough privacy for the shy one of us.
So, we went to an A-frame pop-up tow-behind trailer, which turned out to be a silly choice. The A-frame was cramped, had no bathroom, and as it turned out, structural issues in a high wind.
Off that went and we traded for an 18-foot Fun Finder trailer with a slide. It was nice, but, man, it sucks worrying about whether we'll be able to turn around at the end of the road.
Finally, we sat in a Northern Lite and we were sold on the feel and quality. I traded up to a more-than-adequate truck and have never looked back. We'll keep this camper until we can't climb the stairs."
Henry Huizenga
First Camper: 2005 Chevy 2500 Silverado, 2004 Arctic Fox 860
Current Camper: 2011 Ram 3500, 2019 Arctic Fox 811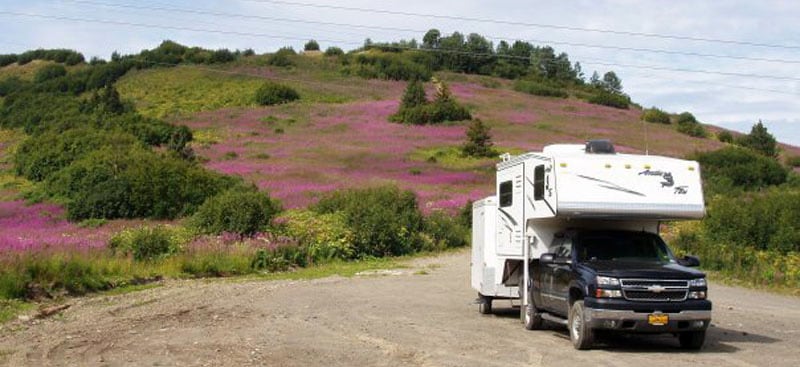 "Our first truck camper was a 2004 Arctic Fox. Then we decided to go with a fifth wheel for more space.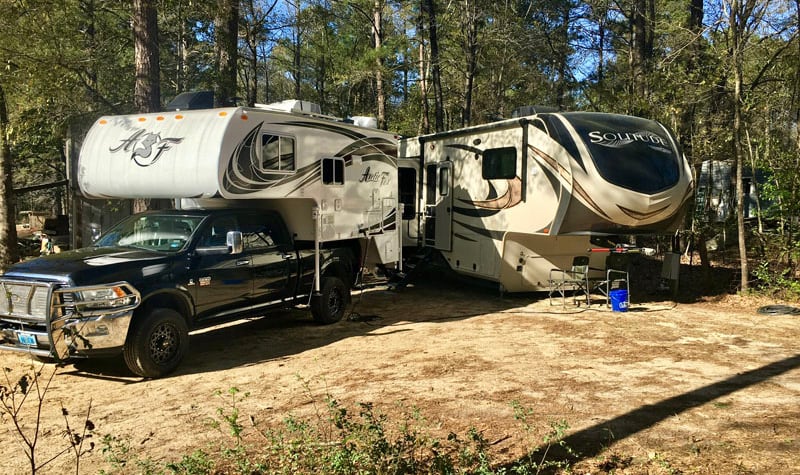 After a few years with fifth wheels, we found driving them back and forth to Alaska was hard on them. There were lots of broken springs and structural issues with the fifth wheels.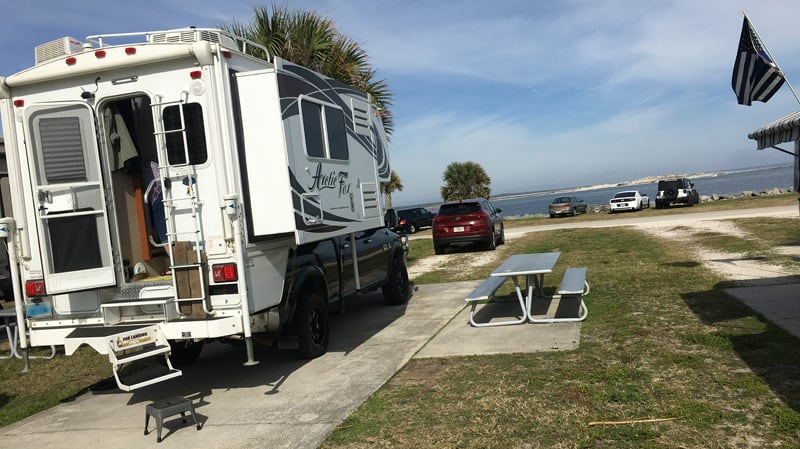 I eventually bought another Arctic Fox truck camper. I still have a residential fifth wheel, but many trips are now in the Arctic Fox. This summer we will pull the boat behind the Arctic Fox."
Jeff Hauser
First Camper: 1970 Dodge W200, 1990 Security Camper
Current Camper: 1996 Dodge Ram, 2006 Arctic Fox 811
"As a young father with a young small family all I could afford was a $500 truck and a $1,000 truck camper in the late 80s. I put a 440 engine in place of the 318 and beefed the suspension. With that set-up, we traveled everywhere on the cheap.
I bought an 18-foot 1972 Winnebago Class C motorhome after that, but I could only use it as an RV. The truck I could use full-time. After several other used motorhomes, I bought a 1996 Dodge Ram with a Cummins 12-valve and a stick shift.
I found a used 2006 Arctic Fox that had one owner. I paired the rigs after adding 4,000-pound leaf springs and a 1.5-inch sway bar from a salvaged motorhome. It works well.
Now I am retired I can't afford a new rig. Used trucks and campers are plentiful and relatively cheap. If you are careful you can find good used equipment.
My truck and camper were under $20,000. I have had the rig for four years. I keep it in top shape and I can justify the costs. I can use the truck when I have to do truck things."
Mike Pohl
First Camper: 1972 Ford F250 Camper Special, 1968 10.5 Vista-Liner
Current Camper: 2015 Ford F250 Super Crew, 2015 Lance 855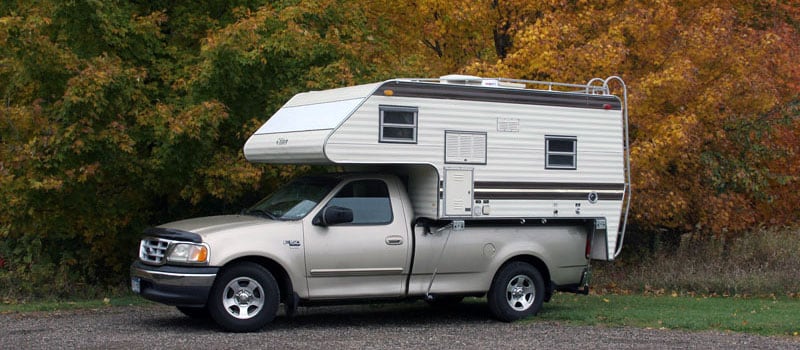 "We tent camped for many years. After surviving countless rainy nights, we decided to try a truck camper. My parents got into truck campers back in 1965, so I was familiar with them.
We bought our first rig in 1975. It was a used Vista-Liner Camper. We sold it in about 1985 and put a high rise topper on the 1972 Ford. I made a bed for the back with storage under the bed for the porta-potty, cooler, etc.
We camped in this until 1999 when I bought another Ford F150 long box. I had to buy a new high rise to fit the new truck style. I set it up like the last one, but we had a 21-foot Cuddy boat that we towed and slept in most of the time.
In 2002 we bought a 1985 American Pilgrim 8.5 hard side truck camper and put that on our 1999 Ford F150. In 2009, we retired and sold the boat that we seldom used since we purchased the truck camper. We loved the freedom of the truck camper again.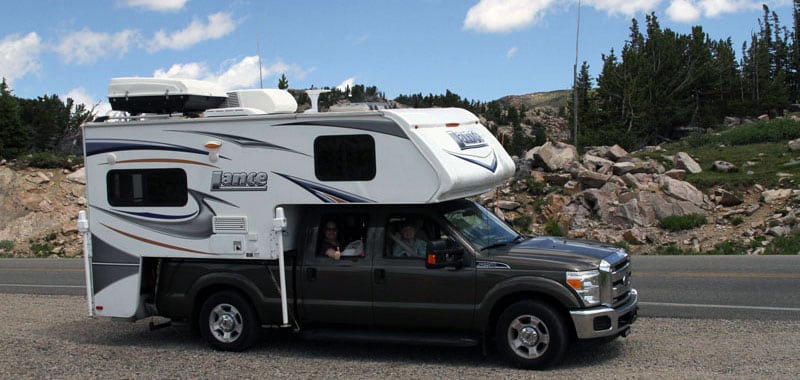 In 2016 we upgraded to our dream setup, a 2015 Ford F250 Super Crew and a 2015 Lance 855. This rig should be our last!"
Other Camper Flirtations
The following responses don't exactly follow the, "had a truck camper, sold it, bought a different RV type, and then returned to a truck camper" question.  They're more, "had a camper, sold a camper, bought a camper".  Their feedback sheds even more light on the variety of reasons people keep coming back to a truck and camper.
Tom Scholtens
First Camper: 1975 Dodge 150, Skamper Camper pop-up
Current Camper: 2010 Silverado 2500HD, 2013 Bigfoot 25c10.4

"The first truck camper I bought was Skamper pop-up truck camper. I literally bought it for $500 and sold it for $500. After that, I bought two more pop-up truck campers.
As we were living in the northwest on the coast, there was lots of rain and the pop-up material was seemingly always wet. That eventually led me to get a 19-foot Terry fifth wheel. Then I bought my first Bigfoot truck camper.
So, we have had four pickups and five campers. We are now looking to go to a 25-foot Class C to avoid the climb into the back of the truck and into the bunk."
Ernie Jennison Jr.
First Camper: 2012 Alaskan
Current Camper: 2019 Adventurer 86FB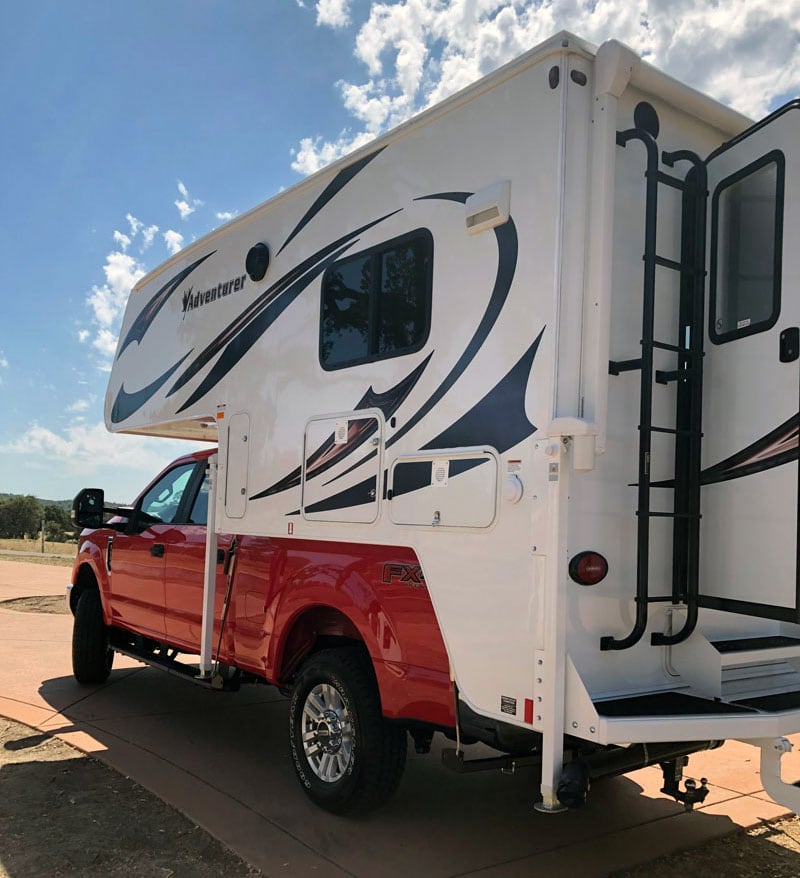 "I loved my Alaskan truck camper and used it a lot. I have arthritis in my lower back and hips. The process of raising the hard-side pop-up included climbing into the cabover to raise the side panels, and then lower the roof to seat the roof, and the climb back into the cabover to clamp the side panels into place. It took an hour or more for the pain in my back and hops subsided.
I wanted to travel so I had to change my mode of transportation. Now I have a 2019 Adventurer 86FB, and I am more than happy with it. I will not venture away from a slide-in truck camper again."
John Bell
First Camper: 2007 Ram 3500, Lance 1130
Second Camper: Remains to be seen
"My wife and I have RVed all of our married life of over 50-years. We have owned many types of rigs; a Class C, several travel trailers (up to 35-feet), and a large fifth wheel. We have been retired over 20-years and traveled full-time most of it. We finally bought a house and now only travel in the summer.
Our last full-time rig was a big fifth wheel. After a few years of homeownership we sold the fifth wheel and bought a Lance truck camper. It made downsizing easy. We already had a capable truck.
The Lance 1130 is our first camper. We bought it seven years ago. We travel about three to four months in the summer. It has served us well and we have no complaints about the rig.
Many people go through several rigs in their life, increasing size along the way. As we have aged, we have been downsizing rigs. Now it's getting harder to get into, and load in and out of bed.
Right now have a RoadTrek van sitting beside the Lance. We will use the RoadTrek this summer. We will sell one this fall. Which one will win?"
Tom Bowen
First Camper: 2000 Dodge 2500,2002 Palomino
Current Camper: 2014 Ram 3500, Planning Lance 1172

"We bought our first truck camper so that we could pull our trailer with snowmobiles or ATVs. We enjoyed it, but it was cramped. If it was raining or we had a cold night, the dinette became uncomfortable very quickly.
We went to a Class A motorhome, but that was just too much. We didn't have a real vehicle to use when we got to where we were going.

We have also had a bumper pull travel trailer and still have a fifth wheel that we leave permanently parked on a vacation lot. A toy hauler fifth wheel could serve all purposes, but that will also limit where we can go even if we are not bringing toys.
With the bigger truck campers that are available we think we can finally find our sweet spot with comfort, a vehicle if we off-load the camper, the ability to tow toys, and we can go off the beaten path if we want."