Truck Camper Magazine readers have field tested a number of WIFI extenders, boosters and antennas while traveling cross country.  Here are the makes and models they recommend to fellow campers.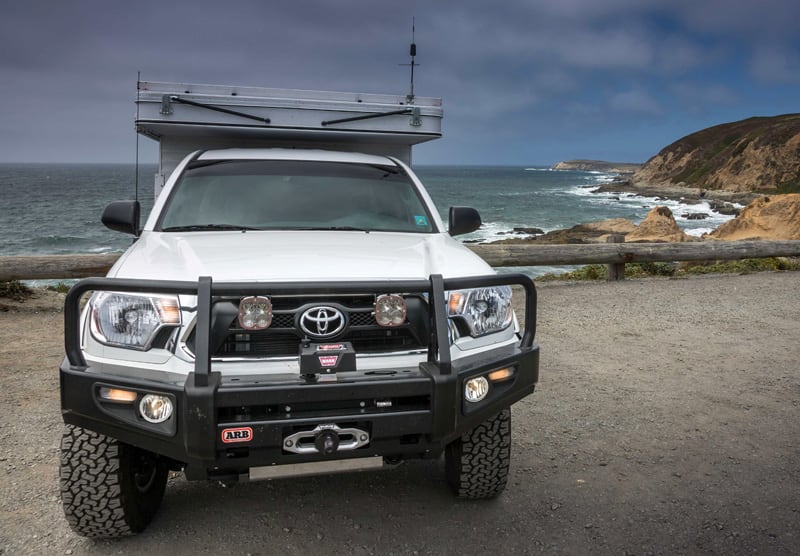 What are the best WIFI boosters and antennas for campers and RVs?
1. weBoost Drive 4G-M cell phone booster kit
"I have the Wilson weBoost Drive 4G-M cell phone booster kit (470108) and the weBoost RV / Trucker Spring-Mount Antenna Kit with mount (318433). You should mount the antenna on the driver's side. Trees and signs are sometimes problematic on the passenger's side.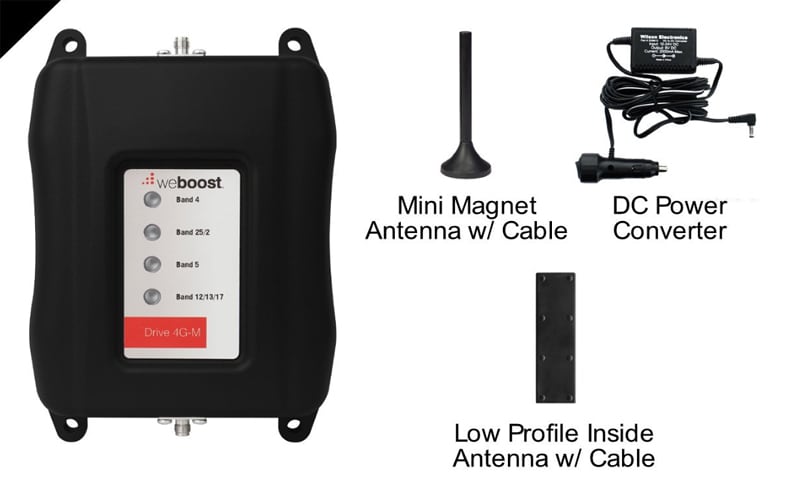 I have since sold the camper, but the setup was quite good. It made the difference of getting a connection or not with a weak signal. My biggest complaint with camping and RV parks is they would advertise WIFI, but didn't have enough bandwidth to use it." – Mitch Johnson, 2015 Toyota Tacoma, 2015 Four Wheel Campers Fleet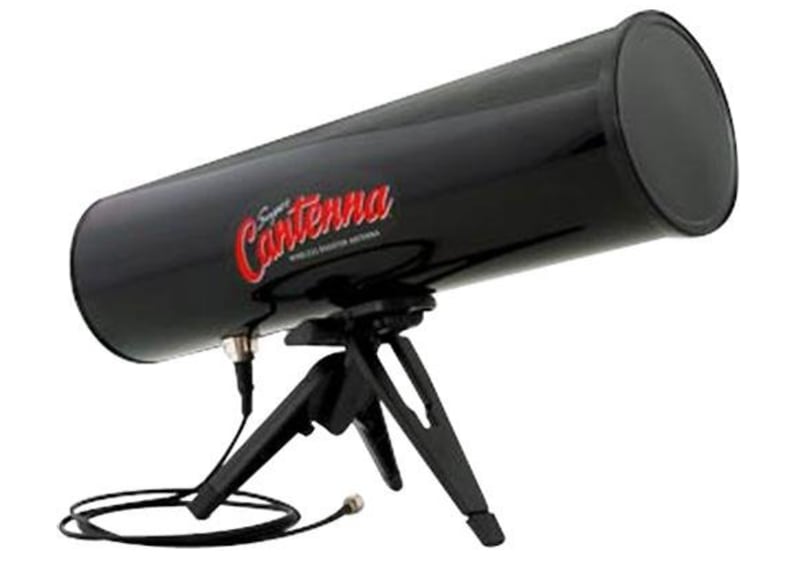 2. Cantenna WIFI booster
"I use a Cantenna WIFI booster. It was about $40 and it works great. An example was at the Panamint Springs Resort near Death Valley, California. They have WIFI, but it's only accessible to the first row of campsites across the road from the resort. That's where the router is located. With the Cantenna WIFI extender, I was able to access that WIFI just fine in one of the full-hookup RV spaces quite a bit farther back." – Rob G, 2005 Dodge Ram 3500, Fifth Wheel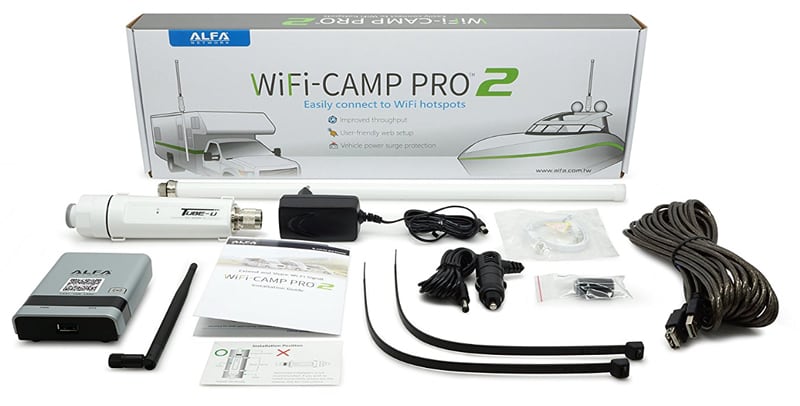 3. Alpha WIFI Camp Pro 2
To avoid jumping to an unlimited data plan, I ordered an Alpha WIFI Camp Pro 2 kit which seems to be one of the better deals on Amazon. It should arrive in a couple of days. I look forward to seeing what others are doing." – Gary Bramlett, 2016 Ford F350, 2004 Lance 845
4. Wirie AP+ Long Range WIFI Antenna
"Having a stable internet connection is important to us. We use a Wirie AP+ long range WIFI antenna. It's a booster designed for boats and RVs. It's a little expensive, but really works well.
If there is an unsecured signal within a mile or so (line of sight) I can be online in minutes. The Wirie AP+ very easy to set-up and only needs a 12-volt power source to operate. It is easily hung outside the camper when needed, or it can be permanently mounted.
We also use the Wirie AP+ with our boat, so we keep it semi-portable. There is always WIFI signal – unless we are miles off shore with the boat. When camping, we have to be really in the wild not to have a good WIFI connection" – Wes Hargreaves, 2016 Ford F450, 2006 Snowbird 108DS
"I use the Wirie by Wiriepro. It's easy to hookup and it's very effective and easy to use.  You can also install a cell card for when no WiFi is available.  It works really well.  I have one on my camper and one on my boat." – Todd Syska, 2018 Ram 3500, 2015 Arctic Fox 1140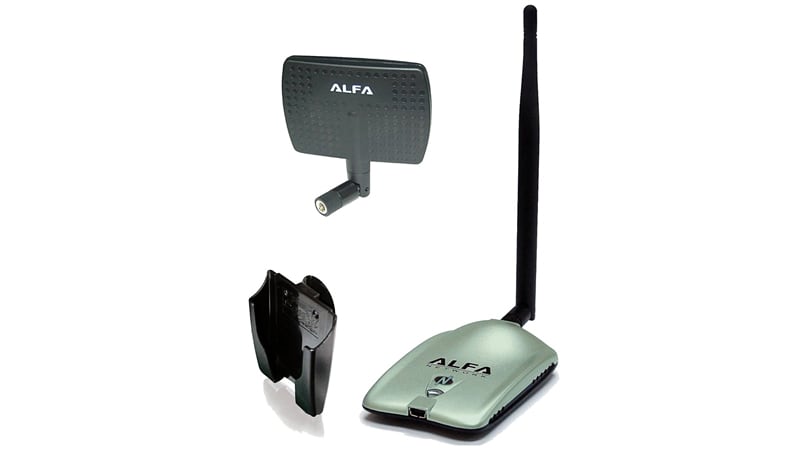 5. Alpha desktop booster, AWUS036NH
"We use several of different boosters and antenna combinations for WIFI that we select based on need. First, we have an Alfa desktop booster, AWUS036NH. It's an omni whip antenna for modest boost needs.
We can remove the whip antenna from the booster and connect a directional Yaggi antenna for long-range and max boost. This takes quite a bit of fussing to get it aligned, but it works wonders once its set up correctly. The booster is connected to an Alfa WIFI repeater so we can connect multiple devices wirelessly.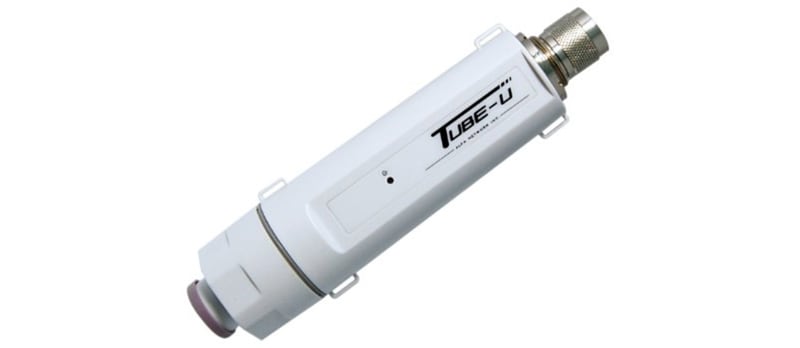 6. Alpha Tube U omni antenna and booster
We also have an Alfa Tube U integral omni antenna and booster that connects directly to the WIFI repeater. This is our go-to setup most of the time since it requires minimal setup and is quite powerful. These set-ups work well unless there are a lot of people streaming movies in the RV park." – Dave Bennett, 2014 Ford F150, Four-Wheel Camper Hawk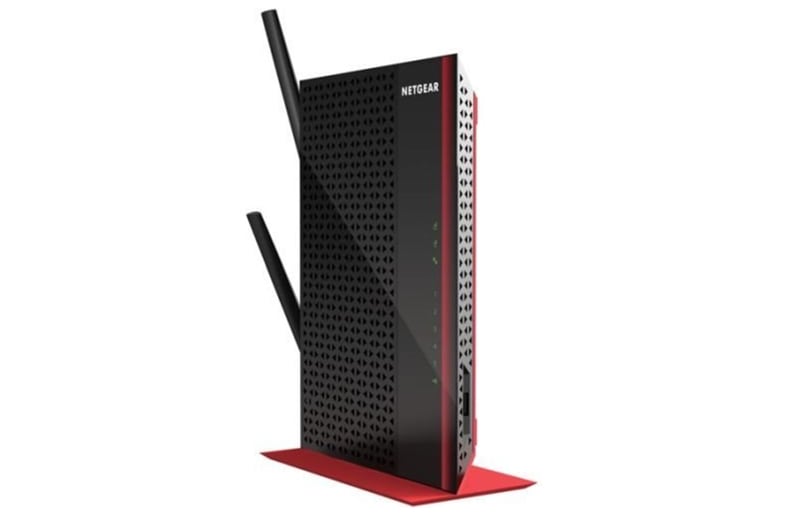 7. Netgear EX 6200 WIFI Extender
"I have a Netgear EX 6200 WIFI extender that I cut the AC plug off and wired directly into my Blue Sea 12-volt fuse panel. As far as the original antenna's are concerned, I left one of the two untouched.