Truck Camper Magazine readers have field tested a number of WIFI extenders, boosters and antennas while traveling cross country.  Here are the makes and models they recommend to fellow campers.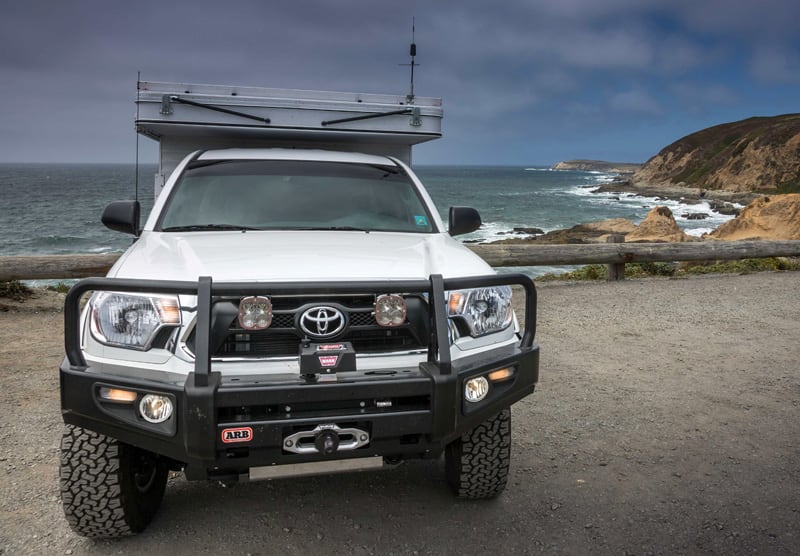 What are the best WIFI boosters and antennas for campers and RVs?
1. weBoost Drive 4G-M cell phone booster kit
"I have the Wilson weBoost Drive 4G-M cell phone booster kit (470108) and the weBoost RV / Trucker Spring-Mount Antenna Kit with mount (318433). You should mount the antenna on the driver's side. Trees and signs are sometimes problematic on the passenger's side.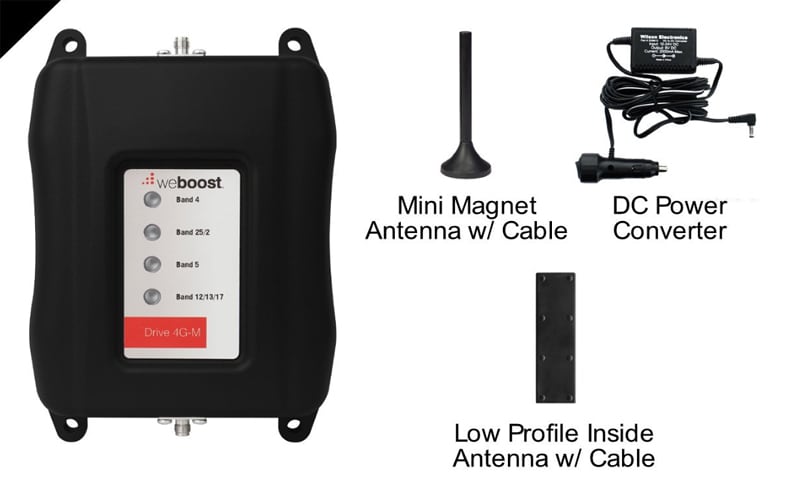 I have since sold the camper, but the setup was quite good. It made the difference of getting a connection or not with a weak signal. My biggest complaint with camping and RV parks is they would advertise WIFI, but didn't have enough bandwidth to use it." – Mitch Johnson, 2015 Toyota Tacoma, 2015 Four Wheel Campers Fleet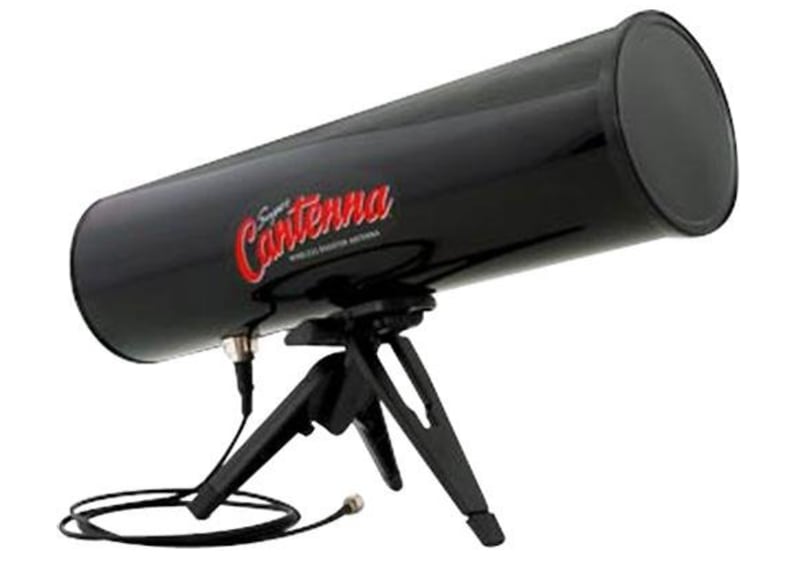 2. Cantenna WIFI booster
"I use a Cantenna WIFI booster. It was about $40 and it works great. An example was at the Panamint Springs Resort near Death Valley, California. They have WIFI, but it's only accessible to the first row of campsites across the road from the resort. That's where the router is located. With the Cantenna WIFI extender, I was able to access that WIFI just fine in one of the full-hookup RV spaces quite a bit farther back." – Rob G, 2005 Dodge Ram 3500, Fifth Wheel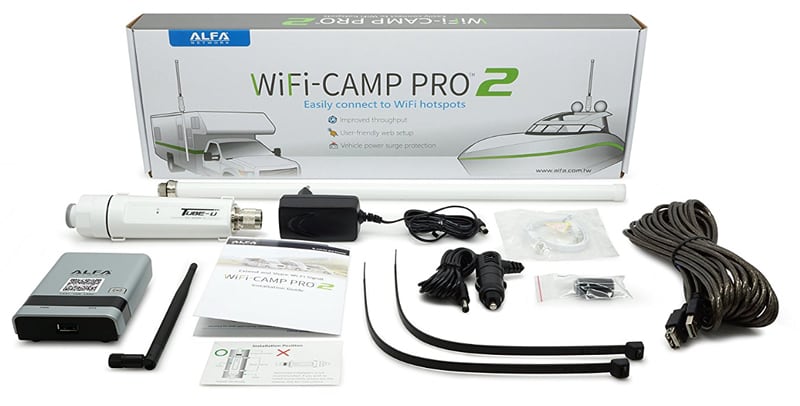 3. Alpha WIFI Camp Pro 2
To avoid jumping to an unlimited data plan, I ordered an Alpha WIFI Camp Pro 2 kit which seems to be one of the better deals on Amazon. It should arrive in a couple of days. I look forward to seeing what others are doing." – Gary Bramlett, 2016 Ford F350, 2004 Lance 845
4. Wirie AP+ Long Range WIFI Antenna
"Having a stable internet connection is important to us. We use a Wirie AP+ long range WIFI antenna. It's a booster designed for boats and RVs. It's a little expensive, but really works well.
If there is an unsecured signal within a mile or so (line of sight) I can be online in minutes. The Wirie AP+ very easy to set-up and only needs a 12-volt power source to operate. It is easily hung outside the camper when needed, or it can be permanently mounted.
We also use the Wirie AP+ with our boat, so we keep it semi-portable. There is always WIFI signal – unless we are miles off shore with the boat. When camping, we have to be really in the wild not to have a good WIFI connection" – Wes Hargreaves, 2016 Ford F450, 2006 Snowbird 108DS
"I use the Wirie by Wiriepro. It's easy to hookup and it's very effective and easy to use.  You can also install a cell card for when no WiFi is available.  It works really well.  I have one on my camper and one on my boat." – Todd Syska, 2018 Ram 3500, 2015 Arctic Fox 1140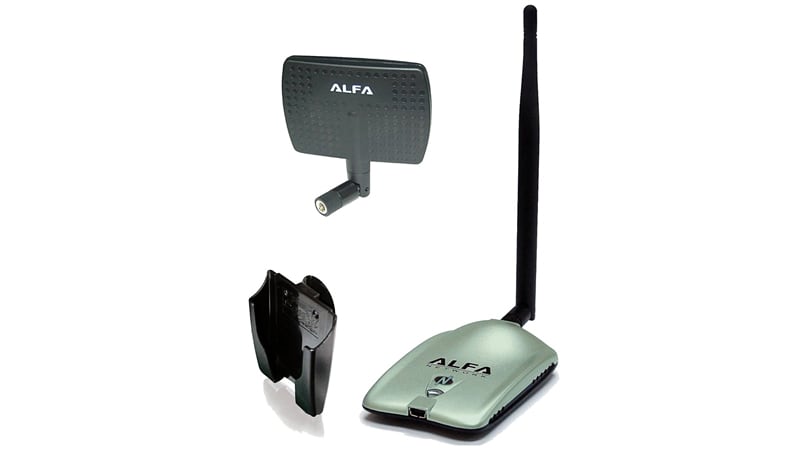 5. Alpha desktop booster, AWUS036NH
"We use several of different boosters and antenna combinations for WIFI that we select based on need. First, we have an Alfa desktop booster, AWUS036NH. It's an omni whip antenna for modest boost needs.
We can remove the whip antenna from the booster and connect a directional Yaggi antenna for long-range and max boost. This takes quite a bit of fussing to get it aligned, but it works wonders once its set up correctly. The booster is connected to an Alfa WIFI repeater so we can connect multiple devices wirelessly.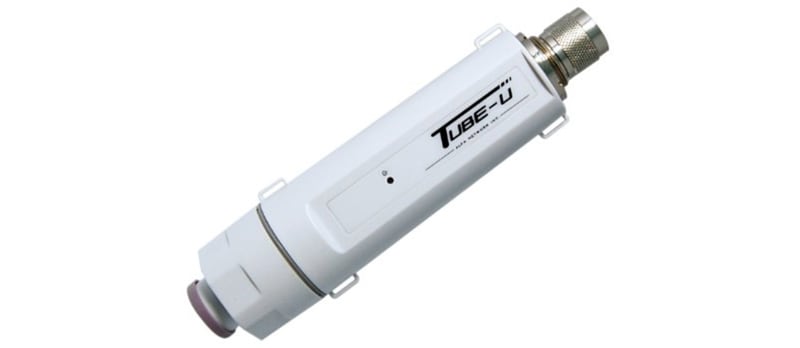 6. Alpha Tube U omni antenna and booster
We also have an Alfa Tube U integral omni antenna and booster that connects directly to the WIFI repeater. This is our go-to setup most of the time since it requires minimal setup and is quite powerful. These set-ups work well unless there are a lot of people streaming movies in the RV park." – Dave Bennett, 2014 Ford F150, Four-Wheel Camper Hawk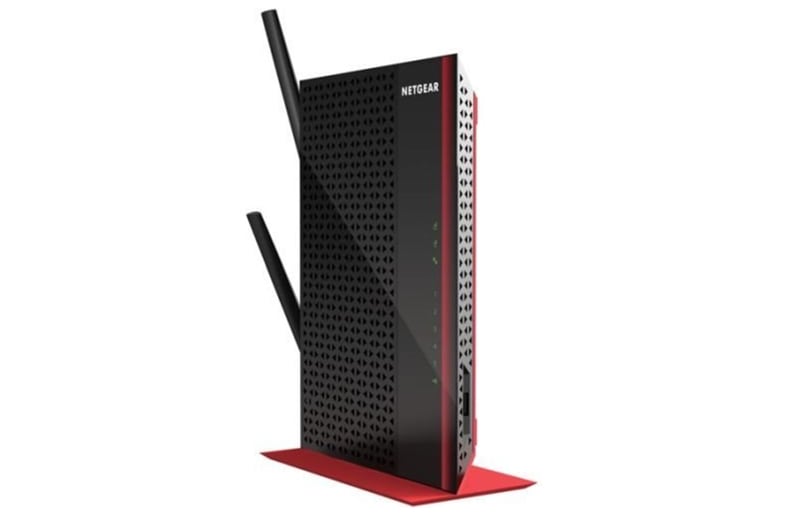 7. Netgear EX 6200 WIFI Extender
"I have a Netgear EX 6200 WIFI extender that I cut the AC plug off and wired directly into my Blue Sea 12-volt fuse panel. As far as the original antenna's are concerned, I left one of the two untouched.
The other antenna I unscrewed and added a 6-foot antenna extension. I fitted it though where my FM cable antenna originally was located. I bought a 16-inch dual band indoor antenna and put it in place of the FM antenna. Because I'm inside the camper with all the aluminum surrounding me, having the antenna outside was key.
Although the antenna is rated for indoor use, it has been working for over a year in the Pacific Northwest's rain. Parked 75-feet away, I get close to 30 Mbits a second, which is about 60 to 70-percent of its maximum speed in the same room." – Terry Pohl, 1989 Ford F-250, 1992 Slumber Queen 100ws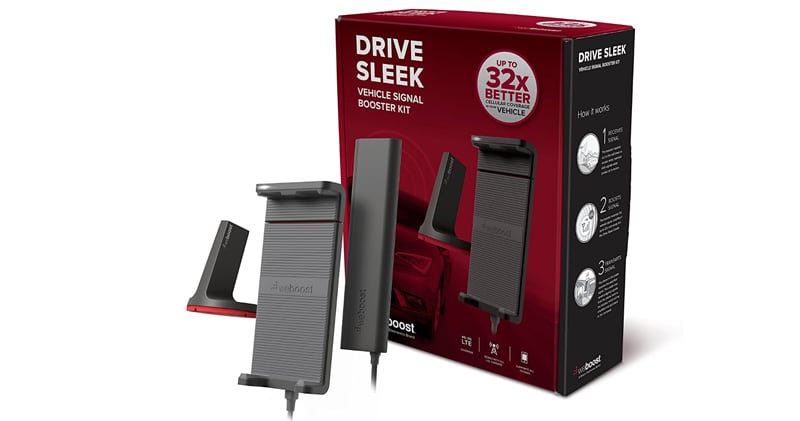 8. weBoost Drive Sleek cradle
"I use AT&T Unlimited with tethering and have a weBoost Drive Sleek cradle. I live in central Texas and travel all along the Texas coast. With the weBoost Drive Sleek, there are no problems with service." – Buck Smith, 2002 Ford F250, 2009 Starcraft 800HS
"My truck is equipped with OnStar. I activated its WIFI hotspot on my AT&T Unlimited account. Its antenna is somewhat better than those in our mobile devices, although the WIFI speed is less than stellar.
When we were camped at Oachita State Park (near Hot Springs, Arkansas) we could not get cell signal with our phones. We managed to get a weak signal using the OnStar WIFI. All the data use pops on my AT&T account. I pay the small extra fee for that rare time when I need that slightly better antenna." – Stephen Smith, 2015 Chevy 3500 HD, 2017 Cirrus 820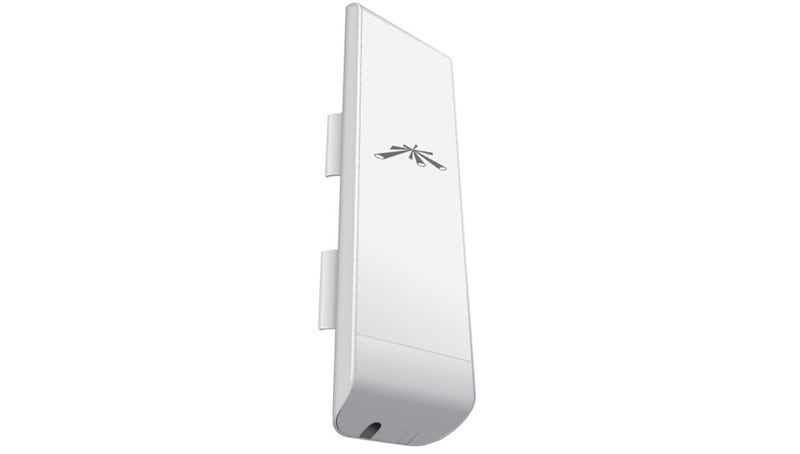 9. Ubiquiti Nanostation M2
"I was surprised at the high cost of the WIFI extenders in the RV marketplace. Due to prior positive experience with Ubiquiti products, I decided to use an Ubiquiti Nanostation M2 for the outside receiver. I also use a Ubiquiti AirGateway AMG Pro as the inside WIFI access point.
The two units are connected by a CAT5 network cable. The total solution cost less than $100 and it performs extremely well. These are commercial networking products, so some setup is required.
Fortunately, a number of RV users have posted "How To" videos on YouTube. The M2 is a directional unit, so it needs to be pointed at the WiFi source. Ubiquiti has several other suitable products for this type of application, including the Bullet M2 which can be equipped with an omni directional antenna." – Doug Cope, Ford F350, 2009 Northern Lite 9-6 Special Edition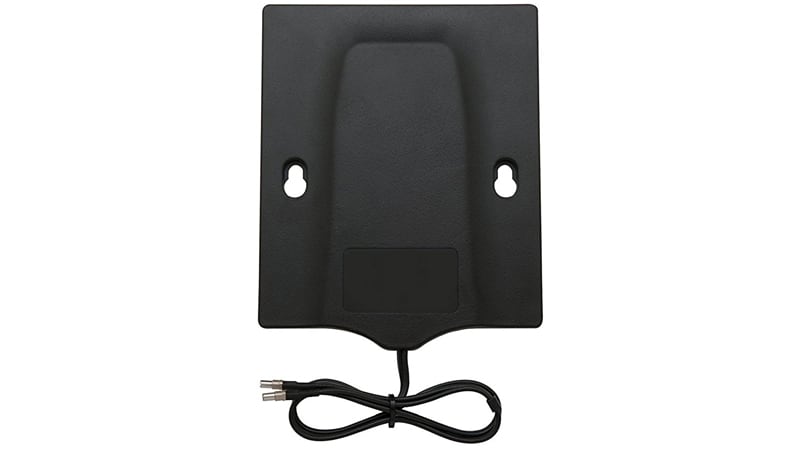 10. Netgear 6000450 MIMO antenna
"I have been surviving using my Verizon phone as a hotspot, but really burning through my data plan. I purchased a Jetpack 6620 and a Netgear 6000450 MIMO antenna. So far the antenna has not improved my reception, so I need to find an external Jetpack compatible antenna.
WIFI Antenna? We don't need no stinkin' WIFI Extenders!
"Our tablet is connected to our little flip phone and Verizon handles the rest. Even when we traveled up Pikes Peak, our tablet was connected when we needed it." – Jerry and Janice Bonneau, 1995 Ford F-350, 2002 Lance 1061
"If you need WIFI, camp somewhere like a KOA or Good Sam that has it. You can also walk into a Panera Bread or McDonalds and use it.
Personally, I would try a regular home type range extender (more portable/flexible) before incurring the expense and trouble of mounting and wiring one of those permanent roof top rigs. You may find that it looks cool, but is just, "another piece of @#$% technology" that has added more holes in the roof and little functionality." – Brian Roark, 2015 F350, 2018 Lance 1172
"I have one. I won't mention the name, since it's useless. Instead I just bit the bullet and am using an Apple iPhone 7 Plus with an unlimited plan through Verizon.
An improved WIFI signal from a campground does not assure you streaming capability, which is likely throttled or outright prohibited using their Internet. Using my Verizon streaming capabilities, I avoid those prohibitions." – Rainer Mueller, 2015 Ford F-350, 2017 Host Mammoth
"Have you seen The Mobile Internet Handbook by Chris Dunphy, Cherie Ve Ard, and Jack Mayer? It's the 2016 US RVers Edition. I have the Kindle Edition. I'll use their information as well as the results of your survey." – Ean McClane, 2017 Ford F350, 2011 Lance 1191
"If you haven't already checked it out, you should head on over to rvmobileinternet.com.
Chris and Cherie do a fantastic job of keeping up with mobile internet requirements and options for RVers. There is lots of good information on their free site, and a membership site with even more information that's not too expensive. Since you spend so much time on the road, it would probably be worth joining for a year to figure out your best options. And yeah, campground WiFi usually leaves a lot to be desired." – Don Downs, 2003 GMC Sierra, Not yet
"I do not. Other than when I occasionally do banking or paperwork, I've no need to stay connected to the internet. A satellite phone was used in Yukon and in Alaska. I always find computer connections at the usual places." – Shellie Barnes, 2017 Ford F-250, 2017 Palomino SS-550
Another article of interest may be the cellular WIFI internet poll we had a few months ago.  Readers told us about their cell service providers as well as the devices they are using.  They commented on how well each cell phone provider (Verizon, AT&T, Sprint, T-Mobile, etc.) performs when they are traveling.