In Denver, Colorado, we saw a truck camper literally crawl out of a truck.  Like someone who just saw an alien spaceship land, we grabbed our camera and started taking pictures.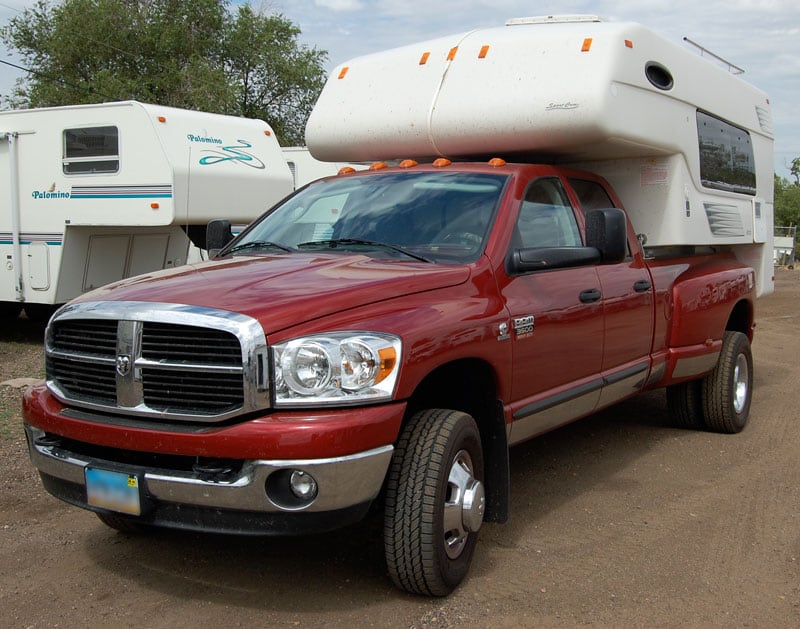 Above: The Sport Cam on a Dodge Ram 3500
Darned if this thing isn't the most unusual truck camper we had ever seen.  And who would believe it without pictures.  A crawling truck camper?  Meet the Sport Cam 1158Z and get ready to believe!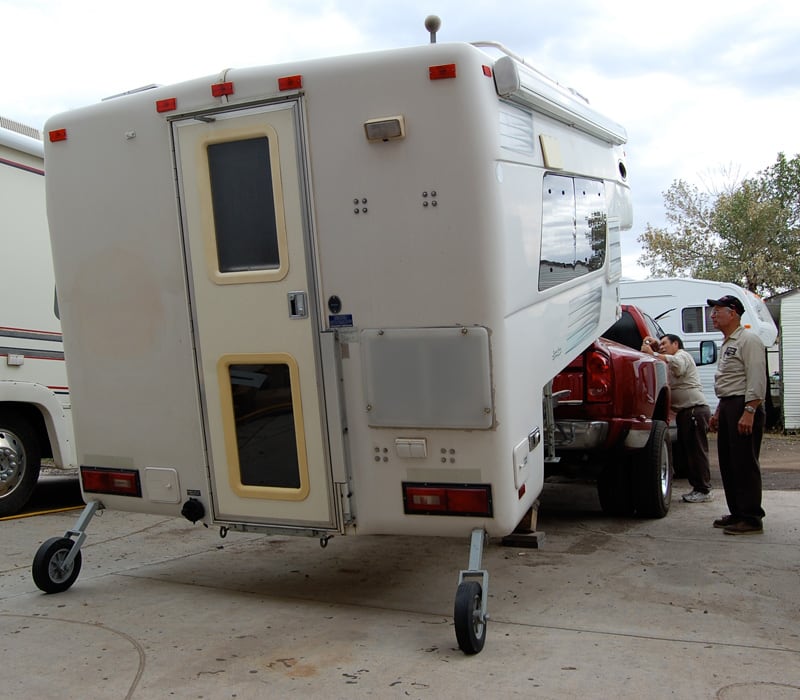 Above: The Sport Cam halfway out of the truck
As if crawling isn't enough, the Sport Cam has another insanely unique feature.  It's a two-piece fiberglass shell design joined not with top-and-bottom-halves as with Northern Lite and Bigfoot truck campers, but left-and-right-halves, like the Roamer Campers!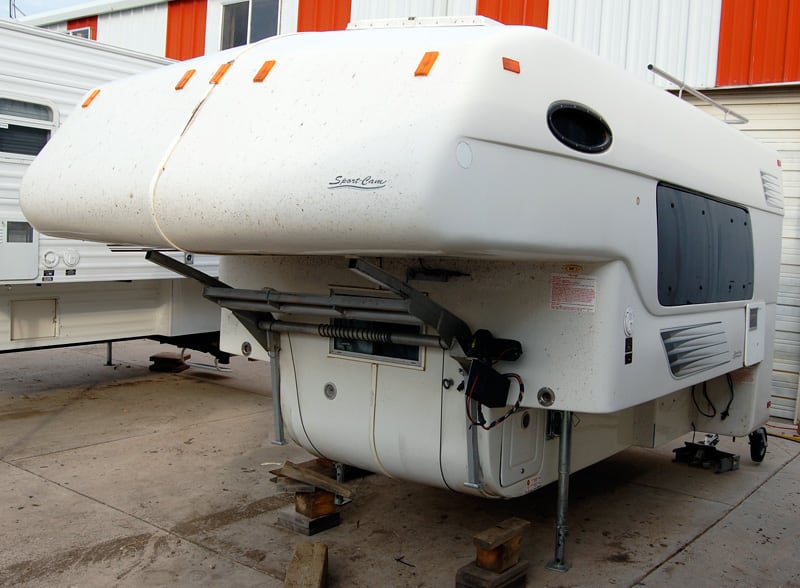 Above: Off the truck – note the center seam down the middle of the nose
That's right, this camper has a seam running down the center.  The designers were either ingenious or nuts.  Judging by the high quality and excellent condition of the unit we saw, we'd have to go with ingenious.
Above: The Sport Cam brochure
Inside the Sport Cam (yes we went inside the spaceship) there was a brochure.  There we saw what has to be the craziest option ever to be printed in a truck camper brochure; two optional ice fishing holes!  Ice fishing holes?  Two?
You read that correctly, the Sport Cam had two ice fishing holes as an option.  We can't make this stuff up.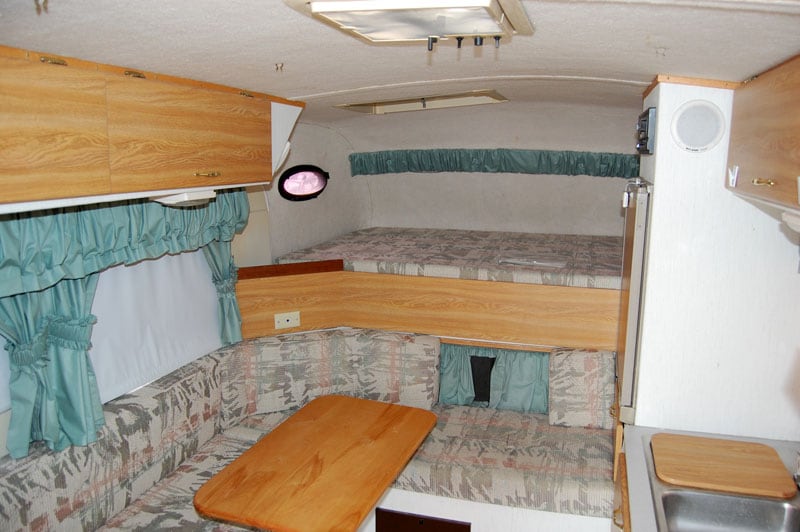 Above: Check out the port holes in the cabover bedroom of the camper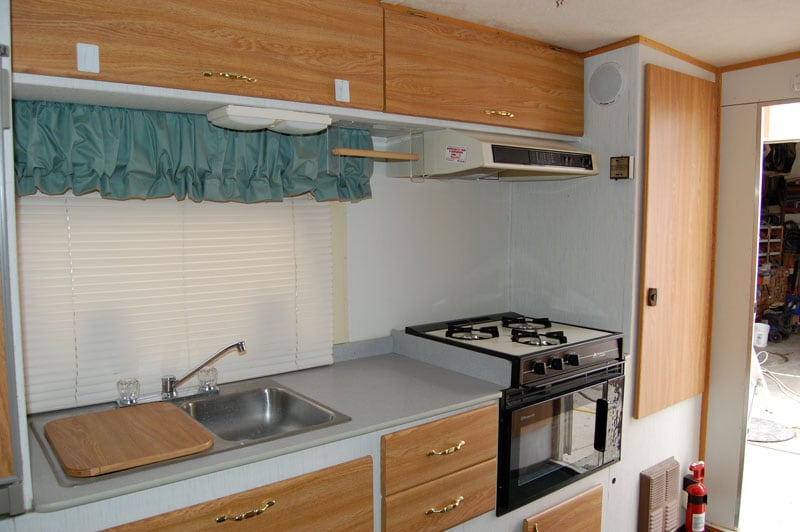 Above: Sport Cam 1158Z kitchen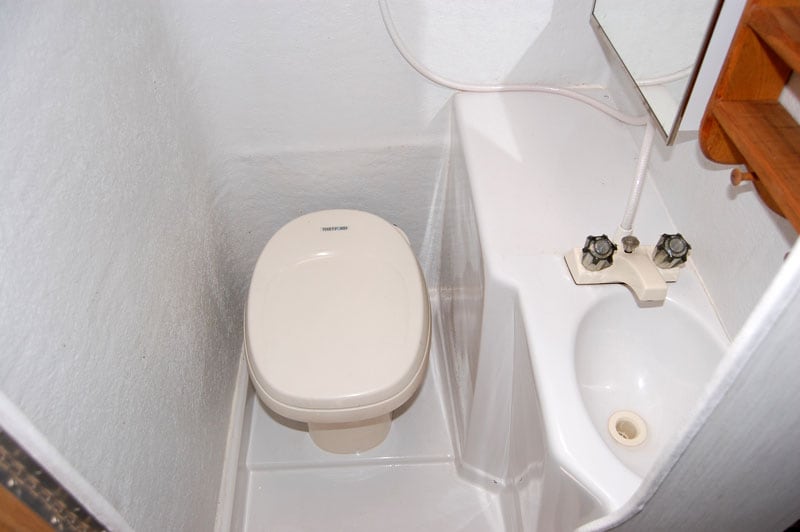 Above: Sport Cam 1158Z wet bath