Scott and Angela Woodhams custom designed a demountable chassis-mount Phoenix Camper and charted a remarkable course through the beaches, deserts, mountains, and jungles of Central and South America. And they're just getting started.

When you come across a young couple who's (a) not working and (b) living a full and adventurous life, it's hard not think, "How are they able to afford that amazing lifestyle?"
The knee jerk assumption is that they must be rich, or living on credit or the charity of others.  That's the only way life can be that free, that young – right?
Not necessarily.
In their earliest young-adult years, some individuals know exactly what they want in life.  With a burning vision, they make critical decisions that drive their path forward.  They might move to New York or Los Angeles.  They might start a business.  Or they might start investing in real estate.
Most of us know someone from our high school or college years who showed this kind of ambitious determination and focus, and catapulted their life and career to places we could hardly imagine.  How did they do that?
Scott and Angela Woodhams were talking about the adventurous lifestyle they live now when they met over 20-years ago.  They married, had successful careers, and a family, but they also made bold choices toward their shared vision.  In the Woodhams' case, they reached their goal and earned their freedom one rental property at a time.
When their son graduated high school, it was time to put their life-long travel dreams into action.  They quit their jobs, added their own home to their rental income, commissioned a custom demountable chassis-mount truck camper from Phoenix Custom Campers, and charted a breathtaking course through Central and South America.
With the rat race in the rear view mirror, the Woodhams dared to envision a life full of travel, adventure, and giving back – and made it happen.  Life all out.
Next time you see a young couple living the life, ask yourself, "What choices did they make to earn that amazing lifestyle?"  Who knows, you might be renting their house.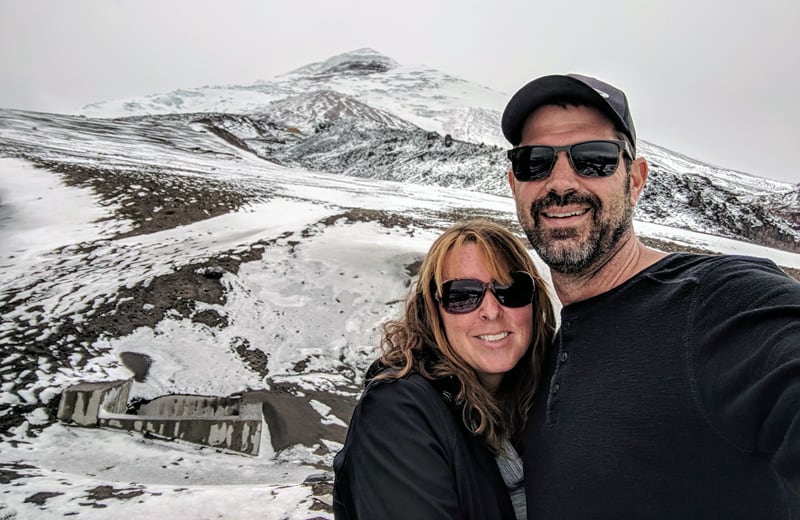 How did you get into truck camping?
It was a natural progression. For most of my life I have had some type of camper, tent, or pop-up. Many weekends have been spent camping at our local lake.
As I was rapidly approaching 40, I wanted something new and exciting. We began planning a four month trip camping and traveling through Mexico, Belize, and Guatemala.

We caravanned with our friend, Bernard, each of us having our own a Land Rovers and roof top tents. The trip was life changing and the adventure bug hit us hard.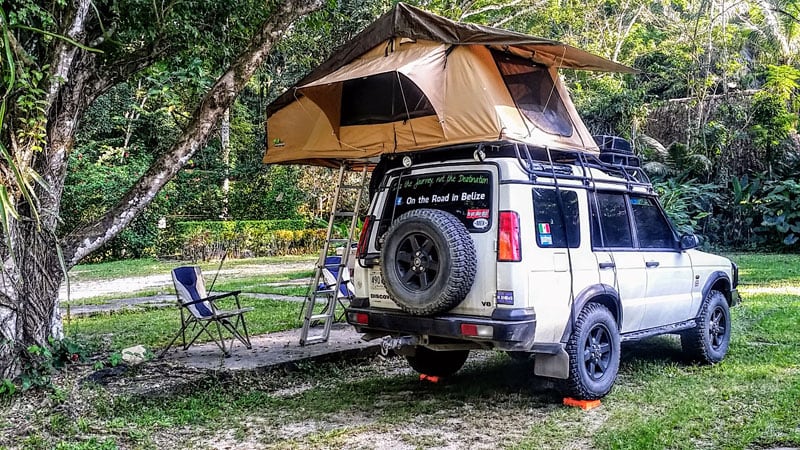 After making several more trips through Mexico and Central America, we decided to embark on an indefinite trip through all of Mexico, Central America, and then South America. One of my wife's requirements was to have our own bathroom and security. I made these my priorities. I wanted off-road capabilities and a cool factor.