The rear closet is slightly larger. It has a nice set of upgrades to an already highly-refined and popular model.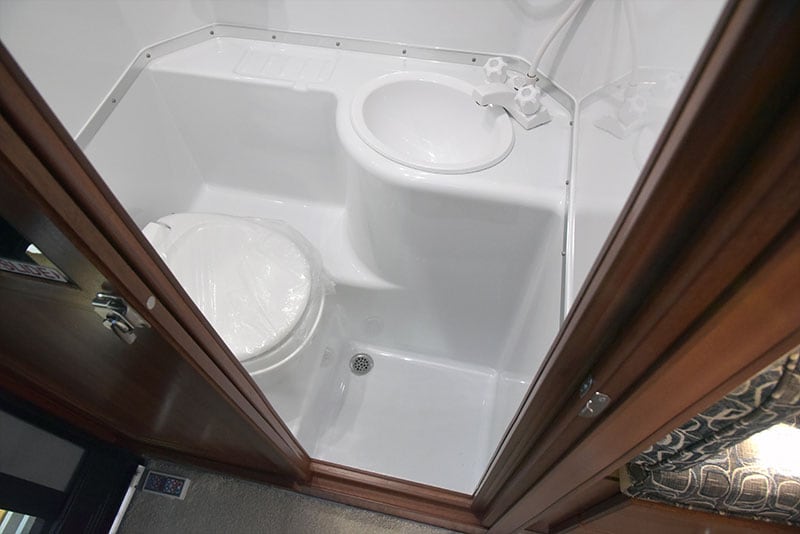 Above: The Northern Lite 8-11 EX Wet Bath
Did you make any changes to the 8-11 EX wet bath itself?
We decided to use the same wet bath that was in the 8-11Q. By using the same 8-11 wet bath in the longer footprint, we were able to make the dinette longer, add the counter space and expand the closet storage.
Our dealers and customers have always asked for an 8-11 short bed model with a longer dinette and a wet or dry bath option. With the 8-11 EX Wet Bath and Dry Bath, we have accomplished both objectives.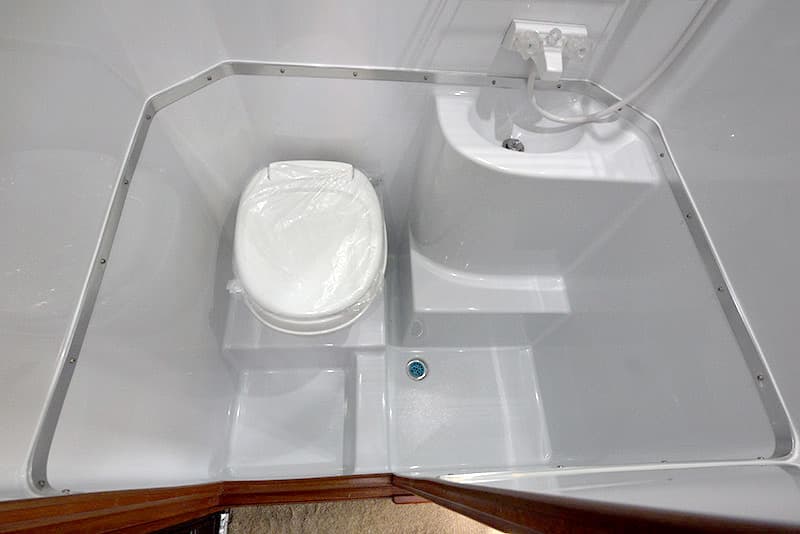 Above: The Northern Lite 8-11 EX Dry Bath
The 8-11 EX Dry Bath debuted with a unique design. Now that it's been in the marketplace for a year, how has it been received?
Some people love it. They tell us to put the dry bath into everything we build. People also say they hate it and would rather have the wet bath. Now customers have two choices in the larger 8-11 EX footprint.
I think the dry bath turned out well. There are compromises, as there are with any dry bath configuration. What we ended up with is best of both worlds. It works well.
Earlier you mentioned that the Sportsman models would also be using the 8-11 EX molds. We don't see many Sportsman models in the field.
We don't build that many Sportsman models, but some dealers order them. The Special Editions are the bulk of our sales.
With the 8-11 EX measuring 9'3" long, are there any plans to make a shorter Northern Lite at this time?
No.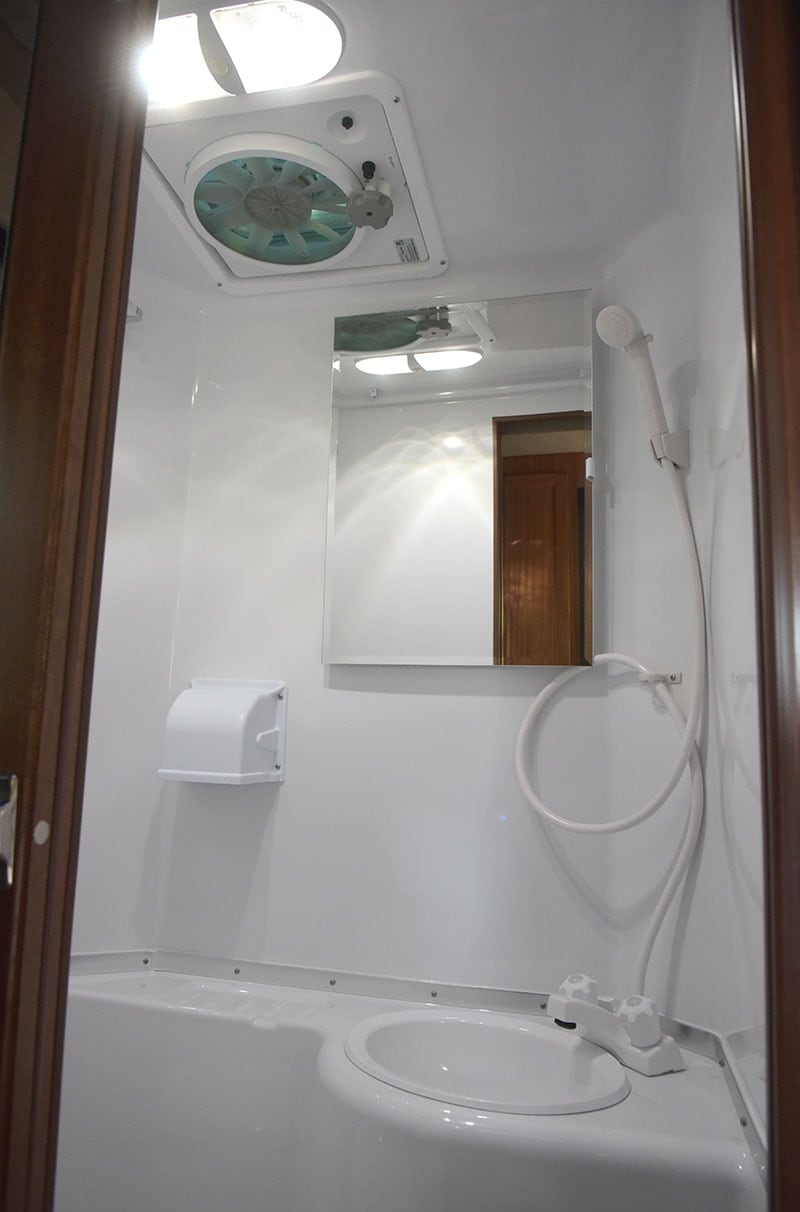 The black tank sizes in the 8-11 EX Dry Bath and Wet Bath are different by one gallon. Why are the tank sizes different between these two models?
The different black tank sizes were determined by the shape of the tanks and where the drains come out. The 13-gallon black tank from the Wet Bath model didn't work with the newer Dry Bath design. We had to modify the tank to work in the Dry Bath, which turned it into a 12-gallon tank.