The new direct-drive jacks have a tighter fit to the unit, weigh less, and draw less amps. They're based on Happijac's 4200 model that we're already using, so they have the same weight capacity.
Another nice feature of the new jack is a cleaner access port. Happijac only produced enough of these new access ports for these 60 units, but they're now working on production quantities.
Tell us about the design of the white and grey-tone modern interior. Who did the design work?
Shawn: Our design team is M.B. Designs out of Yakima. They design high-end homes. They came on board a year and a half ago to help us with the 2018 and 2019 interiors. For the 901SB, they presented three different interiors to look at.
M.B. Designs had mock ups at their studio so we could see the interiors in person. I like that they are local. I can quickly meet to review item/materials and get decisions made.
They came here last Wednesday and looked at a final 901SB. They were floored at how the new look turned out. They said it was even better than they anticipated.
Greg: Our design choices for the 901SB have been a hybrid of Class B motorhomes, tiny homes, and modern domestic home design. RV interiors are typically behind the times. Our vision is to move forward. If you are not moving forward, you are moving backward.
Our demographics are changing to younger buyers. The designers at M.B. Design are younger themselves and constantly work with younger buyers. Since that's the marketplace trend we're seeing, we're moving in that direction.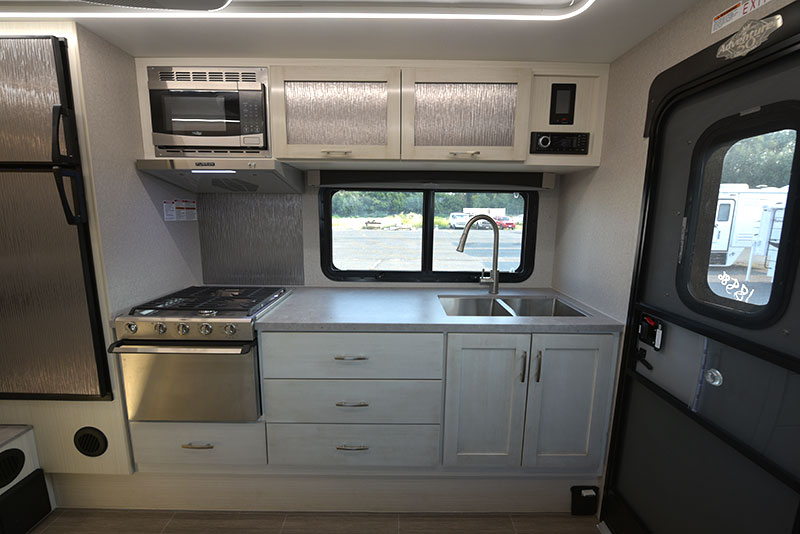 The countertops and dinette table look like poured concrete. Obviously, they are not poured concrete – so what is that material?
Shawn: They are thermoformed MDF – the same material that we're using in Adventurer and Eagle Cap truck campers. The concrete-look is a vacuum-formed material.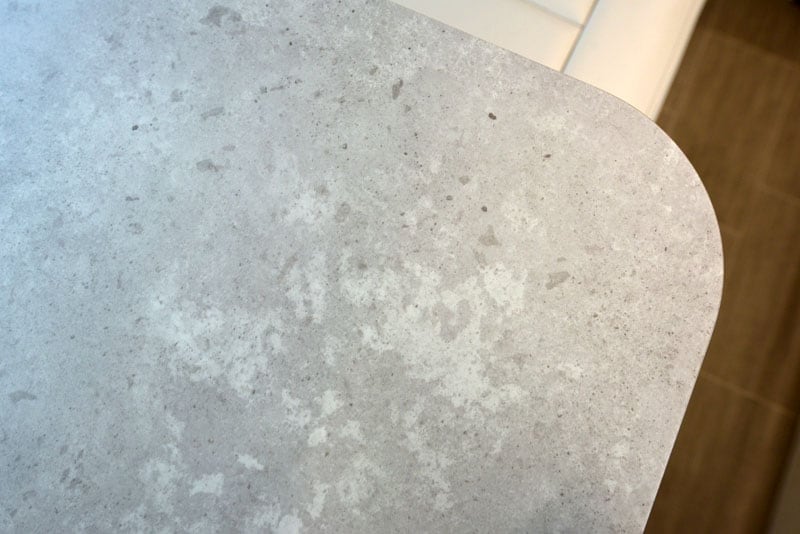 The result is a countertop that is extremely durable and exceptionally resistant to scratches.
The dinette cushions are a leatherette with a new cut and stitching design. What's the story behind the new dinette cushions?
Greg: We started with our furniture supplier to get a basic cushion, but it didn't look right. Looking at automotive-style cushions, Shawn came up with a design that was much better. Shawn spent a lot of time to get the stitching design just right.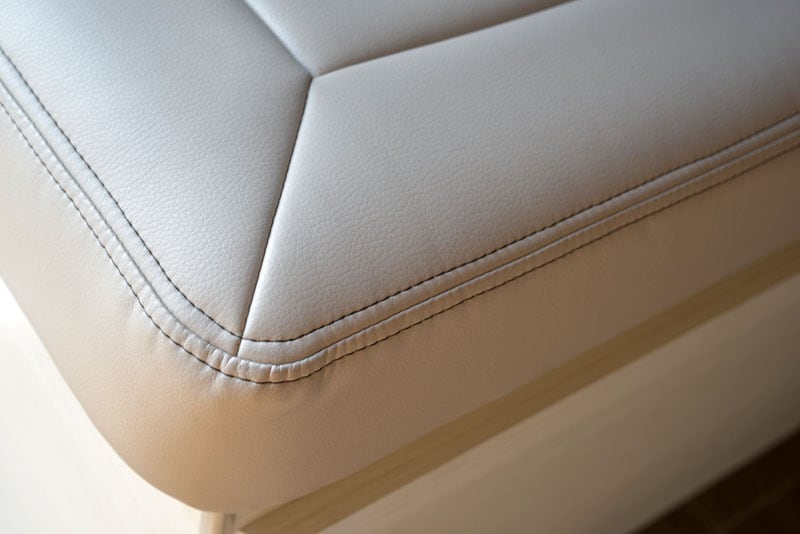 Part of this story is actually comical. The final design is essentially what James has been asking for, for many years. Now that it's in the 901SB, he wants it in our motorhomes.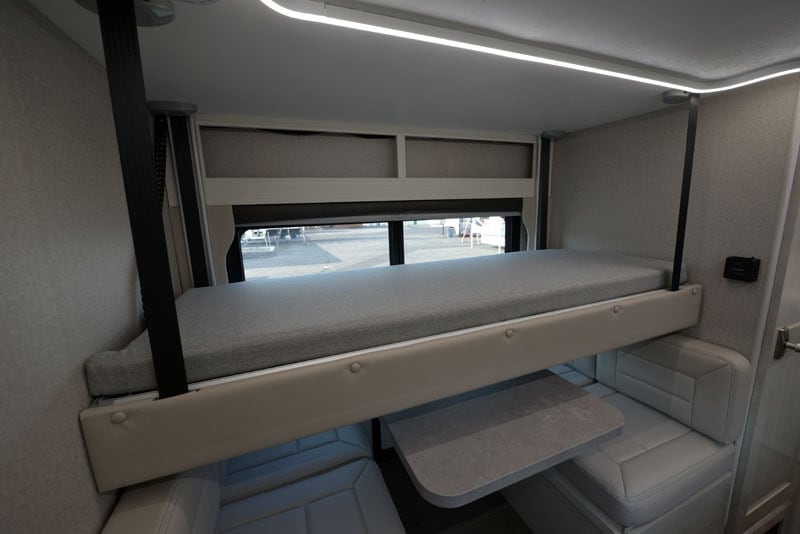 Above the dinette is another very unique facet of the 901SB – an electric bunk. Tell us about this feature and how it works.