"With this camper, we wanted to see what we could do better from a design, production, and technology point of view. It's our vision for 2020."
We also reduced the number of plumbing fittings, drain fittings, electrical connections, and fasteners. We tried to reduce everything. Reducing the number of materials and material sizes helps production, purchasing, material handling and our suppliers and shipping.
Adventurer usually introduces a new camper to replace an existing floor plan. Is the 901SB intended to replace an exiting model?
Greg: The 901SB was not designed to replace anything. With this camper, we wanted to see what we could do better from a design, production, and technology point of view. It's our vision for 2020.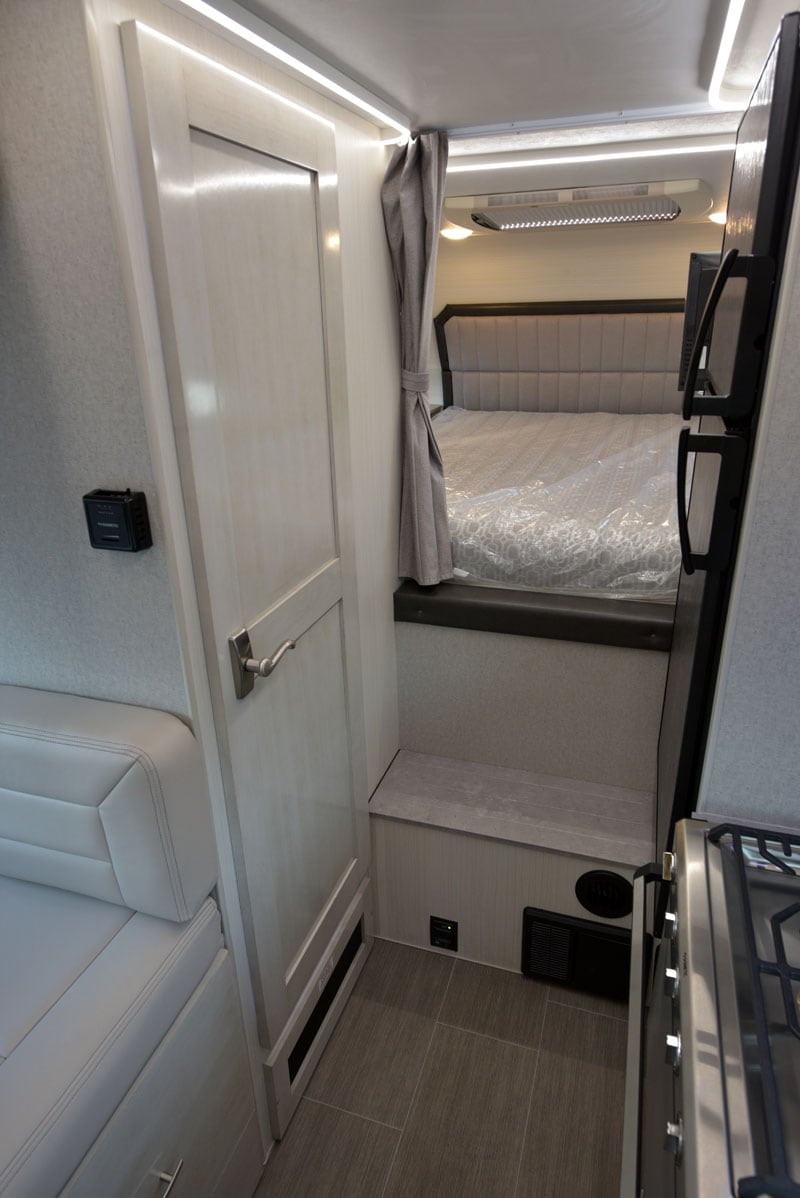 Adventurer Manufacturing is well known for building multi-slide truck campers. Why did Adventurer decide to make the 901SB a non-slide floor plan?
Greg: We wanted to pay tribute to non-slide floor plans of past Adventurer models. Specifically, the 901SB floor plan is similar to the Adventurer 90FWS from years ago. The 901SB floor plan is actually reversed from the 90FWS, and tweaked with numerous design improvements.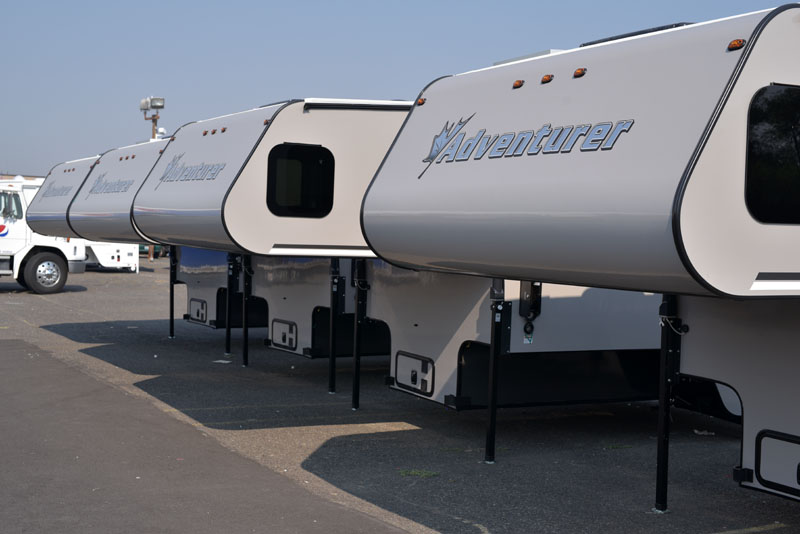 Above: 2019 Adventurer 901SB units ready for shipping at Adventurer Manufacturing
Adventurer Manufacturing has long stated that you use the right framing material for the job. Some Adventurers have both wood framing and aluminum faming – depending on what was best for that area of the camper. What framing material did you use for the Adventurer 901SB, and why?
Shawn: The 901SB is 100-percent aluminum framed. Pre-bent aluminum tubing is creating new opportunities in design and production efficiency. We have already implemented it on other Adventurer truck campers, and are using it in some of our interior cabinetry.
Greg: The nose radius in the 901SB is custom built from aluminum bent tube. That approach not only improves the strength of the nose radius, but speeds production.
"This camper is debuting a lot of new technology and products not seen anywhere else."
Does this mean Adventurer will be moving all of its campers to aluminum framing?
Greg: For weight savings, the Adventurer 80-series will stay wood framed. That's the 80S, 80GS, and 80RB models. The 89RB and 86FB are aluminum and wood framed. Again, the wood framing saves weight compared to aluminum. We will still use the right material for the job.
Does the anniversary model employ the same True Composite Construction (TCC) as other Adventurer truck campers?
Shawn: Yes, it uses the same tried and true TCC bonding system.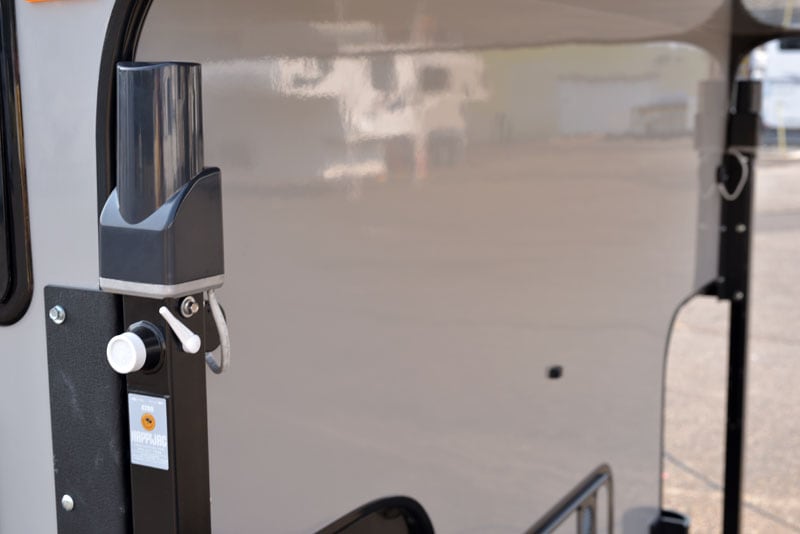 The Adventurer 901SB features new direct-drive jacks from Happijac. We've never seen these jacks before. What's the story there?
Shawn: We have worked with Happijac this past year to develop different jacks for the 901SB. Happijac was actually going to introduce these jacks in September or October, but worked with us to get them completed and tested for this run of 60 campers.