Fully loaded with options, the Polar 860 and 990 cost what the competition costs as base models with no options.  It's starting to get out there that Rugged Mountain offers a better value.
TCM: How did the extra inch in height, length, and the larger holding tanks change the weight and center of gravity of the Polar 860 and 990?
Jesse: The weights and center of gravity numbers are different, but not nearly as much as you might expect.  Having the new holding tanks run the length of the floor inside the basement is a big part of that.
The new dry weight of the Polar 860 is 3,120 pounds.  The new center of gravity for the Polar 860 is 30.25″.  The new dry weight of the Polar 990 is 3,440 pounds.  The new center of gravity for the Polar 990 is 44″.
TCM: For 2018, Rugged Mountain is discontinuing the Yukon 820.  Why are you dropping this camper from your truck camper line?
Jesse: The Yukon 820 was designed as a no-frills budget unit.  We built a couple and they didn't sell as planned.  People want amenities in their campers.  They want electric jacks, not manual.  They want an air conditioner.  We are putting our production focus into our strong sellers, the 860 short bed and 990 long bed models.
TCM: You have hinted at a big project under development at Rugged Mountain right now.  I realize you're not yet ready to debut anything yet, but what can you tell us at this time?
Jesse: Our primary focus for 2019 are two brand new truck camper models; one long bed, and one short bed.  What I can tell you now is that both models are full-size, non-slide truck campers that feel more roomy than most slide-out models.  The floor plans are wide-open and incredible.
In addition, the new campers feature a truly residential feel.  With our extensive tiny-house design experience, we are bringing something really special to the truck camper marketplace.  Get ready for two new and exciting Rugged Mountain truck campers later this spring.  There are no other campers out there like these.  Of course we will debut both models right here, in Truck Camper Magazine.
TCM: Now that's a serious tease!  Is there anything else going on at Rugged Mountain RV that you would like people to know?
Jesse: We have added Rugged Mountain truck camper dealers in Boise, Reno, Carson City, and Sacramento.  We are steadily growing our dealer network.
We are also looking to grow production, but it's been a challenge to find quality skilled workers.  We have decided to stay extremely picky about who we hire, and not grow too fast.  Quality campers are our focus, not production quantity.  I would rather do it right than do it fast.  With Rugged Mountain, you get a lot of camper for your money.
Finally, we will be adding to our team in the near future.  Anca and I are expecting another baby in October.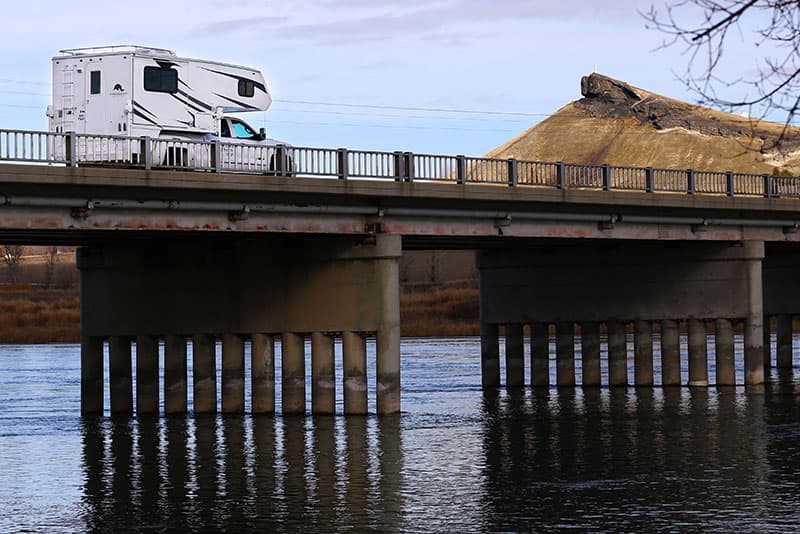 TCM: Congratulations!  That's great news.  And let us know when the stork brings those new campers.  We can't wait to see what you've been up to.
For more information on Rugged Mountain RV, visit their website at ruggedmountaincustomrv.com.  Click here to see the Rugged Mountain Buyers Guide and to request a Rugged Mountain RV brochure.